Mixed Media Scrapbook Layout "Happy"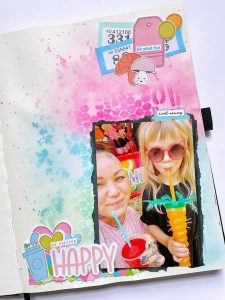 Hi everyone,
Today I am excited to show you how I used the "Sprinkle Joy" kit. And gosh, I haven't done any scrapbooking in forever. Not in the form of a single layout anyway.
I started by gathering all my inspiration. I had a look through my printed photos and then through the kit. I picked my photo and found inspiration from the triangle patterned paper. The colours are my absolute favourites!
I had a look through my inks and picked three colours that matched the paper.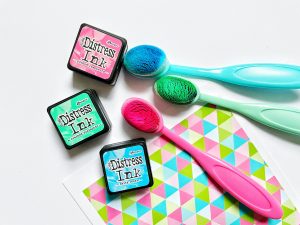 I started off by ink blending all three colours through a stencil, then blended the edges with water and added splatters in the same colours.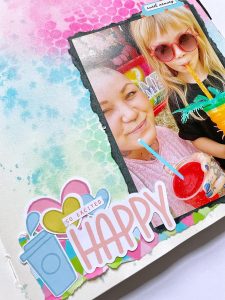 I matted my photo on black card stock, of which I had torn the edges off for extra texture.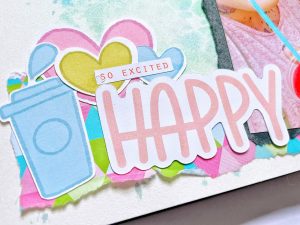 I'm a huge lover of die cuts so I used most of them to build two clusters on my layout.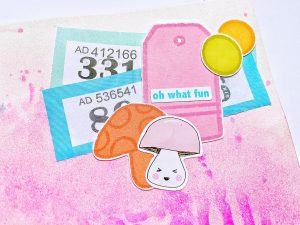 I also used a few of the small phrase stickers, which I always love!
I had to laugh at myself, how I ended up using a winter kit to document a summer photo – haha!
I hope I was able to inspire you today and show how you can use the kit even for summer photos!
Have an amazing day!
Nadine x