Planner Girl Scrapbooking with Giorgia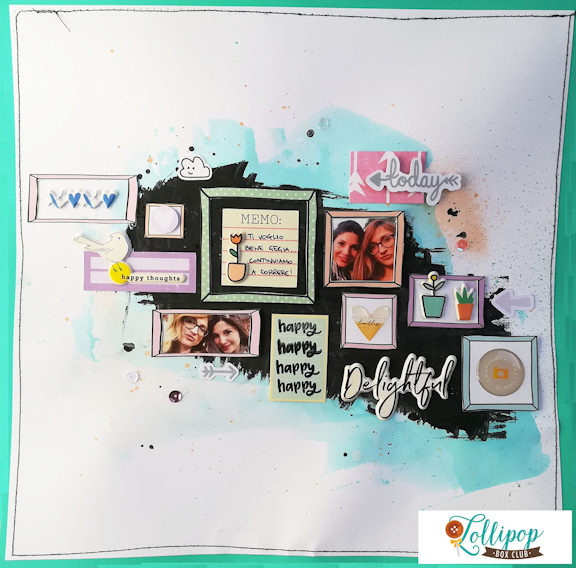 Hello, Giorgia here today with an idea using Lollipop March kit "Planner Girl" which you can buy here.
I have another layout for you, hoping to inspire you creating scrapbooking projects with your Lollipop
kits!
I created a mixed media background with mists and black gesso using the packaging technique. I also
added some random splatters.
In this kit you can find an awesome paper with many cute tiny frames and I used them to recreate a
sort of gallery wall on my layout.
I cut them with my exacto knife and used two of them to frame little pictures and in the others I placed
patterned papers and/or embellishments.
I used stickers and die-cut from this and past kits to embellish the layout; to add more visual interest remember to adhere some of the embellishments with foam tape: it will give depth and the overall design will improve!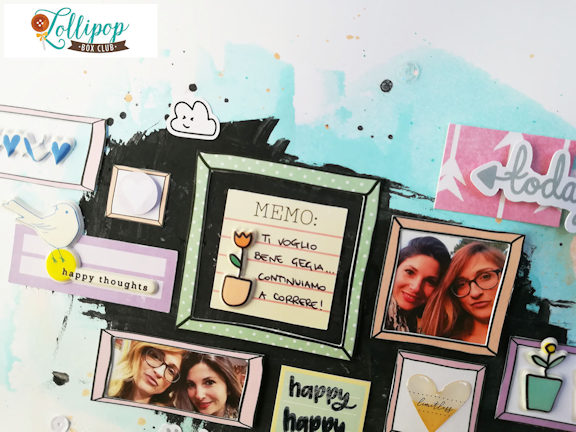 I am in love with these cute frames! In one of them I inserted the "memo" die-cut where I wrote a mini letter to my friend: I will give her this layout as a gift to celebrate our friendship!
I also added a mini journal tag cut from the sheet included in the kit where I stamped the word "happy" with a stamp from a previous kit.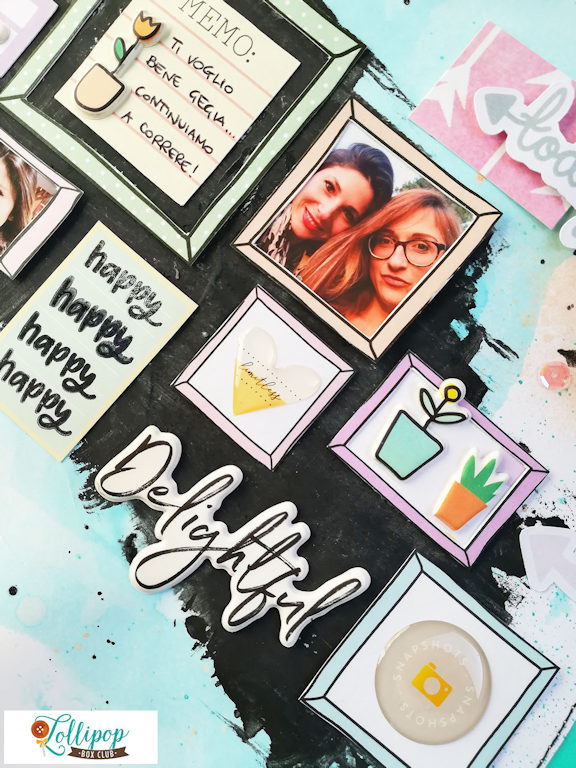 I added sequins from a previous kit to give a sparkle look to the layout.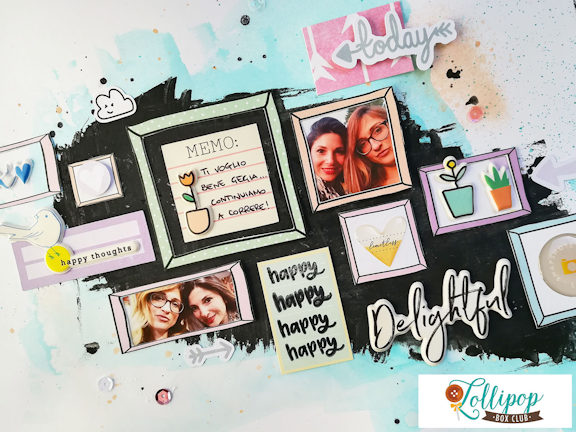 I used sewing machine to adhere the white cardstock onto an aqua one.
Sewing machine is a great way to add texture and more interest!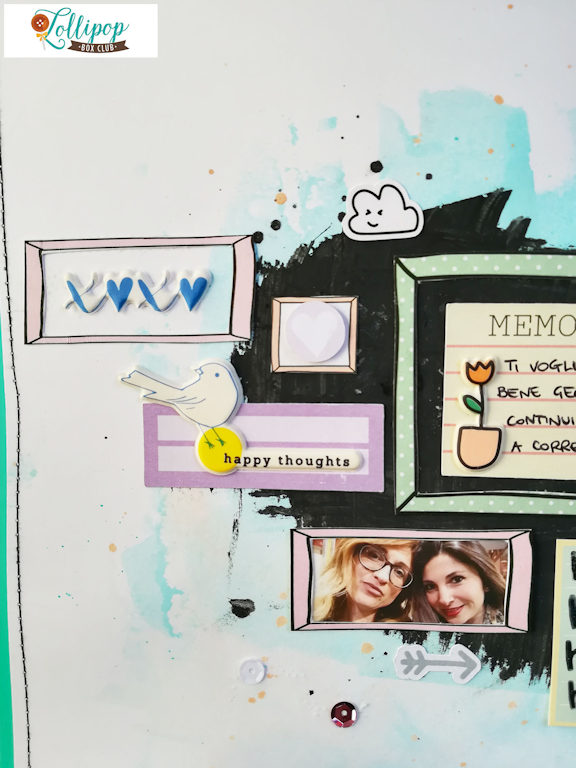 I hope you liked my layout and I hope to have inspired you creating one with your Lollipop kits!
Have a good day,
Ciao
Giorgia