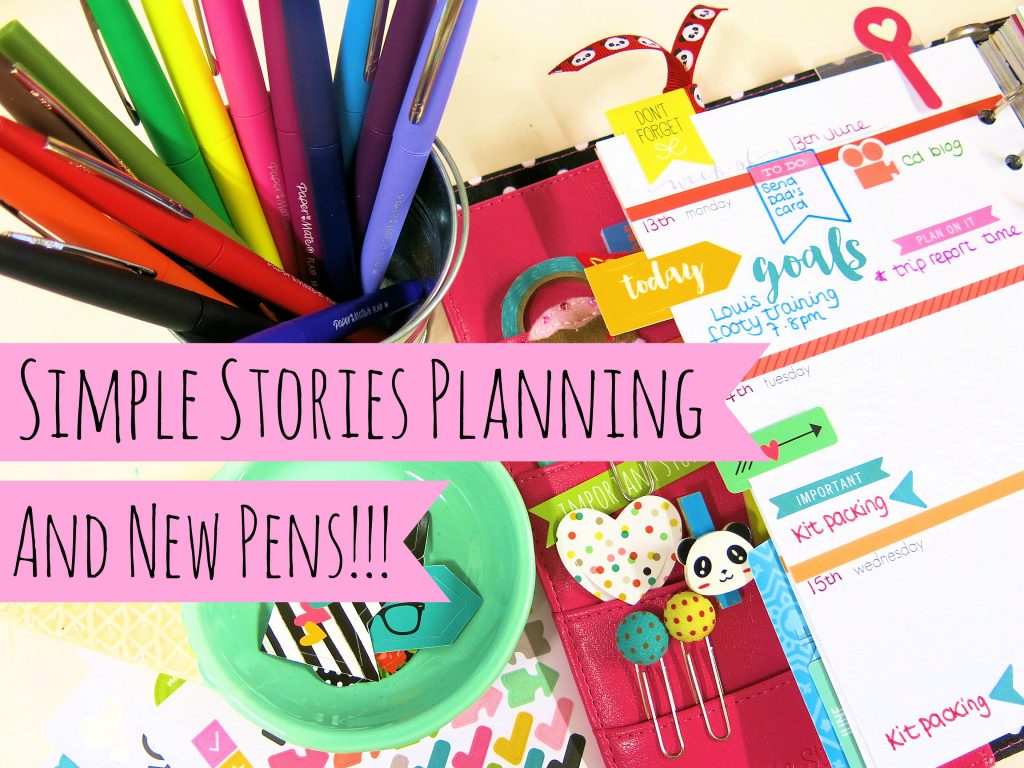 Monday being the start of the week, this for me means getting my planner set up for the week…..exciting!!
To make this weeks planning even more exciting I have a new set of pens.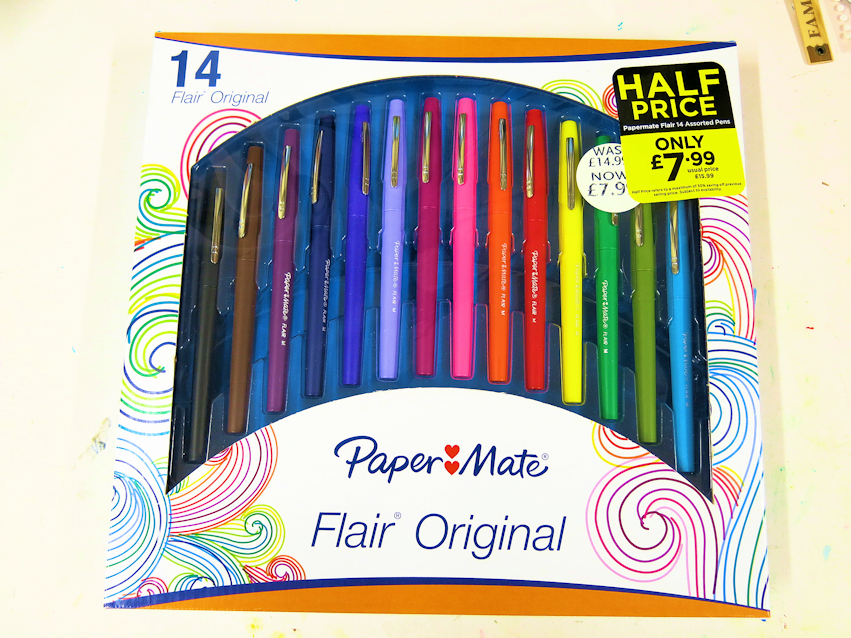 Nothing sweeter than a new stationery buy. I bought them in WHSmiths. They are just £7.99 in store, but £9.99 online here.
A really nice set of 14 colours. They are fibre tipped. Like felt tipped pens.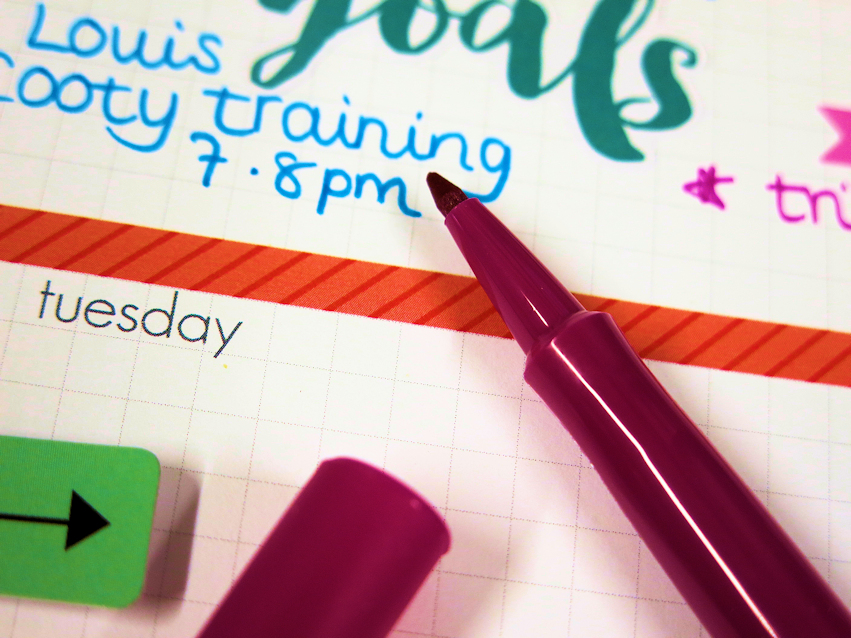 I'm really happy with them.
I've used my usual Cocoa Daisy Planner Pages as my base. And I've prettied them us with these lovely Simple Stories Stickers here.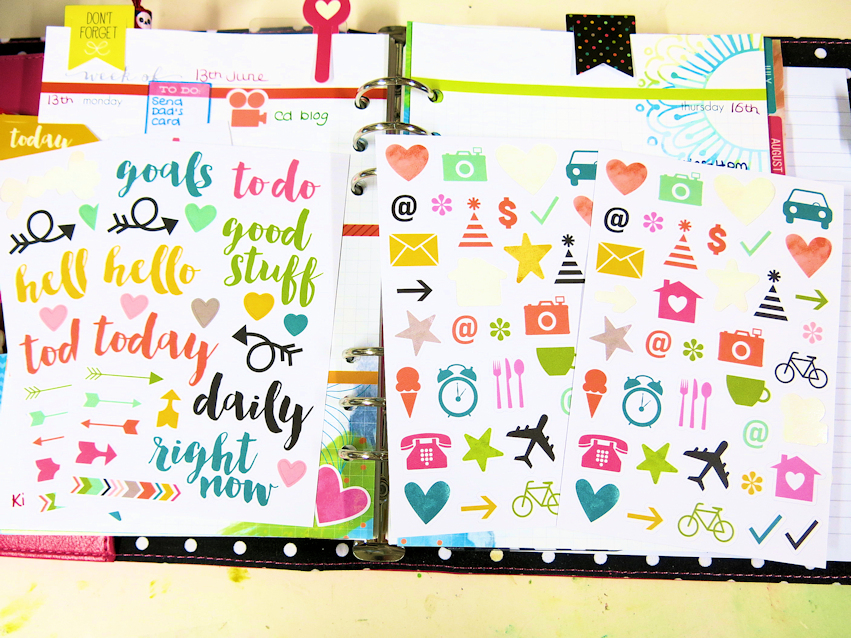 You get 2 sheets of each design in each pack.
You get alot of stickers. You can see them in the shop here.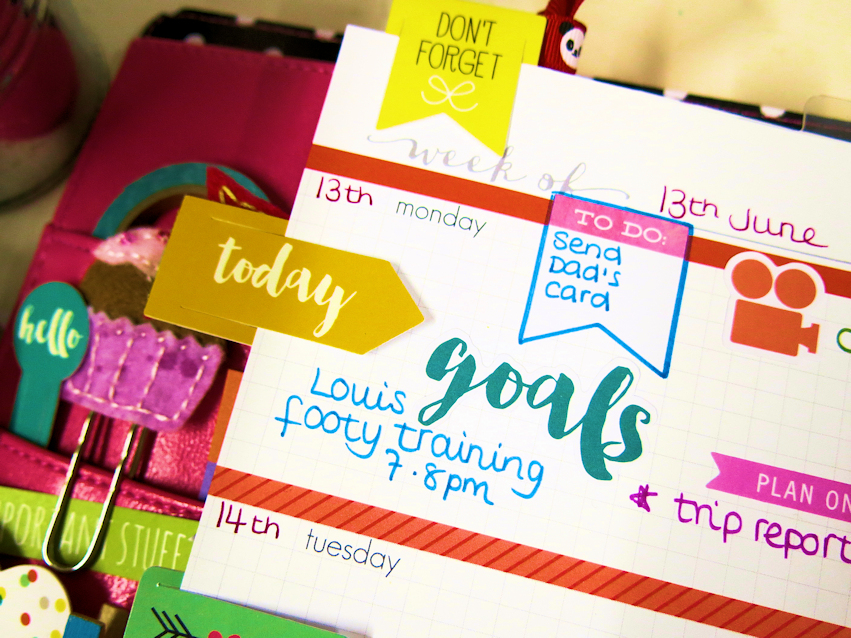 I also really like the matching Simple Stories Carpe Diem Planner Clips. I've used these on my planner this week. I'm going to move the 'today' clip down each day as the week progresses.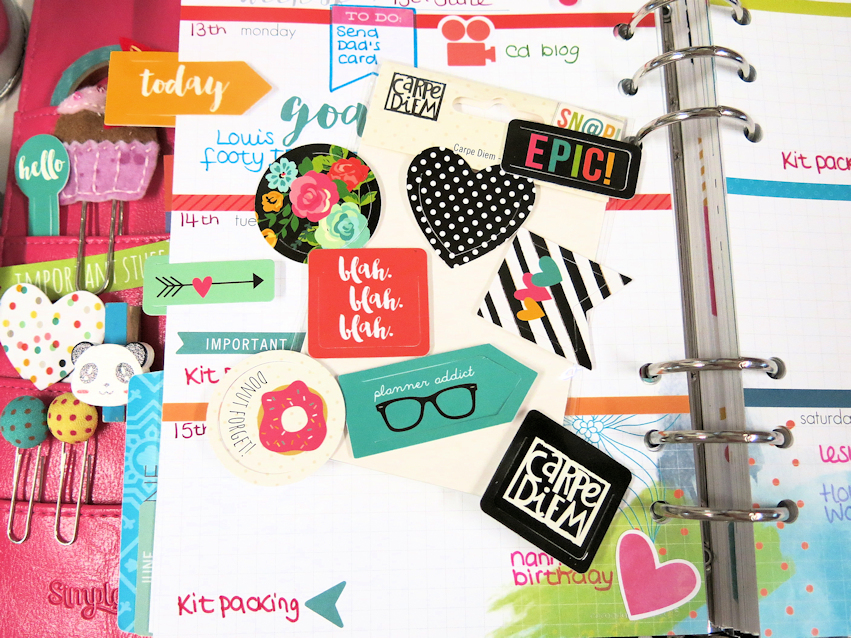 These come in a pack of 16 here.  I love these.
I like that they can be reused unlike stickers.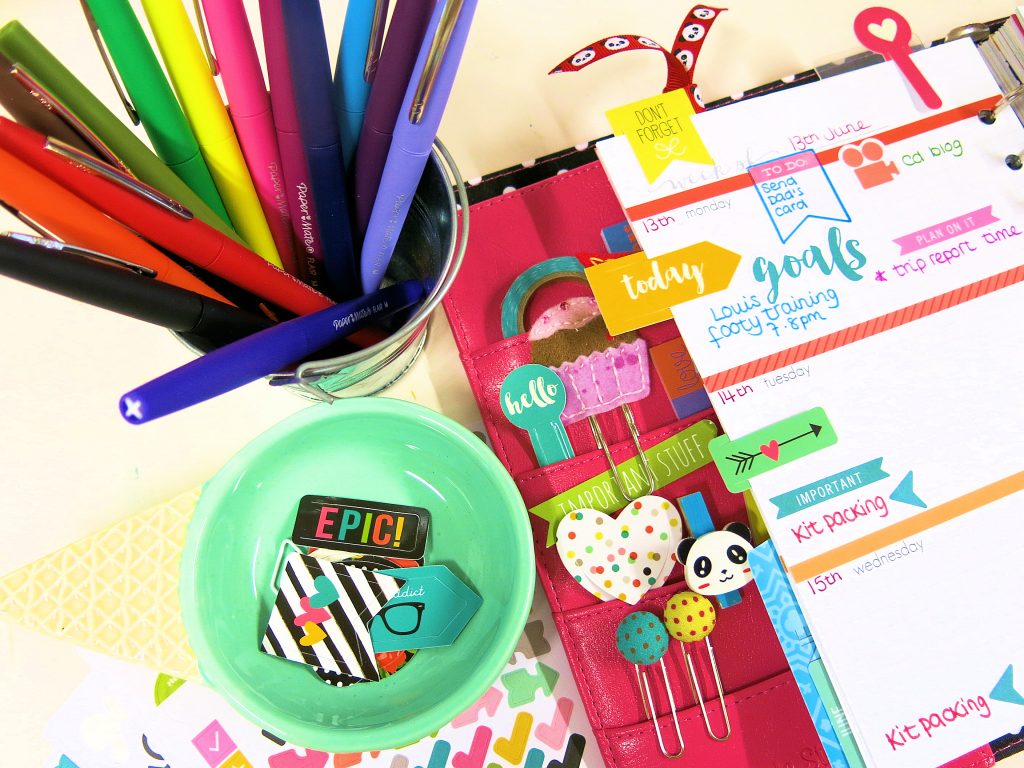 So that's my planner set up this week. It's a very colourful one as you can see. I've put my new pens in to a galvanised bucket to sit on my desk : )
I do have a video of my setting my planner up for the week here if you would like to see.
I hope you have a fun week planned……it's kit packing week for me!!  More about that here on the blog tomorrow xxx