I'm so pleased that you've stopped by to meet my Forest Friends. Aren't they cute?!
I am so happy with April's kit. I think it's just such a sweet one for the month of Easter. Full of cuteness and full of fresh Spring colours with a little greenery thrown in too.
If you would like to try a kit, the 'One off' Kits are now on sale here.
Or you can subscribe here to receive your kit at a discounted price, plus subscribers receive a few extras in their kits each month too. This month they will be receiving extra stickers and codes to download 4 printables for free. Plus there are also a few extra treats each month that a few randomly selected subscribers will receive.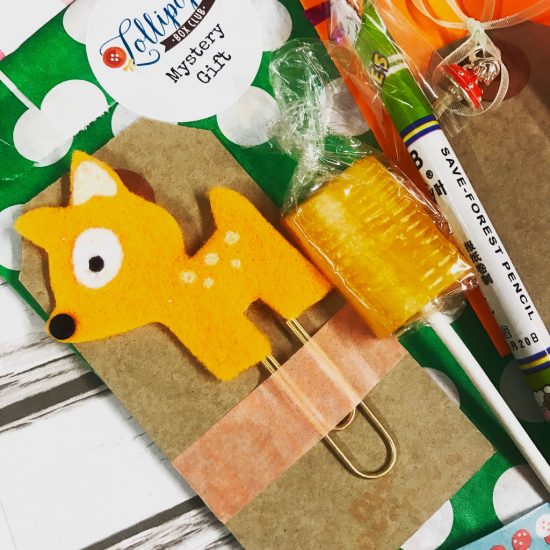 For those of you who are new to Lollipop Box Club, we never show everything that comes in the kit. There is also the element of surprise.
There is a mystery gift every month. This month you will receive this cutest handmade deer planner clip.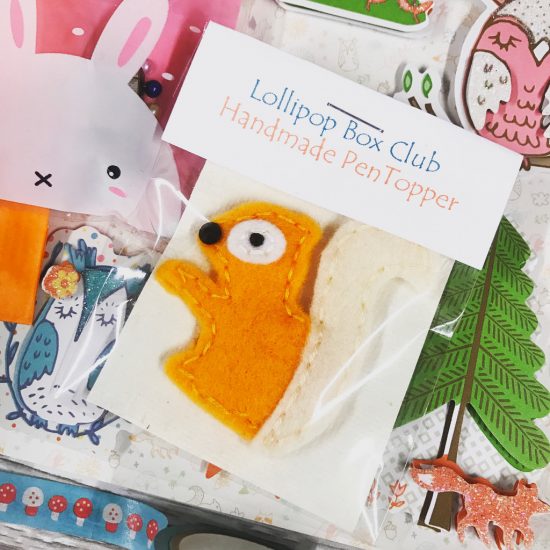 Our wonderfully talented Andie has also made these sweet squirrel pen toppers for us.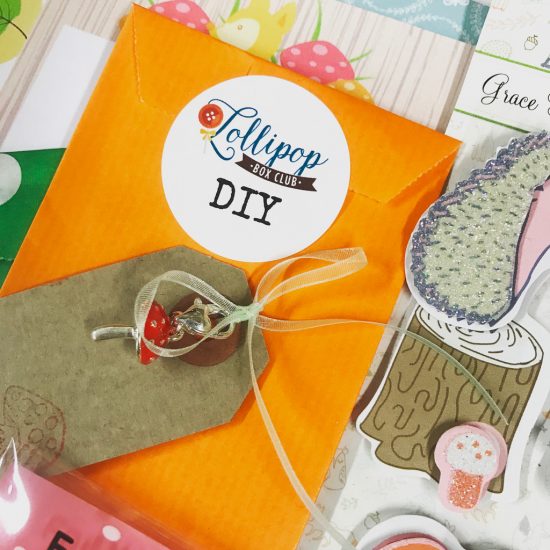 You will also receive a mini DIY kit, a beautiful set of glittery woodland stickers and this adorable toadstool charm.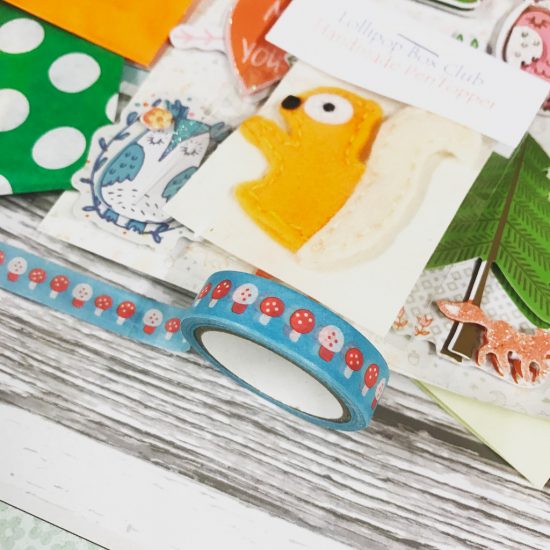 Whilst we are talking adorbale toadstools, please let me know you this washi tape……..
You've got a couple of different treat bags in your kits this month with various bits and bobs…..embellishments, stationery, lists etc… and then there's also your exclusive printables. We have note paper, an embellishment postcard plus the new weekly and monthly planner. I have some exclusive artwork for you and oh!! Did I forget to tell you about that bunny pencil???? Did you spot it in the main photo???
And besides all this there's so much more. There's so much this month. So much!!
And somehow it all fits in our postbox friendly boxes which means your Forest Friends will be sat there waiting for you when you come how….how sweet : )
Please grab one here now, this is going to be the most adorable month EVER!!
Subscriptions run until the 16th April (or until stocks last) and all the kits get shipped together Easter weekend. The blog will run alongside the kits for the month of April giving you ideas on how to use your kits.
I can't wait to share this month with you. Thanks for stopping by. Lisa x