Postcard Challenge – Are You Up For It??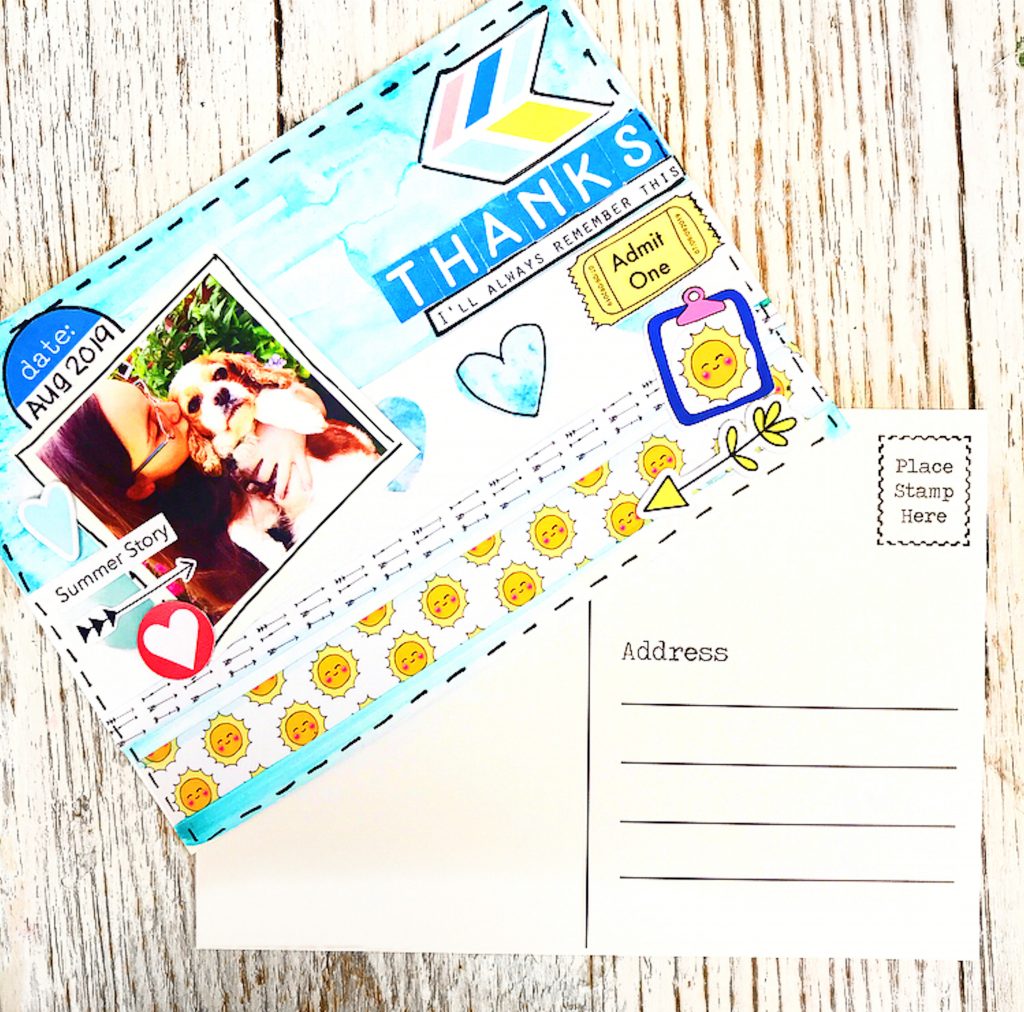 Morning!!!  Fancy a challenge???
In your August kit this month I've included a blank postcard. You can see it above. The challenge is to decorate the postcard, write on it and surprise someone with a little happy mail. It's such a sweet way to make someone's day. Let them know that you are thinking of them.
I've turned mine in to a 'thank you' for my Mum. I've also decorated on the other side and popped in an envelope. I used the August kit to decorate. You can still subscribe to that kit here to receive at a discounted price.
Vicki from our team doodled on her's here.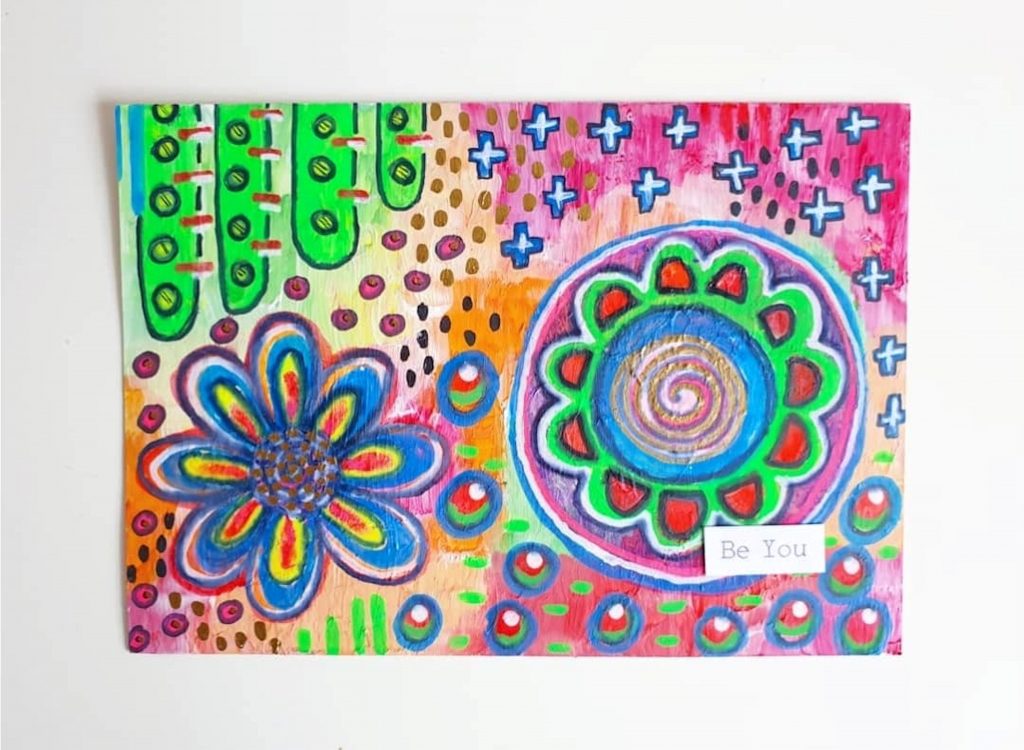 I love how this came out. It's so bright and colourful!!
Please do share how you use your's. We'd love to see. You can share in our Lollipop Chat group here.
I can't wait to see how you decorate your's.
Lisa x