Exciting Planner Changes – with video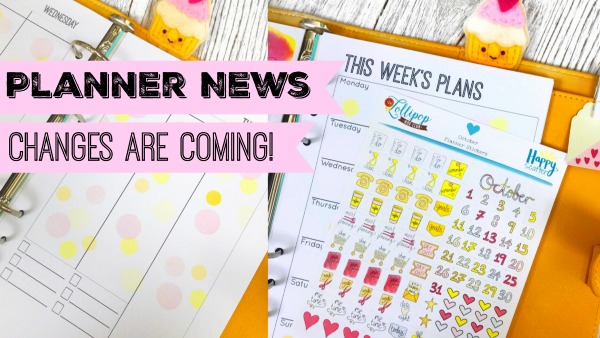 Hi. I have some fun updates for you today.
You may have seen in the Lollipop Group Chat that I was needing to make some changes to the planner packs.
I do also have a video here where I talk about the changes and show you what they are.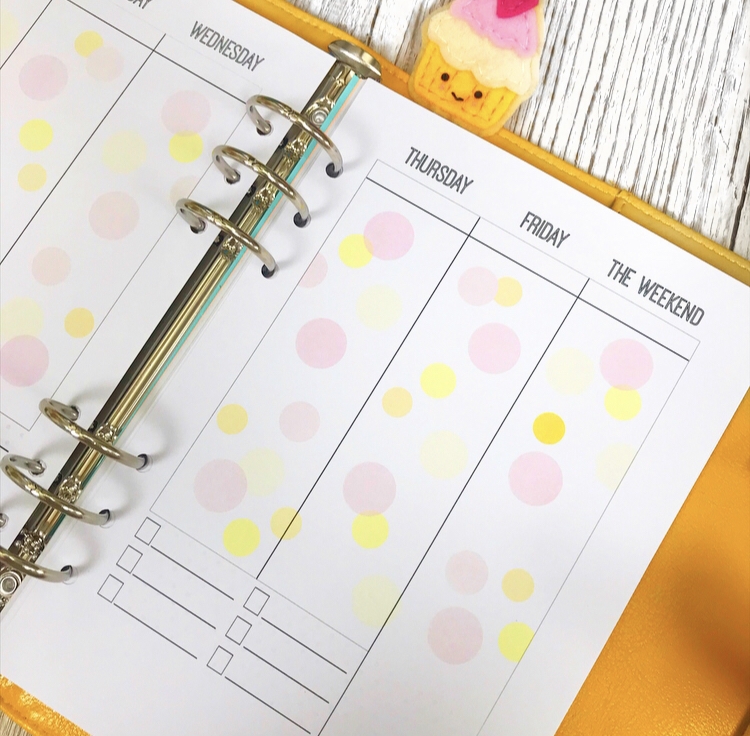 So the planner packs are being turned in to a Planner Addon Kit.  They will still fully coordinate with the main Lollipop Box Club Kits.
But we are taking out the front dashboard and yearly planner that I know many of you didn't use and also the 'goals' page.
But you will still have all of your weekly planning pages as before….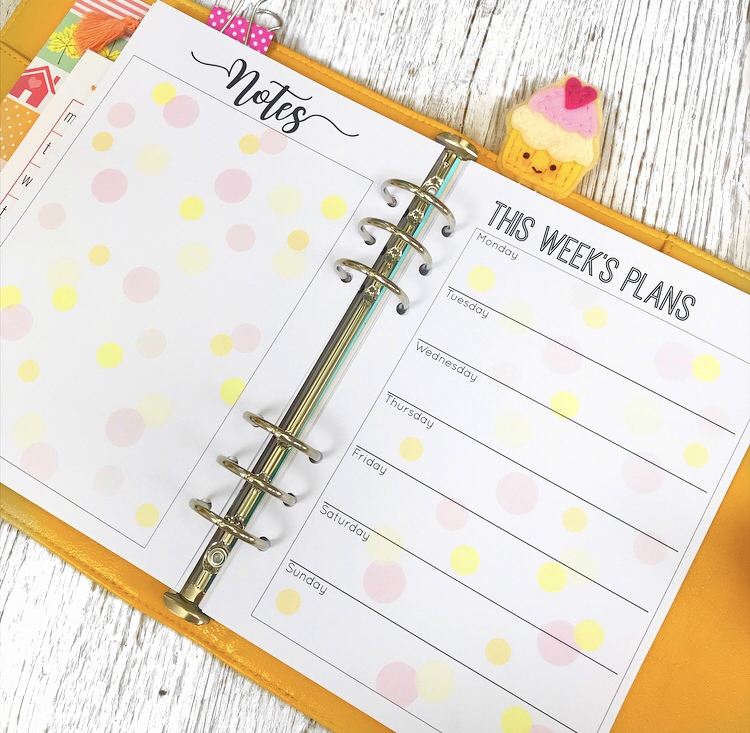 And your notes and 'This week's Plans' pages too.
You could use your 'notes' for goal planning, urgent reminders, shopping lists, to- dos….
I like to use my weekly planning sheets for meal planning and cleaning schedules, but you could use your's for any type of schedules…fitness, homework, study, gardening, DIY, creative….anything goes.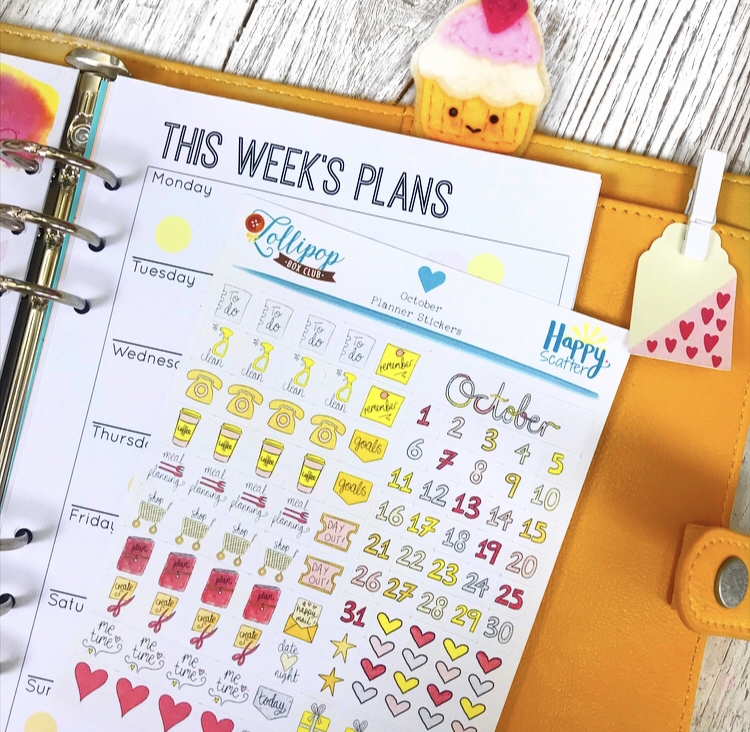 You will also still get your stickers and in case you didn't spot, there's a new addition…the cute planner clip.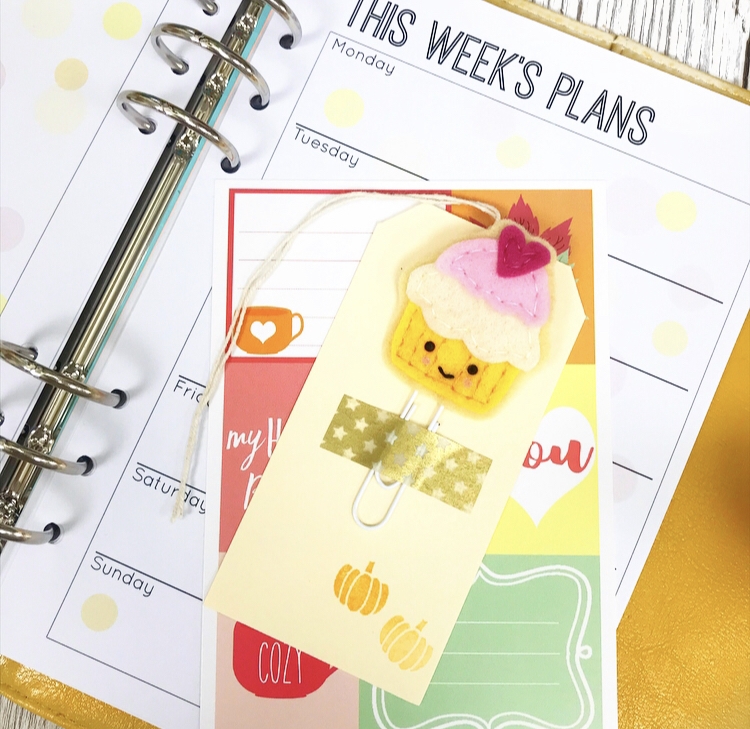 In each month's kit you will receive a unique handmade planner clip that's only available when you but this kit. It will not be included in the main boxed kit.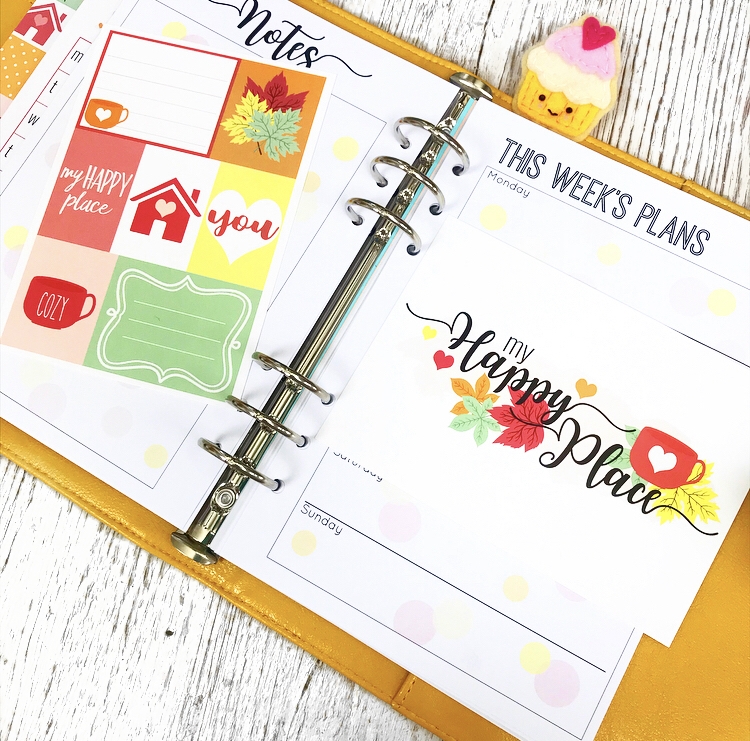 And you still get the kit postcard and the embellishment postcard that you can cut up.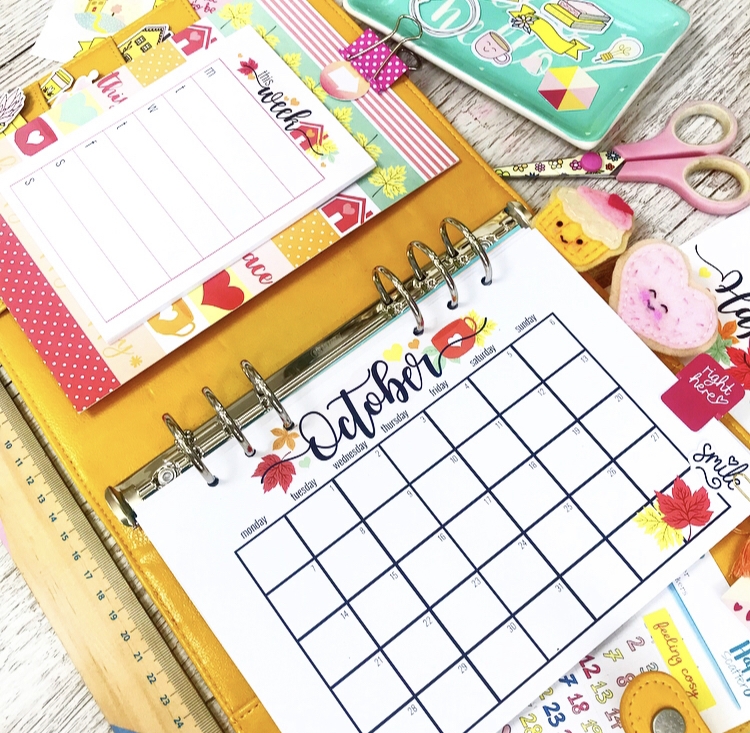 Here's a sneak of the September main boxed kit. I used the October calendar with one of the kit papers stuck on the reverse as my dashboard. I was really happy how this turned out.
So, they are the changes. I hope you like them. The kit still costs £8.95 a month and still includes UK delivery. It gets sent at the start of the month before giving you plenty of time to set up and plan.
We do also have some smaller A6 planner kits here. Exactly the same but on a smaller scale. I will be adding A6 planners to the site very soon. And we are working on personal sized kits too.
You can view and buy the kits here.
Don't forget to watch the video here.
I really hope you are happy with the changes. Thanks so much for your support.
I love how these kits kit me super organised and I get my creative kick at the same time too : )
Lisa xx