Creative Mail by Danielle – with video
Hey lovelies! 
I have a creative mail project for you today. I'm doing a mini pocket letter! I love mini pocket letters because they are quick and easy and super cute!
First I cut a trading card folder, (this is what is usually used for pocket letters), down to only three pockets. You can do this by hand but as my cutting skills have much to be desired I used my paper trimmer. I trimmed the papers down to just under the size of the pockets. 
Making the embellishments, I punched a large circle out of the papers, and then went to town with punch different shapes with different paper punches I have. After I arranged them in a way I liked than stuck some sequins and other bits on them to decorate.
I love to do a shaker pocket in the middle of my pocket letters, whether it is regular size or mini so I popped a load of sequins into the middle pocket and sealed it up with hot glue. You can use a fusing tool – of which I have – but I find they always come undone so I prefer to use a glue gun and then cover up the hot glue. Using the tissue paper I made a ruffle on top then added some bling trim.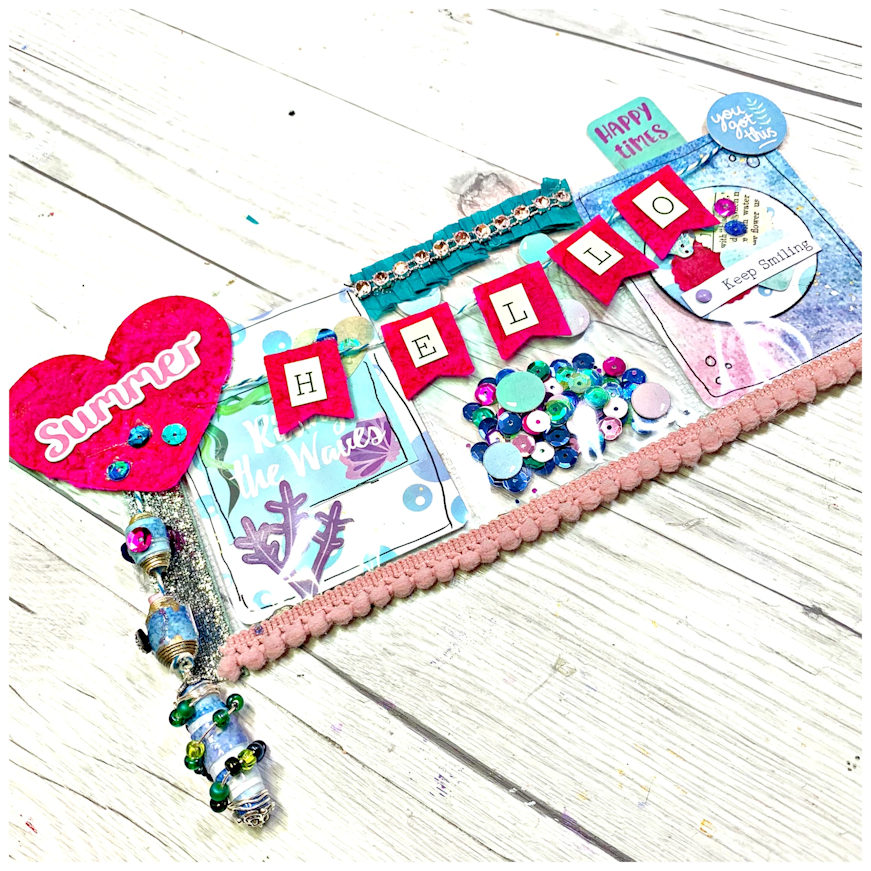 I love to have dangly things on my pocket letters too so I created some mixed media beads using the papers and used the twine to string them on. Also using the twine I hung the word 'hello' banner style.
Until next time!
Danielle.