Mixed Media Mini Book with Vicki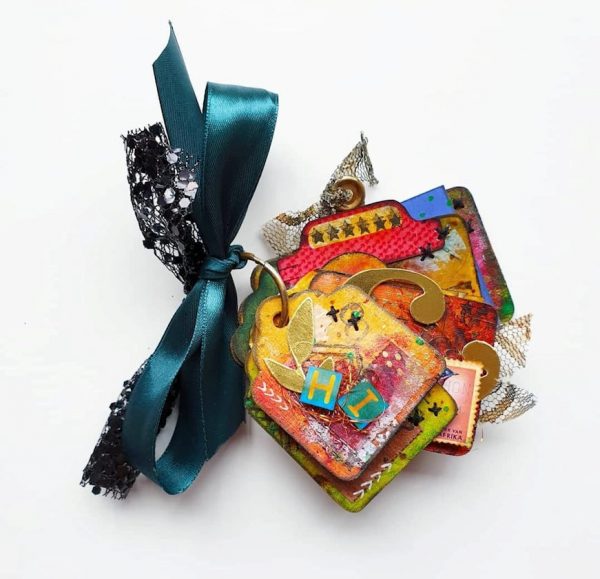 .
I've loved making the DIY mini tag book in this months Take Note kit.  You can still order yours 
here!
.
.
I cut each one down a little so that when they were all together it ended up similar to the waterfall effect.  I didn't really have anything in mind when I started out so began like usual with layers of papers, paint and stamps.
.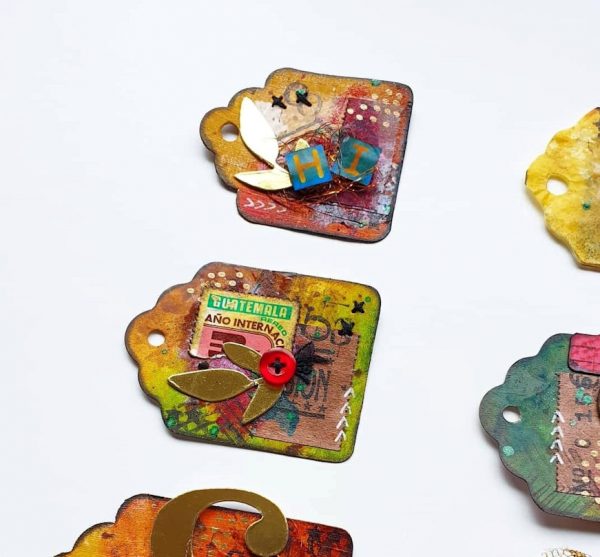 .
Old stamps are one on my favourite things!  There are so many pretty ones!  I've used a couple along with the tickets to start embellishment clusters on each page.  I cut the glassine bag down and turned it into a small pocket, the ticket fits inside it perfectly and I've stapled a put a bit lace on one end so it's easy to take in and out.
.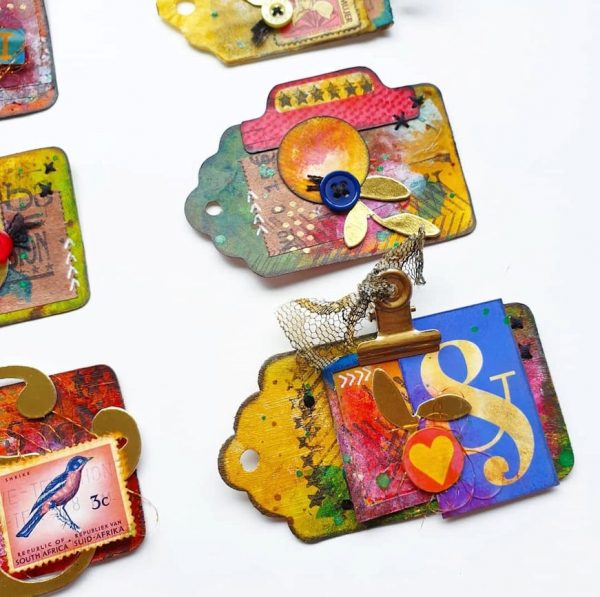 .
I wanted to add some gold to the page and found some foiled die cuts in my stash so popped them together with some from the kit.  I did paint over them quite a bit but I like you can still see some of the pattern/colours peeking through.
.
I'm looking forward to seeing the varying different tag books that are made!
.
Vicki