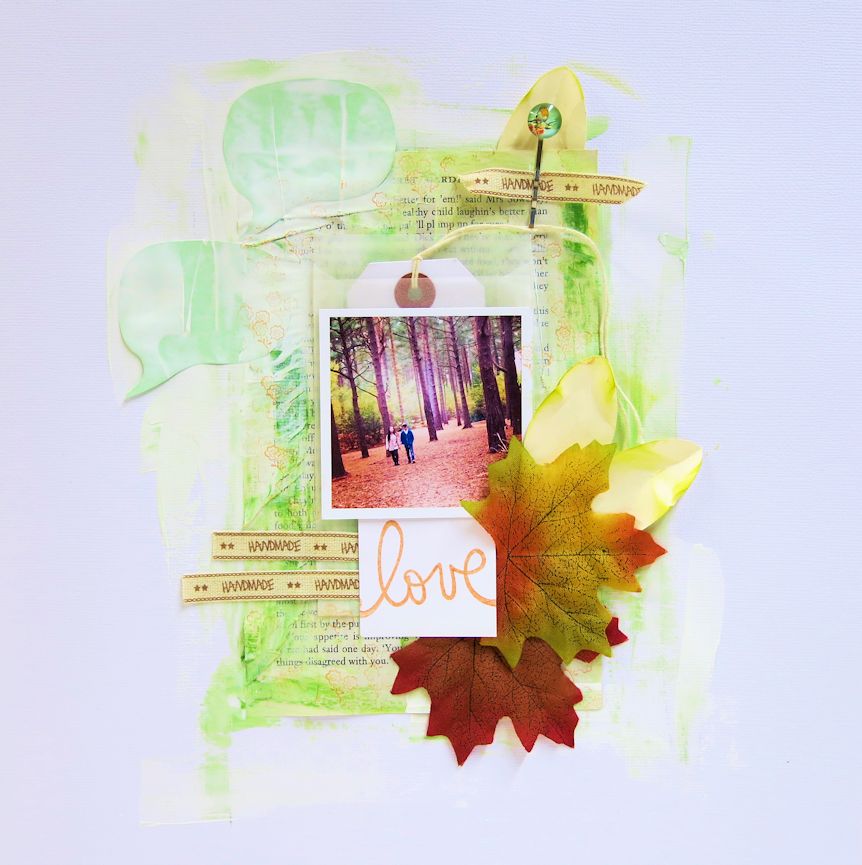 Hi. I have a scrapbooking post for you to day. This is all about those times when you want to journal, but don't really want it on the page. It could be quite personal or you simply don't want it on the actual page itself. I also have a few tips for you using the November Kit.
My journaling is rather personal today, a little note to my cheeky teens. So I've used the glassine pocket from the kit to hide it away a little.
I started off like this.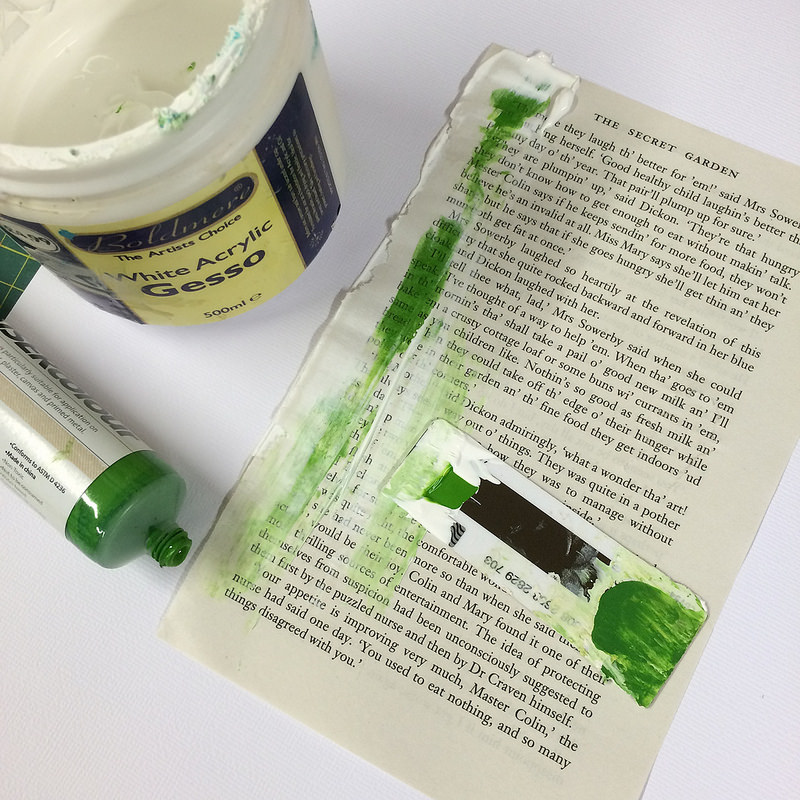 A piece of white 12×12 cardstock, the book page from the kit, gesso, the teeniest bit of green paint and a cut down old credit card to spread. The green paint that you see on the creadit card is all I used. A little goes a long way. I added the green and then dipped in the gesso.
The book page was stuck down with double sided sticky tape and then I've just spread the gesso and the paint over the page changing directions to give me some fun textures.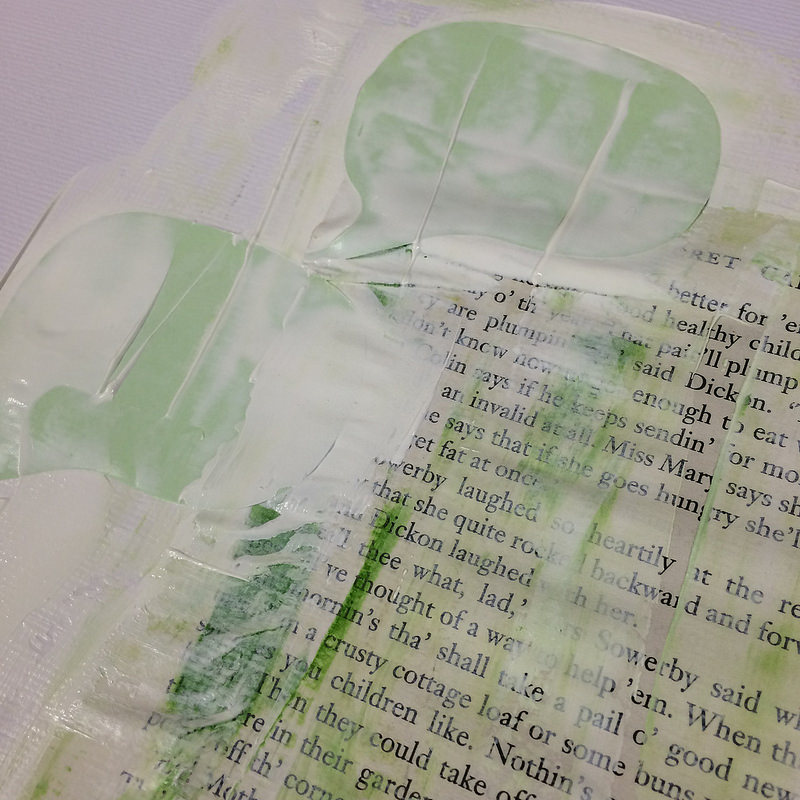 I added a couple of the post its from the kit to add to my background. I went over these with the gesso too. By doing this they become part of my background rather than looking like an added thought simply stuck on the top.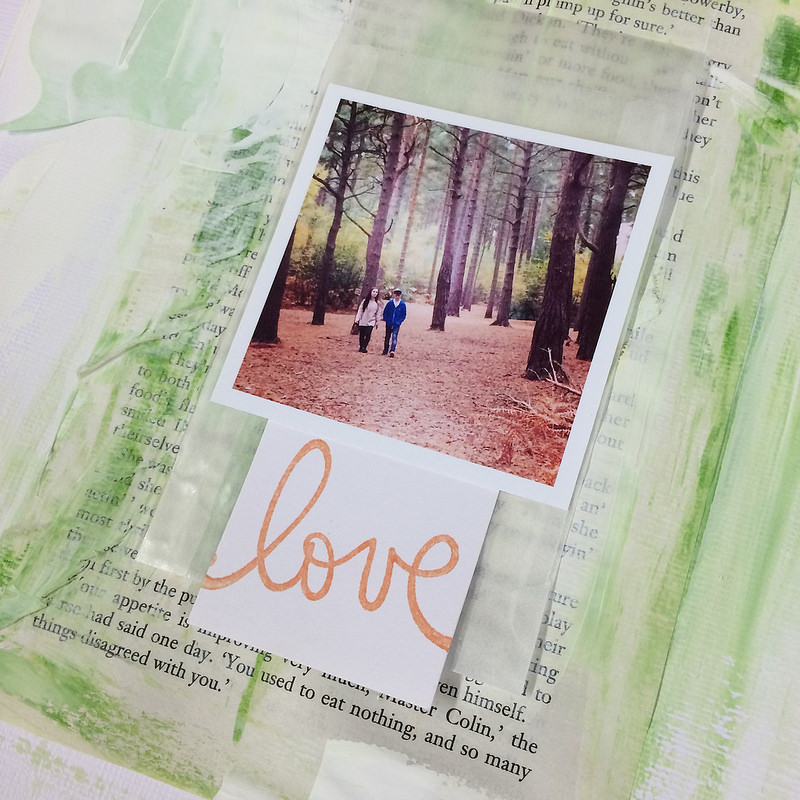 Once the paint is dry, I stuck down the glassine pocket, cut my tag down and added the photo too.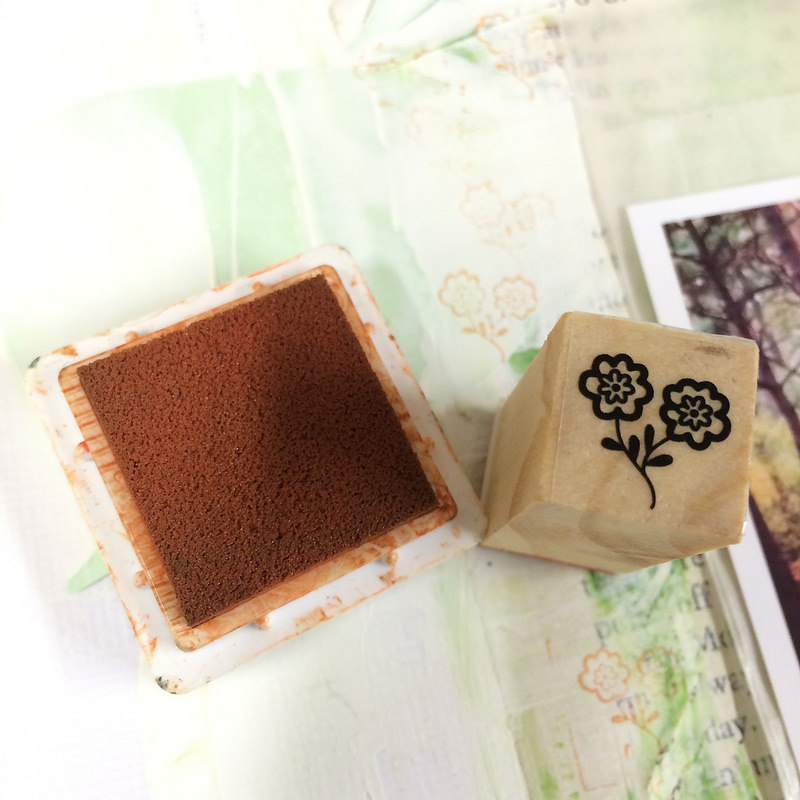 The little floral stamp that comes with the kit works great as a background stamp. I've just randomly stamped around to create a little colour contrast and some decoration to the LO.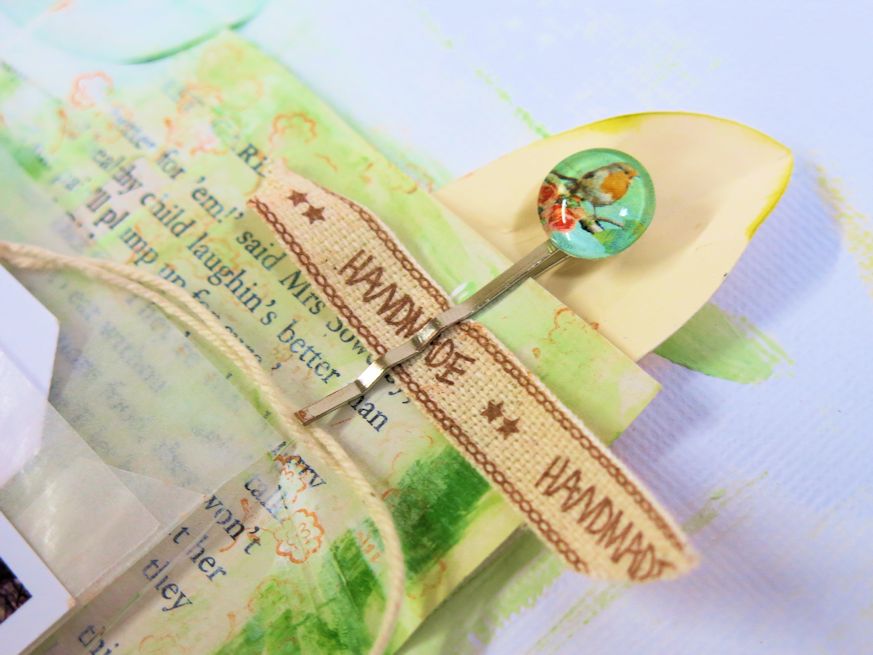 The robin pin makes a great addition!!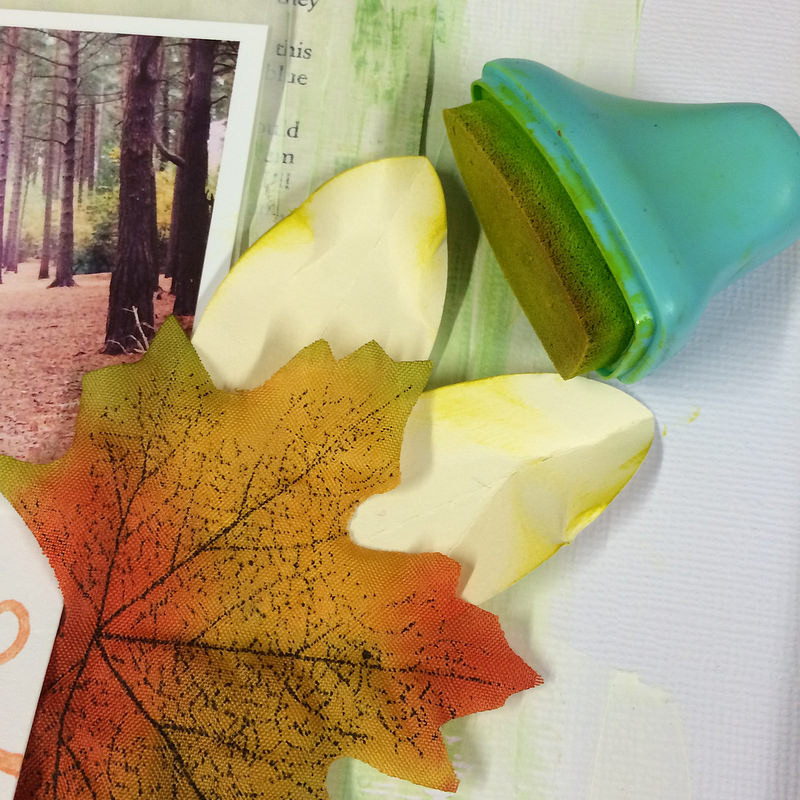 And our die cut leaves that we made have been crumpled and stuck to the page and inked a little. They stand out much better now and look great next to the large silk leaves.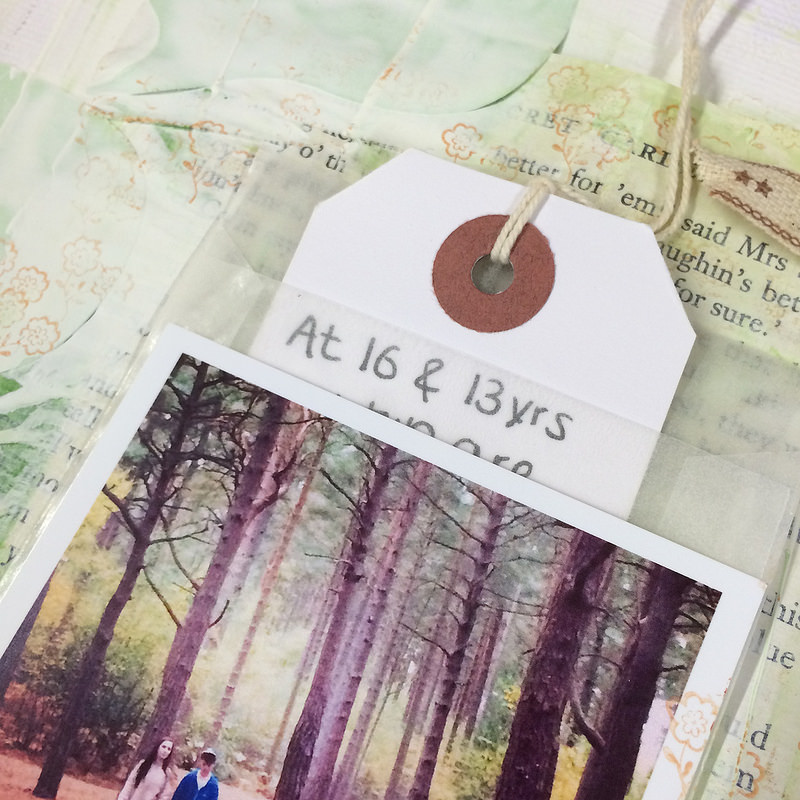 Finally, the important bit, the journaling. I've journaled on a tag and popped it inside the pocket. Safe and sound. You could also write your's on a piece of scrap paper and fold it or even a full letter. It just slides in the pocket neatly behind the photo.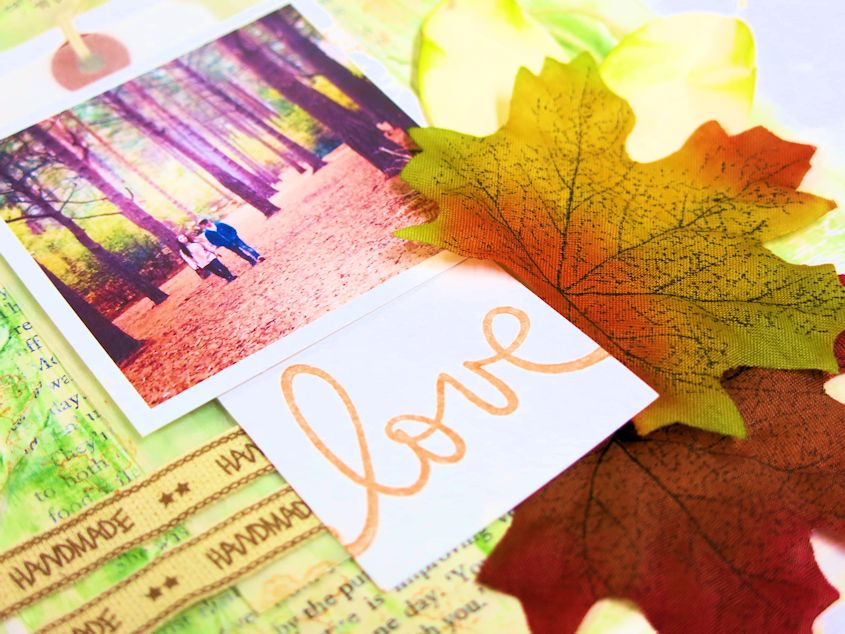 I'm really pleased with this Autumnal page.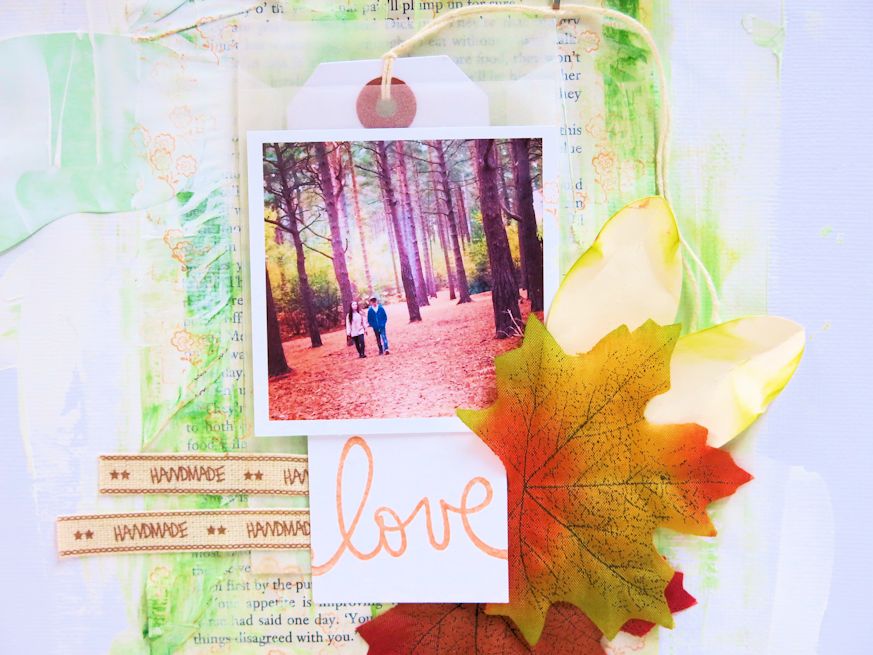 And everything except for the 12×12 card and the paint/gesso/ink has come in this months kit.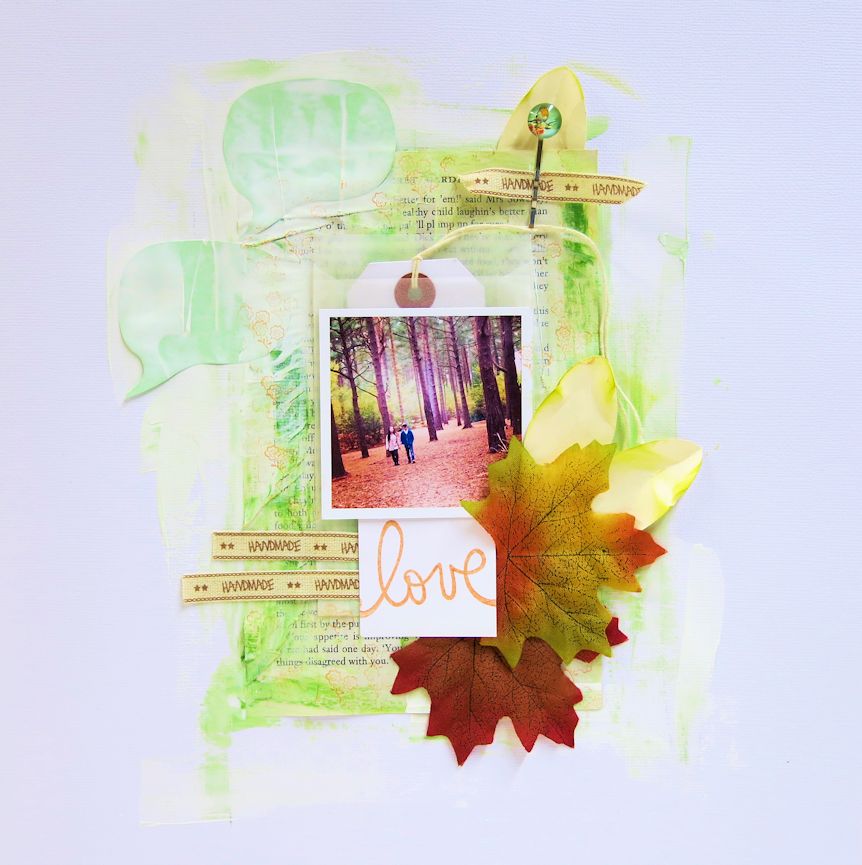 Happy Scrapping!!!!