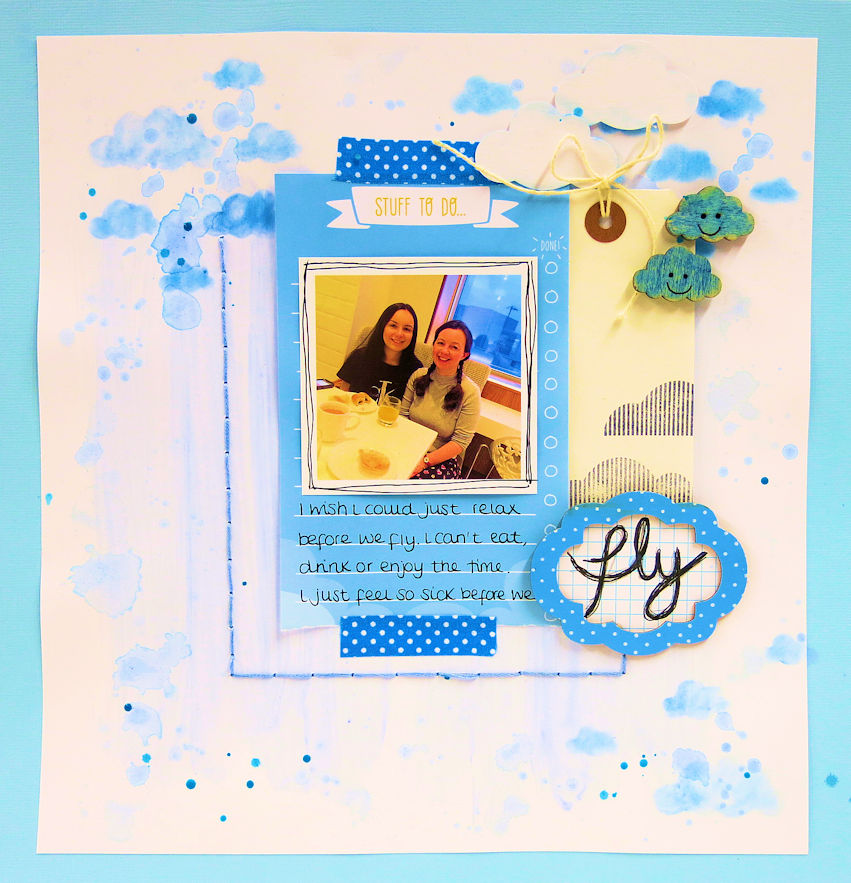 Today I am using my April 'Cloudy Days' Kit to create this scrapbooking page with lots of clouds and some fun cloudy effects too.
We flew to the States last month, so I thought I would document how I feel before flying….sick! It's s shame as I love going away, but as I'm getting older, I'm hating the travel.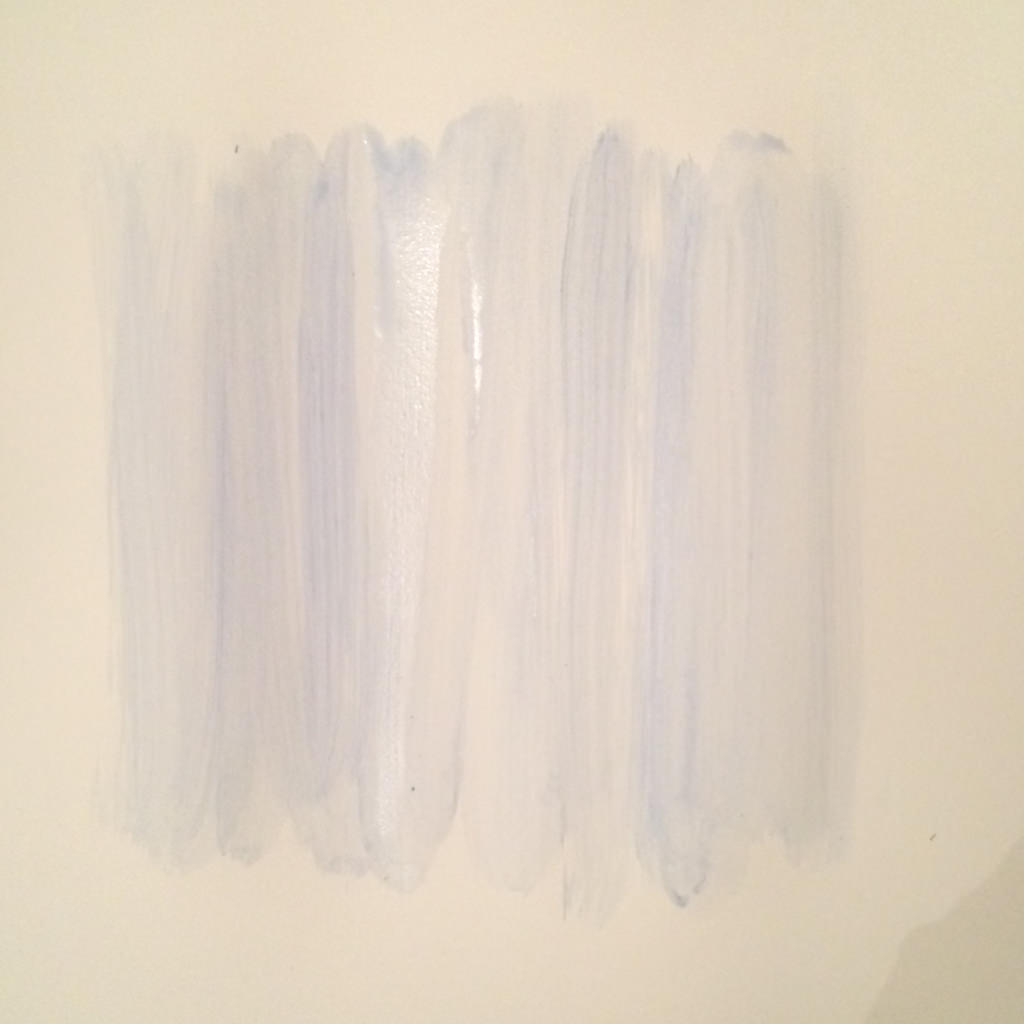 I started off with a 12×12 white base, a little pale blue acrylic paint and a pot of water and a thick brush. I added the smallest amount of paint to the brush and dipped in water and painted like this. Then it was left to dry.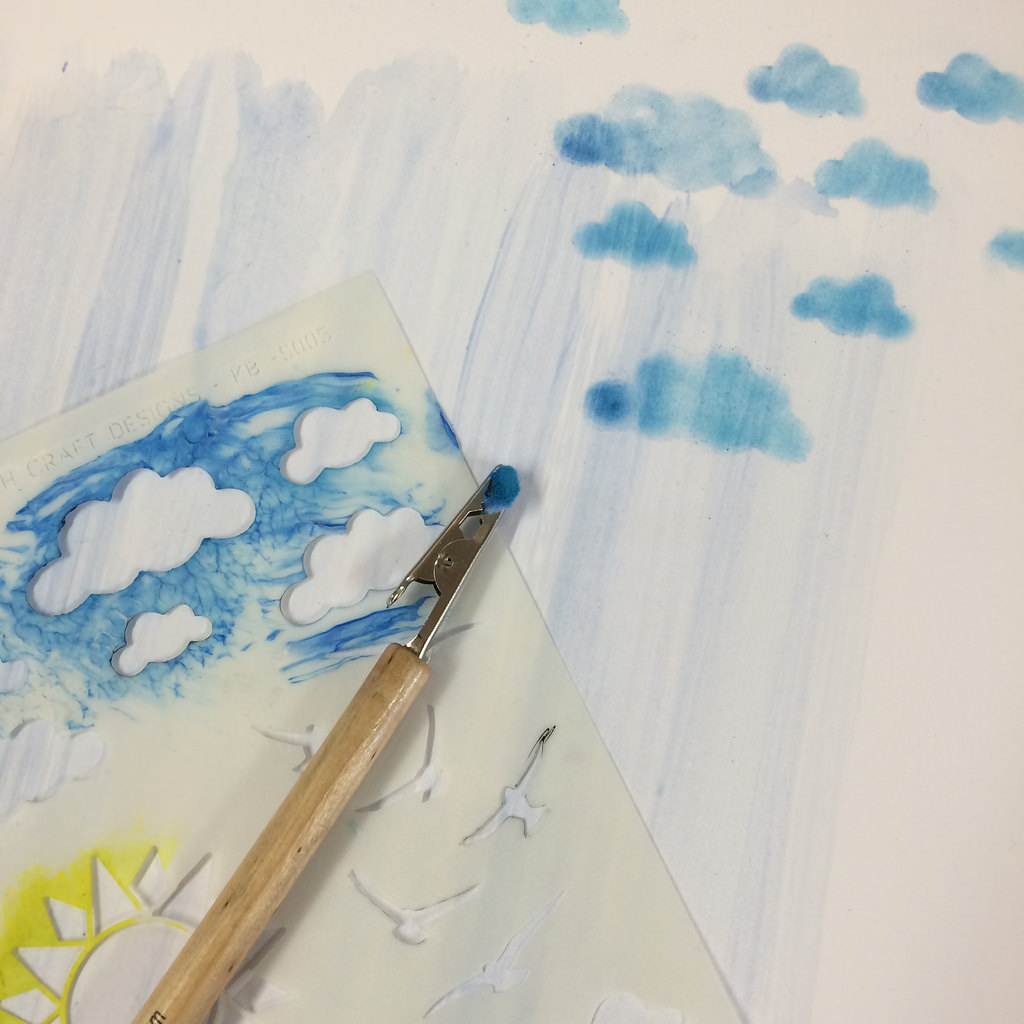 I've taken my new favourite stencil. The cloud stencil. And some pastels and added some wispy clouds to my page. They have a very dreamy appearance when you use pastels. Very fluffy!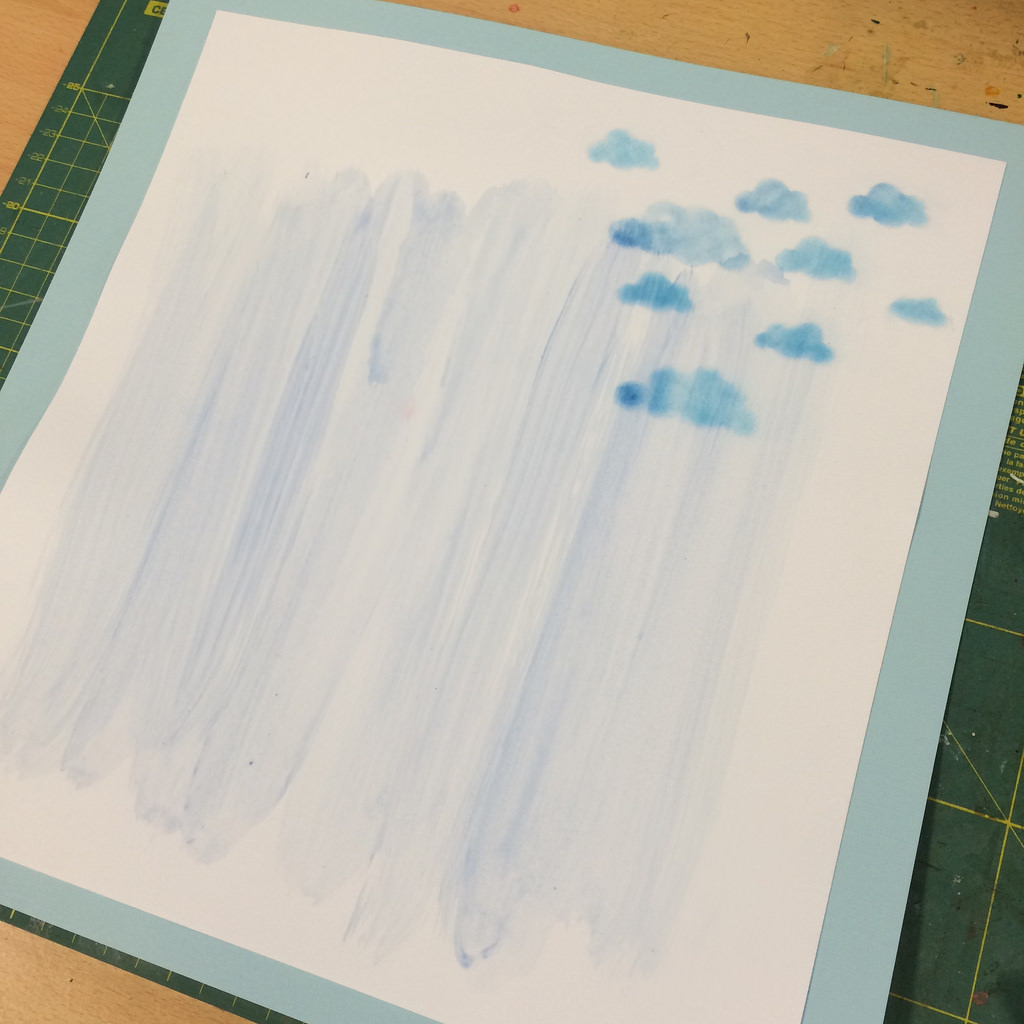 I've cut my white card down a little and stuck to blue card to create a border.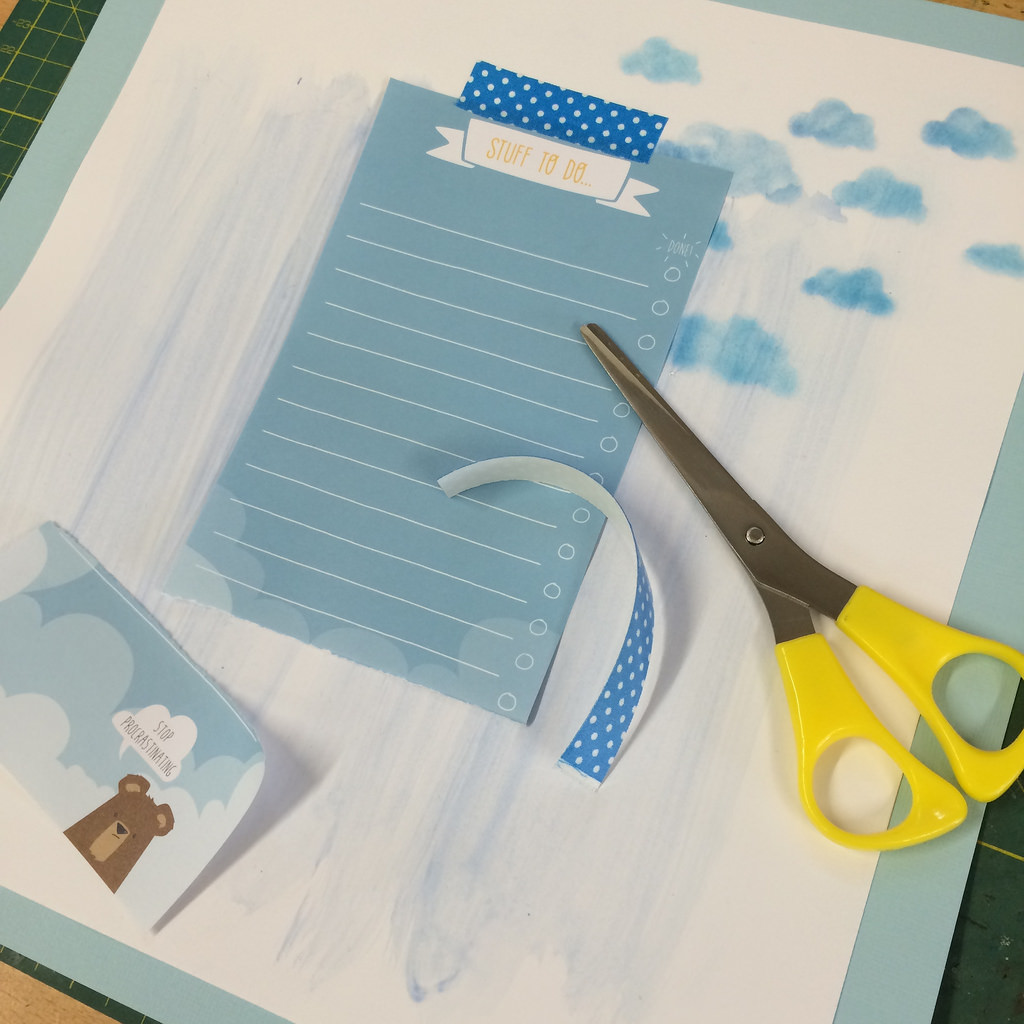 I've taken the to do list and the fabric washi from the kit and stuck to the page. I've torn the bottom off from the list.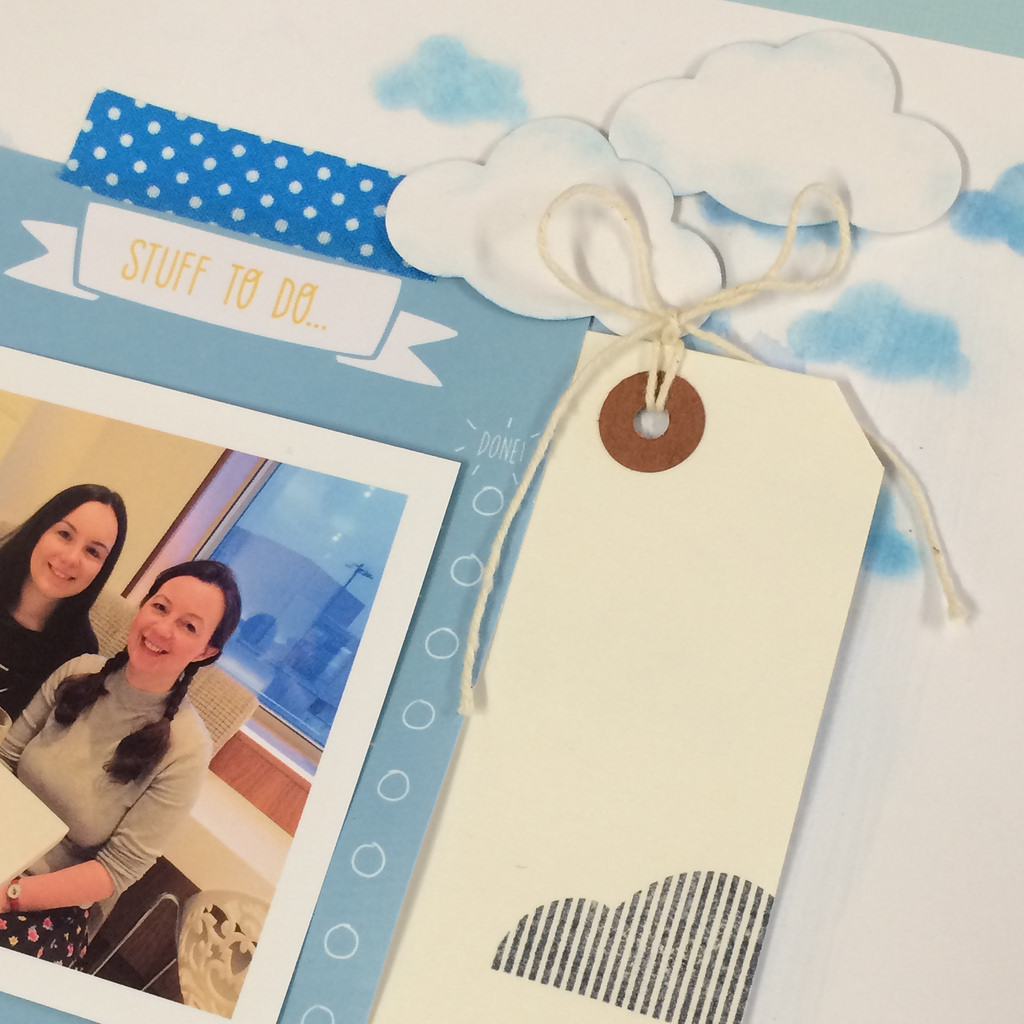 I've added one of the tags and the clouds from the kit too. I went around the edges of the clouds with the blue pastels.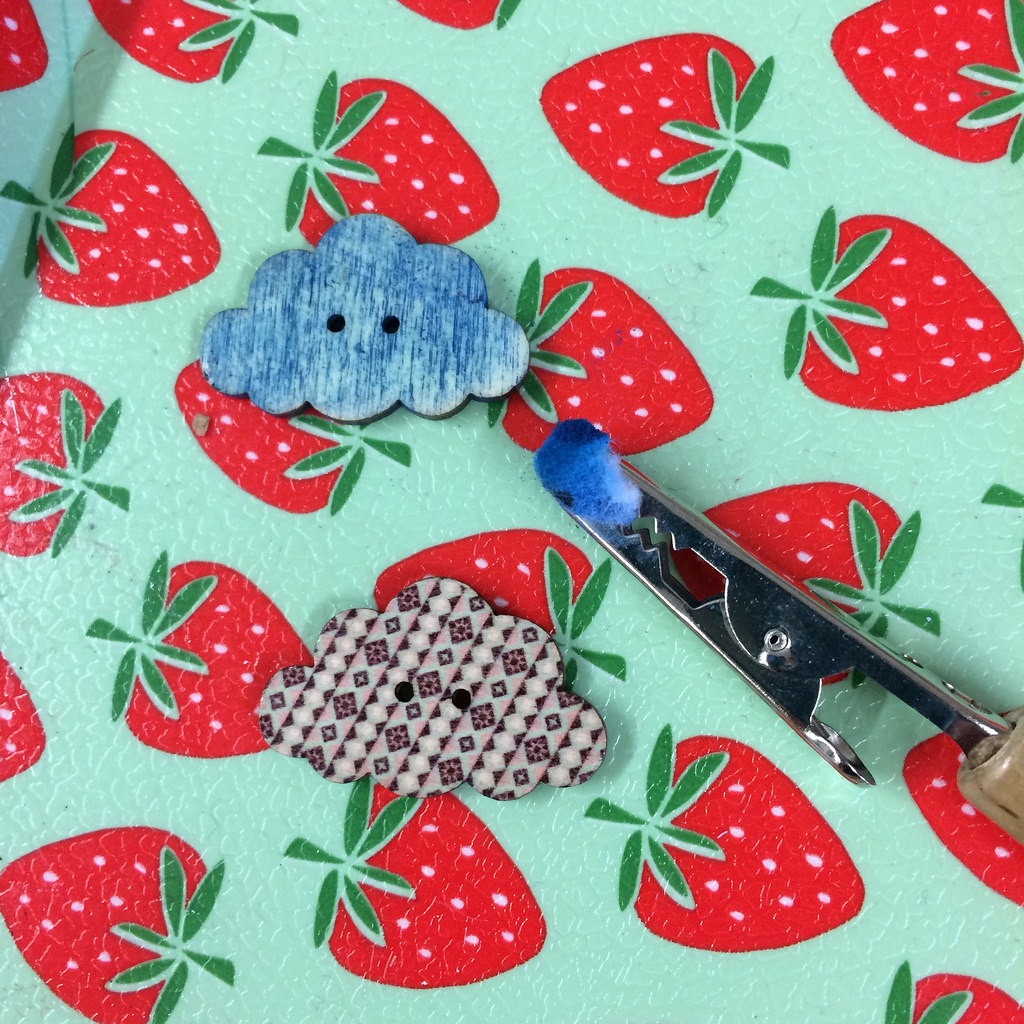 I coloured the wooden clouds in with blue felt tip first and then went over with the same blue pastels.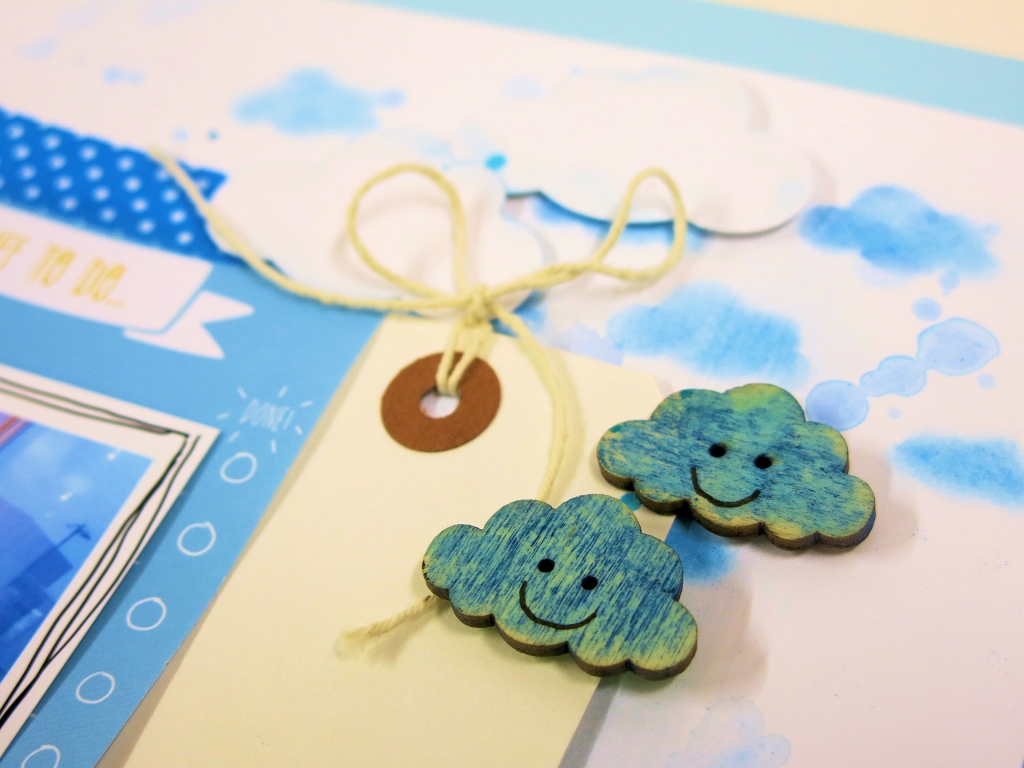 I added little smiley faces and stuck to the tag. They look so cute!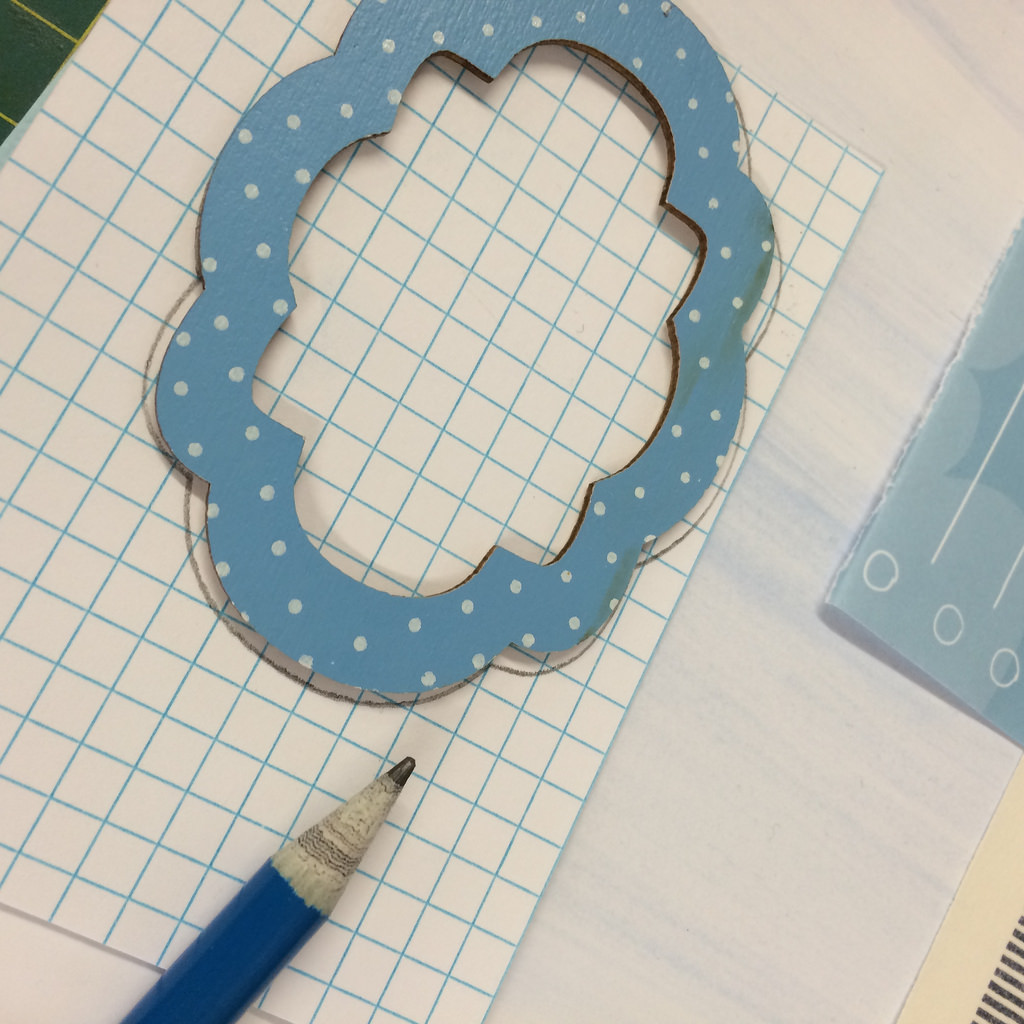 Next, I took one of the wooden frames and a piece of the squared card and drew around it and cut out.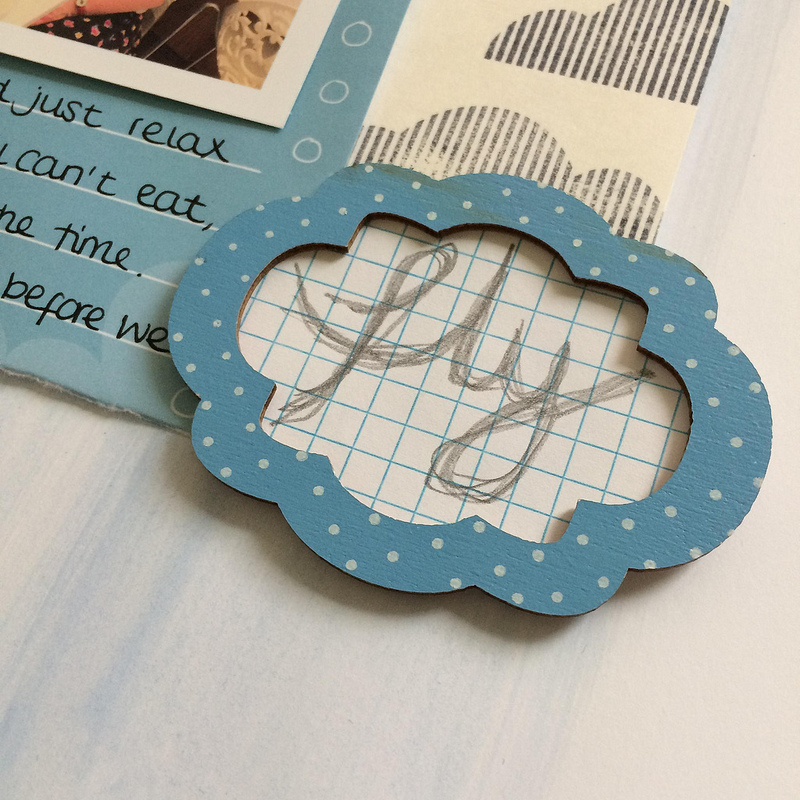 I stuck it to the back of the frame and drew my title inside in pencil first….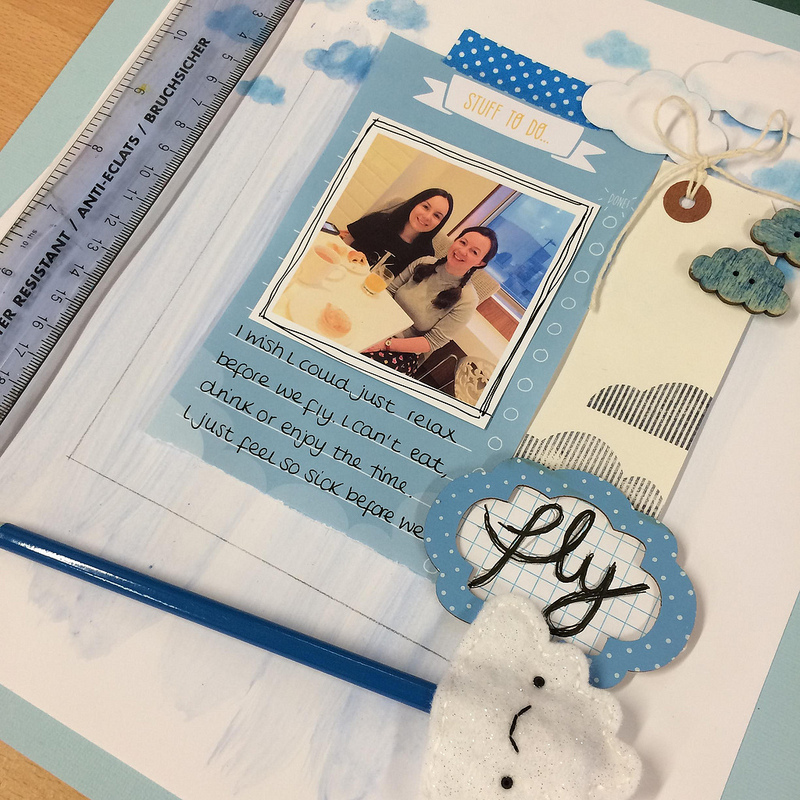 And then I went over lots in black pen.
I took a ruler and the pencil and drew lines to make another frame.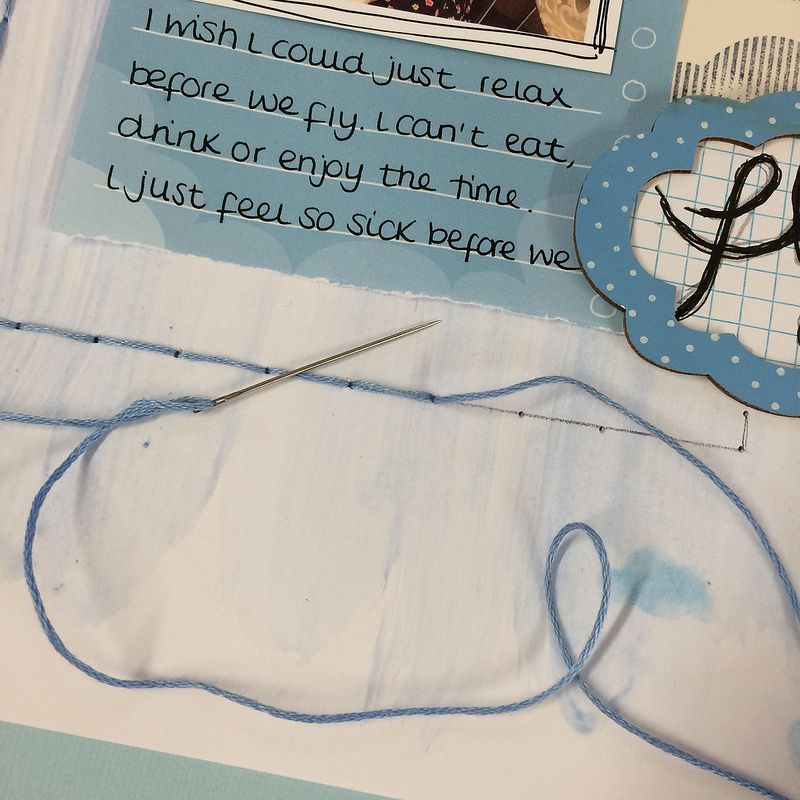 I pierced holes along the penciled lines and sewed along like this. I also added a few more pastel clouds using the stencil.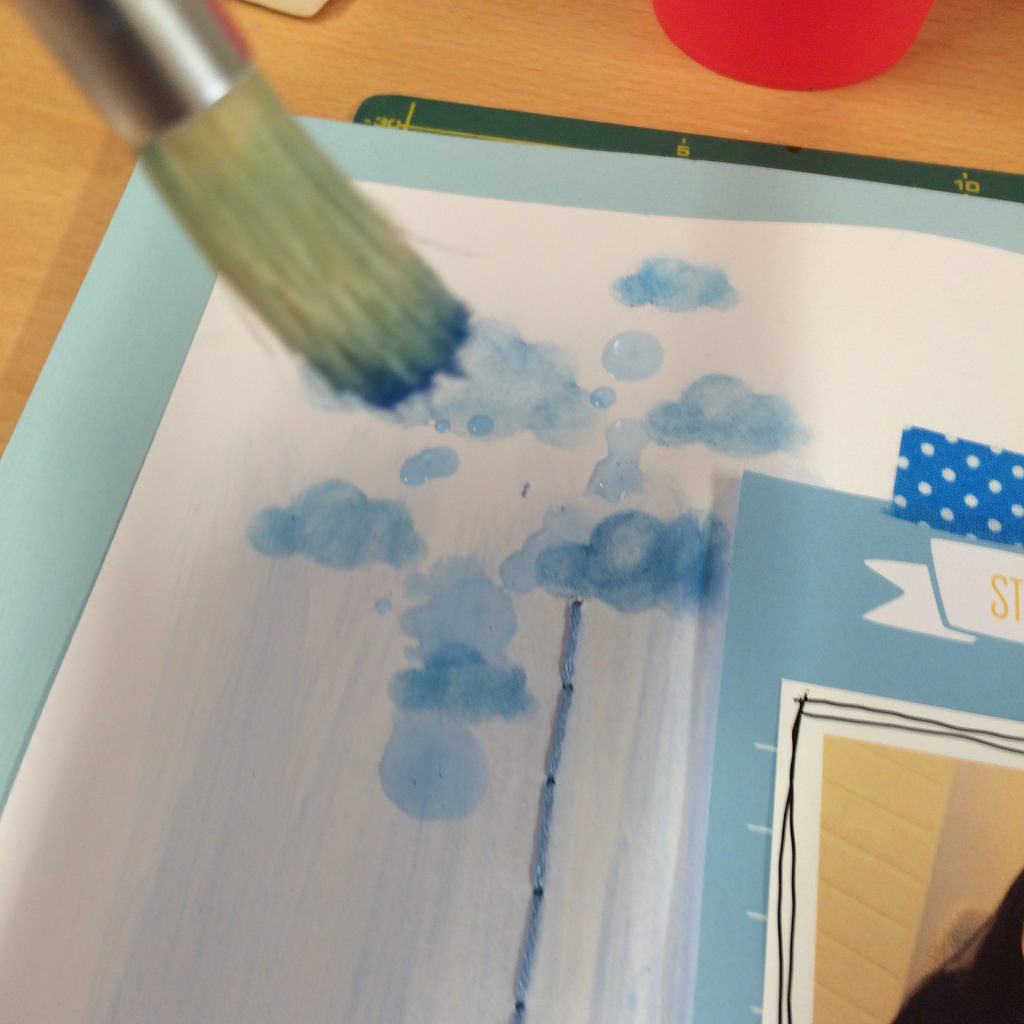 I've added a very small amount of paint to the end of the brush and dipped in water and let it drip over the page.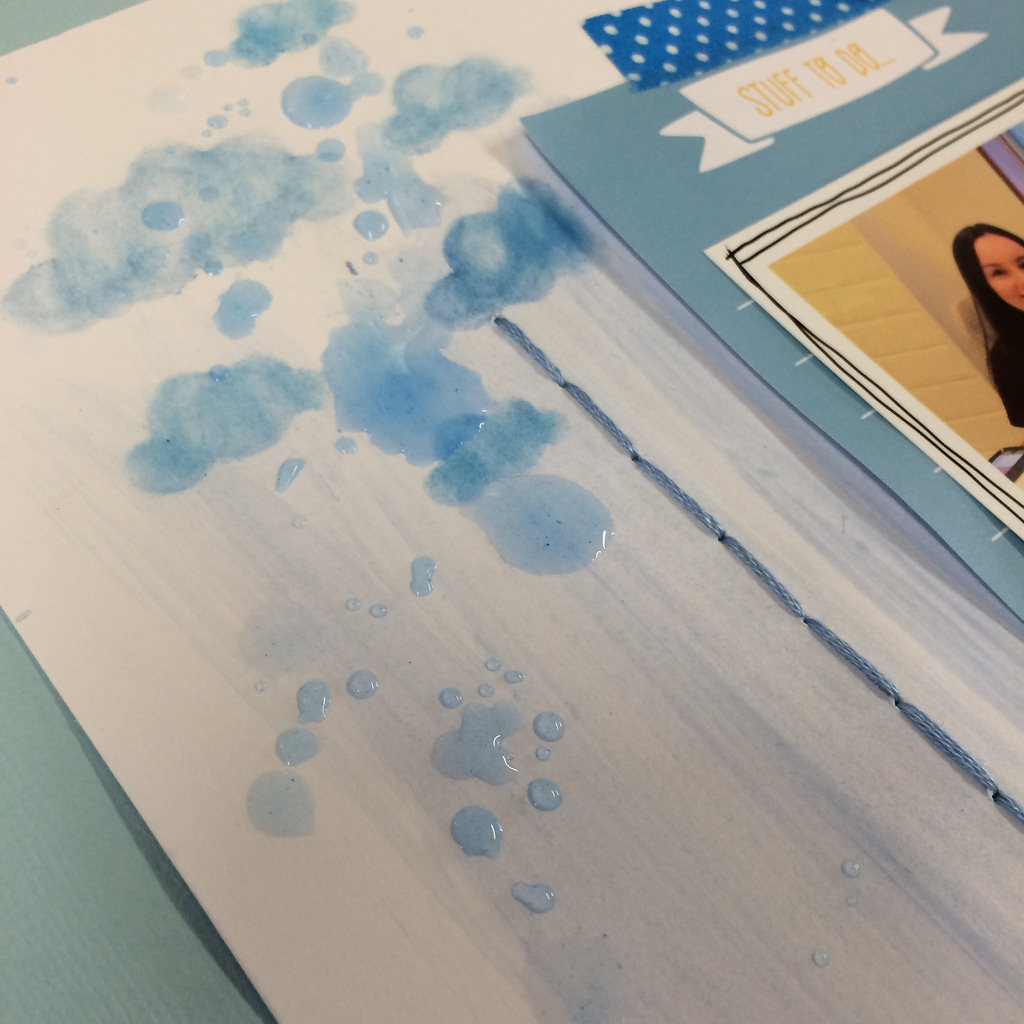 This creates such a great effect once dry.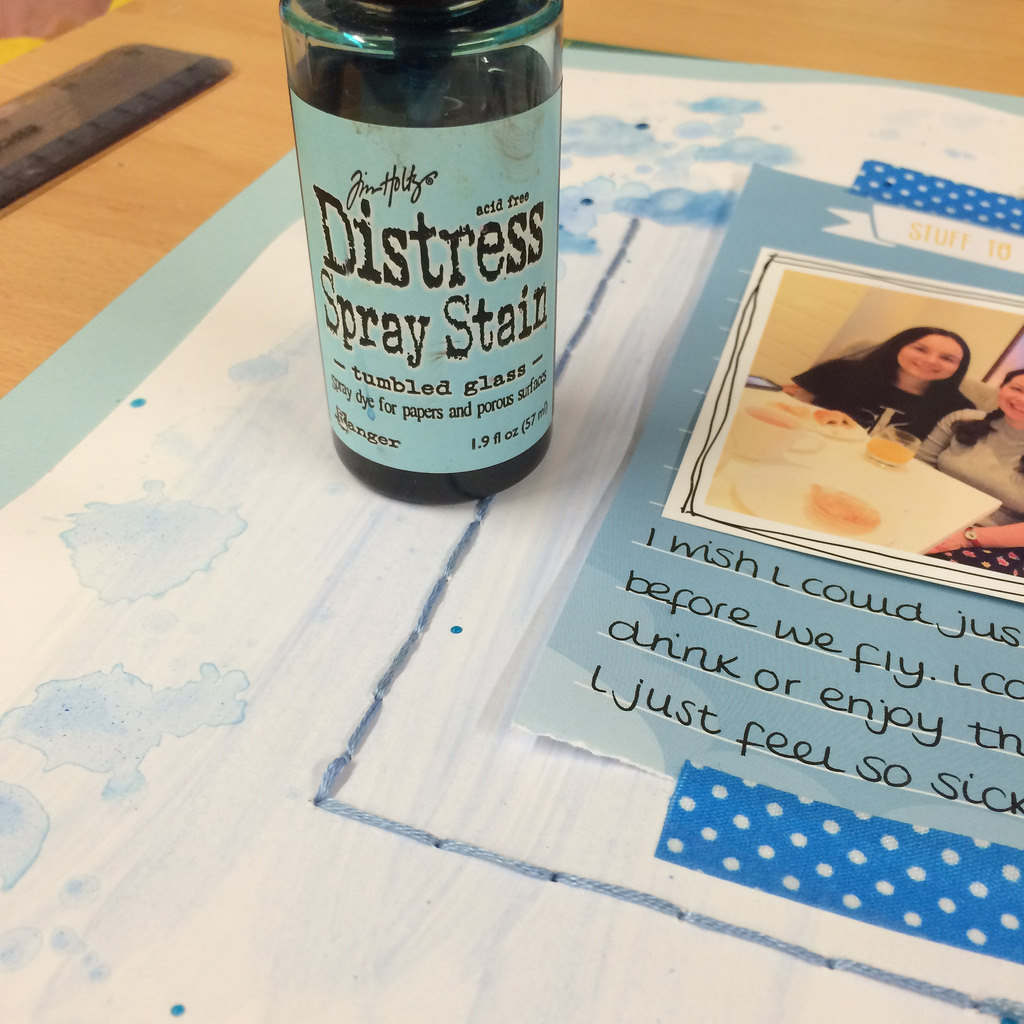 Once the water/paint has dried, I've dripped some blue stain over my page.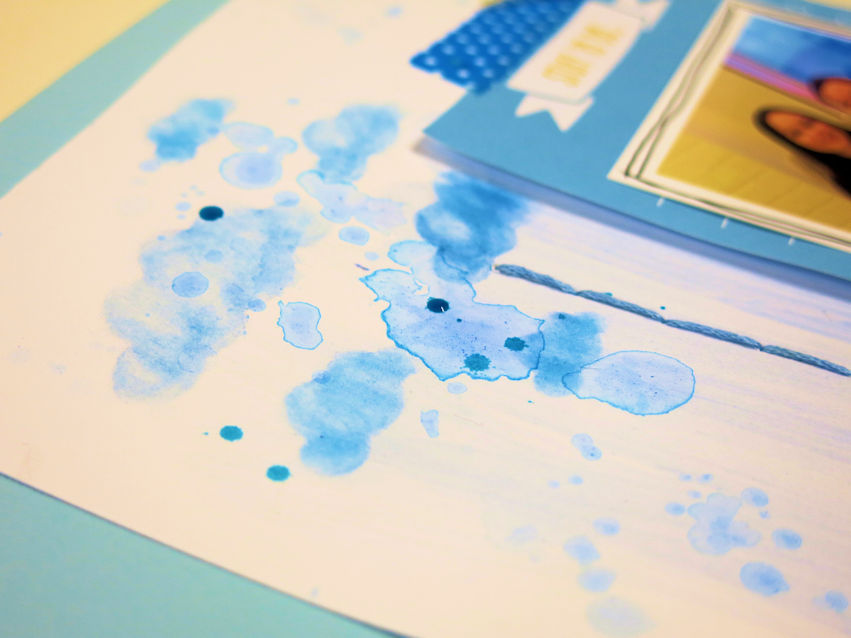 And now I'm done.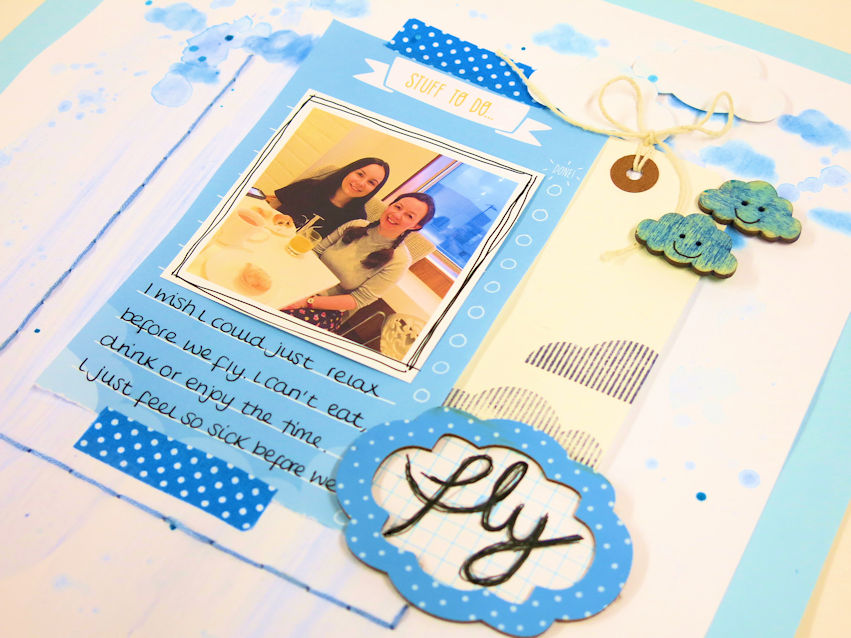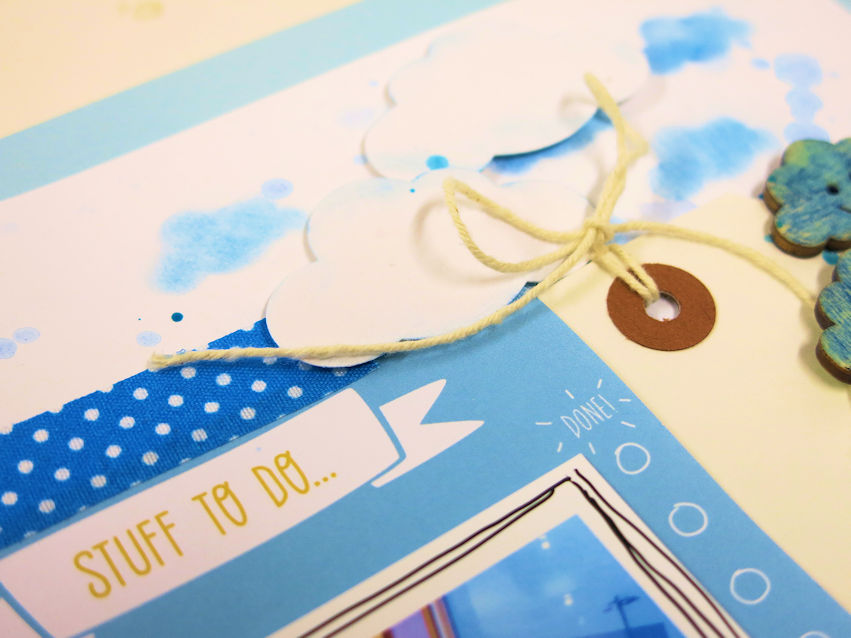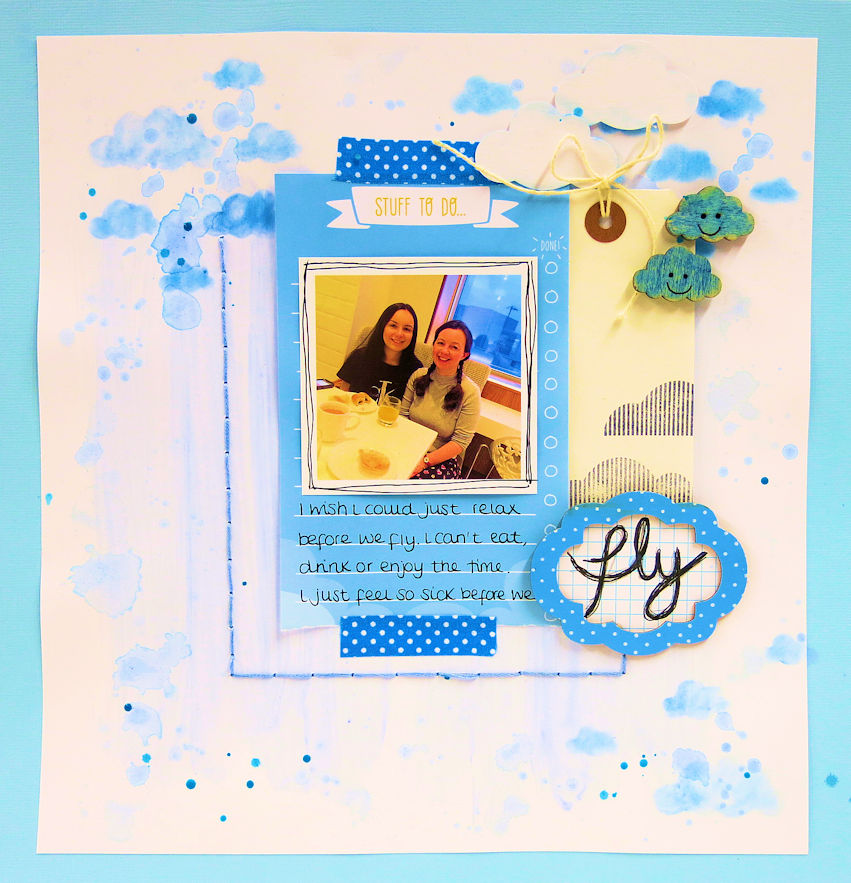 One rather dreamy wishy washy page that was lots of fun to create.
I hope you are having lots of fun with your cloudy kits. Lisa x