I have a fun fun project for you today. DIY Cloudy Wallpaper. Isn't it cute?!! And it's super easy too.
This is something I've been meaning to do for ages now. And I mean ages.
I was first inspired back in January 2013.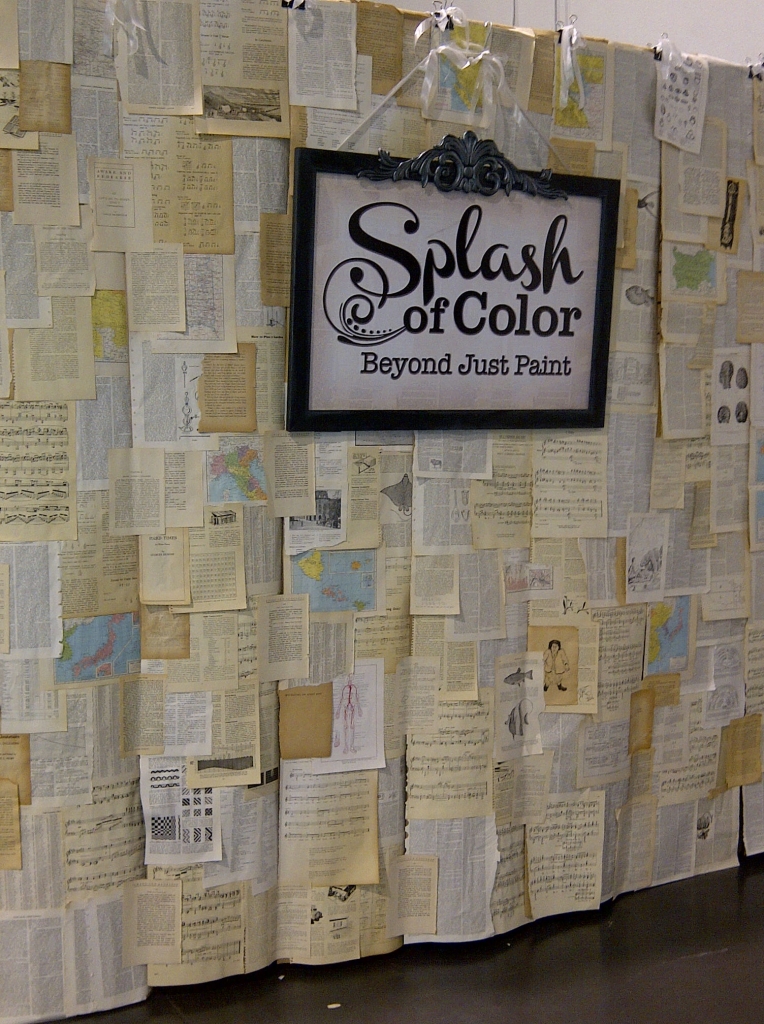 I was lucky enough to attend CHA in LA. I was so inspired by so many things, but this wall really stood out to me. Finally last year I covered part of my hallway wall in book pages. Just tearing out old book pages (the non glossy kind) and then once they were stuck to the wall and dried, I gave them a white wash.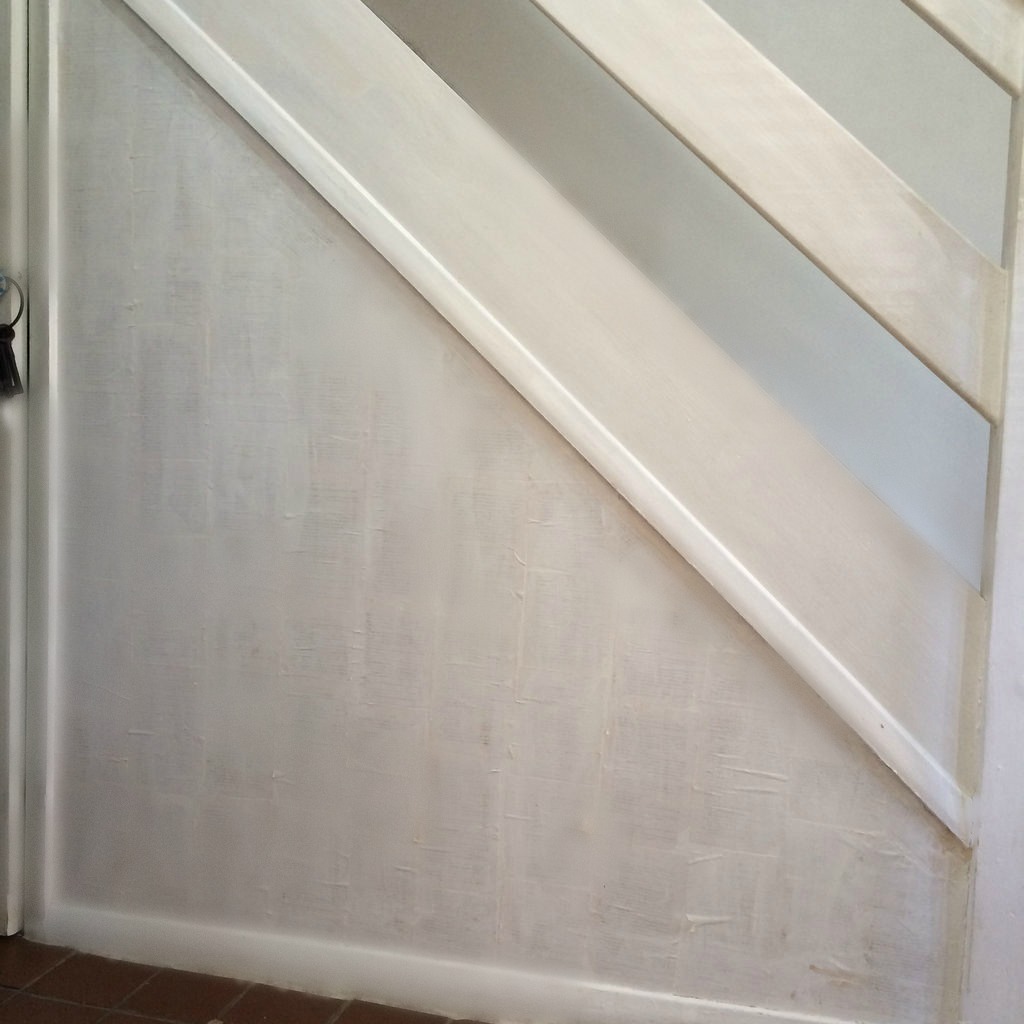 I hadn't decided what to do with this wall until when I started planning this April month of Clouds….then it came to me. I would make a cloudy wall. So that's what today's DIY project is all about.
It doesn't have to be a wall of course, it could be a canvas, in your art journal, on fabric……wherever you choose.
I started with this blank wall. Next I needed to make my stencils.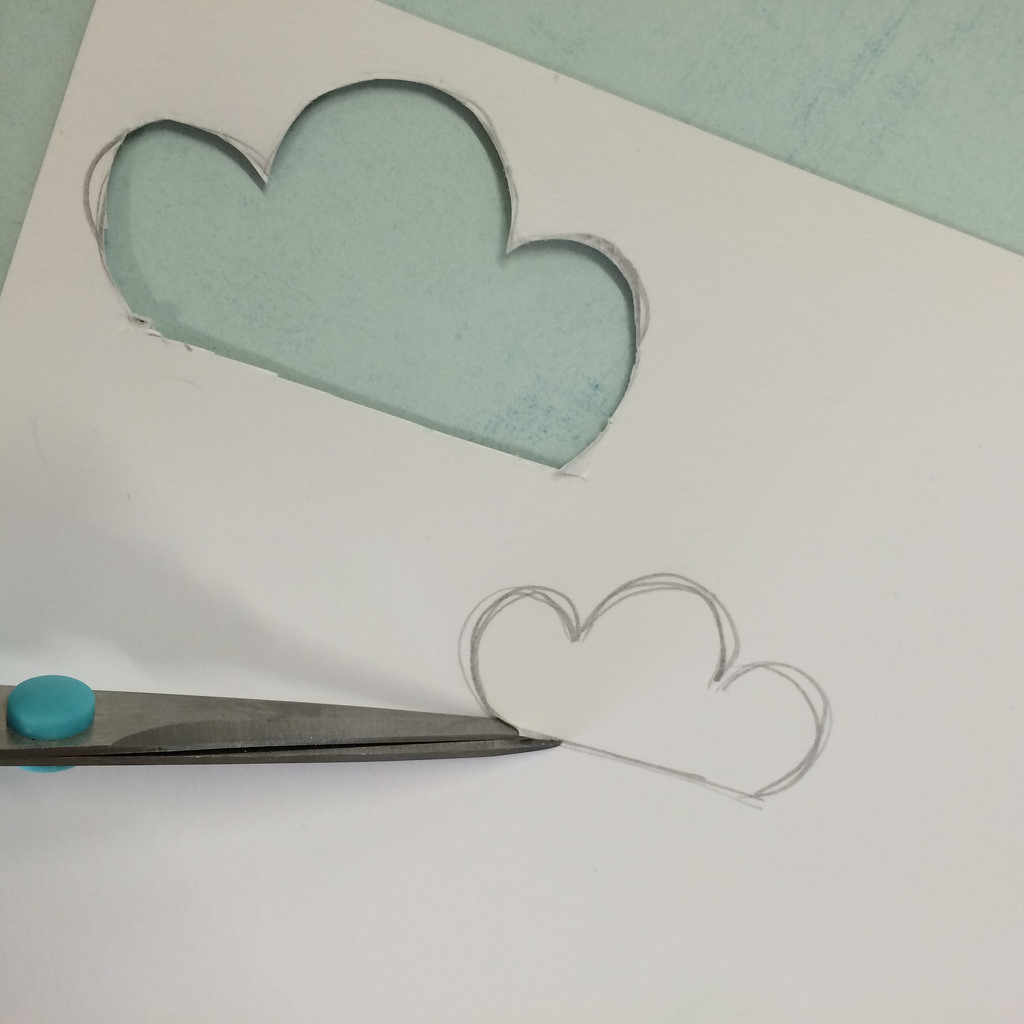 I took a sturdy piece of smooth card and hand drew some clouds and them cut then out.
I prefer to do fussy cutting with small sharp scissors and then tidy up with a craft knife.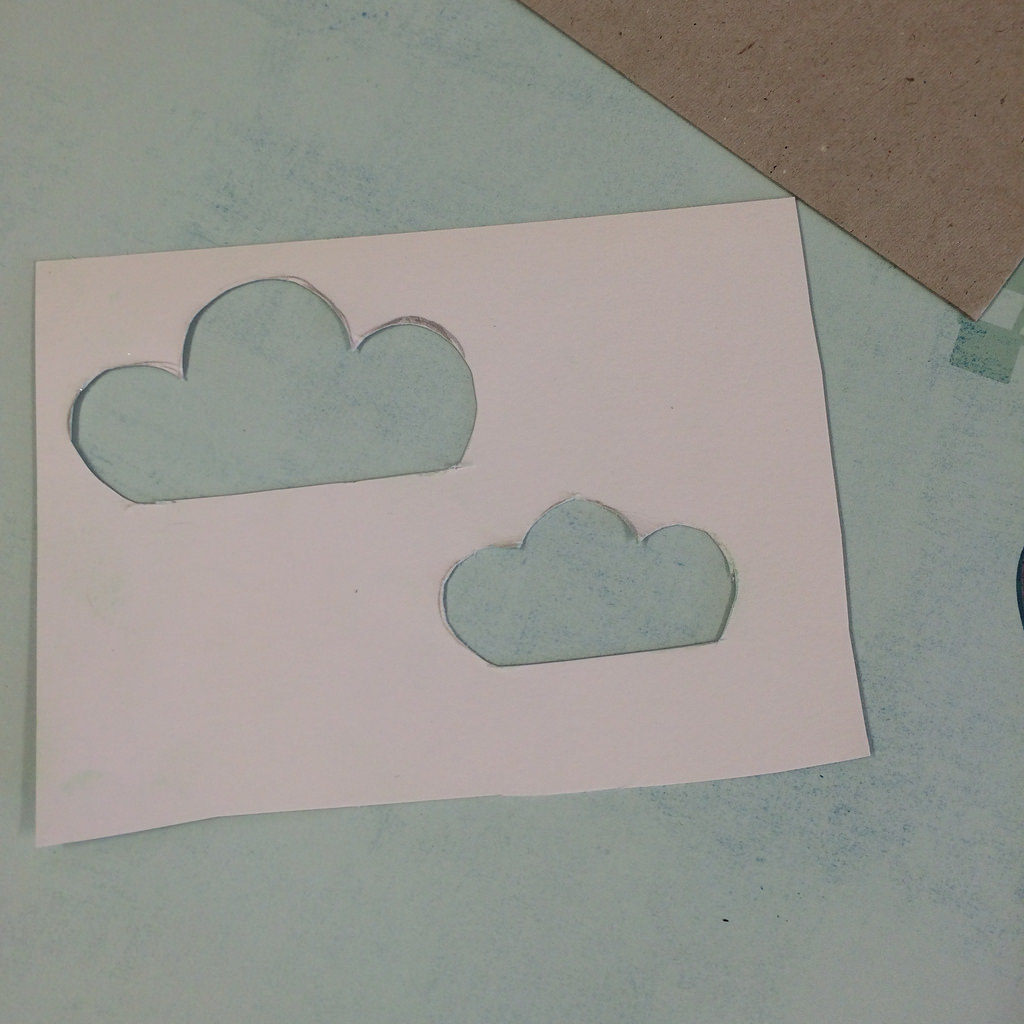 My stencil was then ready. You can see it's not perfect, so don't panic about getting it 100%.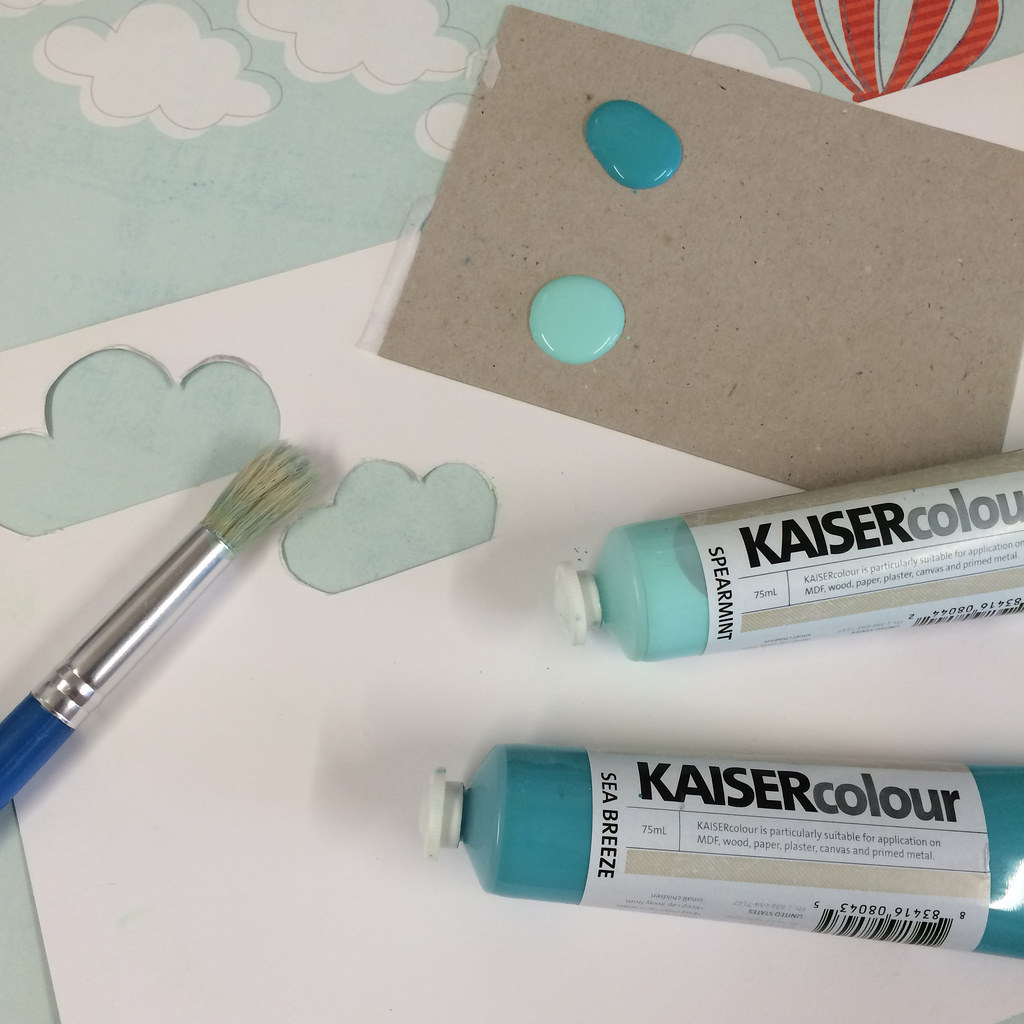 Now for my favourite part….the paint. I love paint. These are my favourites right now. But you could also buy sample pots cheaply at DIY stores.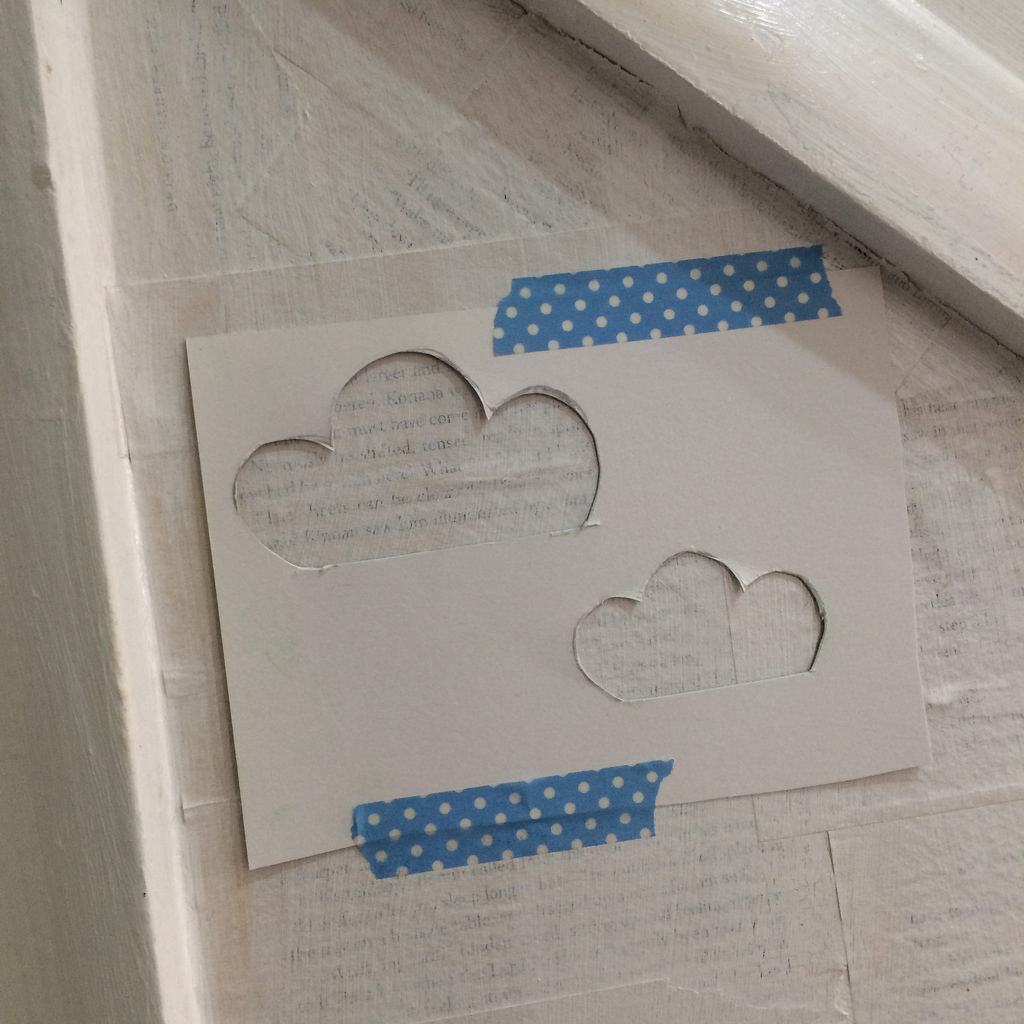 I used a couple of strips of washi tape to stick my stencil to the wall. This works better than tapes like celetape as it doesn't tear the paper underneath when it's removed.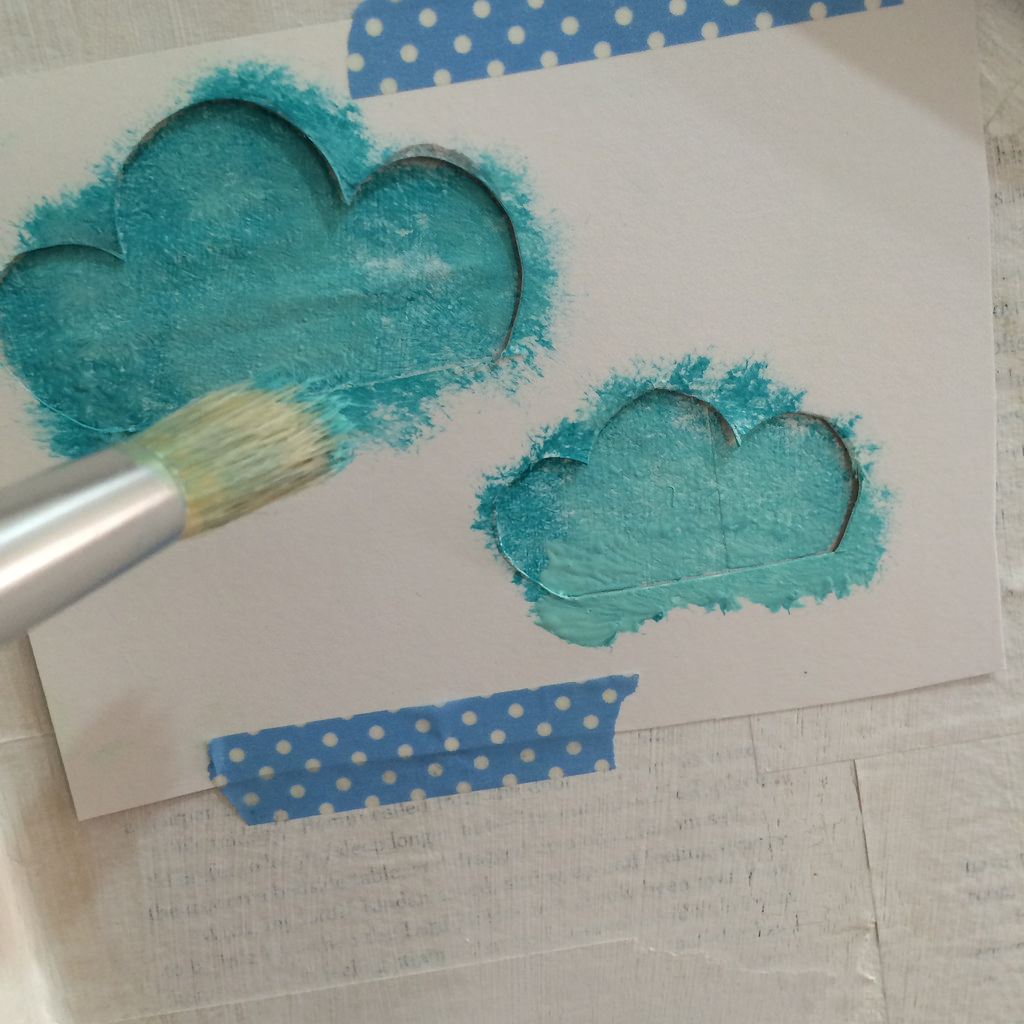 Then take some paint on your brush and with a dabbing technique apply the paint to the wall/surface. I've used a couple of colours. Remember, more is less.  You can always add a little more if need be. I added a little white paint on top, here and there.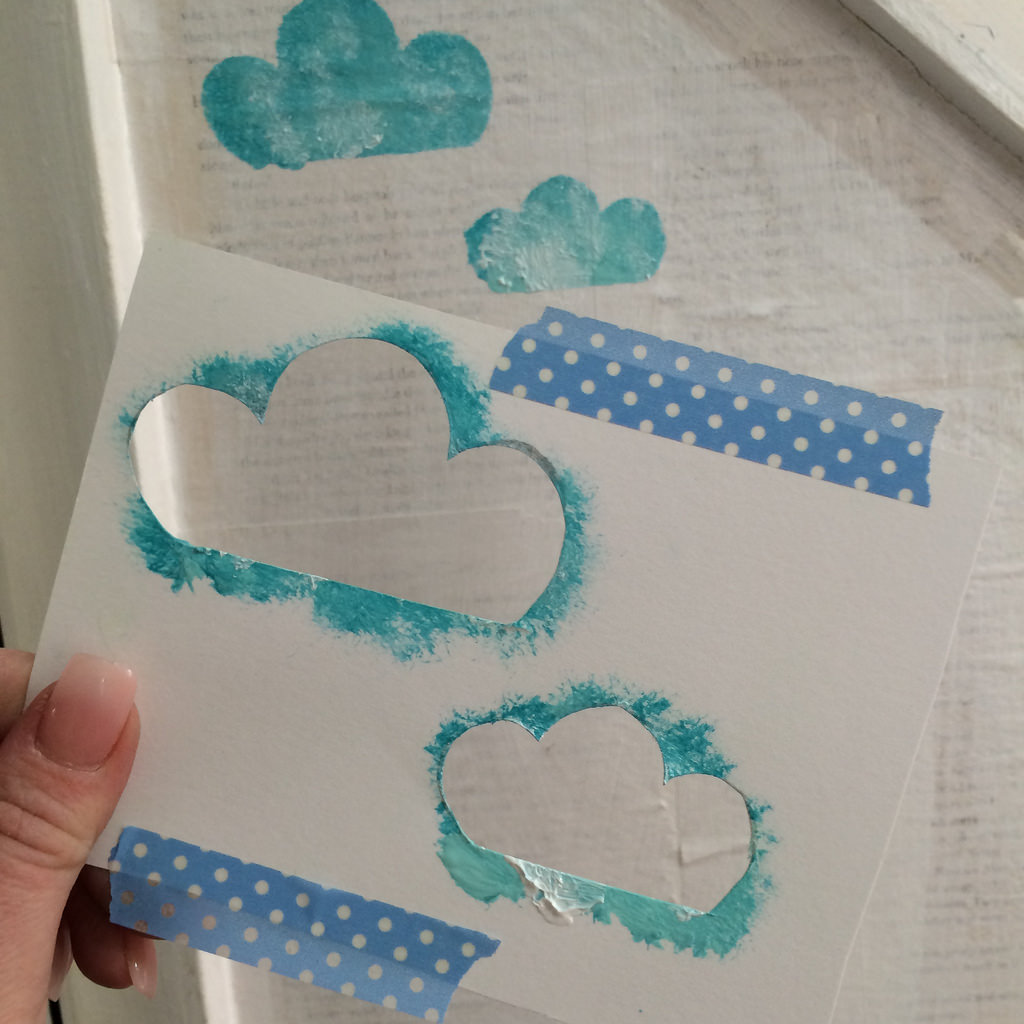 And there you have it. Your first set of clouds. Now continue until you are happy.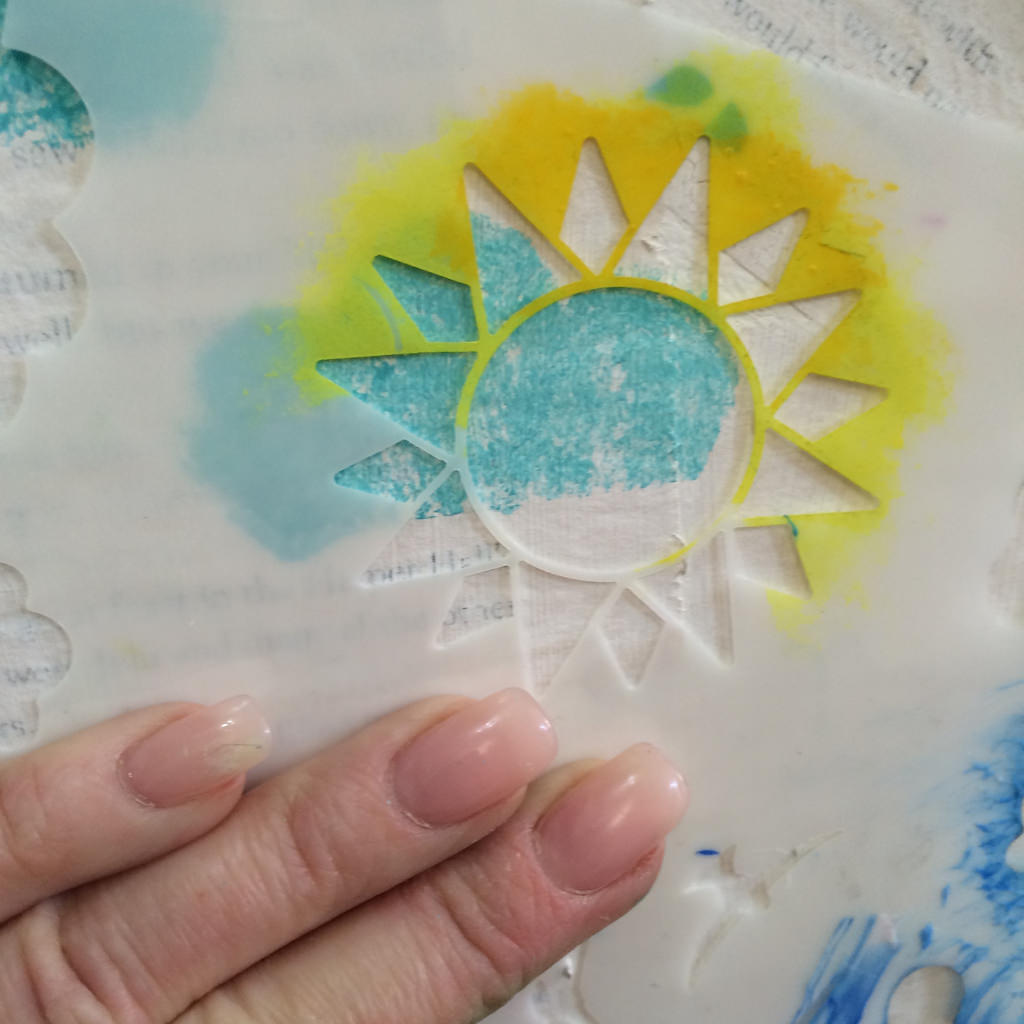 I decided to add a few rays of sunshine using this stencil here.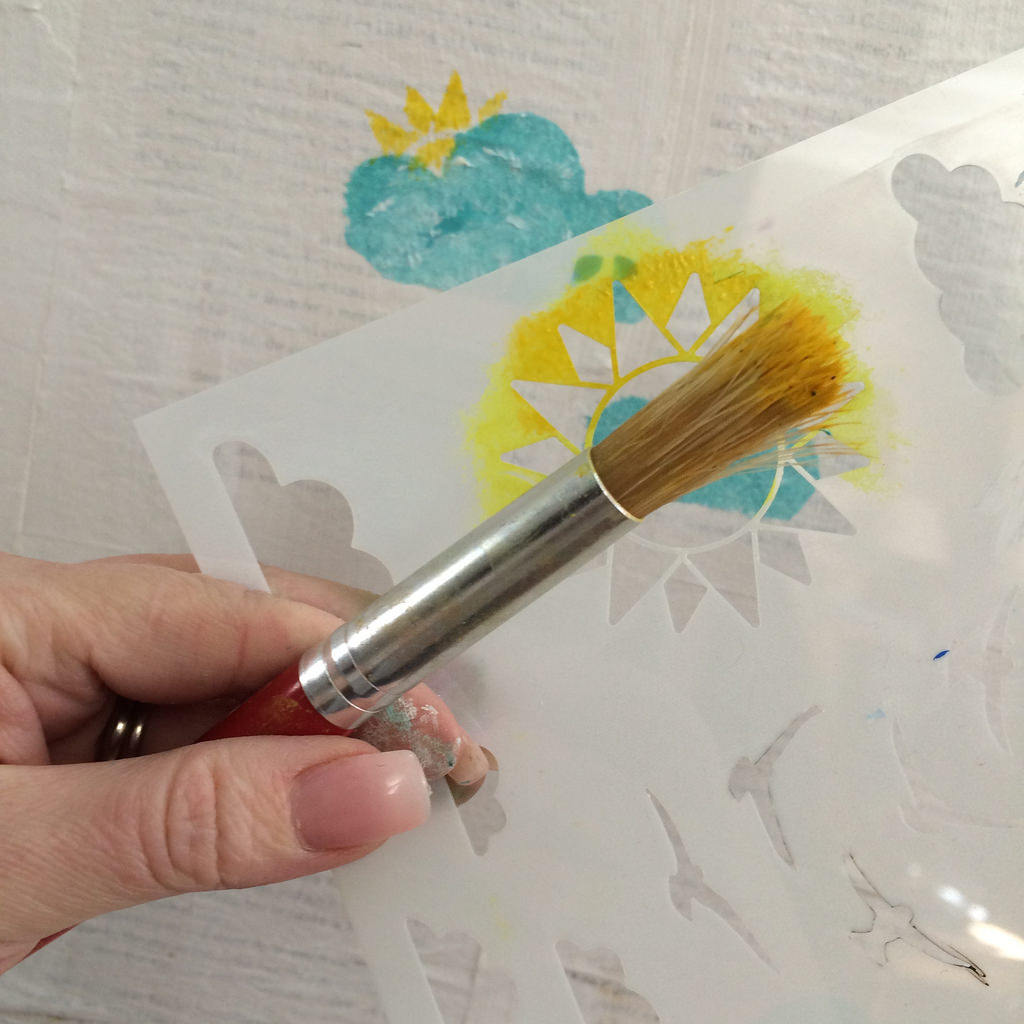 Not on every cloud, just a few here and there.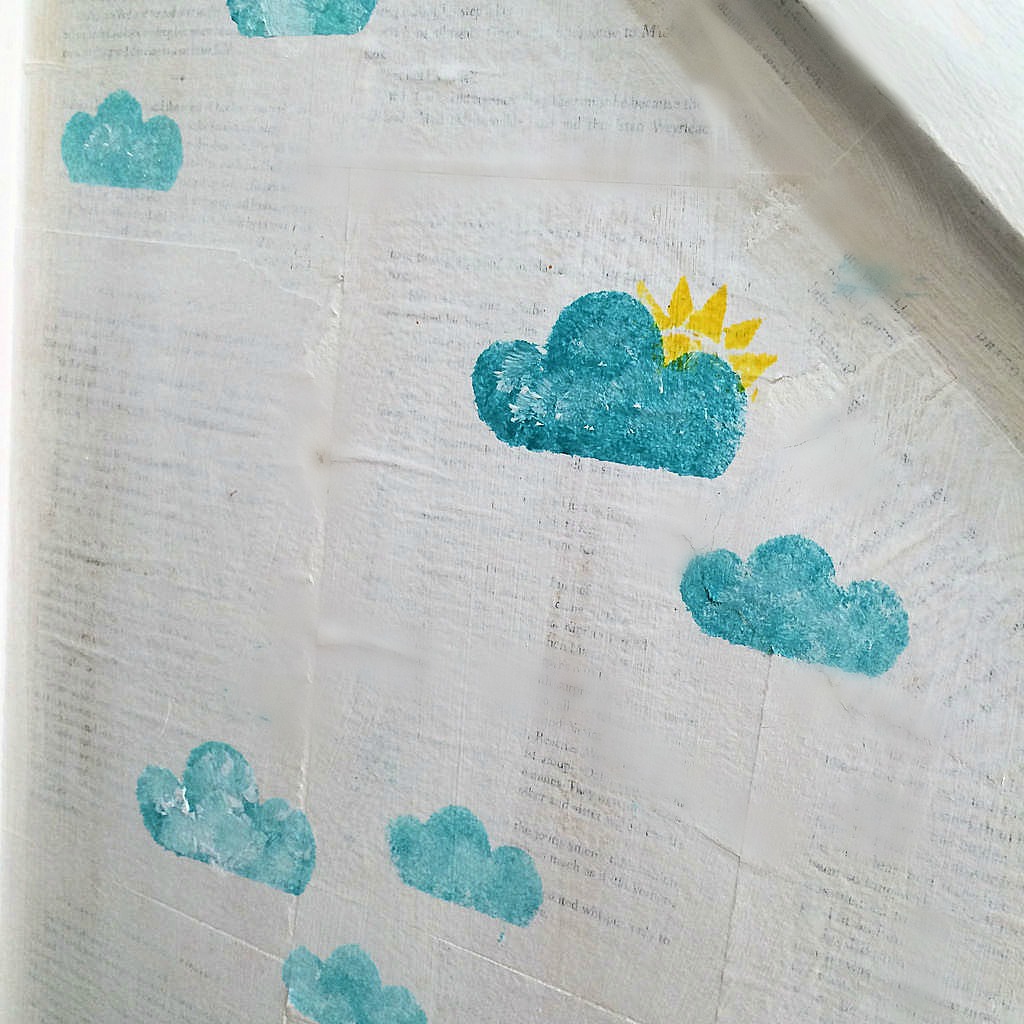 It didn't take very long at all and my wall was soon finished.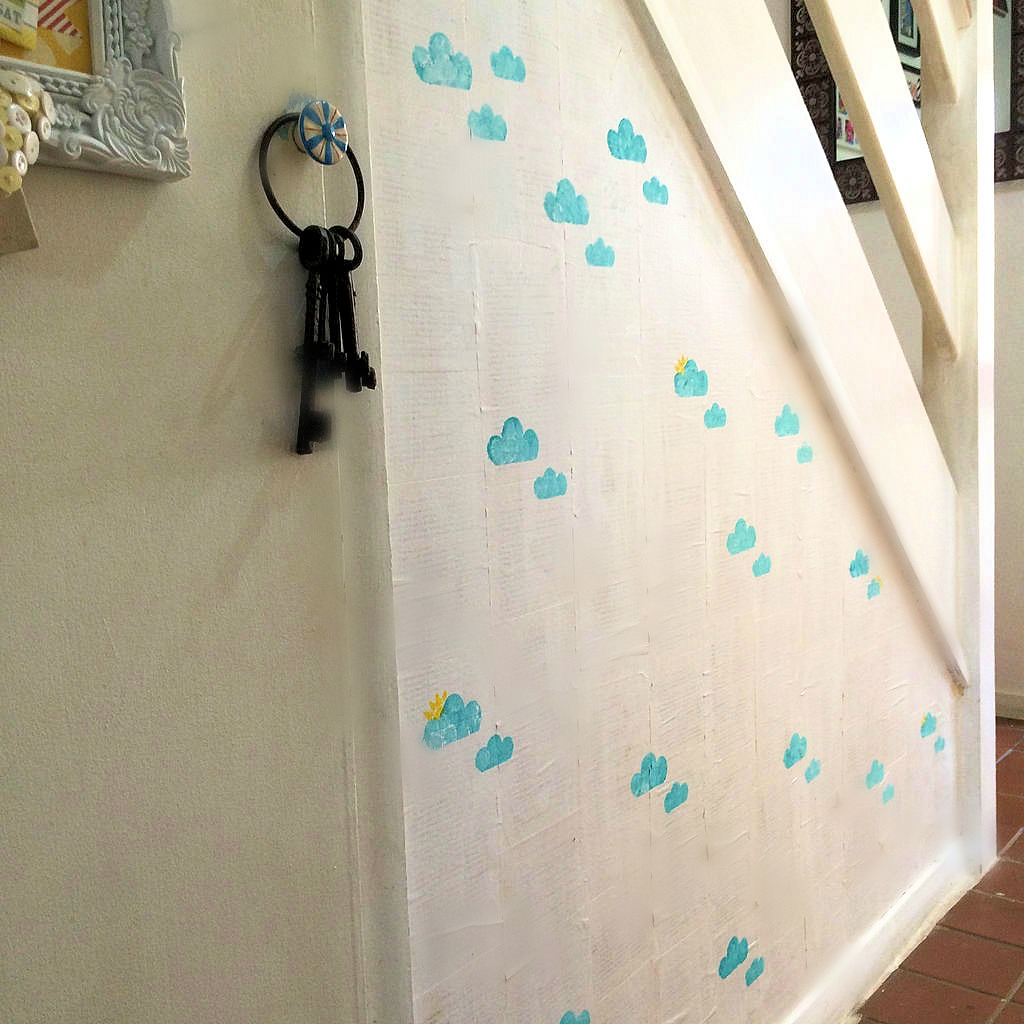 I'm so happy with my new cloudy wall. It's really brightened up what was a rather boring wall.
Have fun painting your clouds. It's such a quick and easy way to decorate and very cheap too.