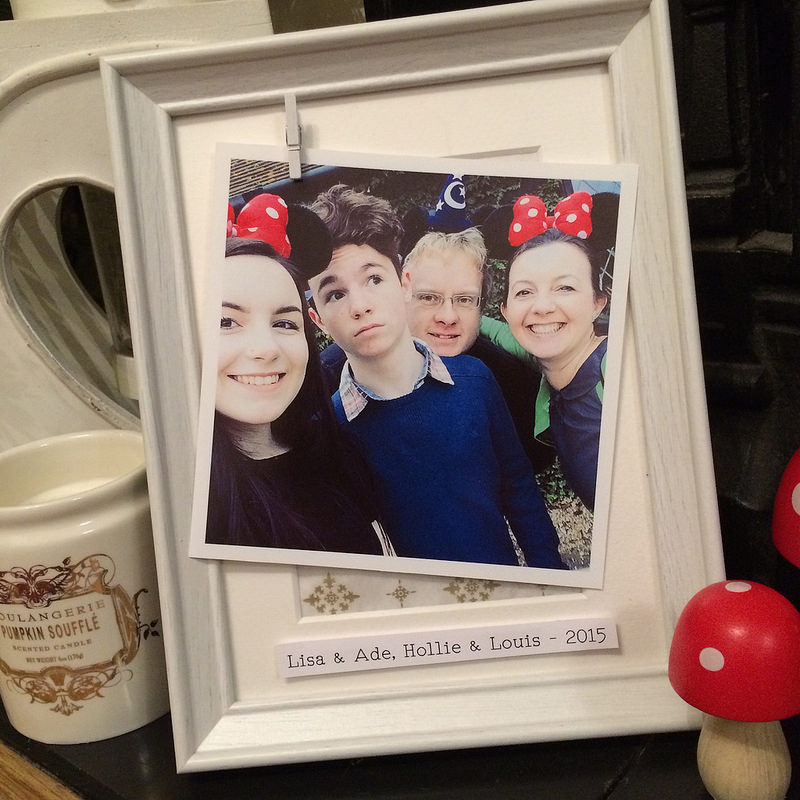 I don't know about you, but every year at Christmas parents and grandparents always ask us for an updated family photo. Every year we print one off and frame and give as part of a their gift. This year I've struggled with this request as
1. We haven't been away this year, so no nice holiday photos
and 2. We take so many photos on our phones these days and the majority (having teens now) tend to be selfies.
I did think, that I was just going to have to print off a photo from the kids first day back to school in September, then I had a better idea.  It's all about the selfies these days. My kids take loads of silly ones together, so I decided to embrace the selfie and just go with it.
We took one when we were at a friend's wedding a few weeks ago. I decided that we would use this one. I always take square photos on my phone though so had to be creative when it came to the framing.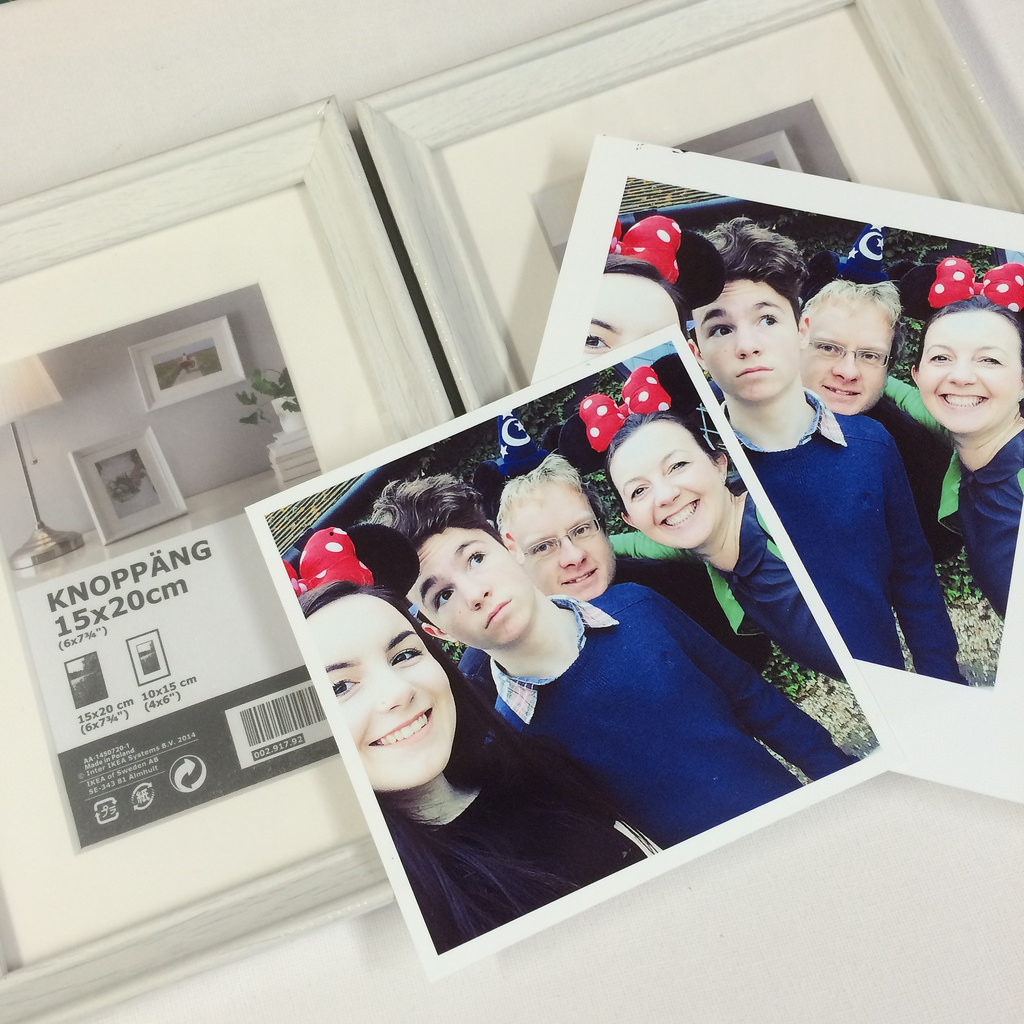 I bought a couple of frames from Ikea, nothing fancy and printed my square photos off with a thick white border.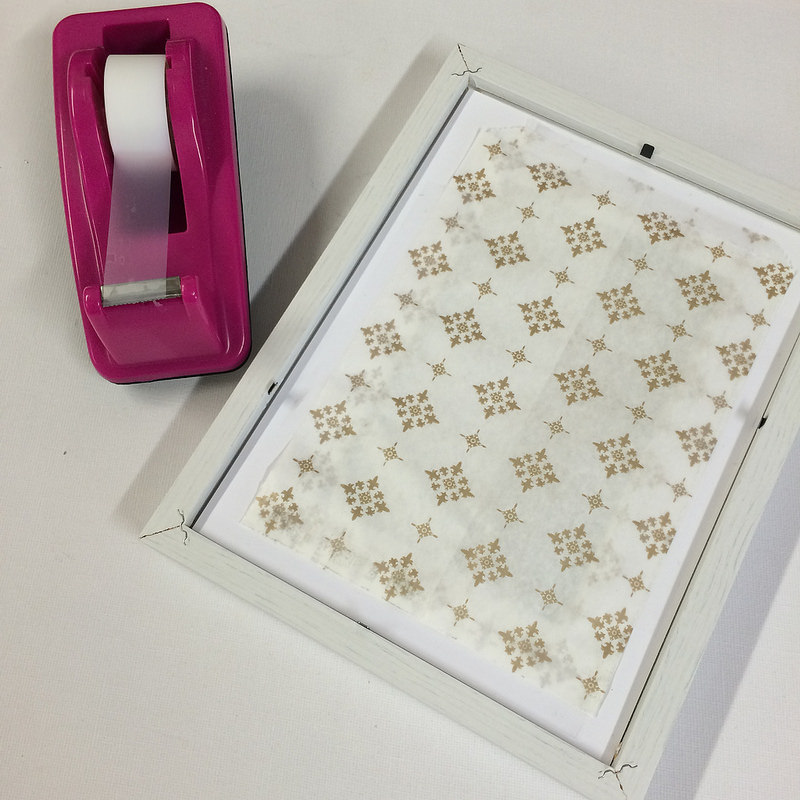 I took the paper treat bag from the December Kit and took the back of the frame off and stuck the bag inside.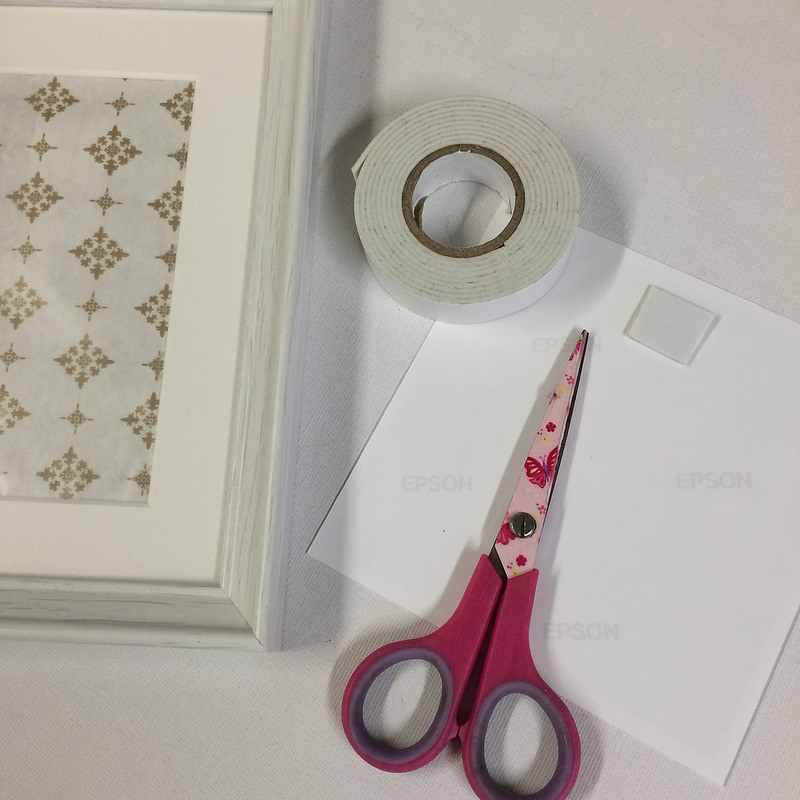 The frame was put back together again. I stuck some 3D foam tape to the back of the photo at the top.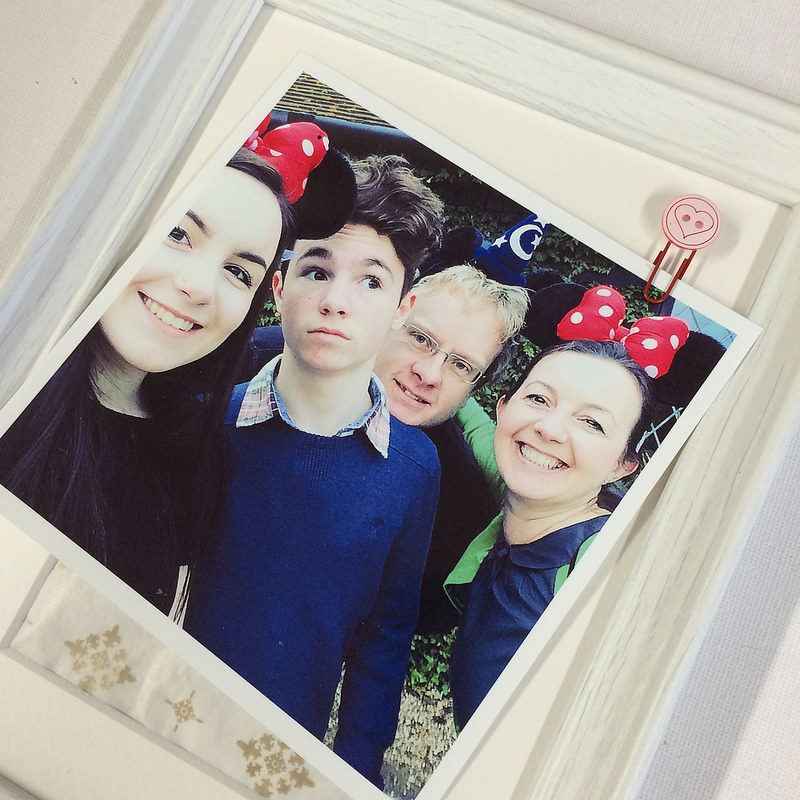 Then I stuck the photo to the outside of the glass on the frame at an angle. I also added one of the paper clips from the kit. I printed off our names and the year and also stuck this on with some of the same foam tape.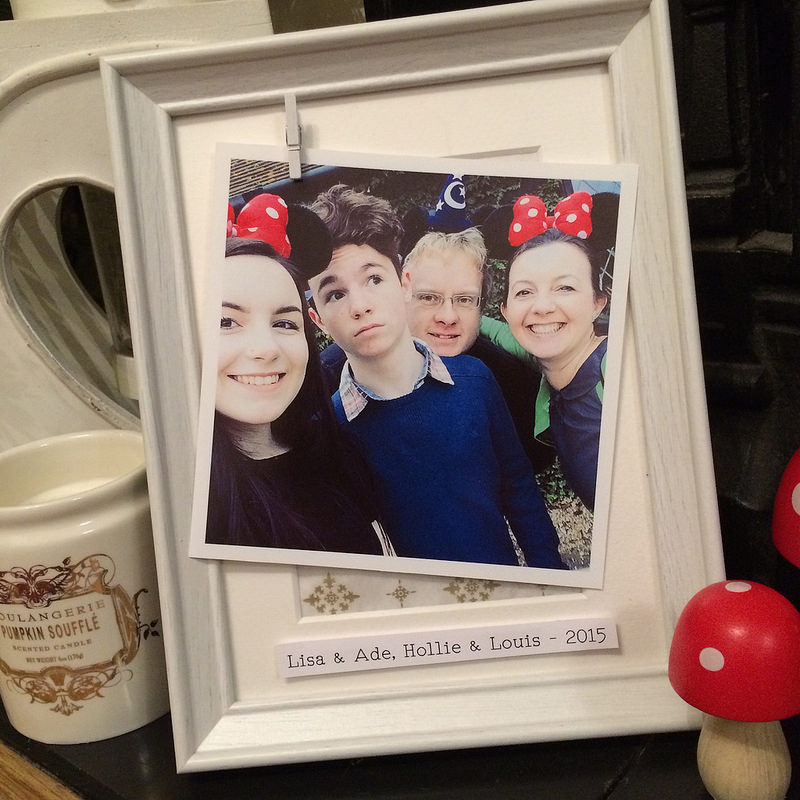 I made another and added a mini wooden peg.
I really like how these frames have turned out. A little more arty than your usual framed photo. It's nice to so something a little different sometimes and I really think this photo captures the 4 of us so well. I hope our parents will be pleased.