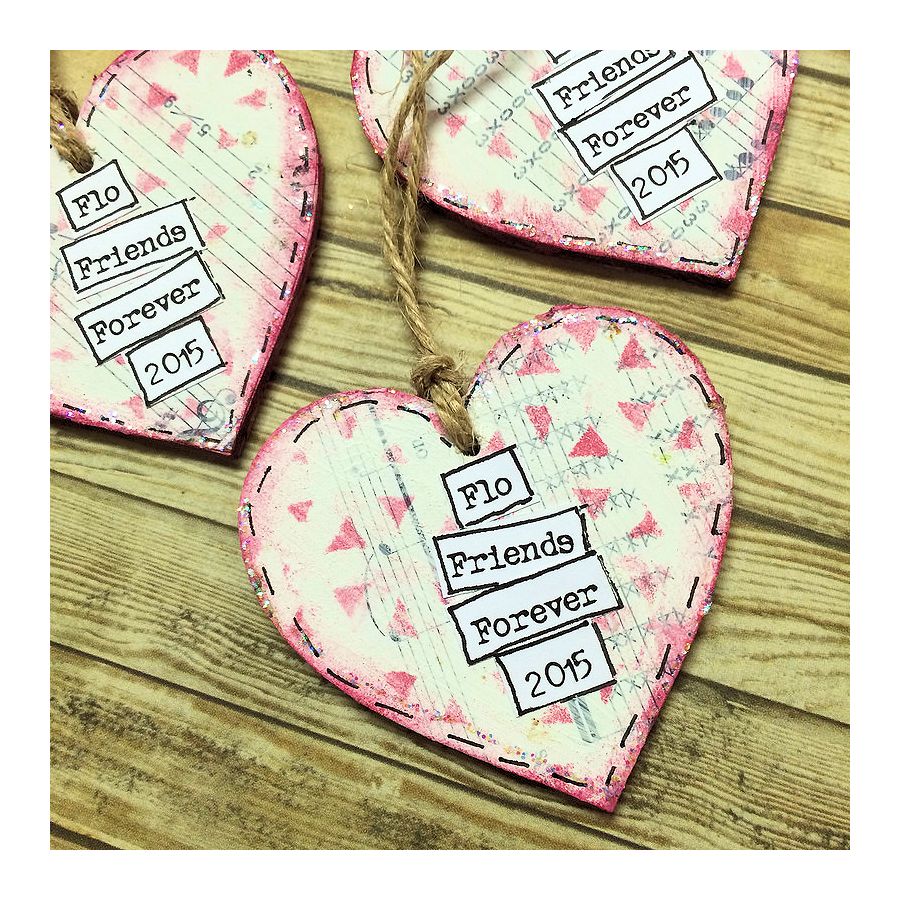 If you have received a December Kit, you will have received the sweet wooden heart. Not only do these make lovely wooden tree deccies, but they can be hung around the home any time of year. It doesn't have to be a tree decoration.
I'm sharing with you how I've decorated mine today. I've made mine for a close group of girlfriends. These are my Florida friends.
I started off by taking the music paper from the kit and drawing around the heart twice, so I could cover the front and the back.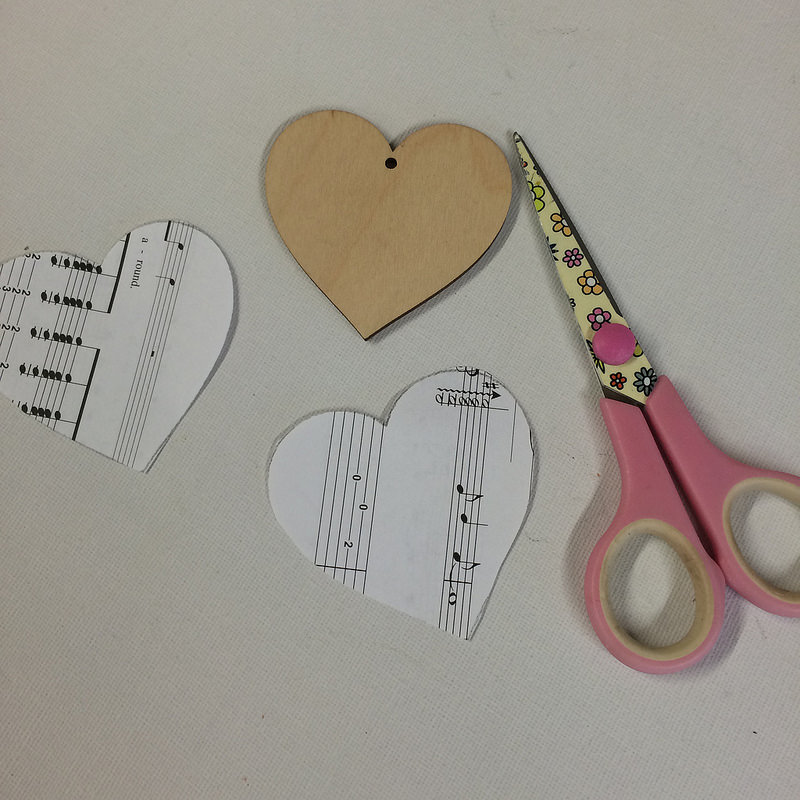 They then get cut out.
Don't worry too much about perfect cutting out, stick the side down with any pencil marks showing and any excess paper simply gets trimmed off.
And the sides can then be sanded down for a smooth finish. I just use a regular nail file.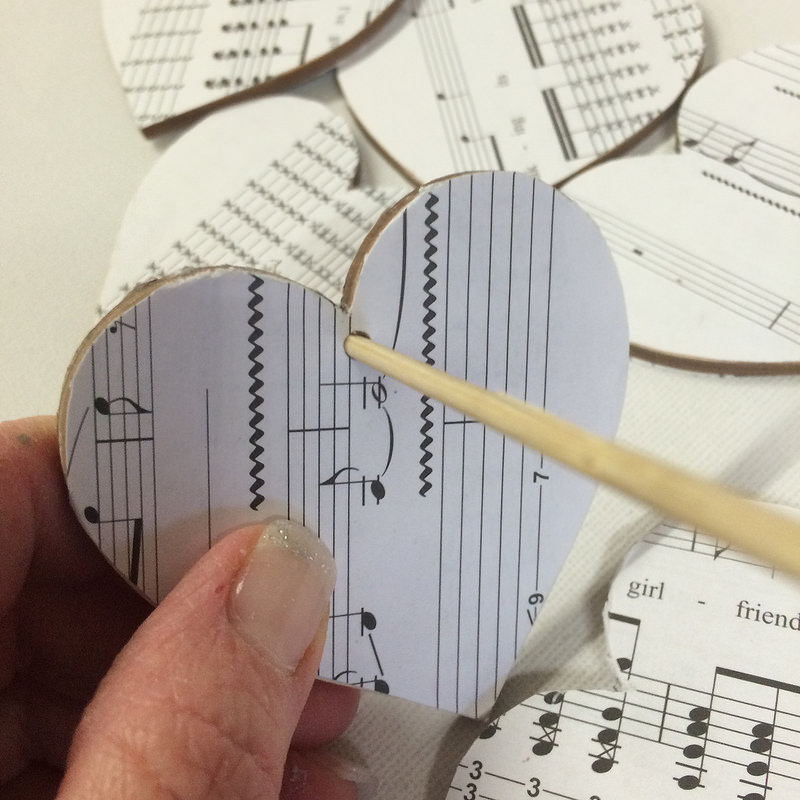 I pierce the hole with a wooden skewer.
Then paint over both sides with some gesso.
Using a stencil  and an ink I create a pattern over my heart.
And then I inked the edges of my heart too.
It's a little bit messy this project!!
The string from the kit gets threaded through.
We call ourselves 'Flo Friends', so I printed this out so I could cut it into strips to stick on the hearts.
I doodled around the edges.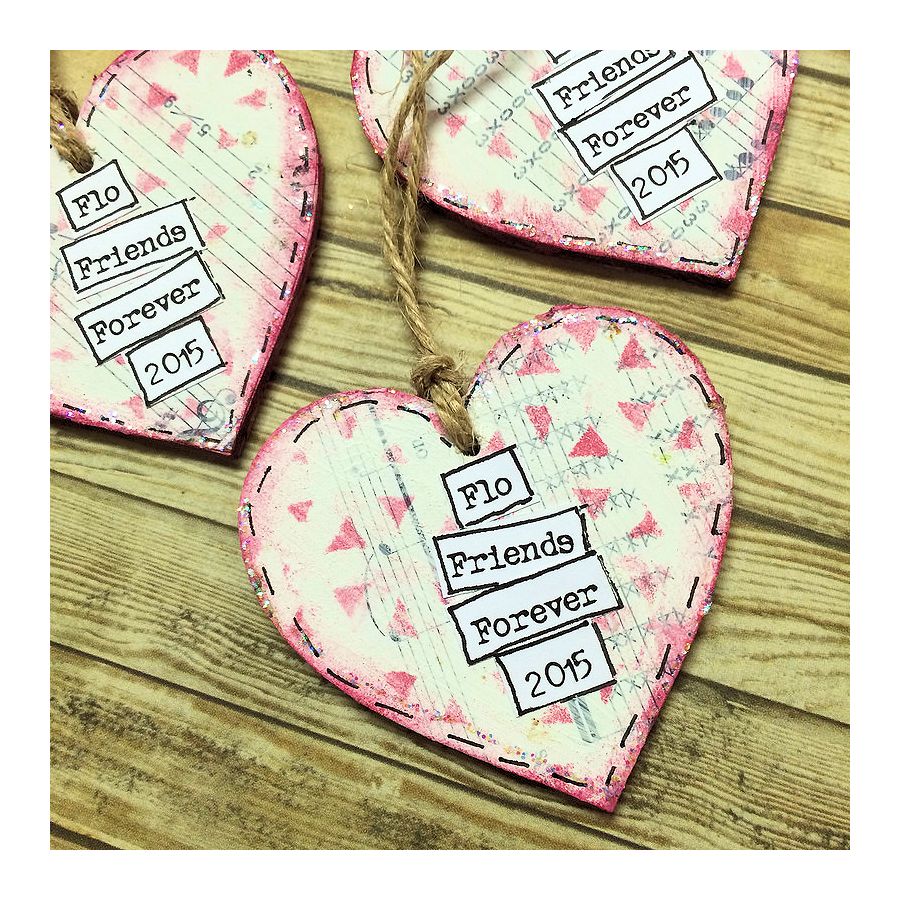 Then added some glitter at the end to finish.
You could also paint your's pretty colours. You don't have to add wording. It could hang from a door handle, kitchen cupboard or drawers. I love wooden hearts and have quite a few differently decorated types in my home.
I hope you love your's too.