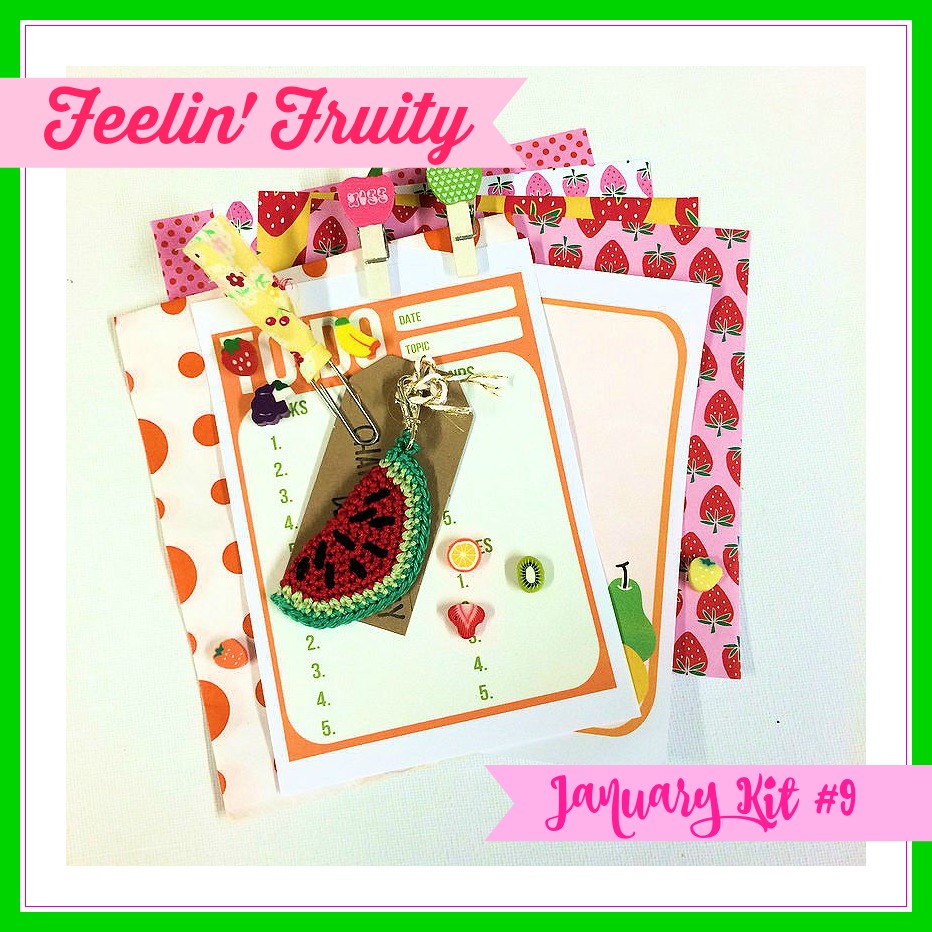 As it's the middle of the month, I thought I would treat you to a little peek of what's coming on the 1st of January.
As much as I love Christmas, come January, I'm ready to start tidying away all the decorations, cleaning and making everything fresh once again. I'm ready for a new start, a new beginning. For me this means healthier eating once again, reorgnising & reenergising.
I wanted this kit to reflect on this. I want it to feel fresh, fun and full of energy.
This kit 'Feelin' Fruity' is FUN FUN FUN!!!!!!!
Lots of exclusive goodies coming this month. Lots of funky things for you to use and also a cool mini DIY Kit and a special mystry gift just for you ….. This month's happy mail is bright, zesty & full of happy colours and will make you smile and feel happy.
You can now read more about this kit or subscribe to this kit here to receive at a discounted price. One off kits go one sale on January 1st at 7.30am.