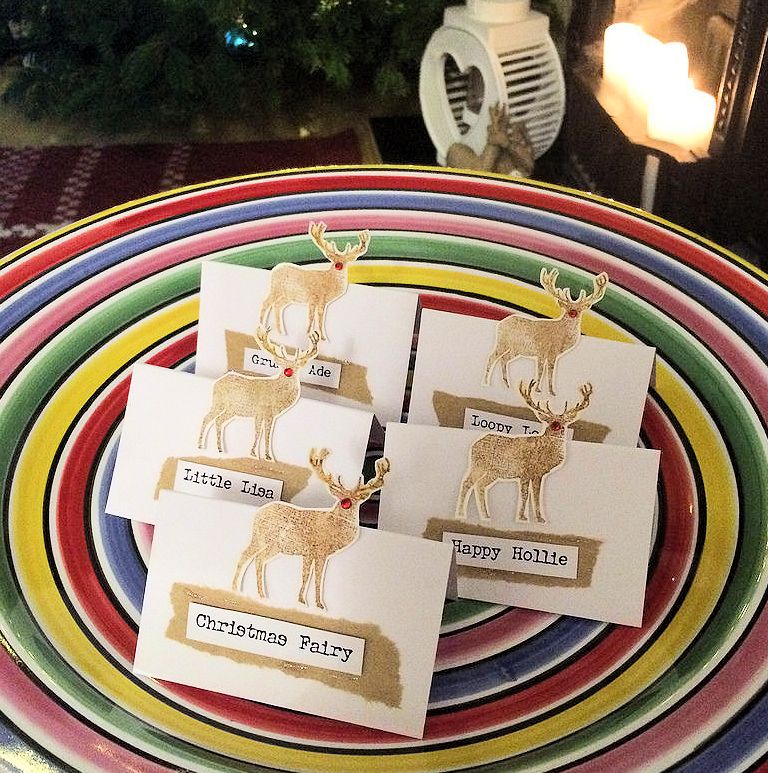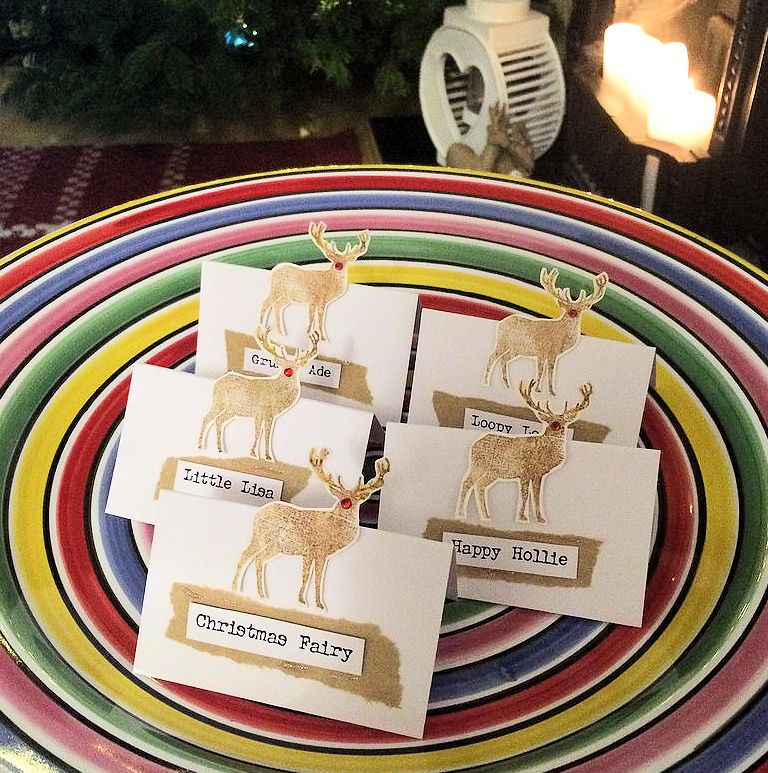 I like to make pretty placecards for our Christmas dinner table. I like the little extra homemade touches. This year I'm using the sweet reindeer stamp from the December Kit.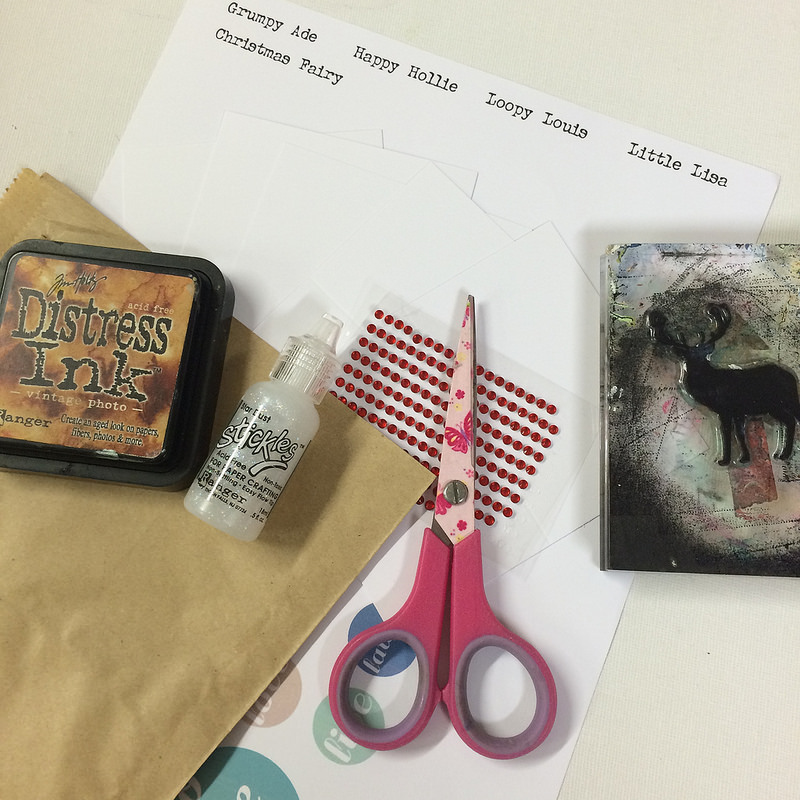 I've used plain white folded cards for the place cards, the reindeer stamp with brown ink, brown paper bag, red gems and I printed our names on to white card and glitter glue!!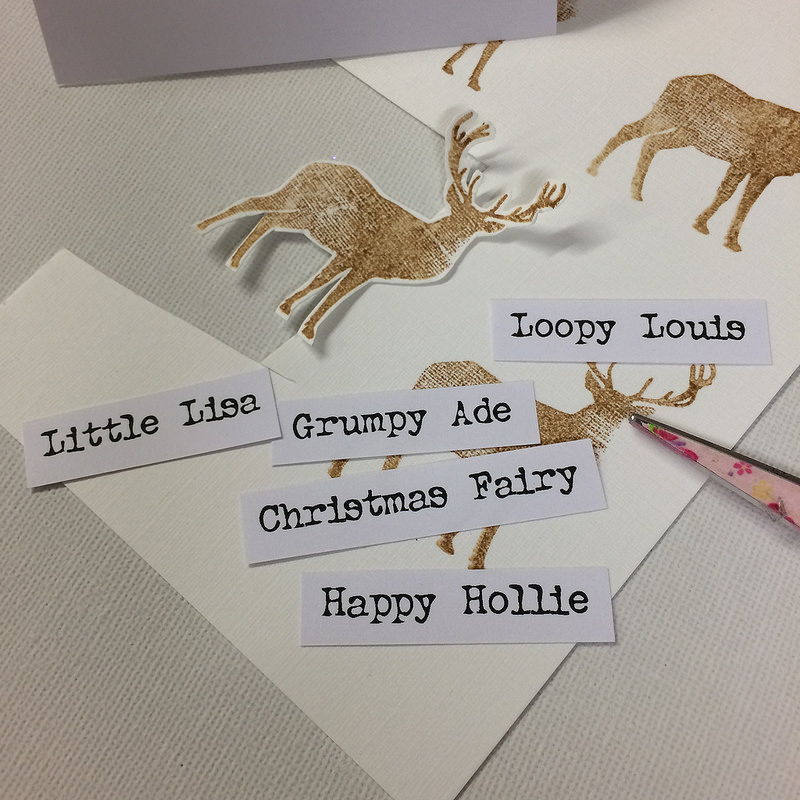 I stamped out some reindeer on to white card and cut them out and the names in to strips.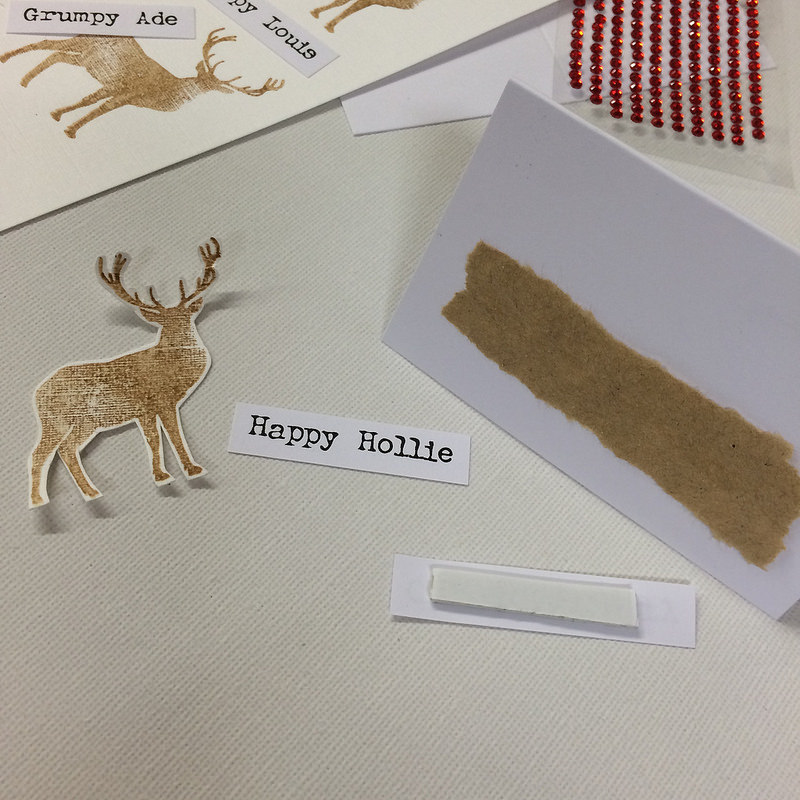 I've torn the brown paper bag in to strips and stuck on to the place cards. I've attached foam tape to the backs of the names.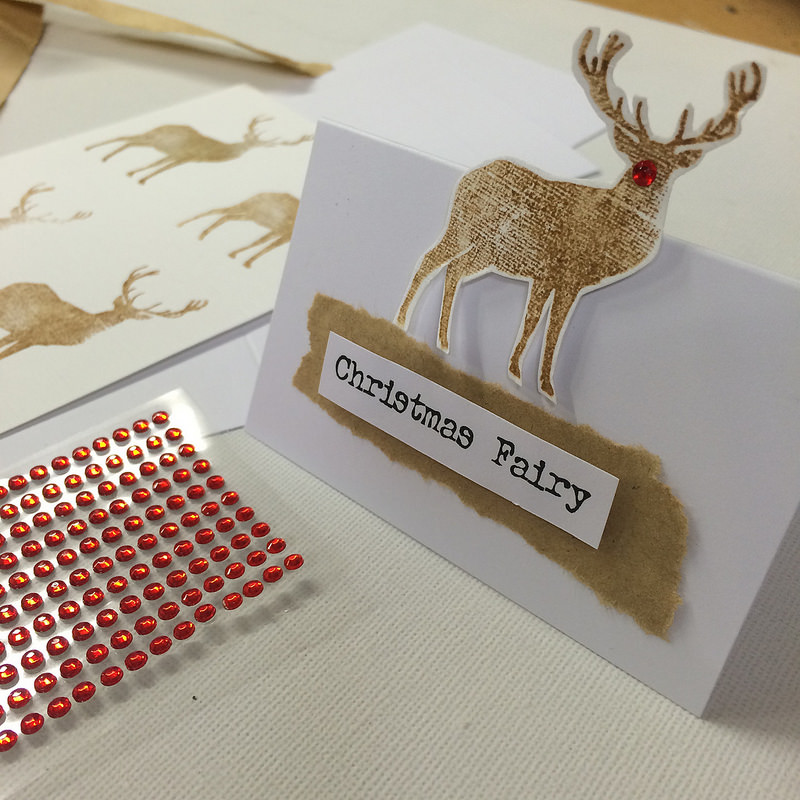 The reindeer are also stuck to the cards with the foam tape. The red gems get added for the little noses.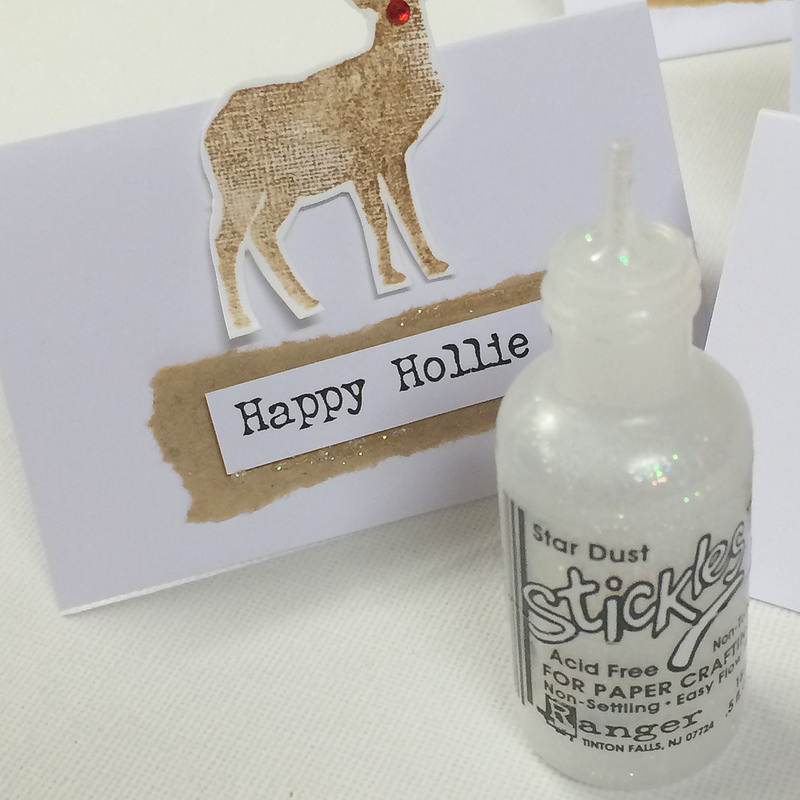 Time for some sparkle!!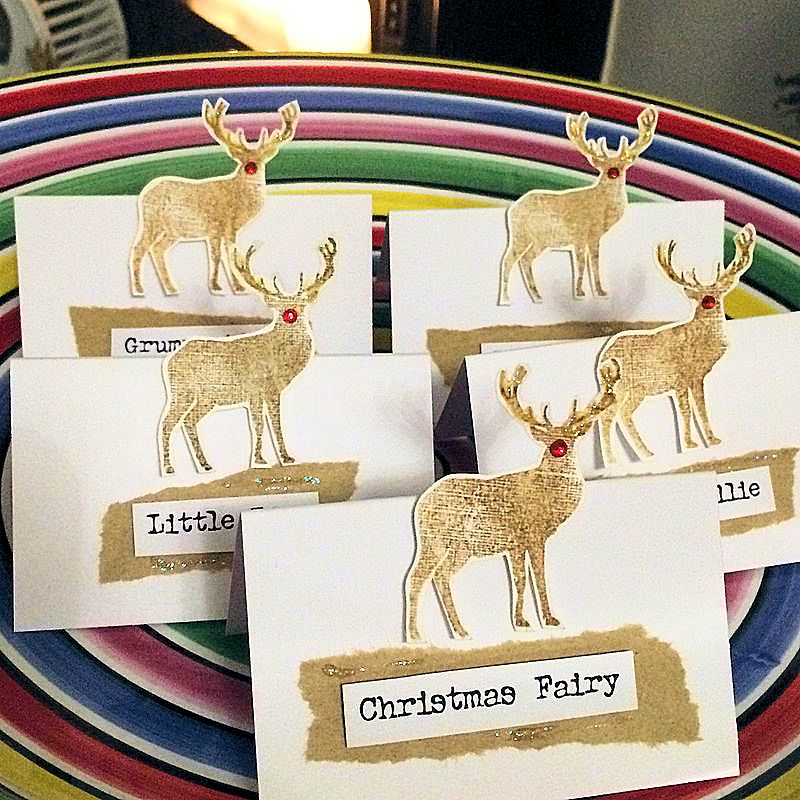 And now they are ready for Christmas day. Our table is going to look so festive.