Sending you some 'Winter Kisses' – December's Kit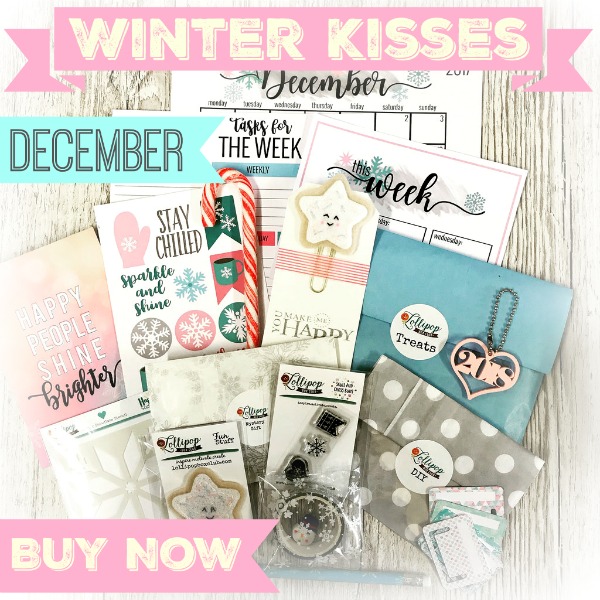 I've been so excited to share more of this Winter Kisses kit with you. It's warm, cozy and makes you want to snuggle up.
You can either subscribe here to receive your kit at a discounted price or the one off kits are now available here.
Here's a little glimpse of what you will receive.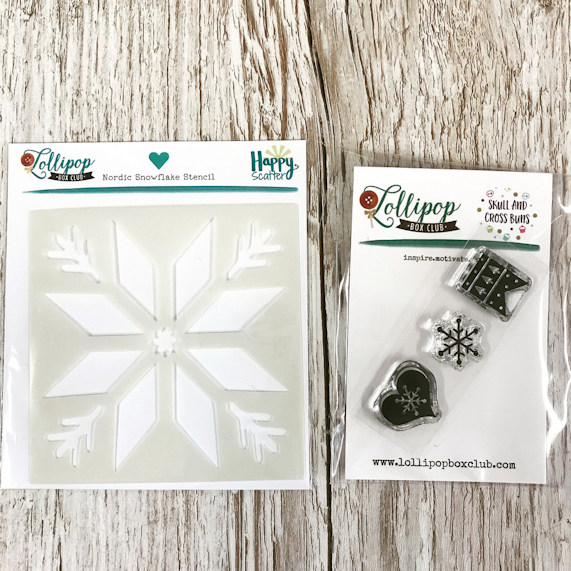 Exclusive stencil and stamp set.
The stencil designed by Happy Scatter and the stamp set from Skull and Cross Buns.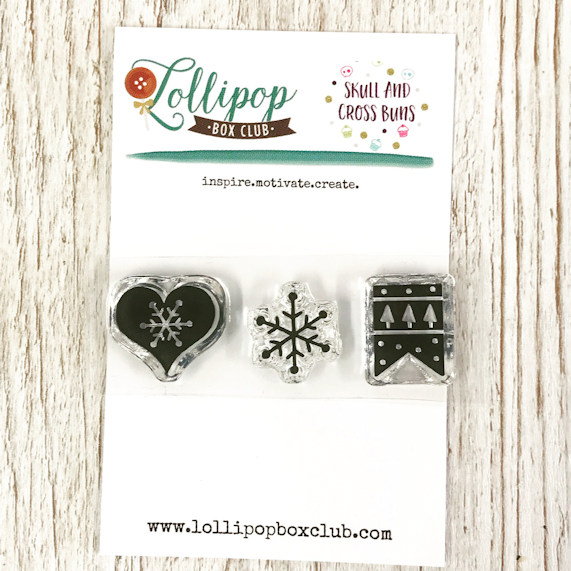 We are collaborating with My Pretty Week and Bramble Fox this month.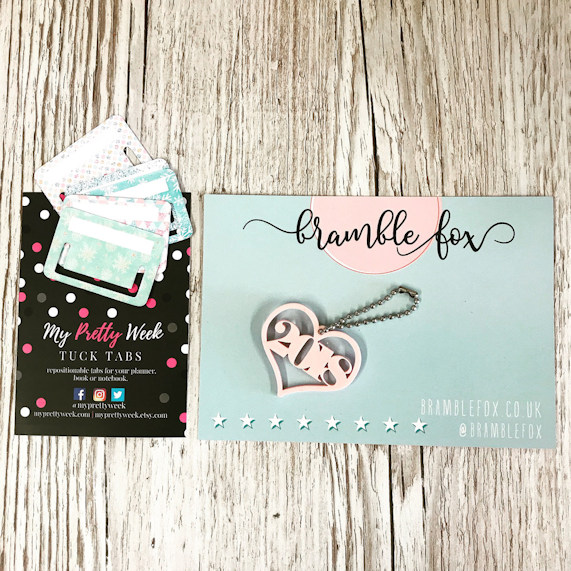 And you will also be receiving these beautiful felt hand sewn sugar cookies.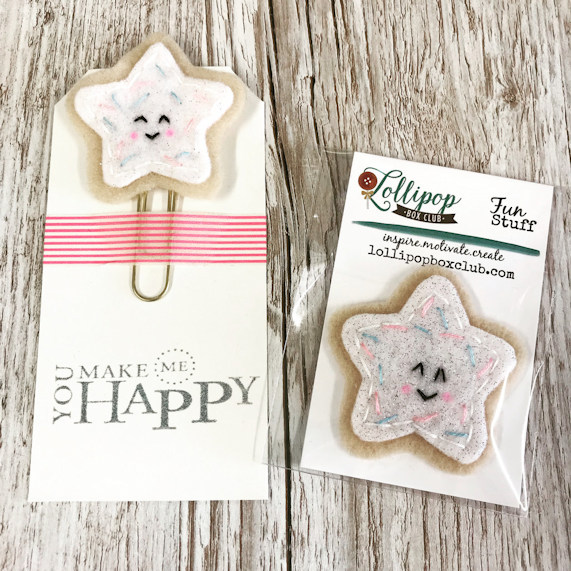 And here are this month's printables.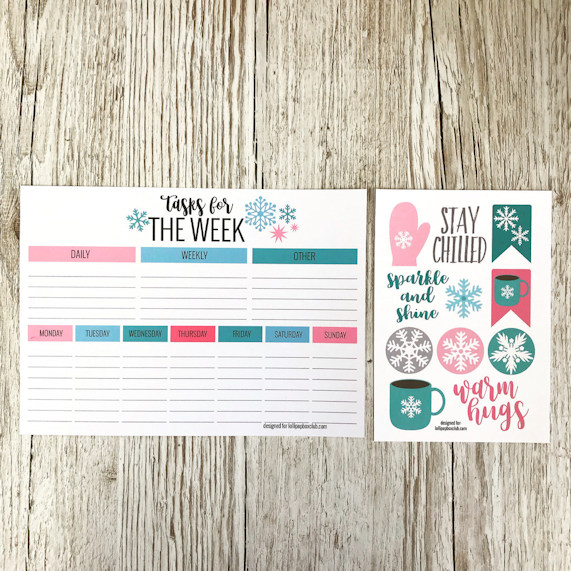 And the planner pages.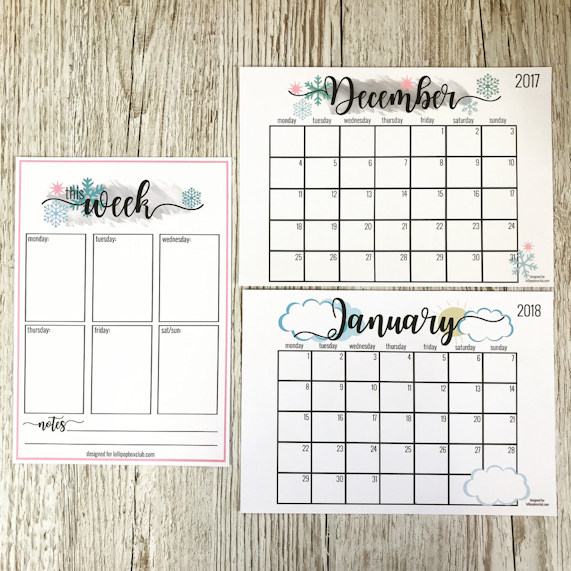 We also have exclusive stickers from Beautiful Planning, a mini notepad and pencil, washi, a DIY kit, a mystery gift, a treat bag full of goodies and a whole load more that I haven't mentioned, so you will receive lots of surprises.
Keep an eye out on the blog which will be full of ideas using this kit.
I'm so happy with this one. I hope you will be too.
All kits get shipped together after the middle of every month.