December Daily // 1st-3rd December – with video link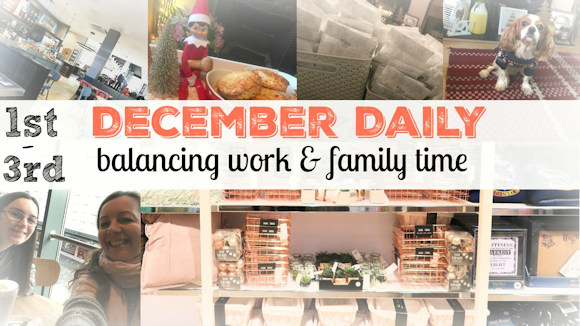 I've decided to give a December Daily ago.
For years I've attempted them in minibook form and failed. Si this year I thought I would try it in vlog form and see if I succeed.
Here is the link to the first video. The 1st-3rd December.
There's baking, shopping, some planning and trying to balance work and family time.
I hope you enjoy.