Happy People Shine Brighter – Creative Journaling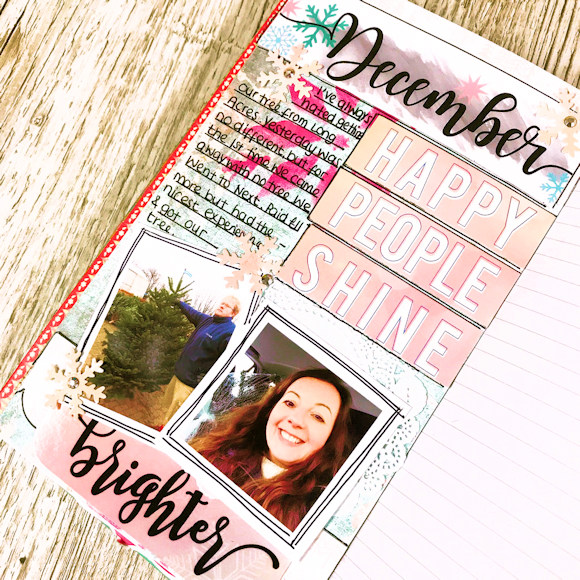 I love my creative journal so much.
I decided to journal our Christmas tree story. I really hate the garden centre that we always go to to get our tree. This was the 14th year. And it was the first year that we've come away without a tree. We used to pick one really quickly but it's become longer and longer to choose. The place is far too busy, they cram so much in the aisles that you just can't move and you have to wheel your tree all the way through the store. It's so badly organised.
For the first time, Ade my hubby said that he's had enough of the place too. I'm so relieved. I'd been in Next a few days before (our one has a garden centre) and spotted how beautiful their trees were. All presented on stands, not all layered squished up in piles on the ground, so you can see their shapes.
We decided to stop off and see what they had. I'm so pleased we did, We got one straight away and it's beautiful. It may have cost £11 more but it's fresh and even feels so different from the other place. Plus the staff member was so helpful and kind. It was a completely different experience. It's made us realise that buying a tree should be a happy occasion, not something I dread. So from this experience I'm taking something positive in that I never have to step foot in that other place again and from now on Christmas Tree shopping will be something we look forward to and not a chore that gets ticked off the list.
Here's how my page came together.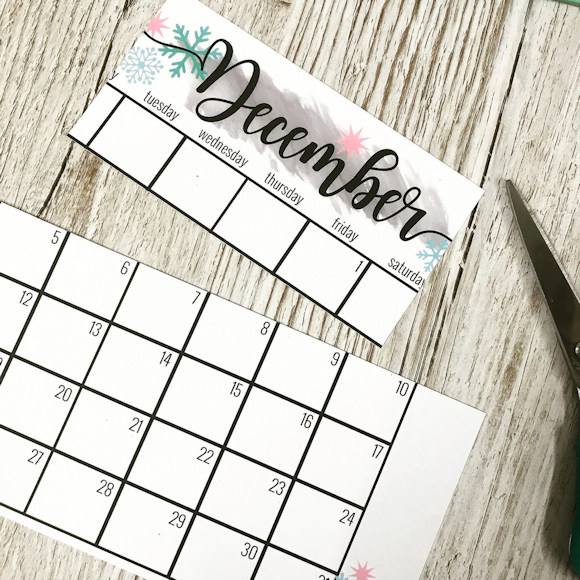 I took the December Calendar and trimmed off 'December'. These can also be downloaded here. So you can print yourself.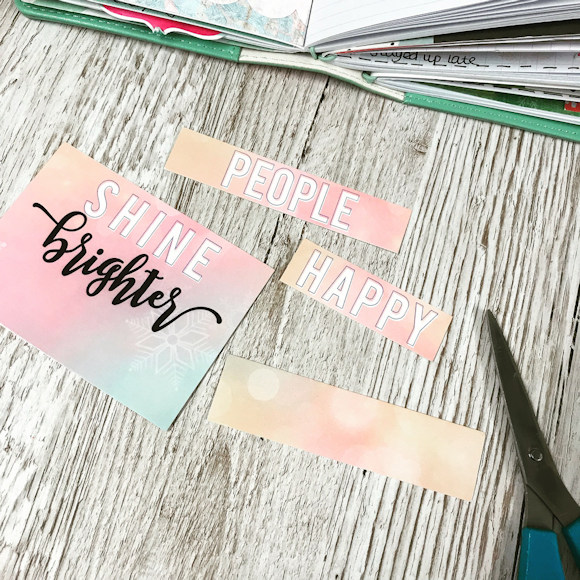 Never be afraid to cut up pieces that weren't designed to be cut up. I'm using this postcard here from the December kit.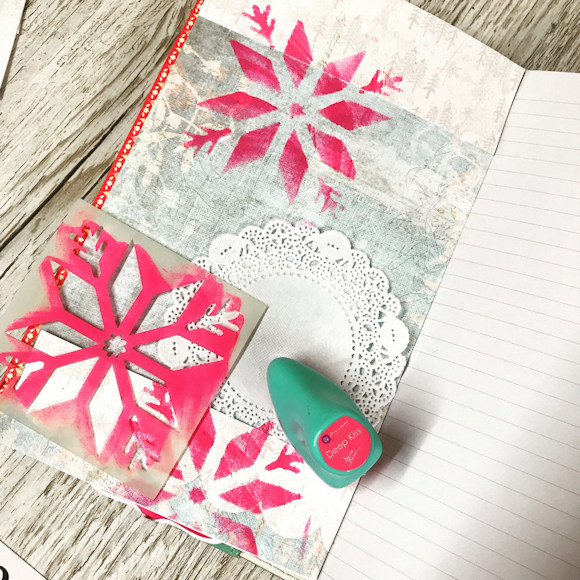 I've used the papers and a doilee from the kit and this stunning stencil too (which also comes in the December kit).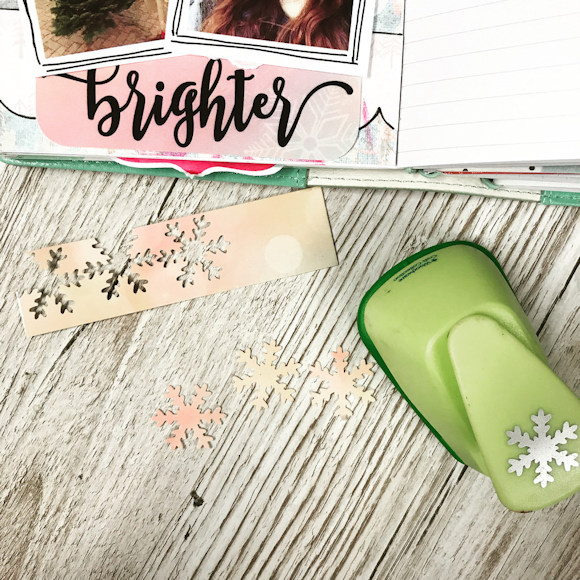 And because I really don't like wastage, I've used the bottom piece post the postcard with a snowflake punch.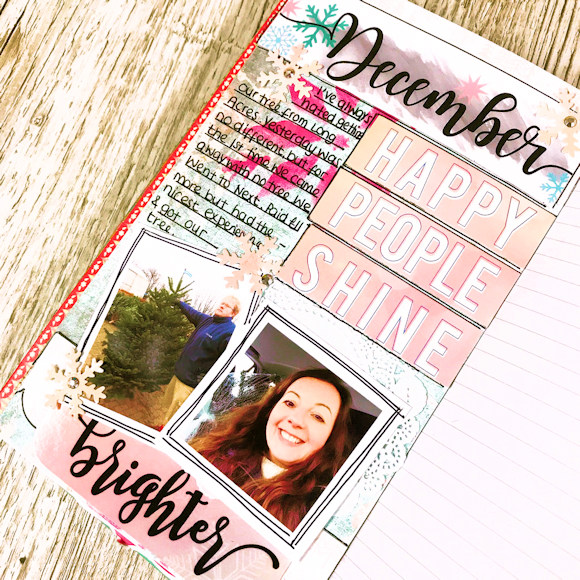 I'm so pleased with this page and I'm so pleased that we turned a negative into something good.
You can still buy a December kit here, kits are being sent next week.
Wishing you a bright shiny day xxx