Our September Kit 'Snapshots'….so much inspiration – Part 1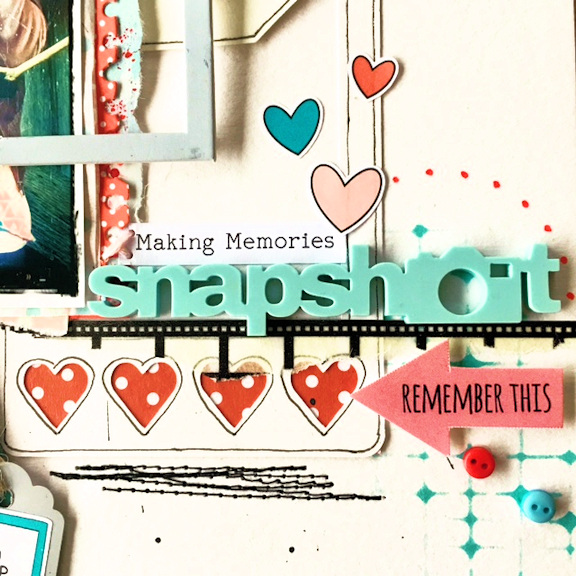 So today I have loads of inspiration for you.
This weekend we teamed up with Bramble Fox. I love Bramble Fox!! Those acrylic words!!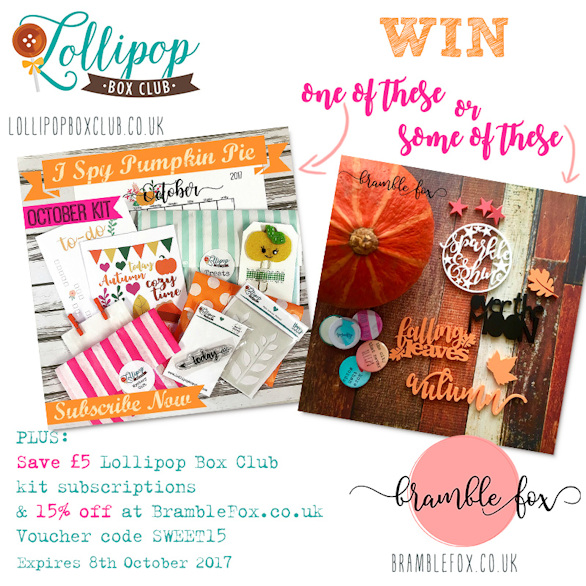 Although we have now ended the giveaway, the offer is still gong until the 8th October.
Use the code SWEET15 for 15% off at Bramble Fox or £5 off your first Lollipop Box Club  Subscription kit when you subscribe here.   
Now I want to share with you a few projects made with the September Lollipop Box Club kit focusing on the 'Snapshot' from Bramble Fox.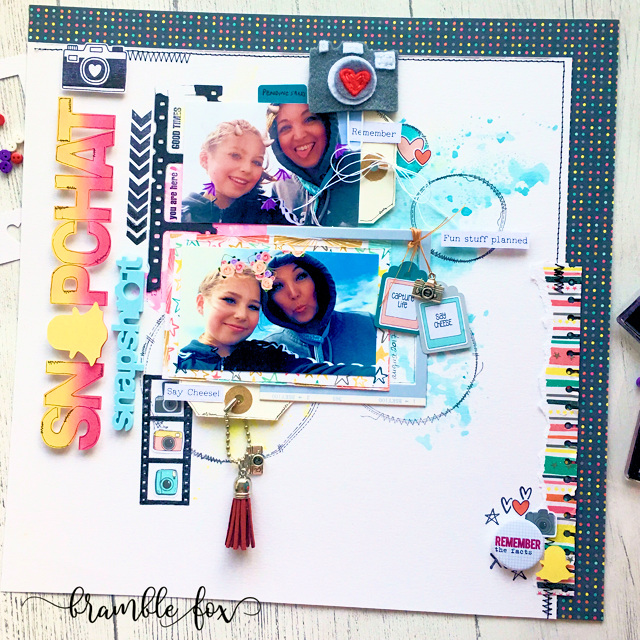 I'm starting with Morag, the owner of Bramble Fox….look at this!!  I love how the title work has been created over to the one side.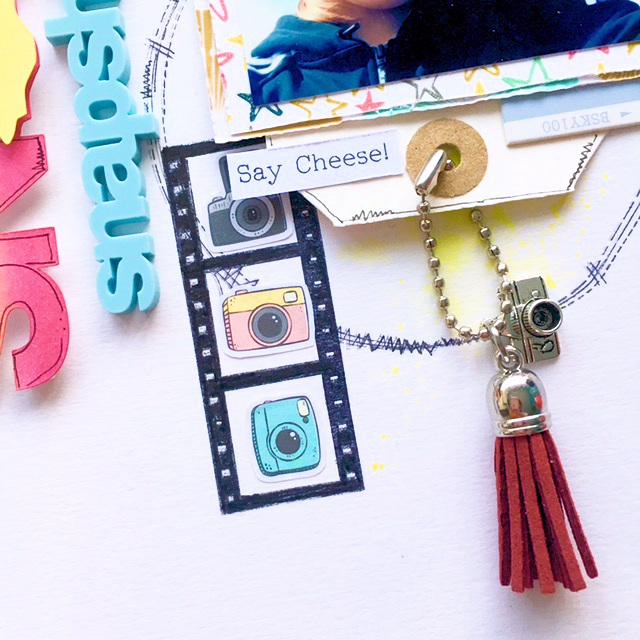 And that's such a great use of the film strip stamp and the kit stickers!! Even the planner charm has been used.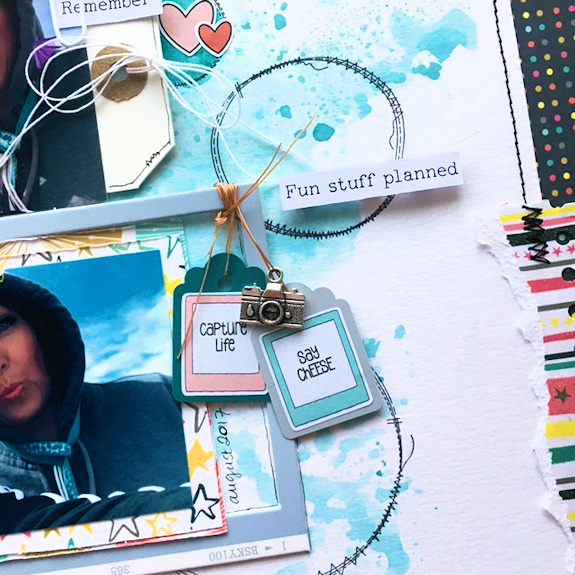 And if you look closely the smaller details are stunning too. I never realised that the kit stickers fit inside the little tags in the kit. Great idea to tie them to the frame too.
Tammy from the Bramble Fox Team them use her September kit inside her notebook. This is so beautiful!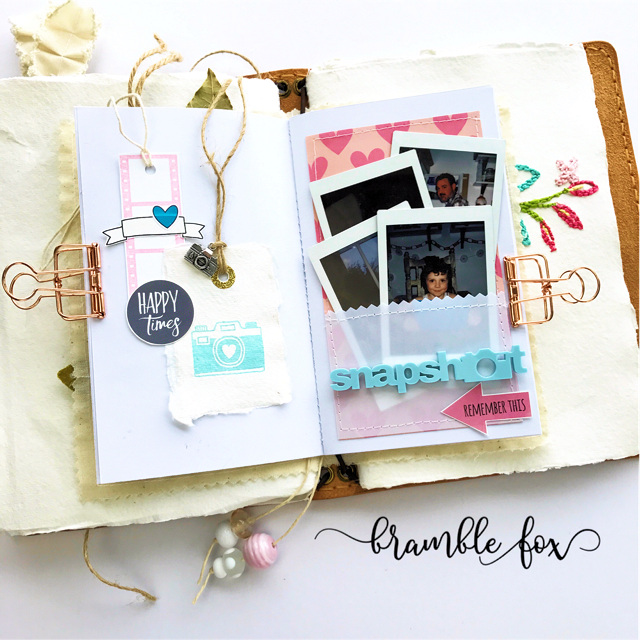 Pieces from the kit have been used to embellish the pages. The film strip stamp has been used here too in pink and cut out to use. And I adore that pocket! Amazing work.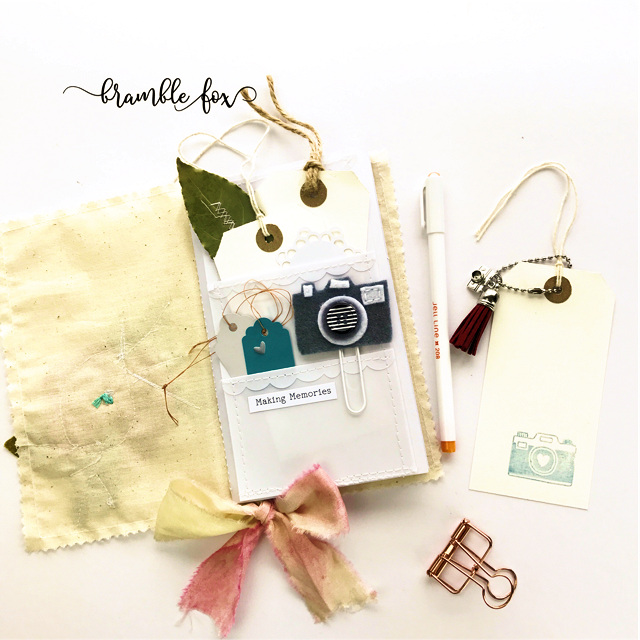 This really is such a beautiful pocket. I love that Tammy switched the red heart from the camera to a button of her own to help it suit her project better. And the fabric in the kit has been inked and tied in to a bow.
Next we have our own Vicki…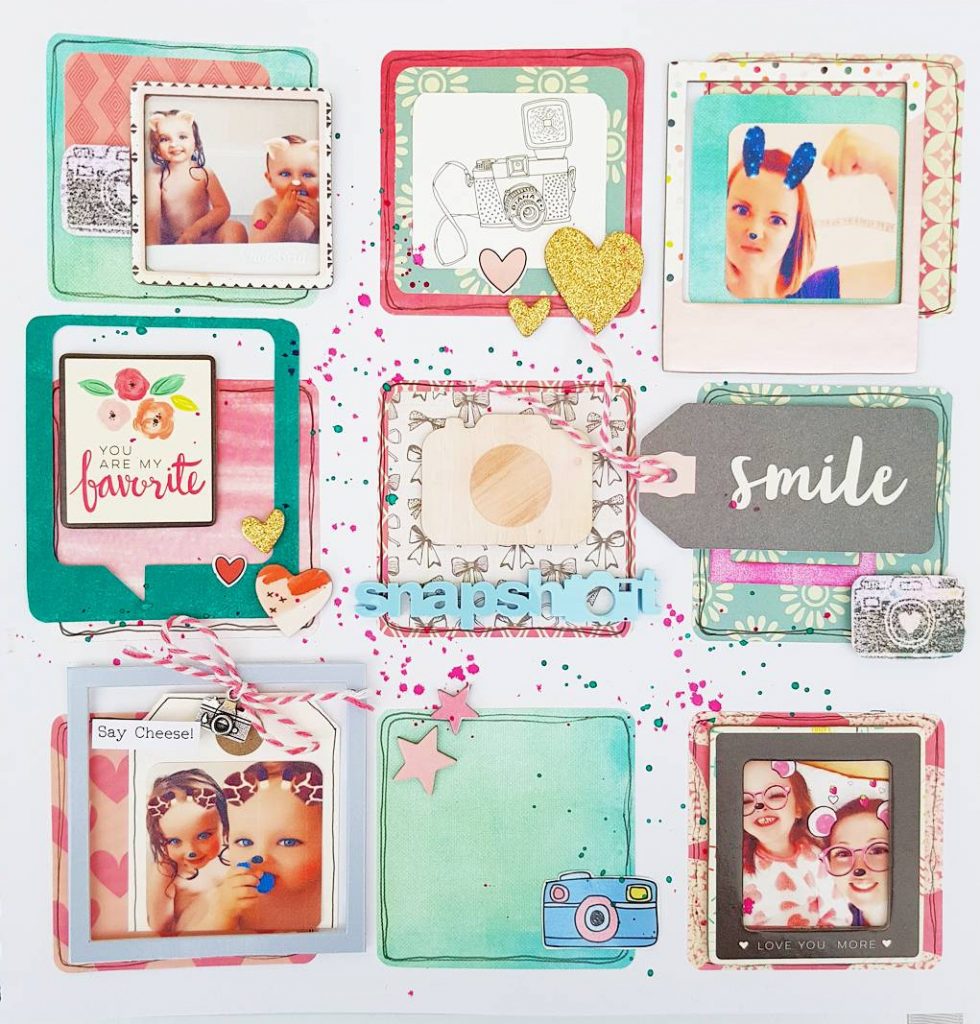 Vicki's project just makes me smile. How cute is this!!
I love that grid design! Just a great way to use up scraps if you have any. The 'snapshot' has been used across the centre square as a title for Vicki's page. and all those splashes of ink. It's such a happy page.
I hope you've enjoyed today's inspiration.
I have more projects for you coming from the Bramble Fox team tomorrow. Don't forget to visit the Bramble Fox site here if you haven't already. I know you will love it too x