Taking Inspiration From Sketches – Creative Challenge – with Video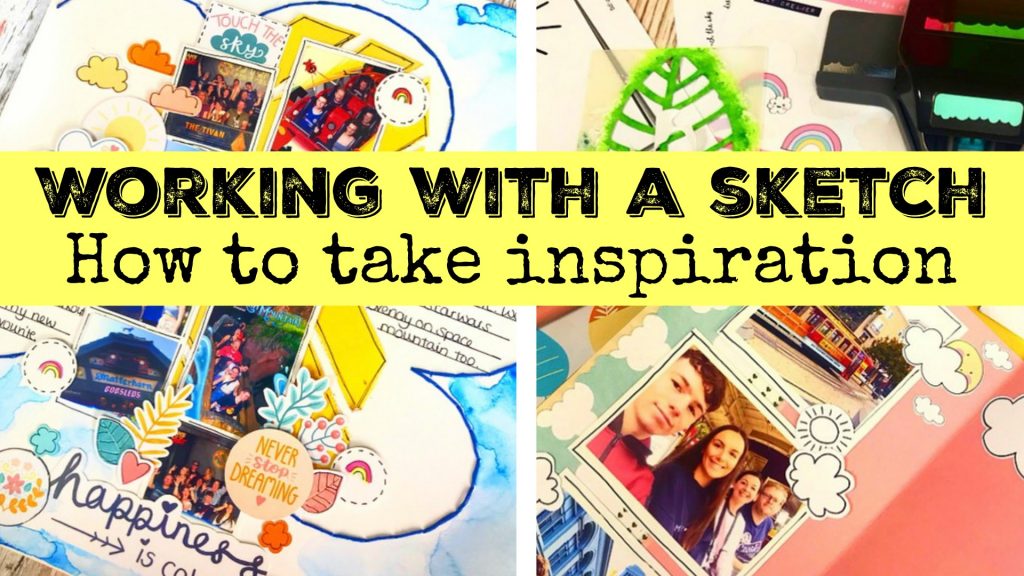 .
Hi!!  I have some fun inspiration to share with you today.
I love a sketch! It's such a fun starting point and a great way to find inspiration.
We are collaborating with Laura Rumble this month. If you don't know Laura, she's an amazing scrapbooker and also a huge fan of sketches. Laura has kindly created this sketch for us to use this month.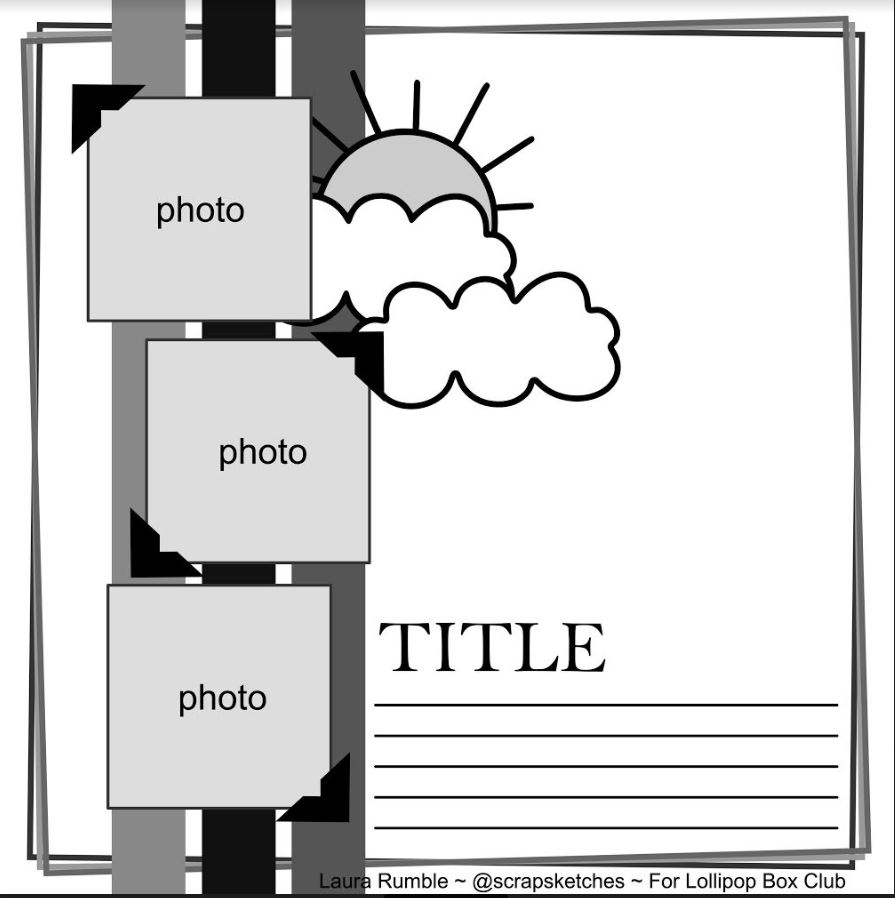 You can find all of Laura's social media platforms here.  This includes Laura's YouTube channel.
I have a new video showing how I've used this sketch which you can watch here.
I created 3 projects so you can see how versatile a sketch is.
I've used the new 'Day Dreamer' kit here for all 3.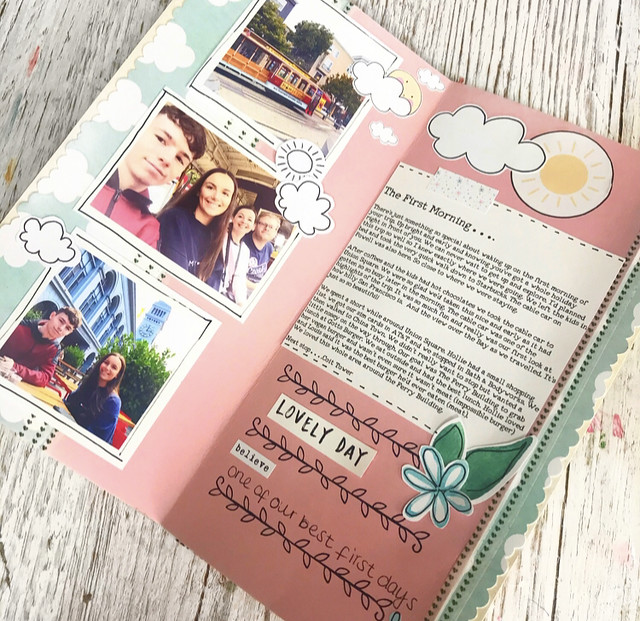 Here is my creative journal.
I've lined up my 3 photos to one side to make way for the journaling on the adjacent page.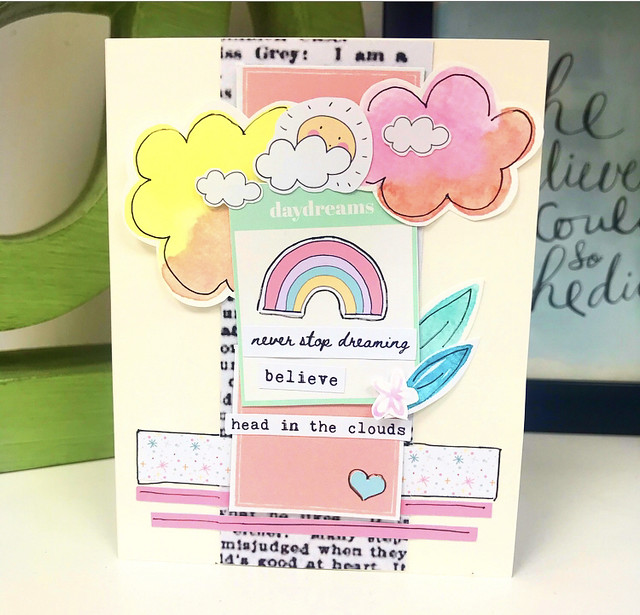 I also made a card using the sketch. Using papers and stickers from the kit. I used the block of 3 again.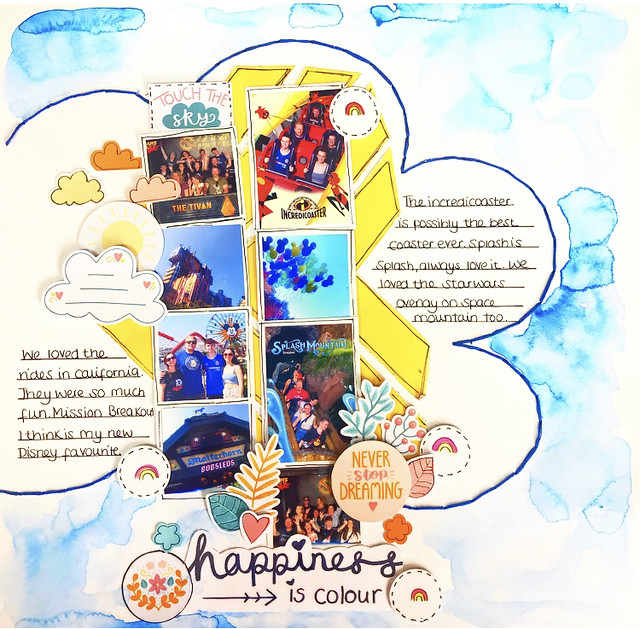 And in the video you will see how I created this 12×12 LO.
I saw the clouds on the sketch and decided to take a different approach and draw and then sew a cloud around my photos. The 3 photos on the sketch turned in to photo strips.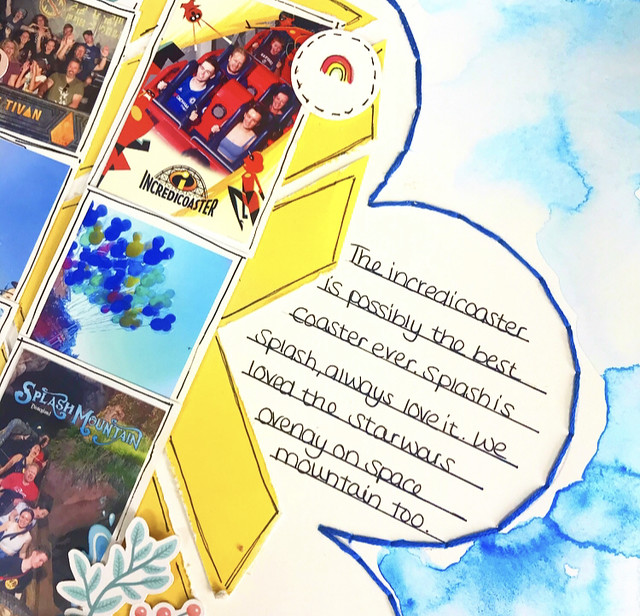 I'm so happy with how this turned out.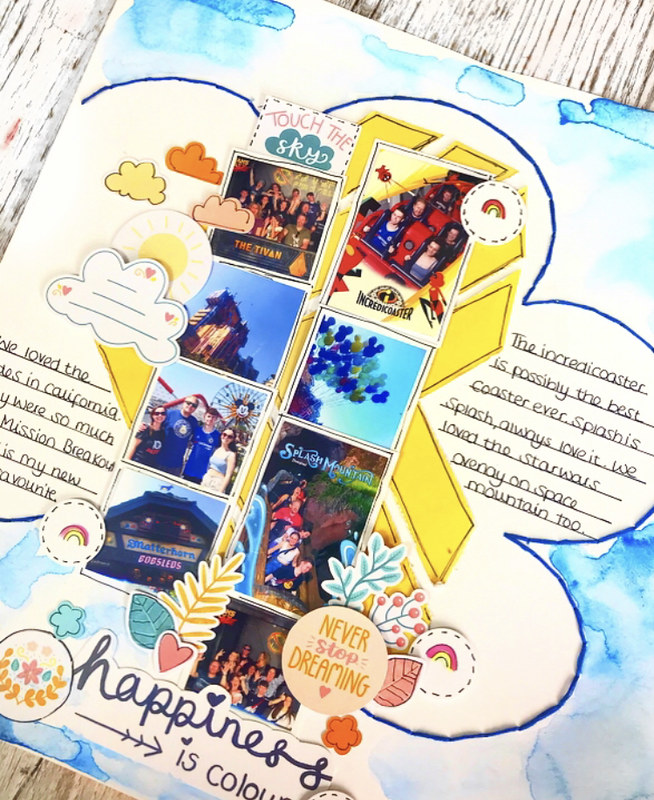 I've had so much fun using the sketch as you can see.
If you'd like to join in with this sketch challenge, you can do so here.
Everyone is welcome to play along. The challenge deadline is 10th March.
Have fun and I hope you enjoy the video.
Lisa xx