Jacobs Ladder Journal Cards in a Tin – with Kerry
.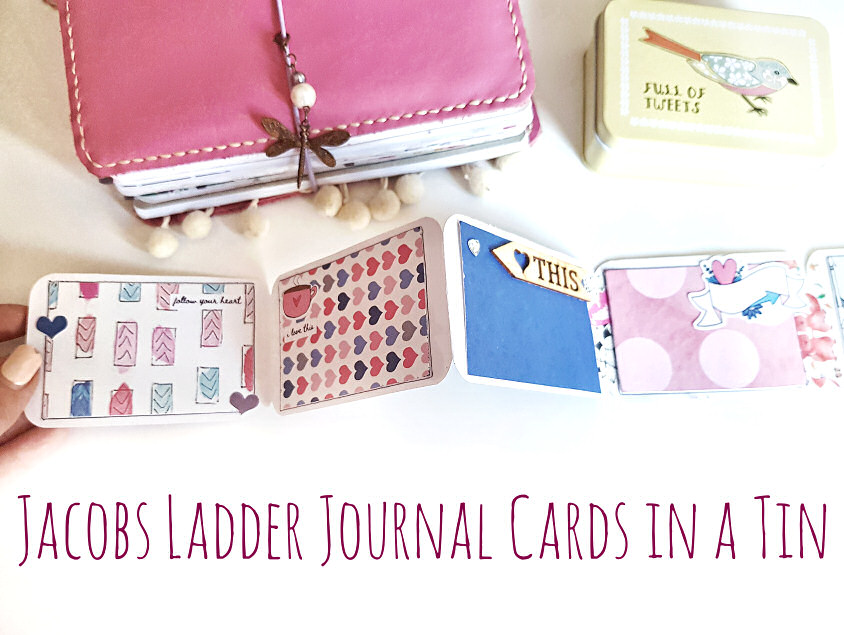 I thought I would try something different this week: Concertina Jacobs ladder style journaling cards to be placed in a tin. These make perfect gifts for Mothers Day or Valentines Day. I wanted to make my sister something to document her year. She has just moved in to a new house with her boyfriend and I thought these would be perfect for adding a quick photo or comment to for each month.
.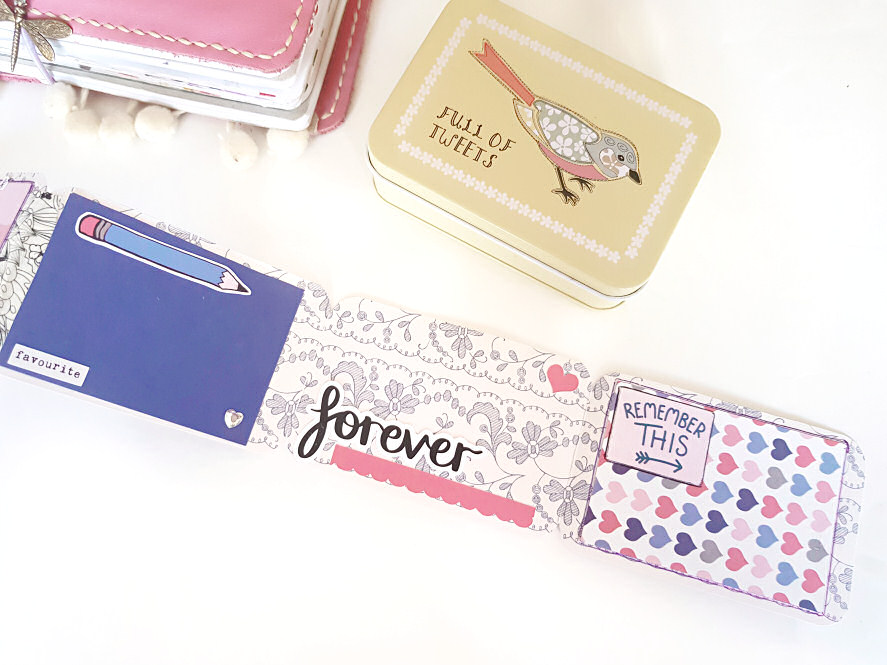 I have used this months kit from the Lollipop Box Club (Follow Your Heart theme) and it's perfect. I used the muted blue floral paper as my base for the cards and cut them to size in strips so they would fit in to the tin I am using. These are just slightly smaller than average 2×3 journal cards. I wanted 12 sides in total and as I had managed to fit 3 on a row I needed to attach one of the strips with washi tape.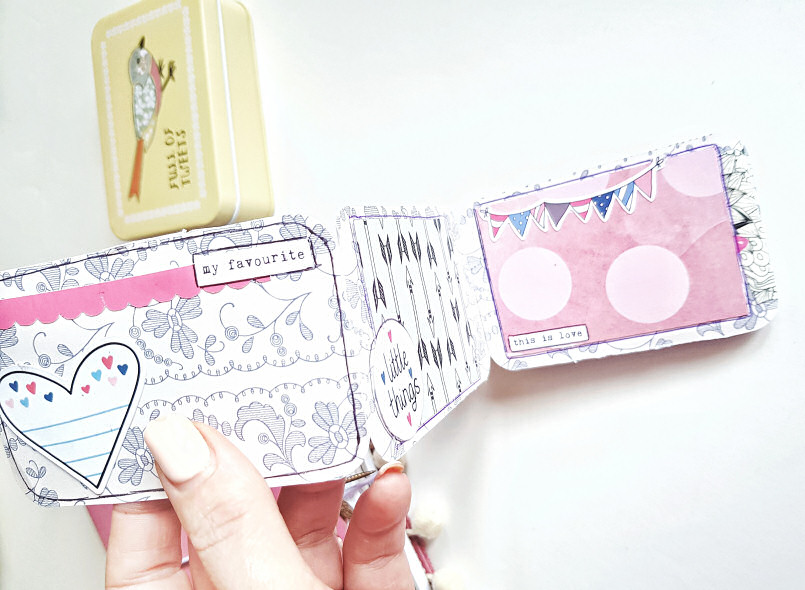 Once they were cut and attached I simply scored the edge of each bit using a scoring mat and then used a corner rounder to define each edge. You can find detailed tutorials for these online. Search Jacobs Ladder altoid tin. Once scored and punched they fold over each other easily and in whatever direction you choose.

Next came the fun bit the decorating.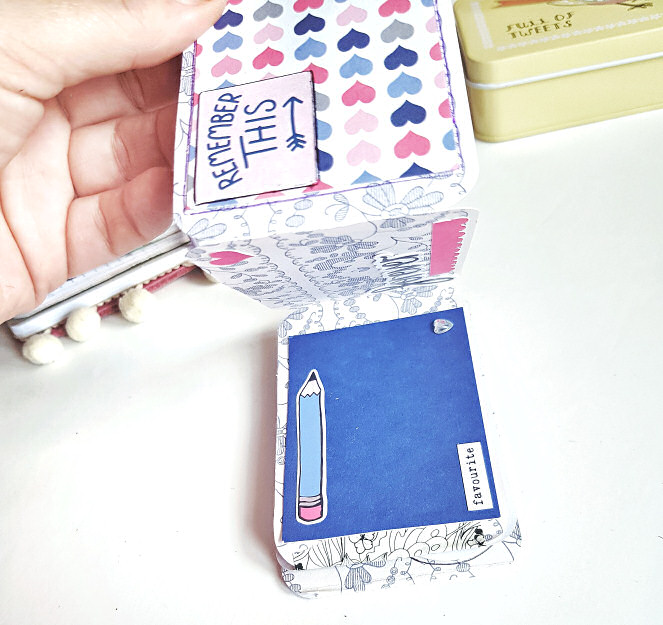 I cut some of the papers to the same size to ft in the centre of each card and glued these in place. Next I added embellishments, stickers, die cuts and wooden laser cuts from the kit, all just using a pritt stick. I love the quote stickers in the kit, they are so cute. 
Finally I added some outlines in a black uni pin pen to make it all pop. There are now 12 sides in total so my sister can document each month and then put it back in the tin for safe keeping. A lovely little creative gift.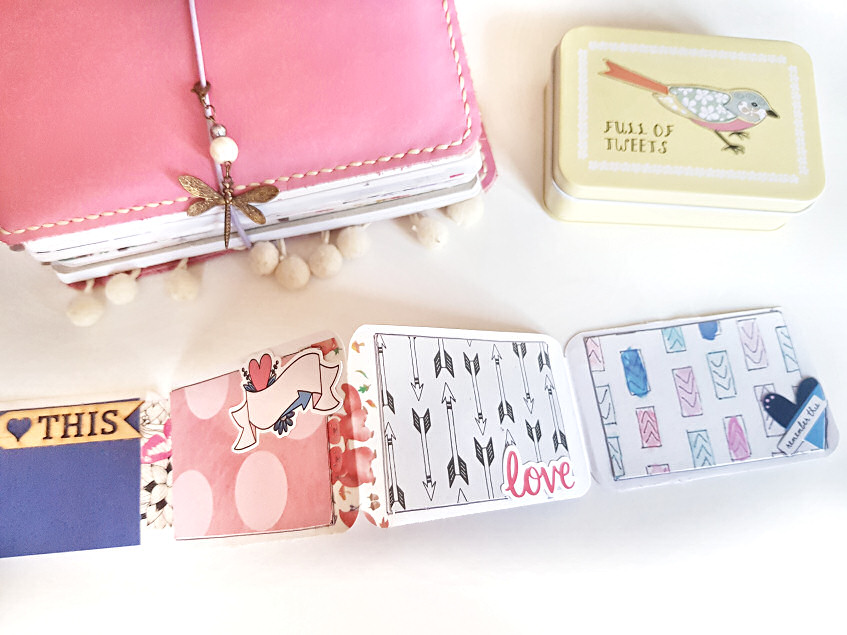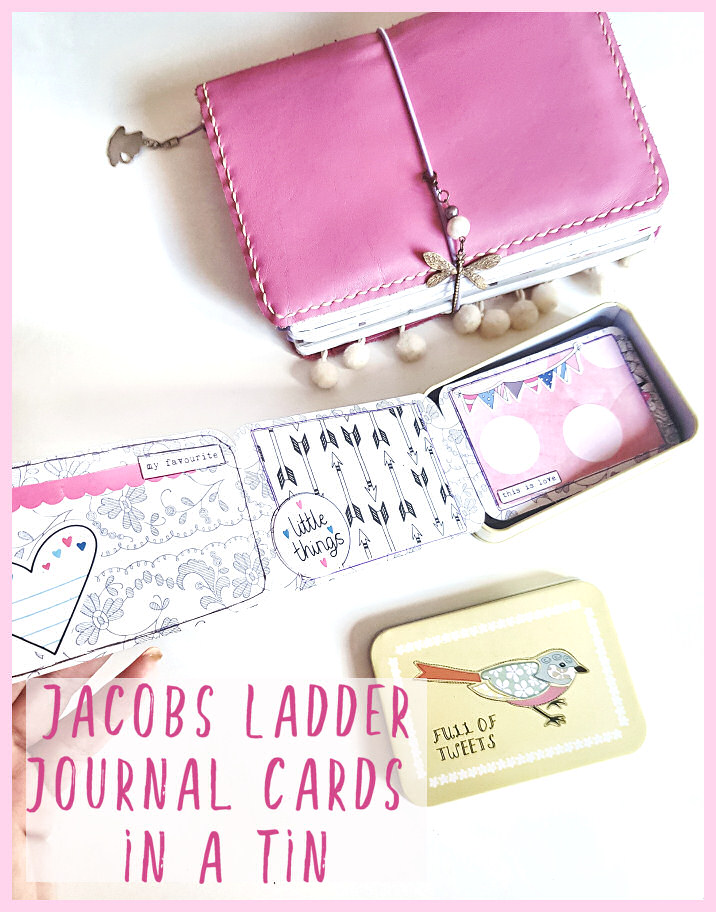 So there we go, why not give it a go, perfect as a Valentines or Mothers Day gift for your loved ones.

Take Care and I will see you soon over on my blog or at The Lollipop Box Club Chat group on Facebook.

Kerry xx