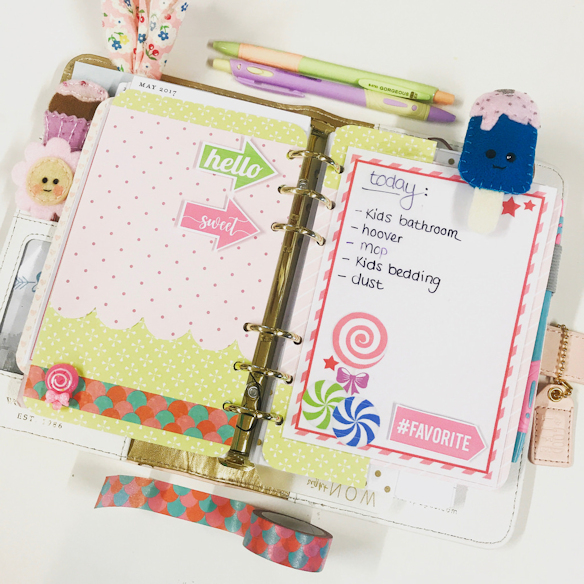 New Week, new planner page. I thought I'd share with you my planner today and have a little chat about what's happening here this week.
I have used the May Kit to create this spread in my planner. I have printed off the note paper on the right that comes in the kit. It's one of this months downloads. I've laminated it and also used the papers from this month's kit. I love the papers this month. The colours remind me of ice creams and sorbets. Such fruity colours!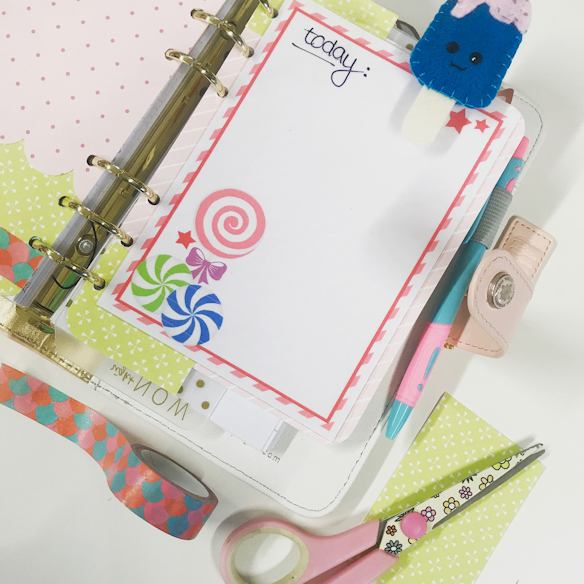 I thought I would laminate it so that I can use a wipeable pen and then write my house chores on it for the day. I like to keep these separate from my work chores.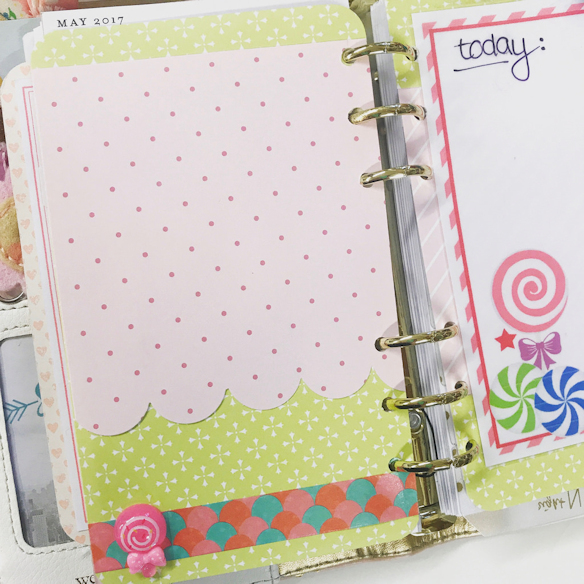 The washi from this month contrasts beautifully. As a subscriber there are always extra bits in your kits. This month there's a little packet of bits and pieces which include this lollipop here. I thought I could also add a postit note on the left there for any other notes if I needed.
So that's my home planner set.
Other stuff….. I'm at the final stages of making the May kits now.
These felt lollipops arrived this week.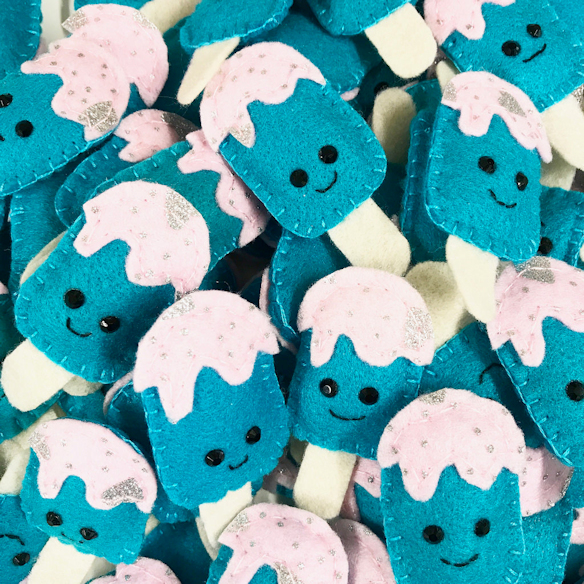 Aren't they fab?!
I've been turning them in to mega planner clips this weekend.
We have made all of this month's mystery gifts this weekend too. I need to package them all up this week. The exclusive sticker sheets and the stamps should arrive this week and I need to package up the treat bags too. I also had a last minute idea for another mini DIY kit. I've ordered everything in so just need to have a play to see if the idea actually works. I'm excited!!
I will have an unboxing video up later in the week along with the addons too. It always feel so busy the last few days before kit packing.
I hope you have a great week. Let's hope we get some more sunshine.
Lots of love, Lisa x