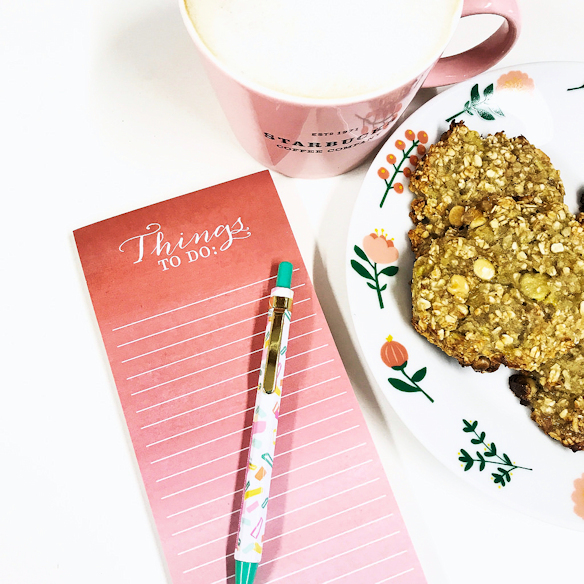 A good start to the day is always the best way to start the day. It makes such a difference to your whole day.
I love my morning routine that I seem to have developed recently. The alarm goes off at 5.45am. We bought a radio for the bedroom that we can set as an alarm. I can't believe what a difference that makes in the morning. It's such a nicer way to wake up. I hated that screaming alarm before.  I get the coffee on and open up the studio. Then I sit down to plan my day. I always try and have a job prepared to start the night before that I know I can do in the 1hr30 I have before the kids get up. Sometimes it could be a blog post, sometimes I edit a video, one day this week I had a photo album to make that I'd been commissioned to make. I find I get up easier if I know what I'm getting up for. If I have nothing planned then I'm inclined to carry on snoozing.
Then at 7.20am, I make sure the kids are up. I jump in the shower and then come downstairs to finish the packed lunches that I've prepared the night before and I prep dinner whilst the kids have their breakfast. It's a good way to chat with them and spend a little time with them before they go off to school. I'm grilling salmon and veggies for dinner tonight, so there was nothing to prepare, so I've made these little oaty banana things. They are so yummy so I thought I'd share them with you.
Ade, my hubby found the idea online. We are both trying to loose a few pounds before our Summer holiday and he tried this recipe recently and we love them.
It's so easy.
      
And that's it!
Mix everything together and then spoon on to a baking tray. You need to flatten and shape them in to cookie shapes. They do not rise and they do not spread out when baking. So the size you place on the tray is how they will end up.
Pop them in on 180c for about 15 mins and that's it!
We like them warm with our coffee.
They are gluten free and so filling. I had 2 this morning and that was my breakfast.
I've been doubling up the batch and keeping them in a tin. Quite often we have the urge for sugar late afternoon. So we are finding as there are a few choccie chips in these it's enough to curb that craving but it's much healthier than reaching for a bar of something or the cookie jar.  Or in my case too often, a can of coke!! And I love the fact that they are so filling too.
Give them a try and let me know what you think. It's also a great way to use up ripened bananas.
Have a great Friday and a wonderful weekend.
Lots of love xxx