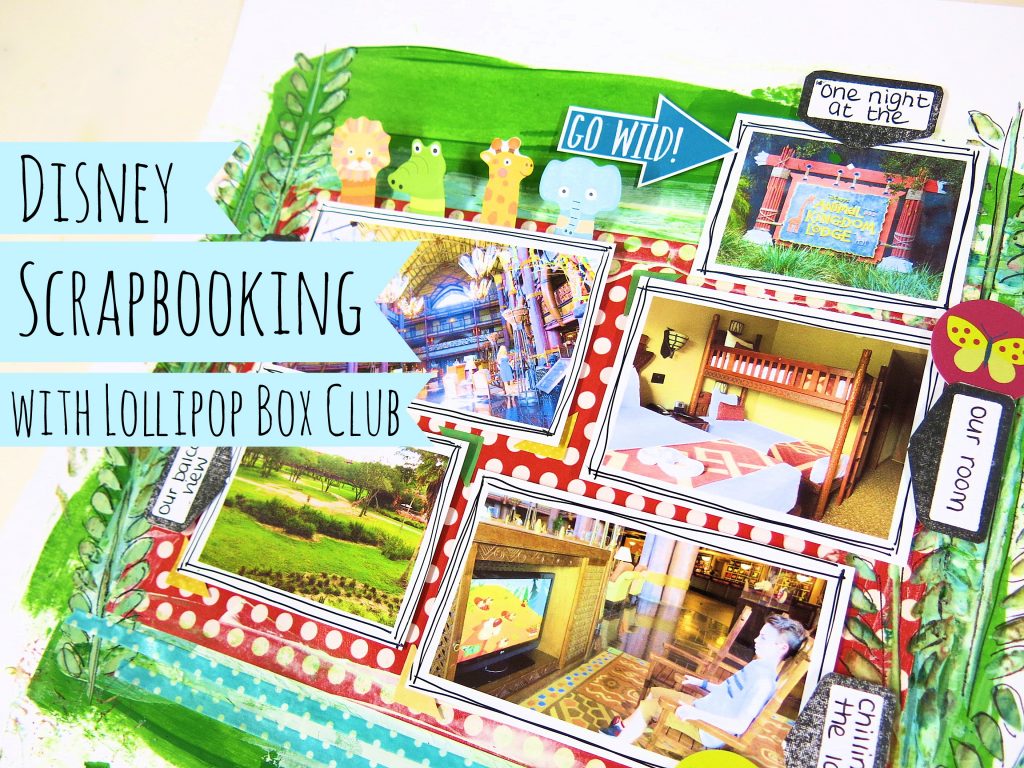 I am a huge Disney fan, so I thought I'd have some fun with my June Lollipop Box Club Kit and crate a Disney Scrapbooking page.
If you enjoy watching process videos, you can also watch me making this page on this YouTube video here.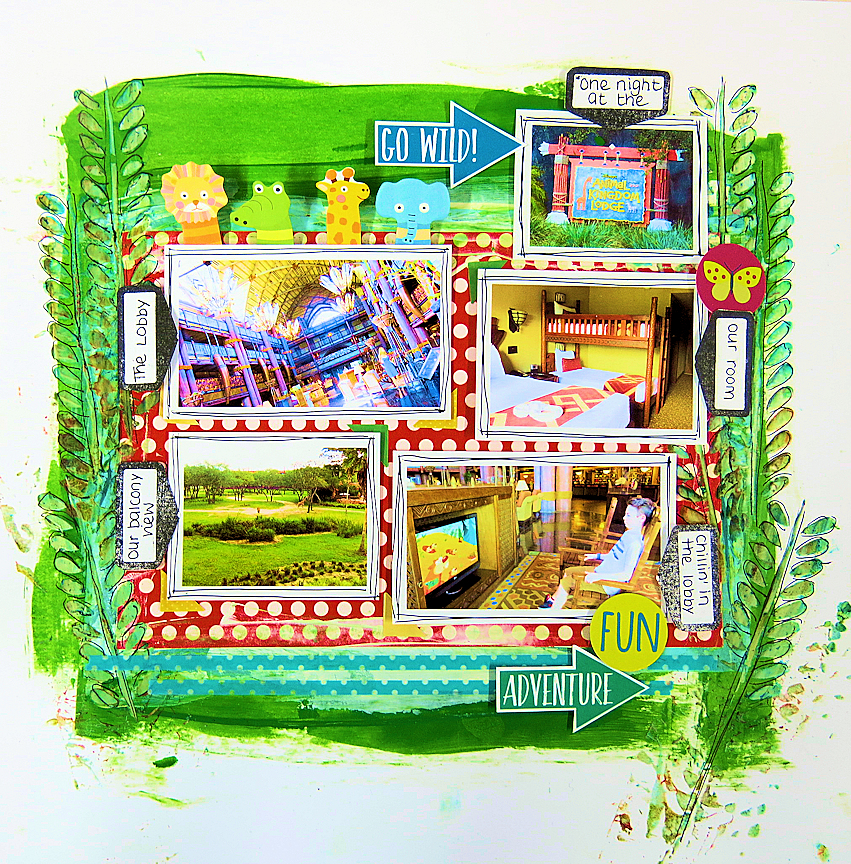 So this is the finished page.
We had 1 night in the Disney Animal Kingdom Lodge. It was  such a beautiful place to stay, I thought it needed documenting so it could be added to our Disney World scrapbook.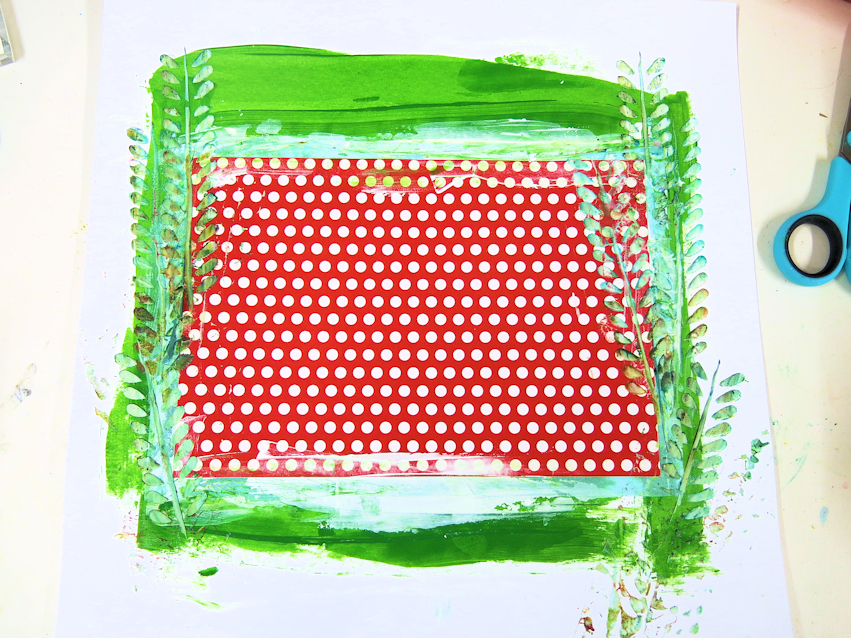 I started out with a piece of 12×12 white cardstock. I took the red spotty paper from the June Kit and stuck that to the aqua tissue paper that lines this month's kit box. I roughly trimmed around the outside. I laid it on the cardstock and marked with pencil where I wanted to paint. Then using some green acrylic paint on an old credit card I spread it around. I didn't bother painting in the middle as it gets covered up with the paper anyway.
Once the paint was dry, I stuck the spotty paper down and creased up the edges of the tissue paper a little. I spread some gesso around the outside of the spotty paper and the tissue paper and then took  a leafy mask. I love this mask so much. It's very fern like. I bought mine from Papermaze here.
I spread some modeling paste through and got this wonderful effect.
Having the tissue paper around the outside really added to the texture.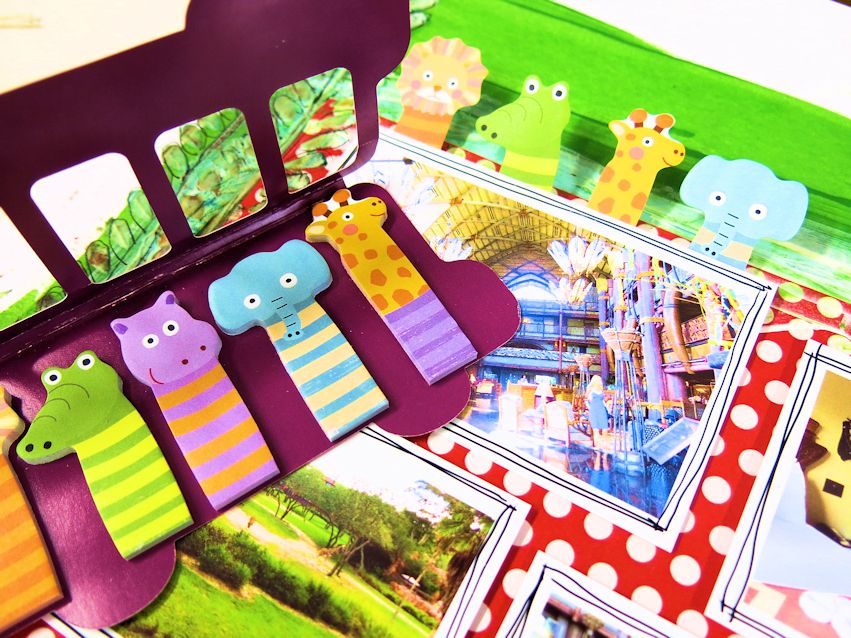 I added these little guys to my page. Aren't they cute?! Each of this month's kit comes with a booklet of these little post its. I popped them under my photo.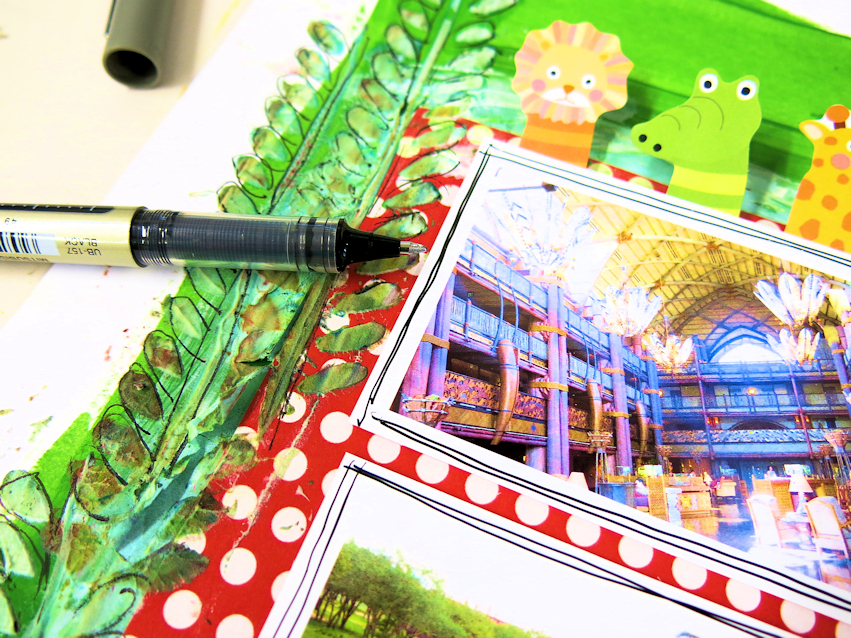 I also went around the outside of my photos and the fern stencil with my black pen.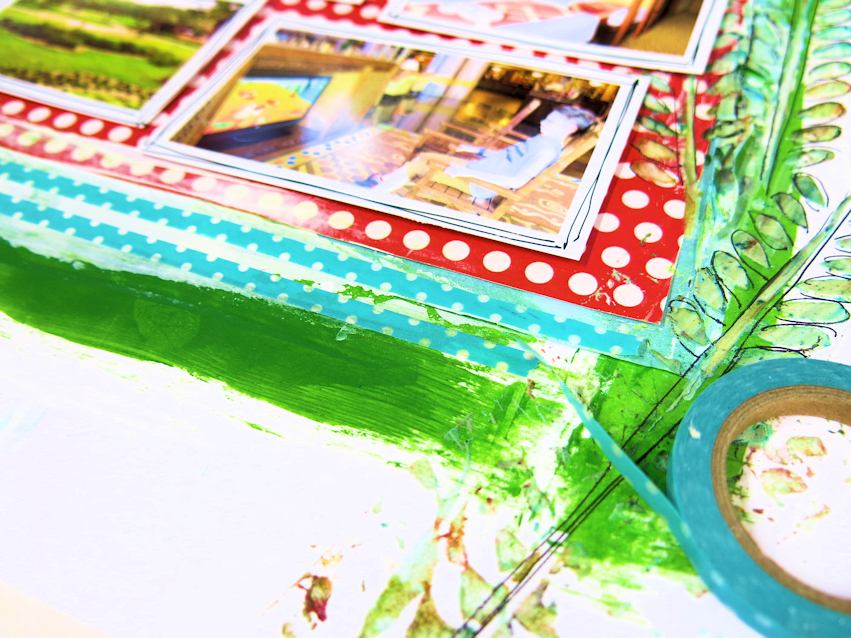 The kit also comes with a roll of skinny washi tape. The colours vary, but the designs are really fun. I added a couple of strips to my page here to add some extra colour.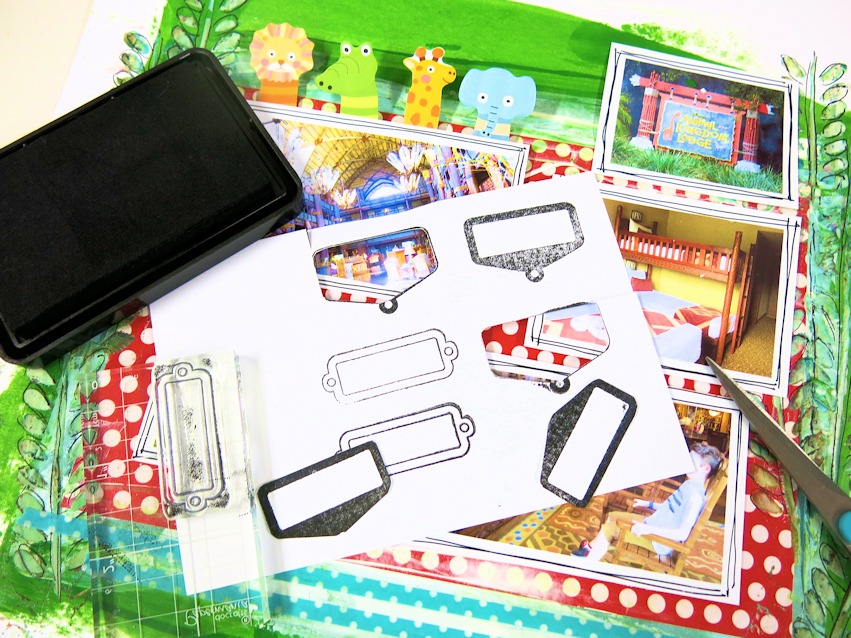 I took the tabs stamp set from the kit to use for my journaling. I stamped them on to white card and cut around. I used these to write on and stuck next to my photos with some 3d sticky foam pads.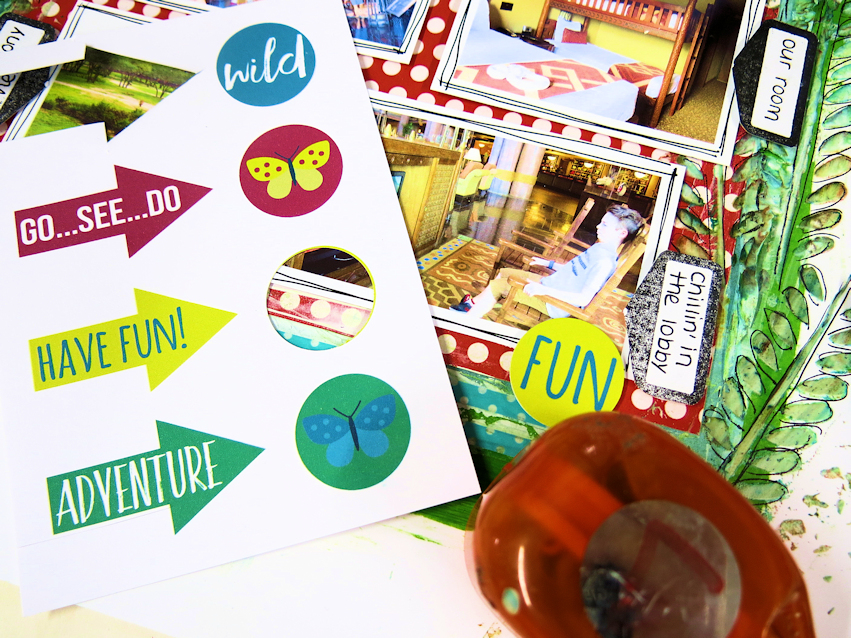 I used the exclusive embellishment sheet to add some fun elements to my page.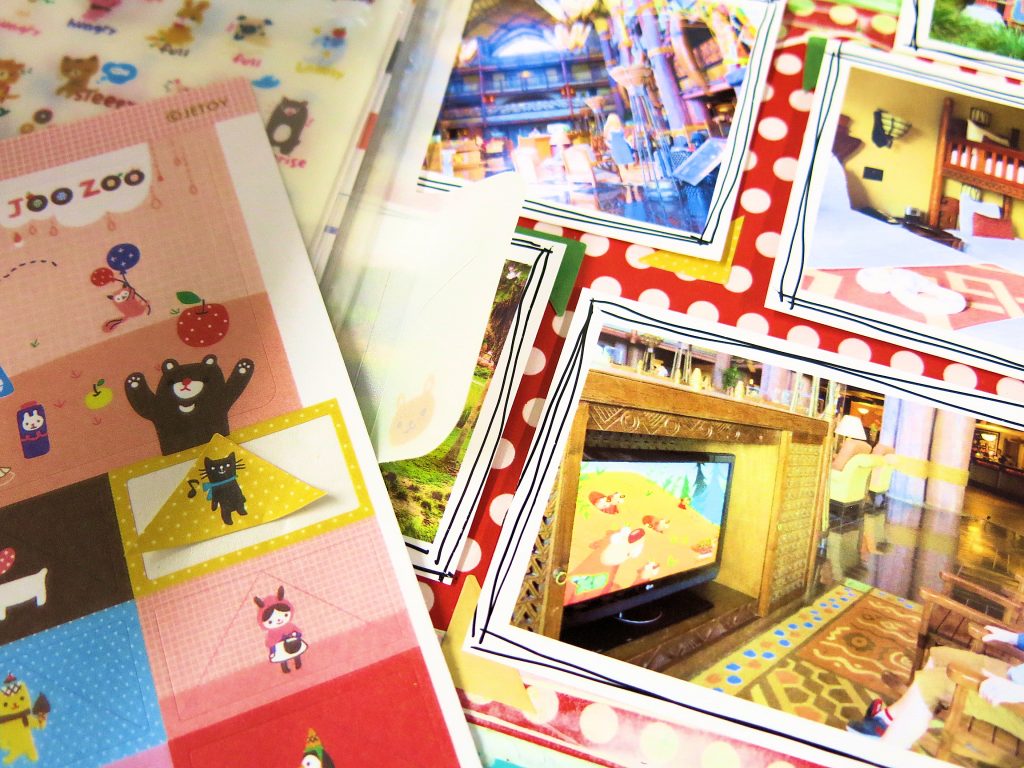 And I added a few of the stickers from the kit too for some extra pops of colour.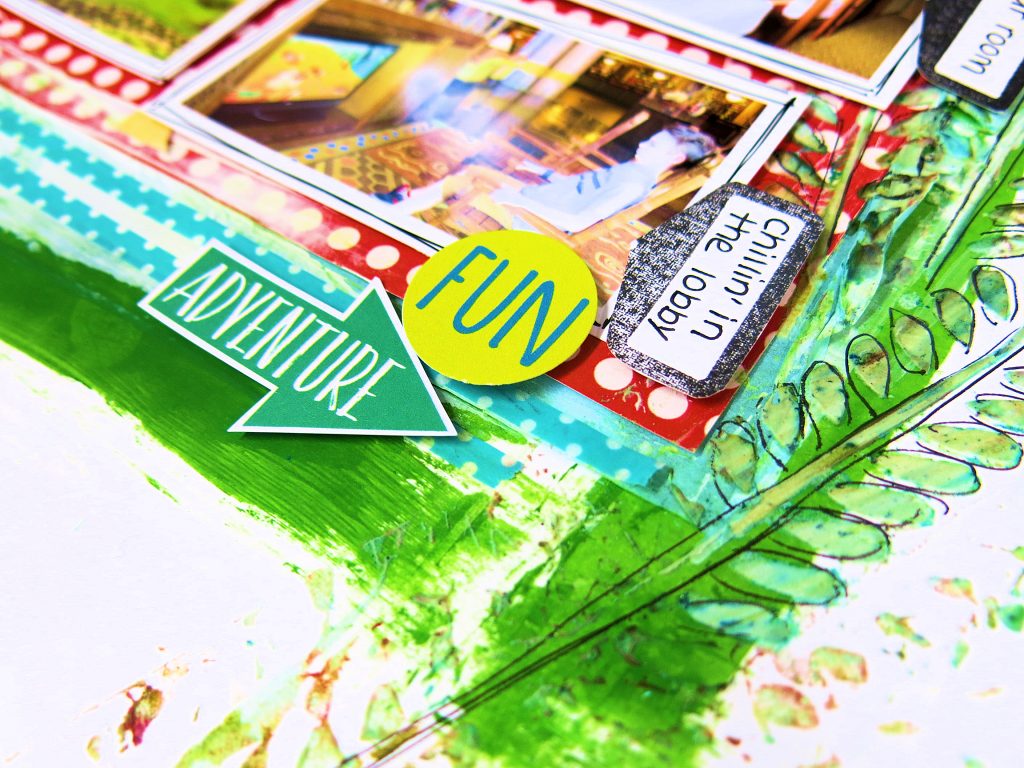 The LO is now finished. It's colourful, textured and so much fun.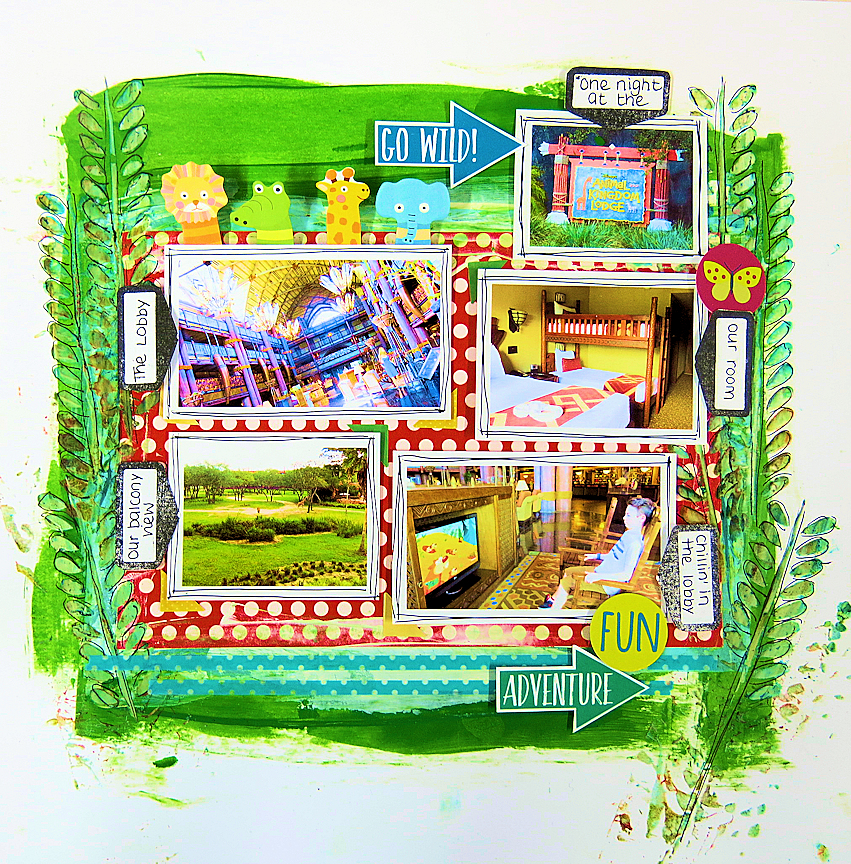 Happy Scrapping!!!
I hope you have fun with your June Kit too. Don't for get the process video of this page here xxx