Winter Happiness – by Guest Designer Giselle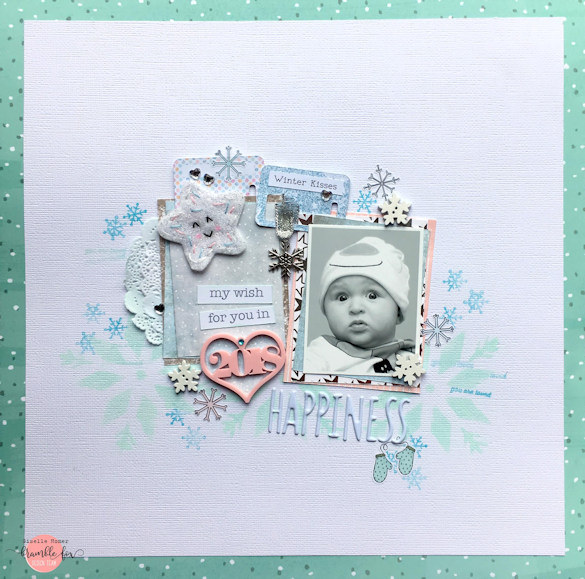 I'm back today with another Guest Designer from Bramble Fox. Today we have Giselle Homer.
Look how darling this 12×12 page is.
If you take a closer look you can see the delicate snowflakes in the background made by this month's exclusive stencil. The mini snowflake stamp has also been used.
The stickers from the kit go so well and a mini diamante has been added to the acrylic 2018 from Bramble Fox.
I just love this! It's so cute.
Thank you Giselle.