12×12 Scrapbooking VS Traveler's Notebooks – with video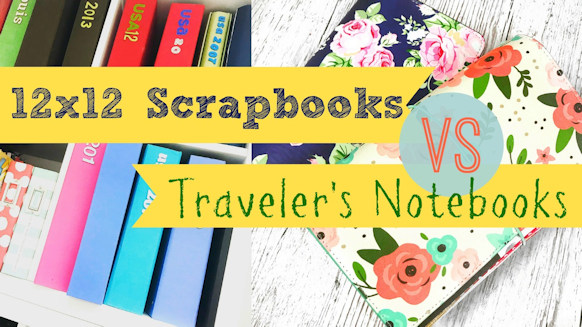 I've been scrapbooking in the traditional 12×12 albums for about 14 years now, but I'm overflowing with albums which has got me started scrapbooking in Traveler's Notebooks.
So I thought I'd put together a short video for you chatting about how and why.
Here's the video link. I hope you enjoy.
What's your favourite way to document,journal, scrapbook?
Come and chat with us over in the chat group here.
Have a great week! Your February kits should start arriving in the UK today.
Lisa x