Creative Journaling with Danielle – with video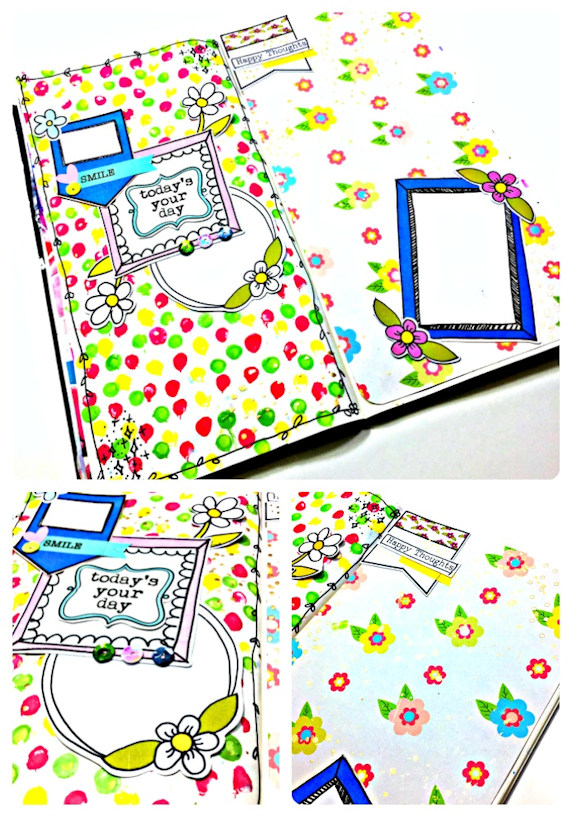 Hello again, lovelies!!
Isn't the March kit just so cute and pretty! I LOVE it!!! I've had an overload of ideas and they are fighting to be the winner! The first one that won was a creative journal page. 
I used the Dylusions paints to start. You can find these in the add ons section in the shop. Dots!!! I am dotty about dots!!! I can't have a page without them!! I used the colours that would match well with the papers and the general colour scheme.
And of course, I had to add splatters!! 
Here's a video of how I created the page!! Go grab a cuppa! I hope you enjoy!!!
Much love,
Danielle.