Magical Shadow Box with Becky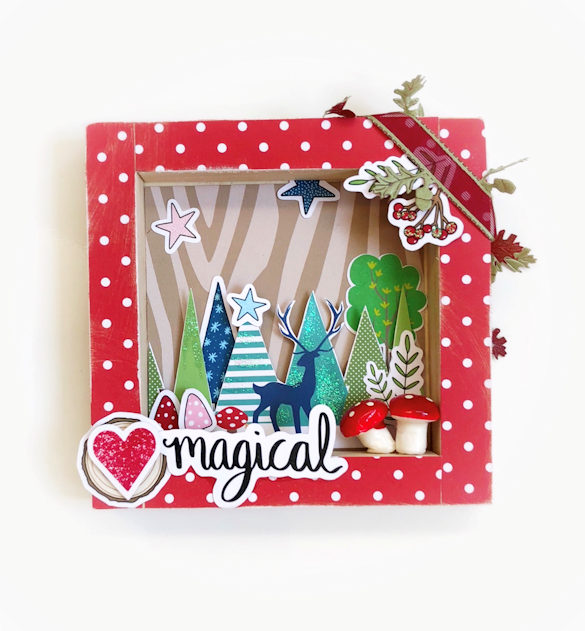 Hi everyone, Becky here today sharing with you this decorative scene shadow box.
I was so pleased to see the theme of
the November kit, Enchanted Forest
. Although it isn't really christmassy I feel you can definitely create Christmas things with it..and that's what inspired me to create this.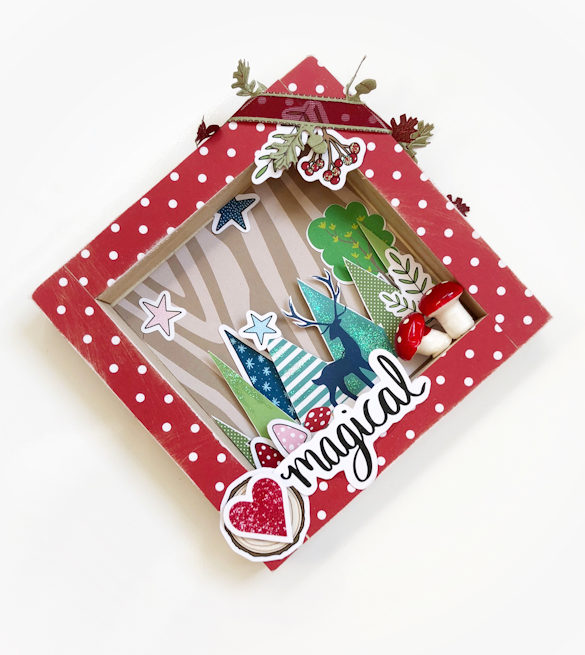 I picked up this wooden frame from The Range for about a pound!
I kept the outer frame really simple by using some on the patterned paper, I took an emery board and filed parts of the paper just to give it a bit of a more rustic feel.
For the main scene part I just took a strip of the patterned paper and cut around the trees and the deer, I added some of the die cuts and a tree sticker and added some glitter to give it a bit of sparkle.
Look how cute those toadstools are!
I just had to use a piece of the ribbon as it is so pretty and unique so I added some to the corner which I feel finished it off nicely.
I can't wait to have this as part of my Christmas decorations.
Bye for now,
Becky x