Christmas Mixed Media Tags – with video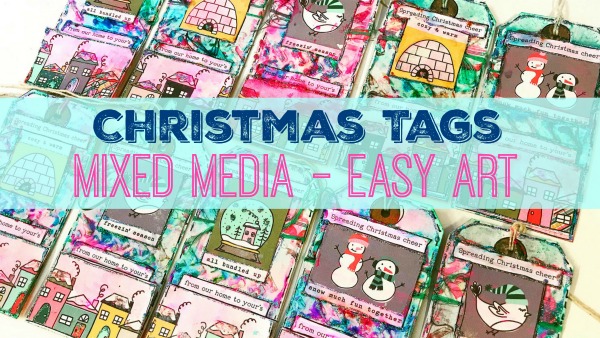 It's a messy video for you here today!!
If you love getting messy fingers, you will love this one.
It's all about creating layers and textures.
Lots of paints, ink sprays, use stencils….just pile it all on.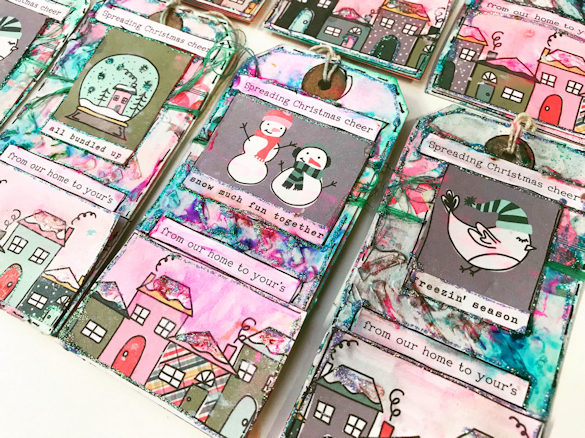 It's so much fun creating these.
You can use them as gift tags, card toppers, scrapbooking pages or for happy mail swaps.
It's also a great way to use up scraps.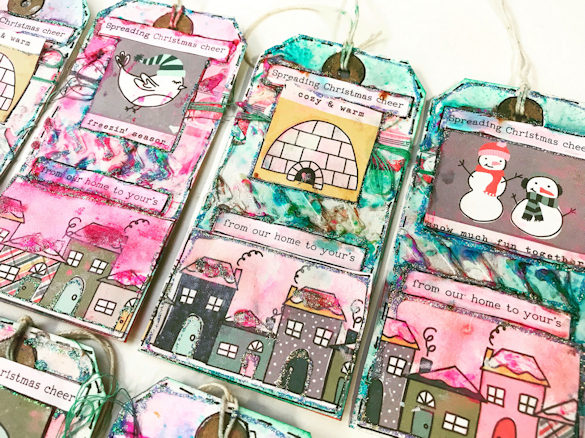 I really hope you enjoy this video today.
Thanks so much for watching.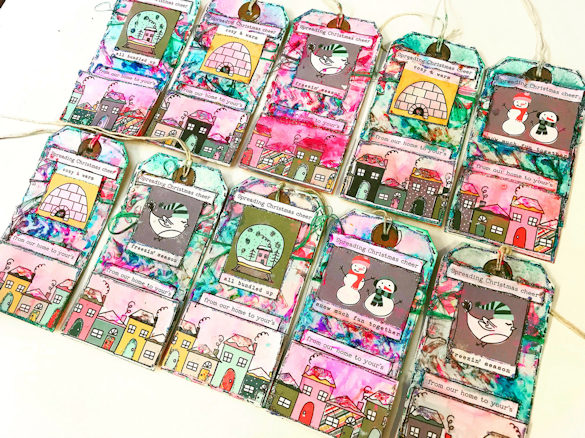 Lisa xx