DIY Festive Sign – with Vicki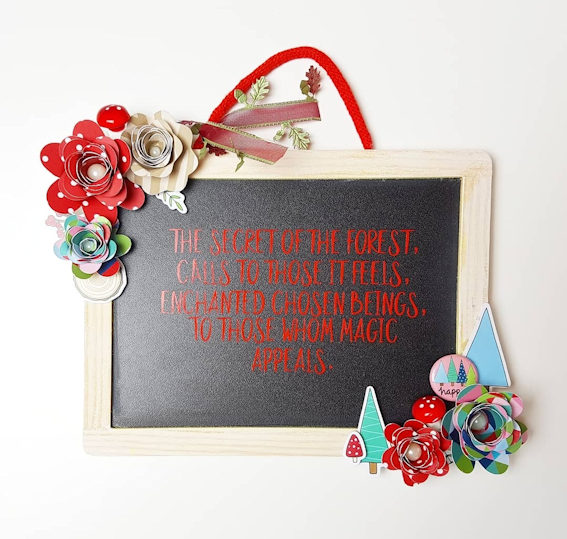 Our garden is full of toadstools! Wooden ones, light up ones, knitted ones hanging from the trees.  There is just something magical about them so when I saw this kit I wanted to make something I could hang in the conservatory to bring them inside too!
I picked up this little blackboard for £1 and wanted to add a bit of decoration to it. I found this lovely poem online and decided to use the ending of it.  I cut it out on vinyl but it would be easy to write with some chalk markers too.
I wanted to make some 3D flowers from the papers and found these easy ones you cut and just roll up. I put a few adhesive pearls into the middles.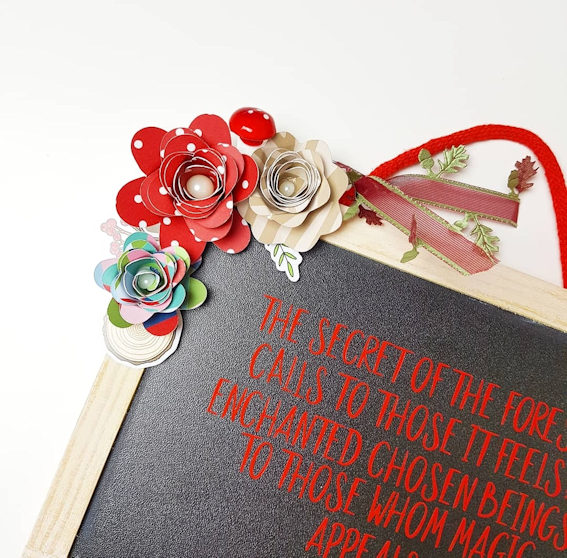 Using the hot glue gun I added the little toadstools on wire to two of the corners along with the flowers.  I popped some die cuts and the tin pin in the corners with the flowers to make little clusters.  I tied a bit of the ribbon around the top and stuck the vinyl poem on and that was it.  I've got it hanging up already!
Vicki x