How to Create Beautiful Backgrounds with Carrie
Hello Lollipops!
How are we all doing today? I am back with my 2nd creation using the 'Alice's Tea Party' kit. I said it in my post last time and I will say it again – this kit is glorious, I have absolutely loved working with it.
.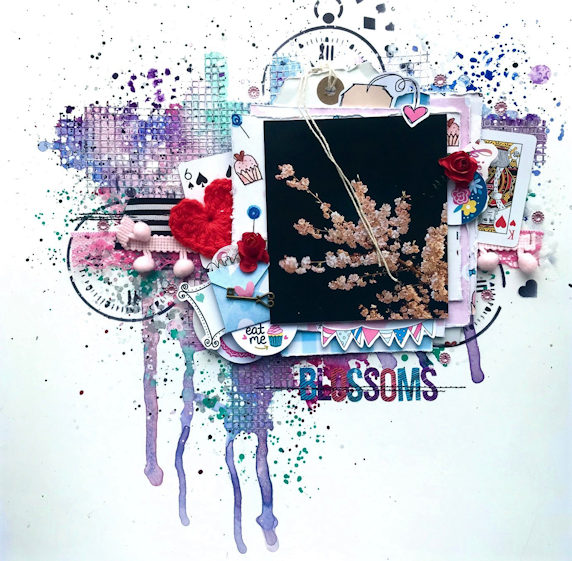 .
I started the page with gesso and watercolour paints – my favourite way to start any page! I then added the builders tape to create the texture and stencilled the clocks around the page using the stencil from Bramble Fox.  To create some interest and somewhere to ground my cluster I attached some ribbons from previous kits and the pom-pom trim using my sewing machine.   I also used the Simple Stories alphas that were a birthday gift for subscribers from Lisa to make my title and coloured these in to match the colour scheme. I sewed these to the background as well because sometimes if you add a lot of texture and mixed media to a background its tricky to get things to stick so extra glue or stitching really can help.
.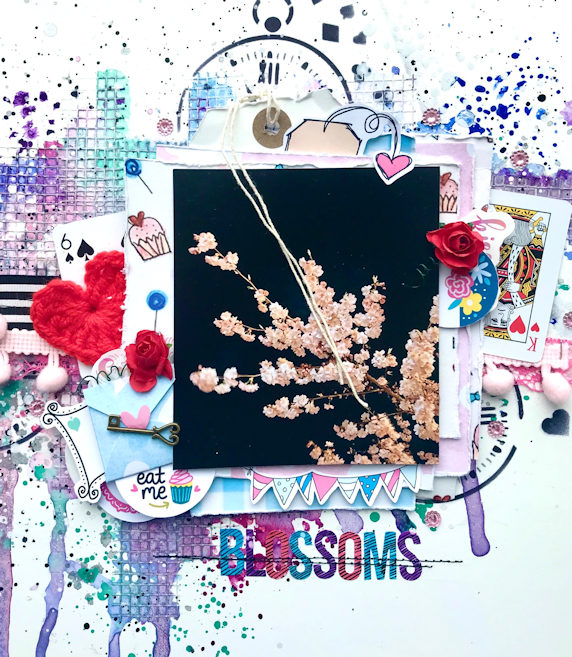 .
I used the gorgeous papers to create the cluster behind my picture and distressed all their edges. Once I had stuck this to the layout I used some of the delightful embellishments and stickers from the kit to decorate around the picture cluster.  I also popped some of the cut apart pieces and the playing cards into the cluster and finished it off with the little envelope and the brass key.  All these things just bring me so much joy, Lisa's kits are so happy and easy to use when scrapbooking.
.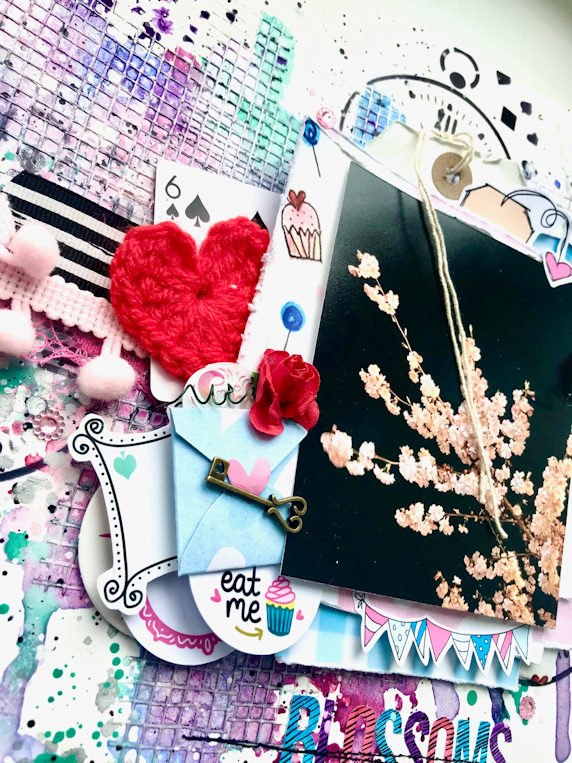 .
The little red roses and the red crocheted heart add some lovely bright pops of colour and I think that they really pull the cluster together.  I finished off by adding some left over pink gems around the layout ( I think these were in last month's kit – that's another awesome thing about how Lisa creates the Lollipop Box Club kits – they all work so well together!)
.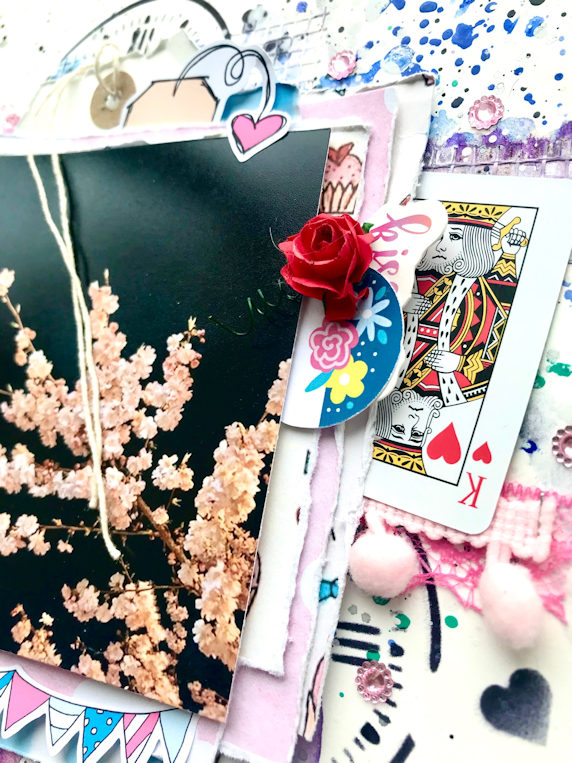 .
That is all from me this month – have you seen the sneaks of next months kit?  It looks fabulous and so bright and cheerful for the summer.
.
Big hugs all and stay safe,
Carrie xo
.
(Ribbons and gems from previous kits and not included in the Alice's Tea Party kit)