Summer Fun Scrapbooking with Guest Designer Emma Kate
.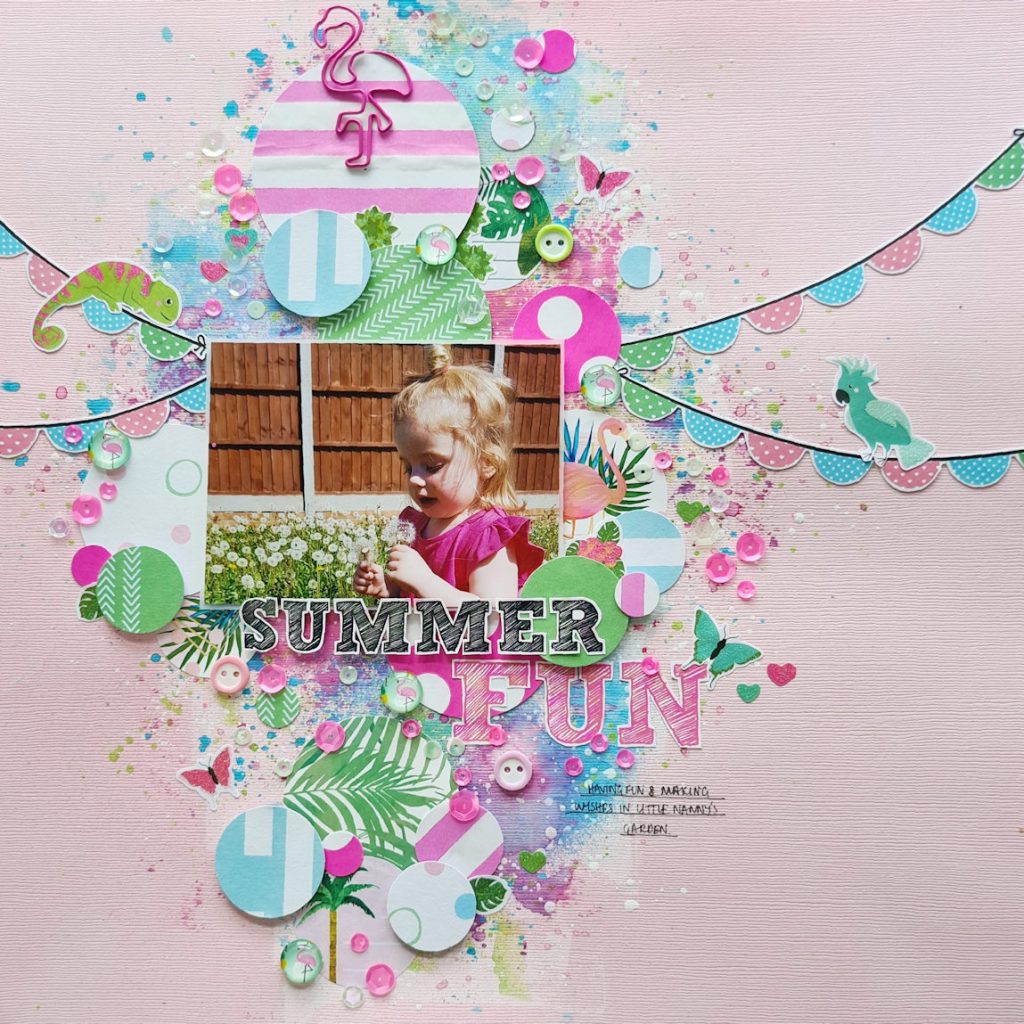 .
Hey Friends, a super excited Emma here sharing my first layout as guest designer this July using the 'Take Me Away' Kit here.  Whilst happily rummaging through the July kit circles began to pop out at me, the stickers, the buttons & the semi-circle bunting, so there my layout began to take shape.
.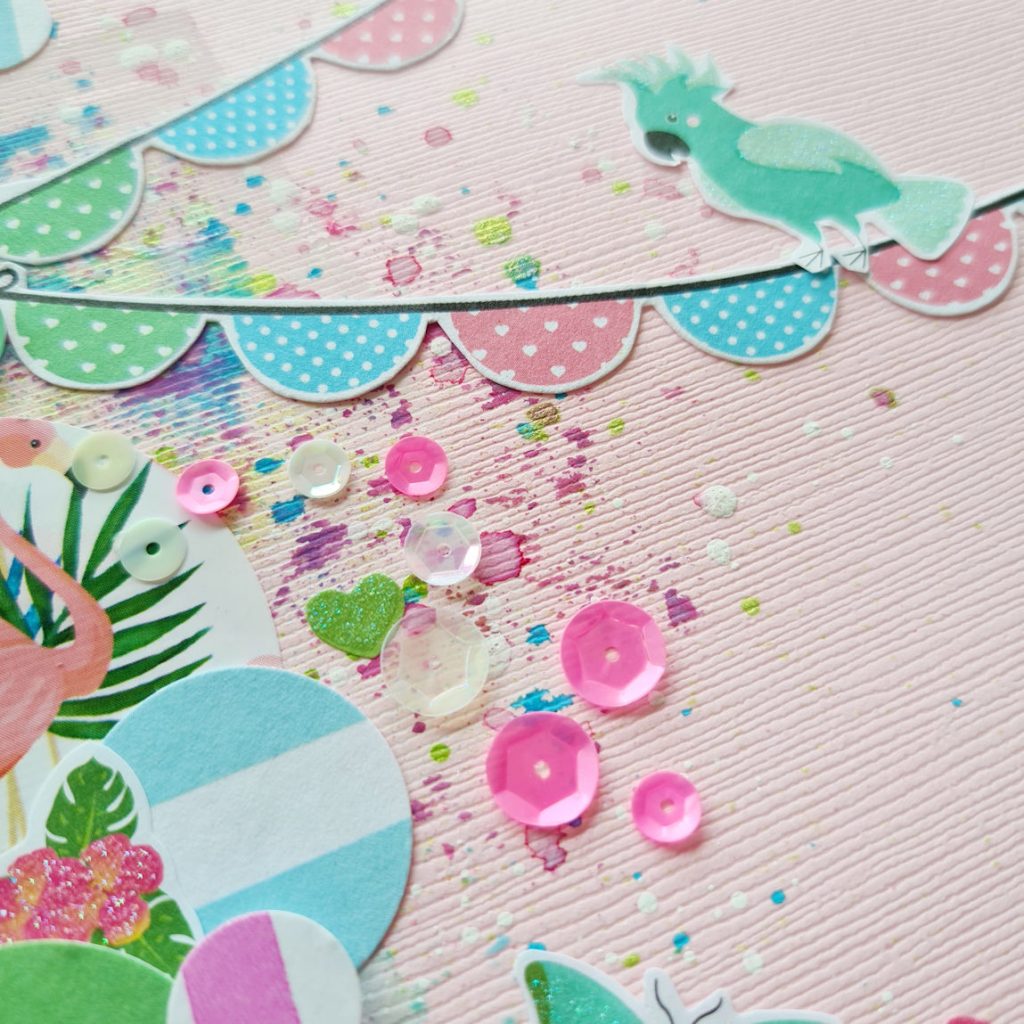 .
Using different sized circle punches I punched circles from the patterned cardstock, the paper bags Lisa uses in the kits & I even made use of the images printed on her welcome note. I then fussy cut the semi-circular bunting & began to work on the arrangement of my layout.
.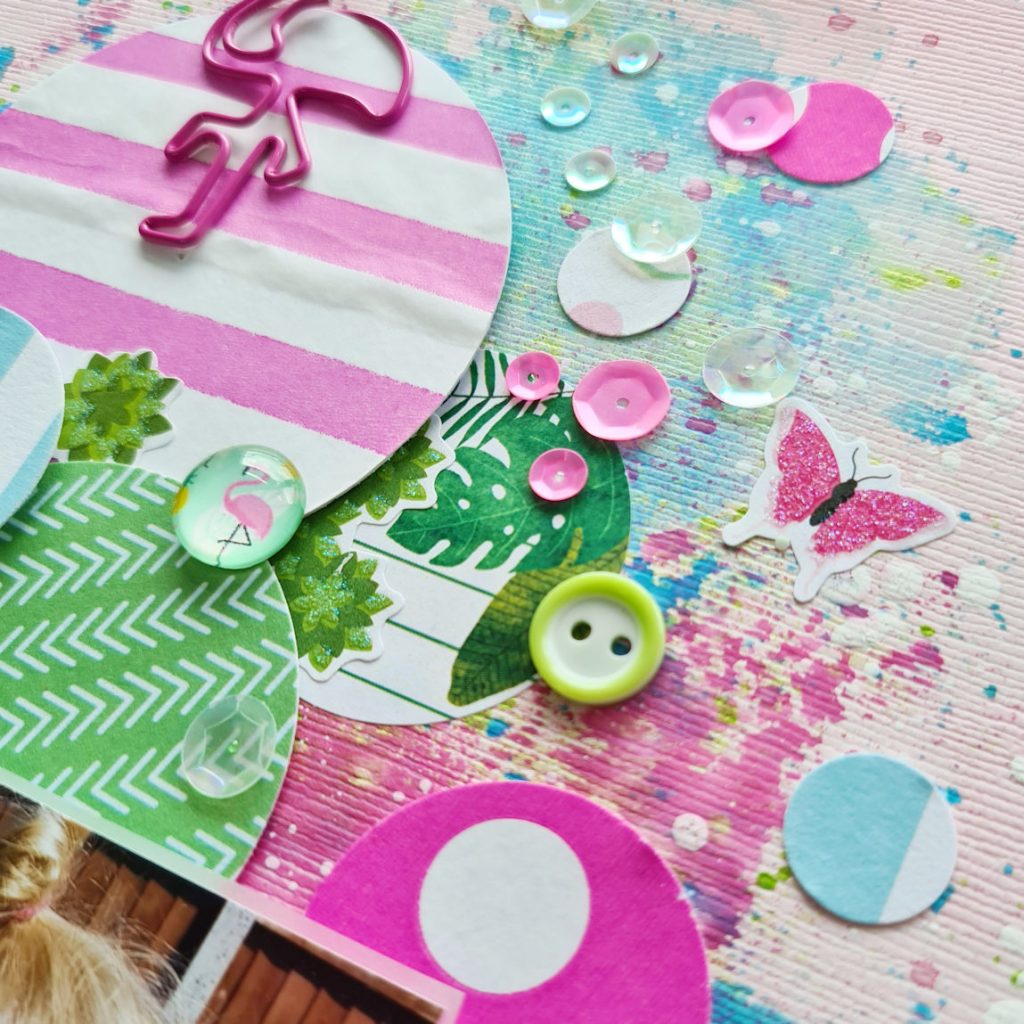 .
Before I adhered anything down I wanted to do some mixed media, I coated my cardstock with a layer of gesso then used a variety of mists in coordinating colours to create my background. Next I adhered everything in place using foam tape in places to create dimension.
.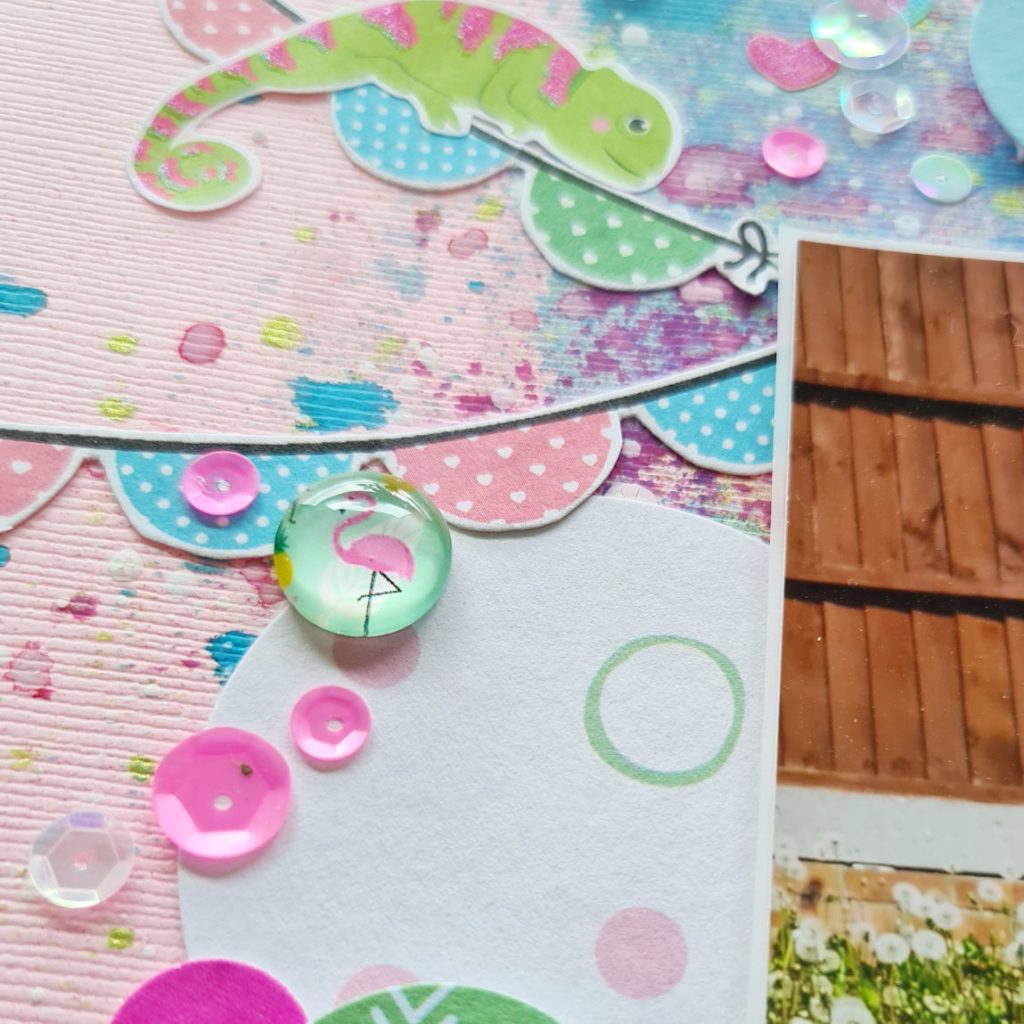 .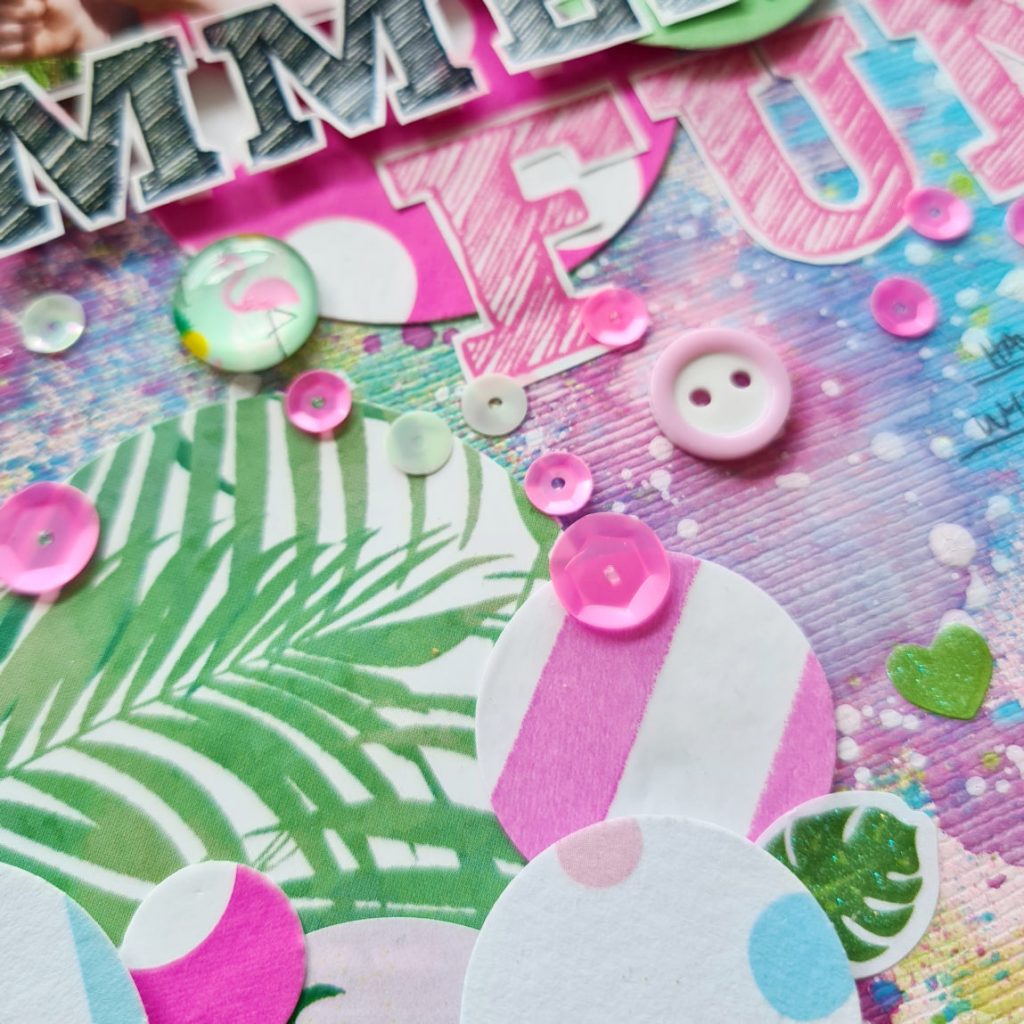 .
For my title I fussy cut 'Summer Fun' from the sheet of words in the kit, next I added one of the awesome flamingo paper clips to the top of one of my circles & adhered a few buttons to my page. For my finishing touches I added a sprinkling of sequins & lots of the cute stickers from the sticker book, the bunting created the perfect spot for those cute little animals to perch on top!
.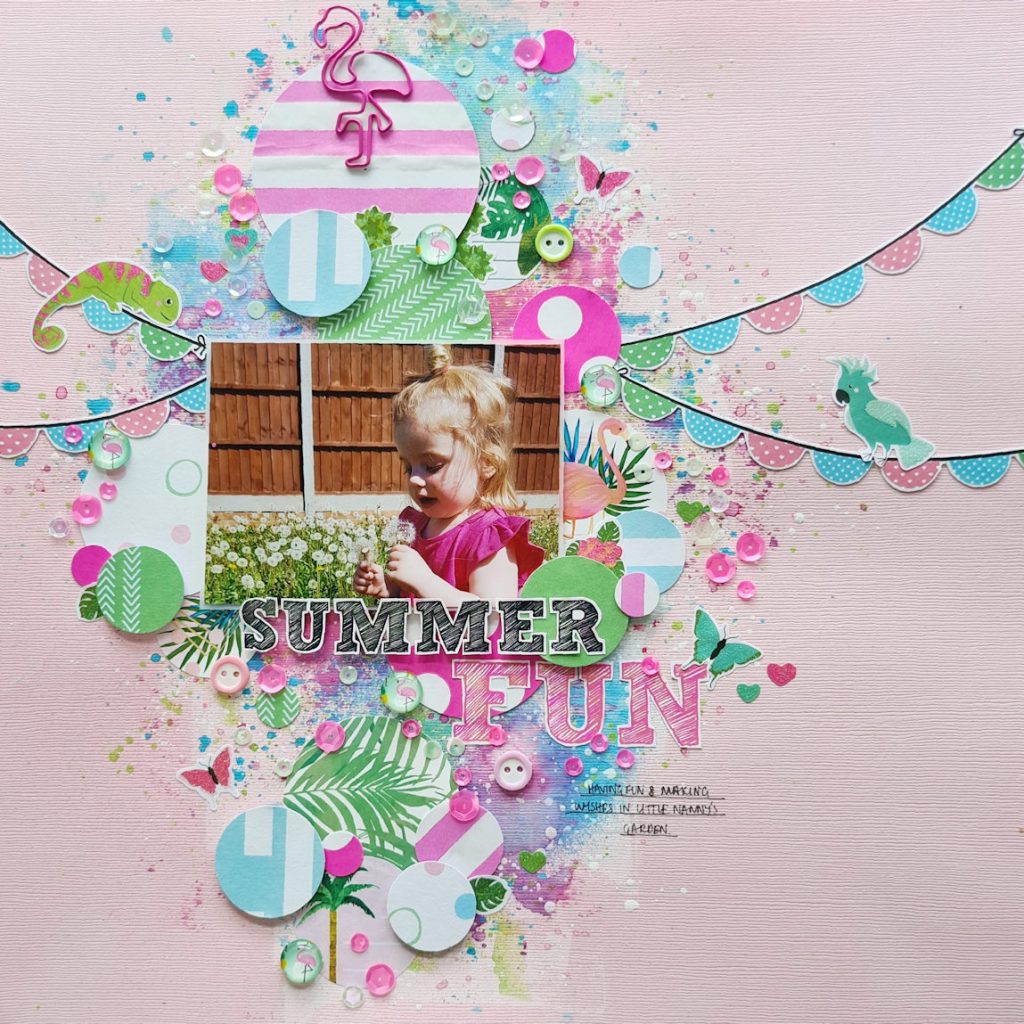 .
Thanks so much
Emma