A Dreamy Summer 12×12 – by Lorraine
Hi everyone, I am here today sharing a fun and quirky 12×12 scrapbook layout using the Orange Blossom July kit, with the addition of a single piece of 12×12 patterned scrapbook paper, some white acrylic paint and blue watercolour paint. This really was a simple and quick page to create and a great way to document a fun summery photo.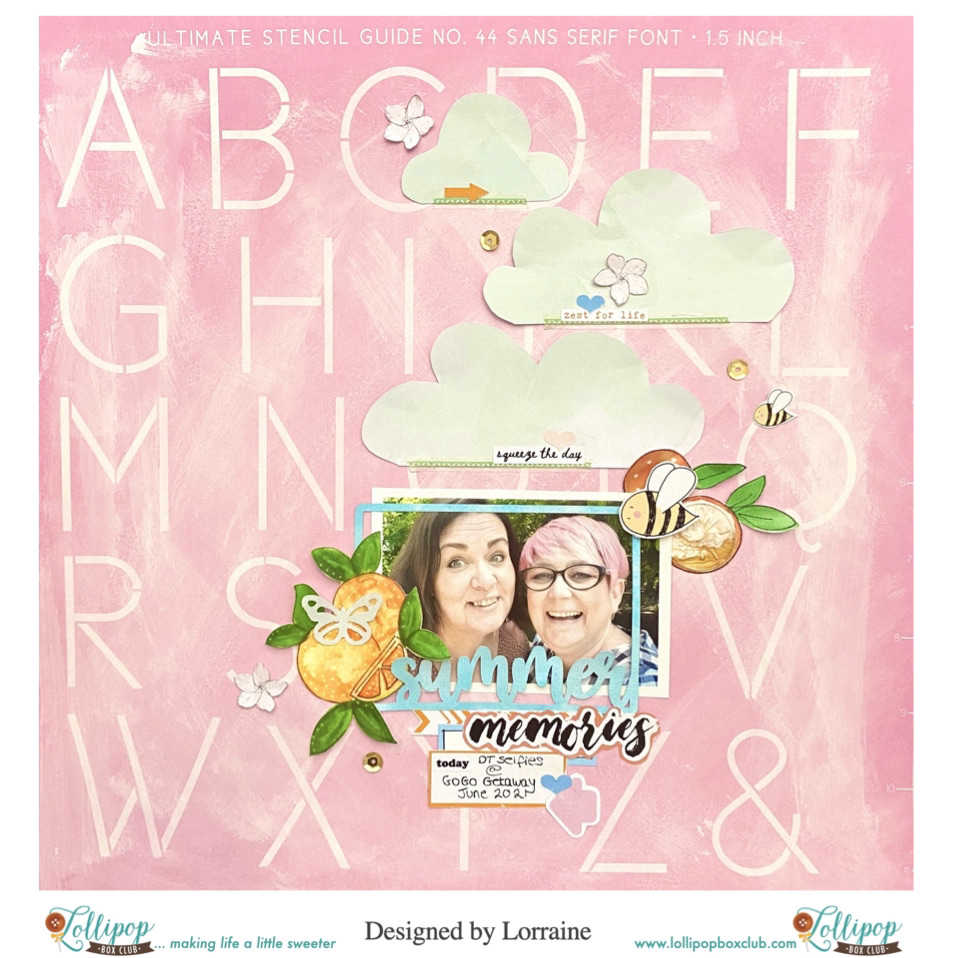 I started by selecting a piece of patterned paper that coordinates with the pinks , oranges and greens in the kit.  To help add a dreamy feel to my layout, and to bring down the busyness of the paper, I used white acrylic paint to add an opaque finish. The fabulous Summer frame cutfile by Peartree Cutfiles was perfect for a blue watercolour finish and added a lovely contrast to the oranges and pinks.  I hand sketched three clouds onto the mint green patterned paper in the kit and fussy cut these and adhered above my photo cluster.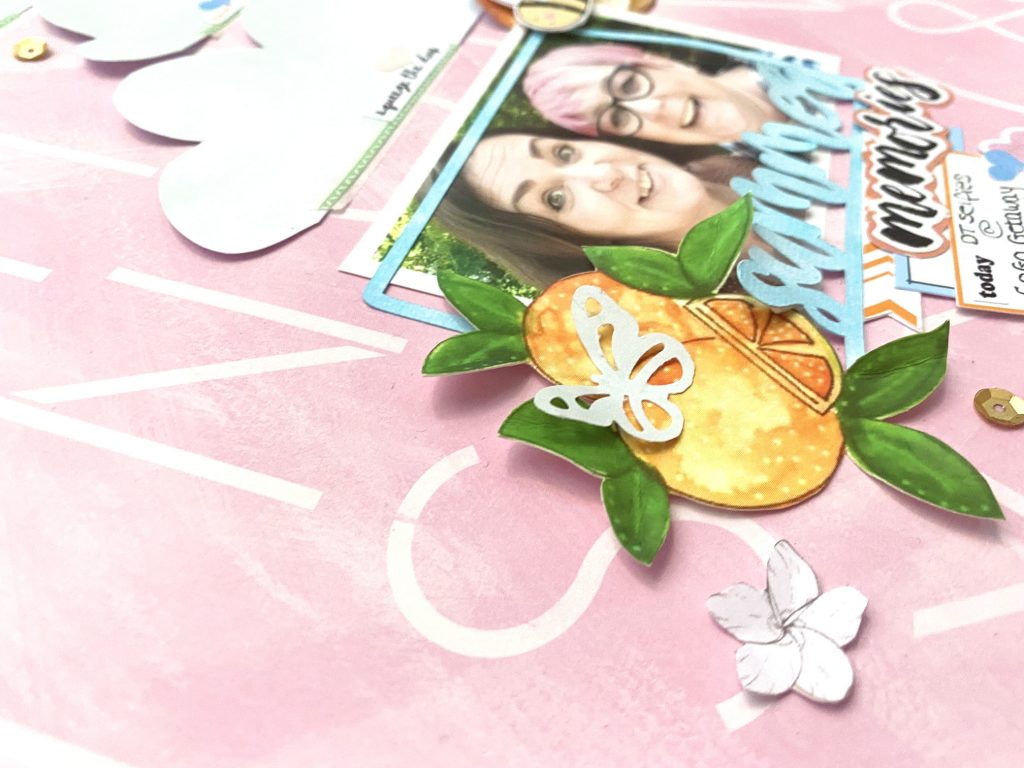 There are so many cute embellishments, stickers and elements in this months kit, so bringing this page to life was made super easy! The wax seal fit perfect in the centre of a fussy cut orange and the bee stickers nestled in amongst these worked a treat. I added some narrow washi tape from a previous Lollipop Box kit to the bottom of each cloud for a pop of brighter green.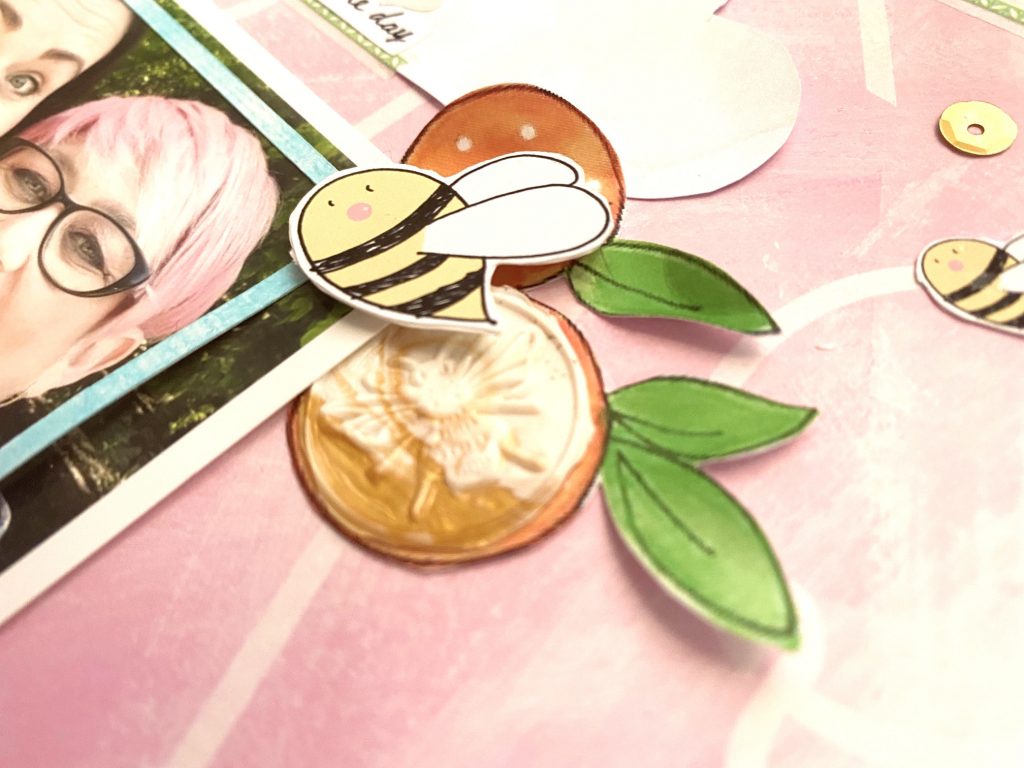 The only visible journalling I have added to the layout is within a label sticker, this details the 'when, what and where', however on the back of my layout I have lots of journalling about the weekend and funny memories to look back on. I often do this so that my thoughts and reflections are documented but not visible to anyone looking though my albums, how do you document your personal thoughts that you want to keep more private?
Thank you for joining me today,
Lorraine xxx