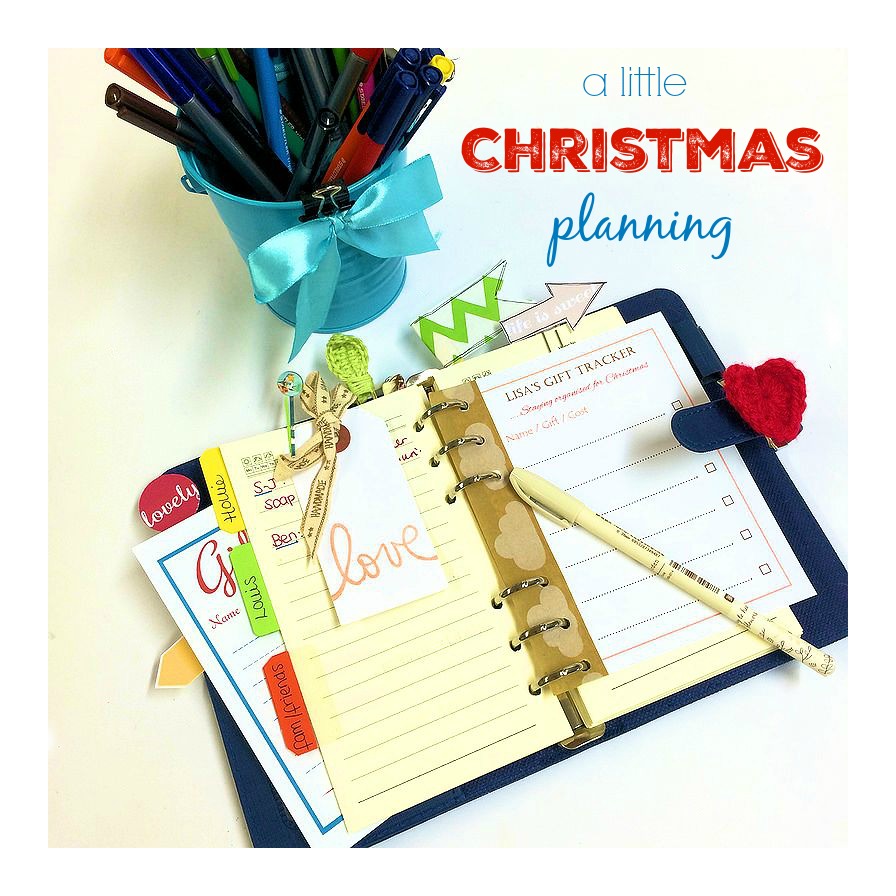 I like to try and stay organised and as you know if you follow this blog. I'm a big fan of lists.
I've decided this Christmas rather than having various note books and lists floating around my desk and the kitchen, I'm keeping a Christmas planner. This way I will have everything all together. A place for my gift lists, Christmas card lists, my to-do's, then nearer the time I can start adding menu lists, shopping lists, activity ideas etc….. I like the idea of no more floating lists and knowing exactly where everything is.
So this is the start of my planner. It's early days right now. I just have the beginning of my gift lists (being careful that no secrets are disclosed here!)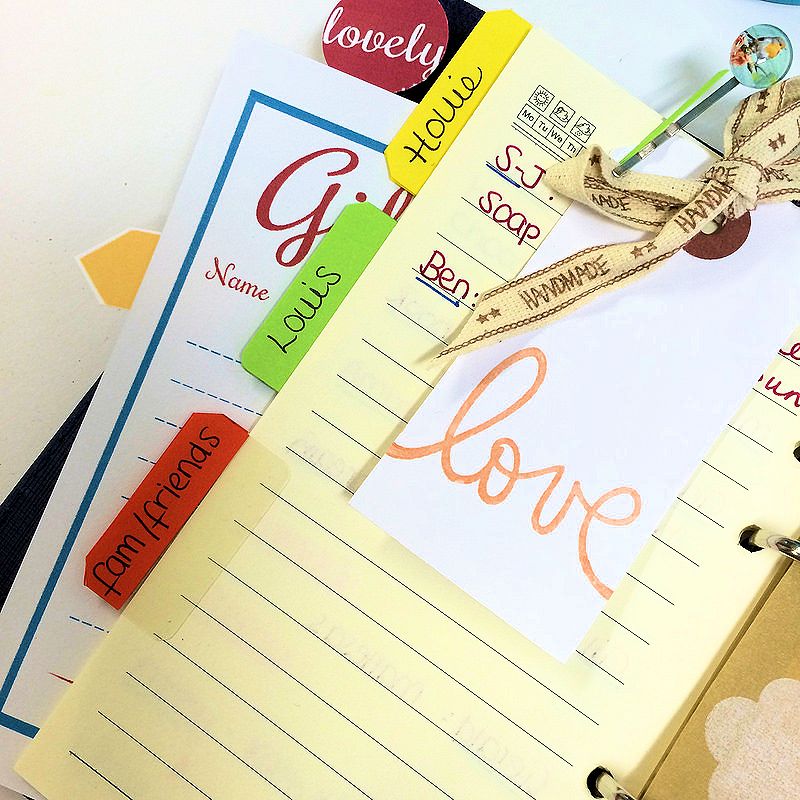 I've added the little tabs from my November Kit. These are really handy for creating dividers and take you straight to the page that you want. You can easily write on the coloured part and the clear half sticks straight in your planner.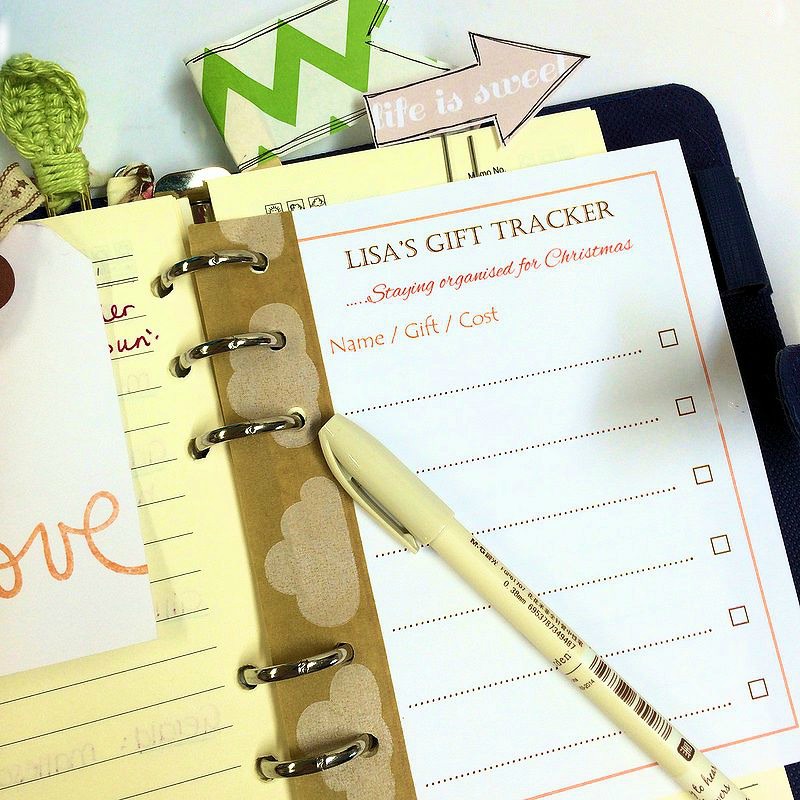 This is a very new addition to my planner today. I can not take credit for this idea. I received a lovely email from Corrie yesterday. Corrie is a new subscriber and received her November Kit yesterday. She got stuck straight in to her kit and adding the personalised notes to her planner by added some washi along the side and punching holes so that the page could be added. Genius idea. Thank you so much Corrie!! Corrie used a very sparkly tape to really add a Christmassy touch. It looked so good.
I really love it when Lollipop friends contact me and show me how you are using the kits. I just makes me so so happy. Thank you.
So, that's the start of my Christmas planning.
I think my next list will be the homemade gifts that I need to make. I've made a few, but I can't remember exactly what. So that's next. I do love this time of year and feel that if I am organised then that makes the festive season even more enjoyable.
Don't you agree??!!
Lisa x