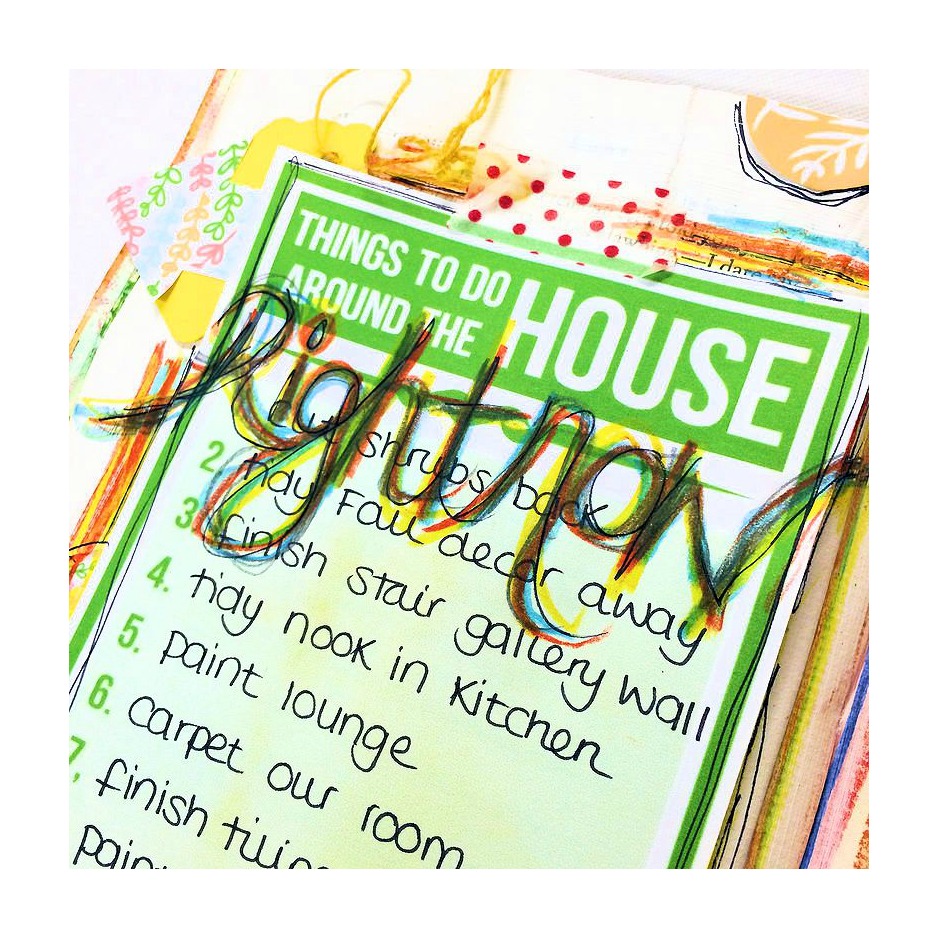 I've been playing with my art journal this week.
Sometimes I like to just play with paints, stamps and inks. Sometimes I like to include inspirational quotes and sometimes I like to journal little sectors from my life right now. It's always fun to look back on.
Today I am using the 'things to do around the house' printable. These come with the November Kit. I thought I would document the jobs that need doing around the house 'right now'!!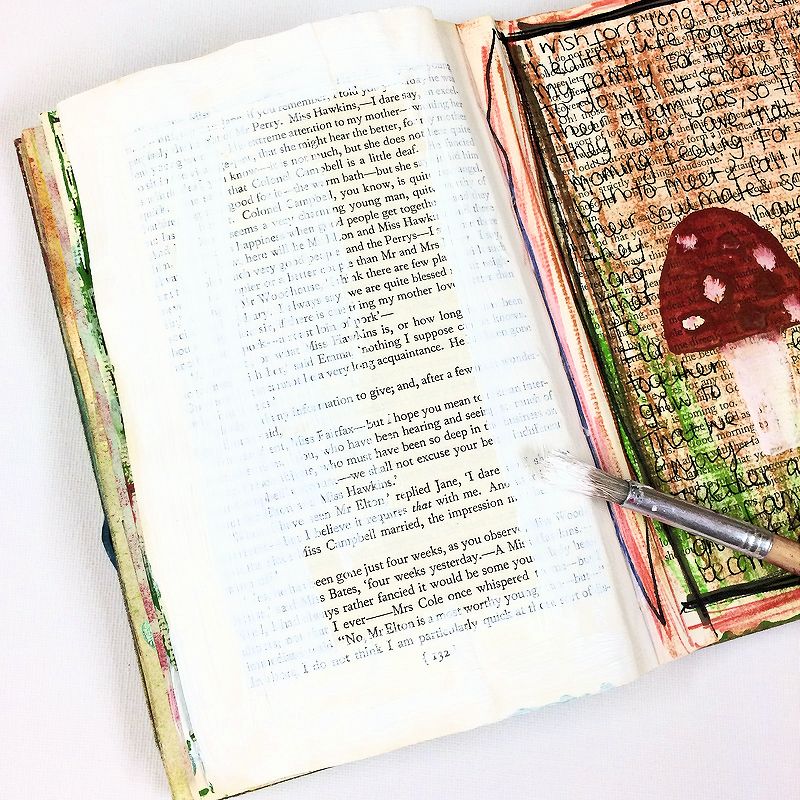 I started off by just a painted layer of gesso in my art journal.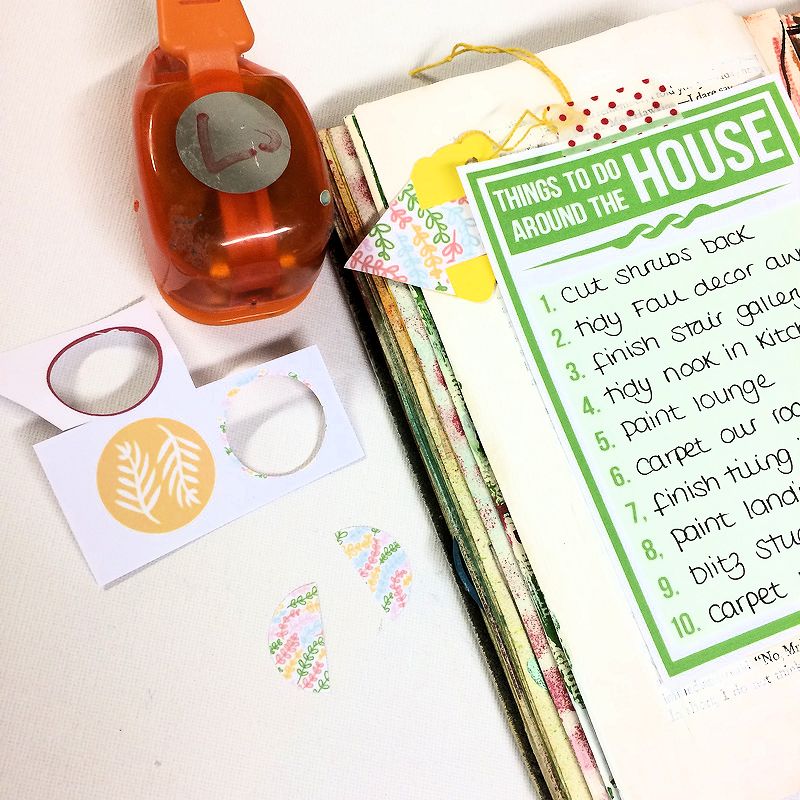 I used the embellishment sheet from the kit.
Both the list and the sheet here can be downloaded here.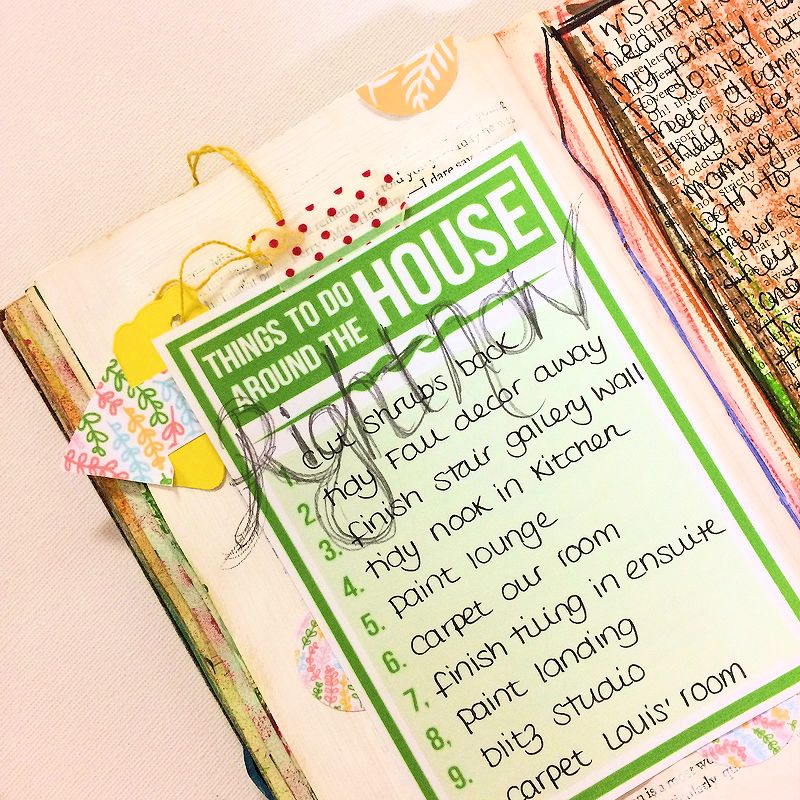 I roughly scribbled the words 'right now' across my page and kept going back over the words making them thicker and longer, adding curves.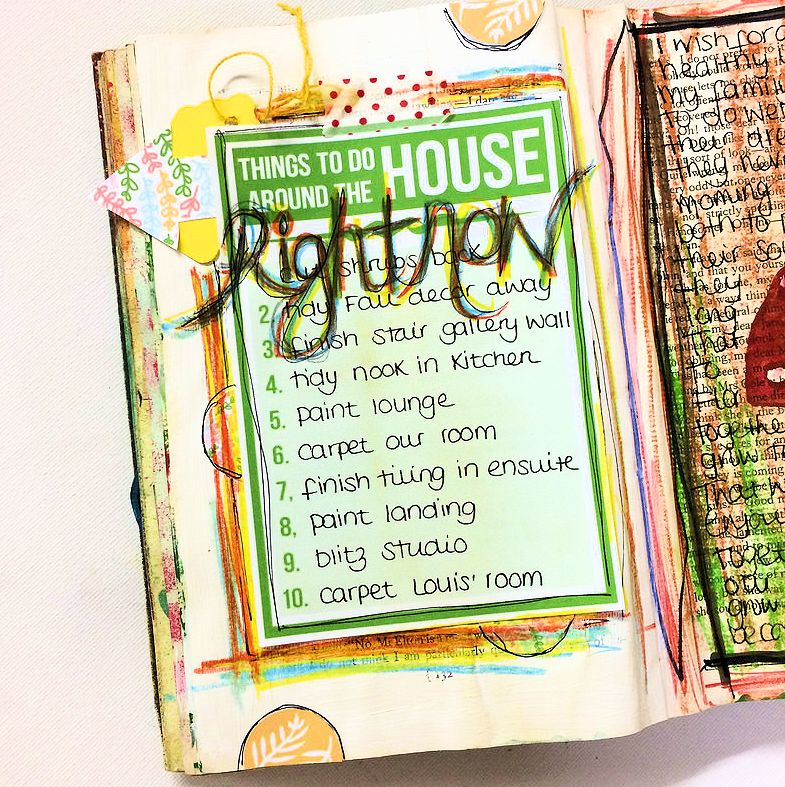 I then went over using coloured pencils and repeated them around the edges of the list and went over in black pen so it stood out even better. I need to add a date to the page too.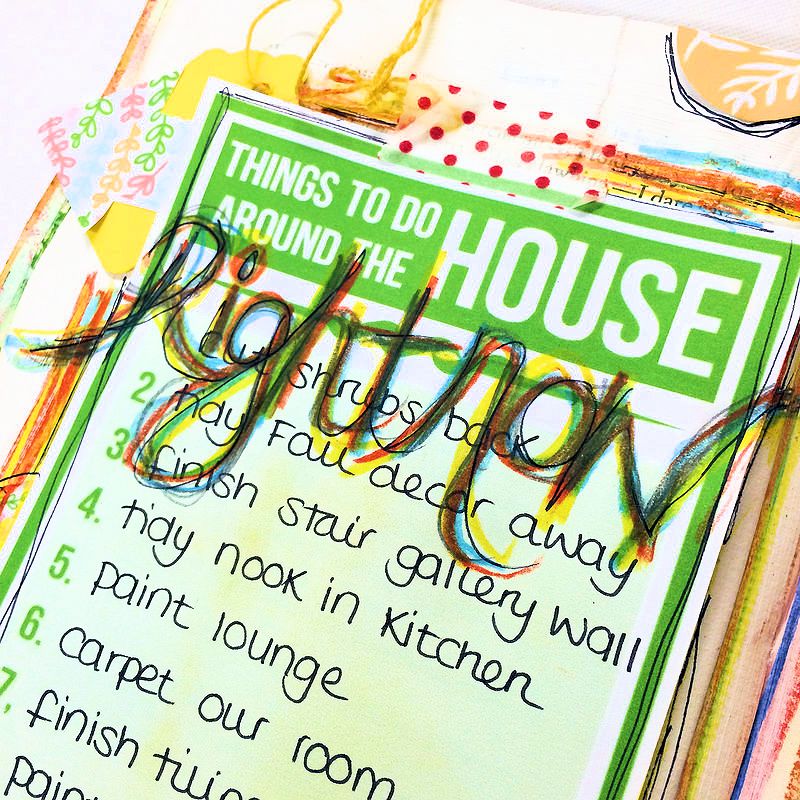 I really enjoy playing with colours.
Now…..just to complete some jobs off that list!