April Kit – It's Raining Cats & Dogs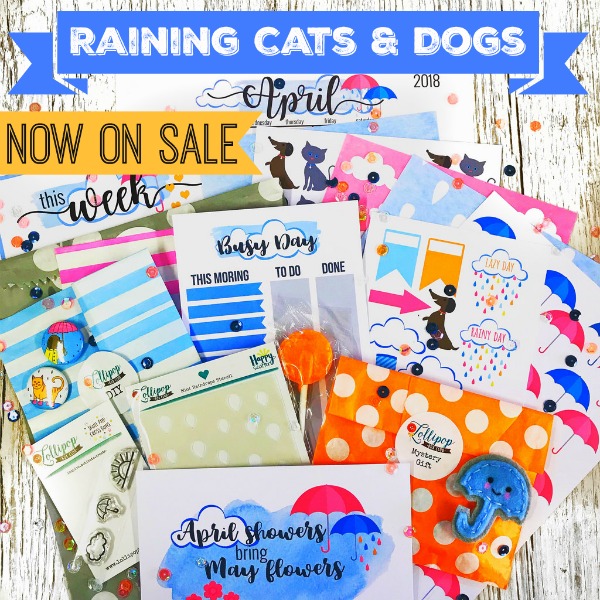 Yay!!! I'm here to brighten up your April.
Here's what April is going to look like around here…..fun, colourful, happy and I even have a few furry little friends for you this month. This month is going to be super cute and super fun.
Our focus this month is going to be about being busy. No matter how busy you are, ways to stay organised, keep on top of things and stay focused.
As you know, I never show everything from the kit, but what I can tell is that….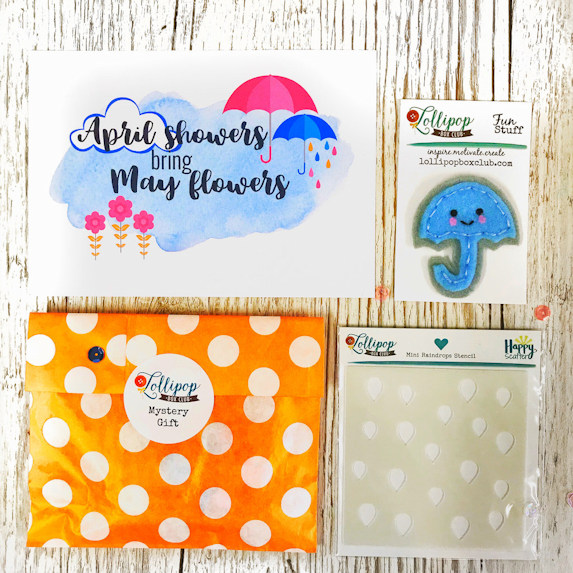 You will receive a raindrop stencil, the cutest handmade felt embellishment, mystery gift and a sweet postcard.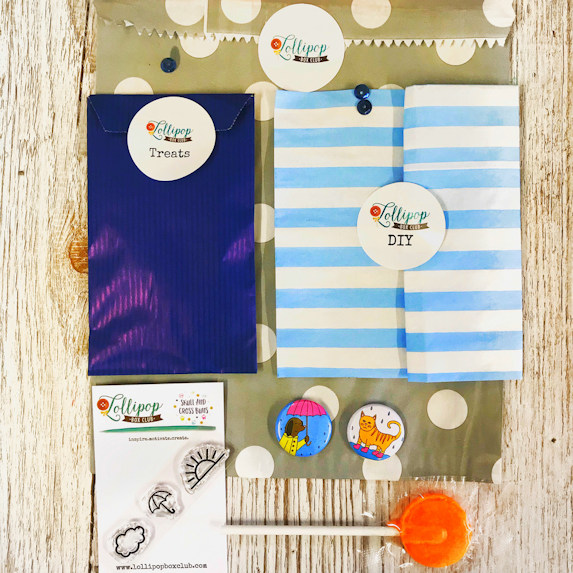 There will be a fun but simple DIY, an exclusive set of stamps, hand drawn flair from Happy Scatter, a cola lollipop and lots of treats.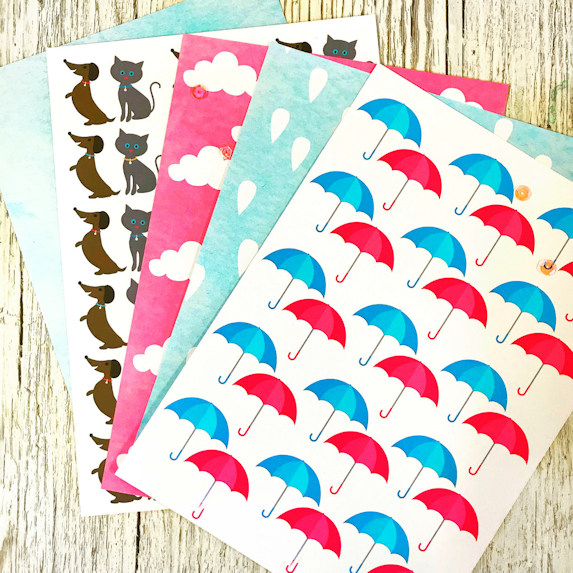 A really cute set of exclusive papers. A5 size.
Your downloads look like this…an embellishment postcard to cut out and use and 3 copies of a busy day list to help keep you organised.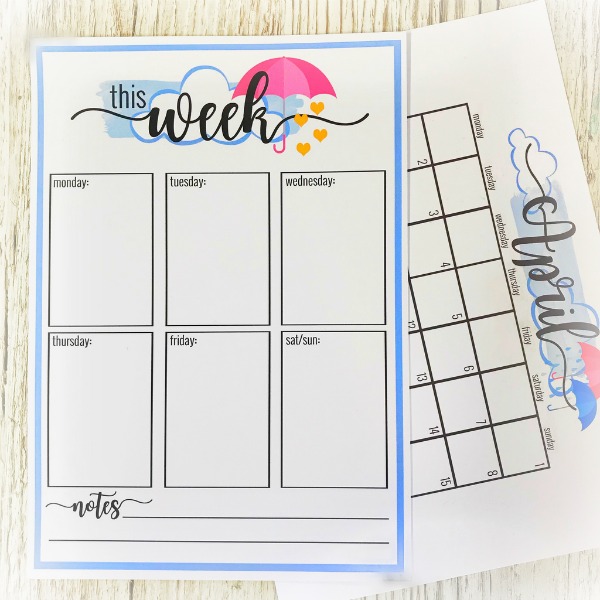 Plus your weekly planners and April and also the May Calendars.
If you subscribe you will also receive codes to download these 4 for free.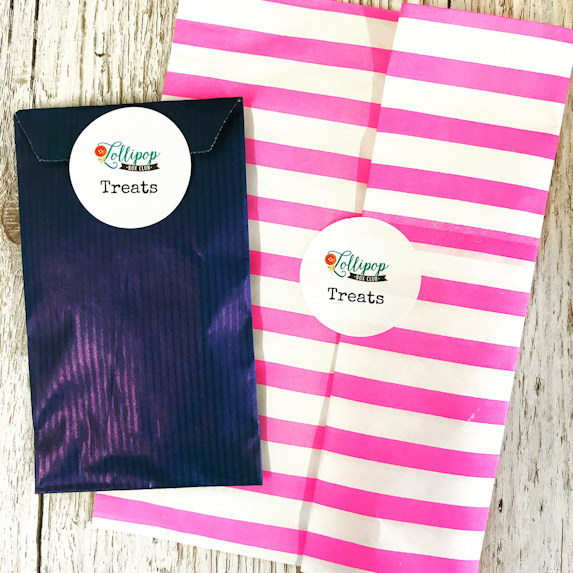 You have 2 treat bags this month plus an exclusive set of stickers and other goodies that haven't been mentioned.
As always you will receive a full box of treats to keep you busy all month long. The blog and YouTube channel will be full of ideas and suggestions on how to use this kit.
You can subscribe here    to receive at a discounted price or you can buy a one off  here, if you would like to give one  a  try.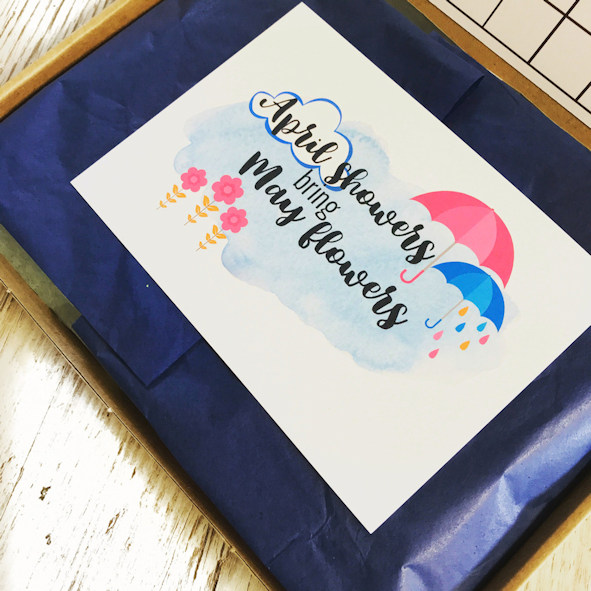 The boxes are postbox friendly so can be delivered even when you aren't there.
All kits get sent together on the 17th April.
April is going to be so much fun!!