How to Make a Pocket Insert – by Danielle – with video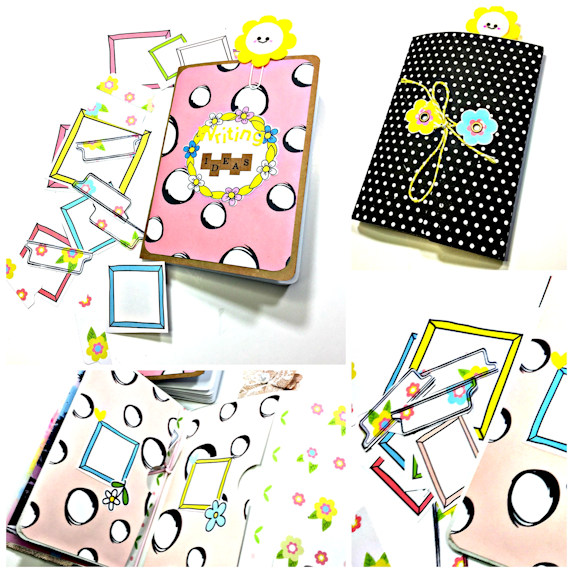 Hi again, lovelies!!
Today I'm showing you a pocket insert for a traveller's notebook. I have a new A6 TN and I have been looking for a pocket insert for a while, and to my dismay, I could not find one anywhere. So I decided to make one!
In April I will be doing Camp NaNoWriMo, (National novel writing month), and this pocket insert is intended for my writing ideas, and other writing bits and pieces. So I made it with intentions of putting a notebook inside but it can be used on its own as well.
I used the patterned paper for the pockets and I cut up the paper with the frames, intending to use them as titles, (or maybe random quotes as well, I have not decided yet! I'll see what takes my fancy!). After, I stamped the flower paper with the tab top stamp, I punched them out with a tab punch. 
Here's a video of how I made it and how I intend on using the insert! 
Hope you enjoy!!
Much love!
Danielle