My Favourite Way to Start the Day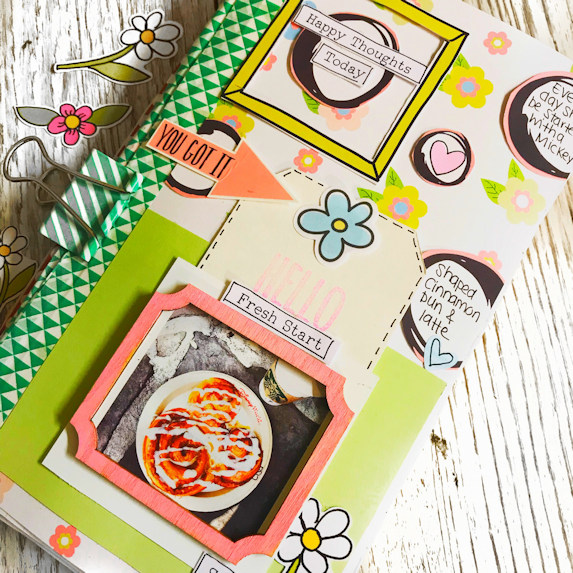 Hi, Lisa with you today. I thought I'd include a page in my Traveler's Notebook to document my favourite way to start the day using the March Kit.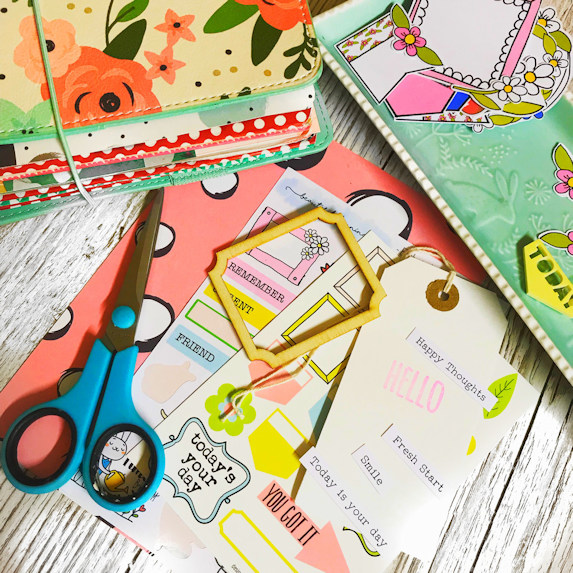 I started by laying out a few pieces from that kit that I thought I wanted to use. I like doing this as sometimes having too many things in front of me when I create gives me too much choice and the creating process then takes so much longer. This way there are fewer items to pick from.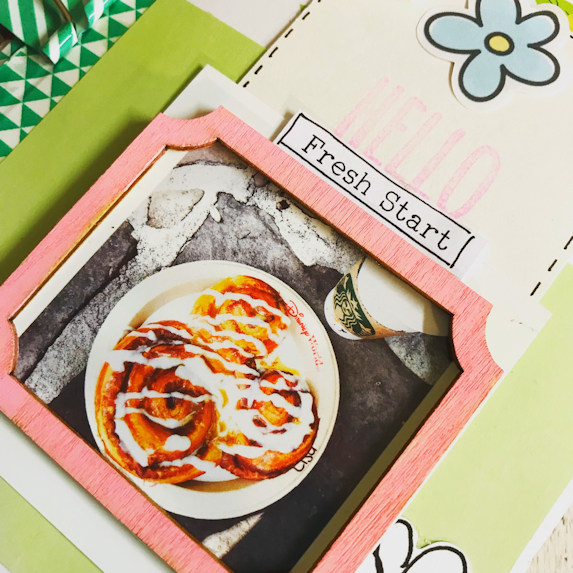 My favourite way to start the day is with a fluffy latte and cinnamon rolls. Now I don't really have much of a sweet tooth, but I really can't get enough of these. It became a mission of our's whilst on our last Orlando trip to find the best cinnamon buns. Animal Kingdom won. This one not only was Mickey shaped, but ginormous and fed 3 of us. It was hot, gooey and drizzled with caramel too. Amazing!!
I took one of the wooden frames from the kit and painted it pink using this Dylusions paint here.      I really wanted it to stand out on my page.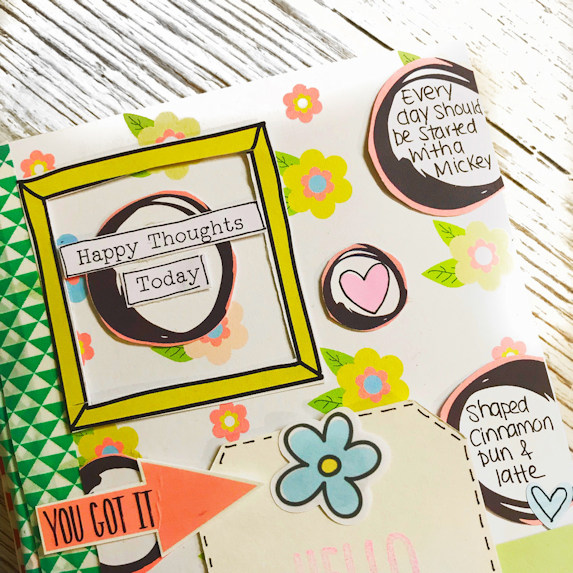 I took the frame paper and the spotty paper from the kit. I cut some of the spots out to stick on my page. I added a couple of the printed strips to one, journaled in a couple and added a heart sticker in the other. I also used other stickers and the embellishment postcard too.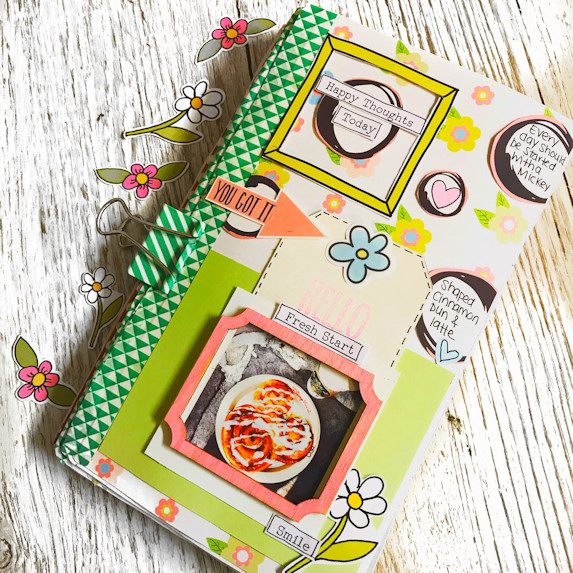 What's your favourite way to start the day?
Why don't you also scrapbook or document it??
Come and share in our chat group here. We'd love to see.
Lisa x