Art Journaling with Danielle – includes video
.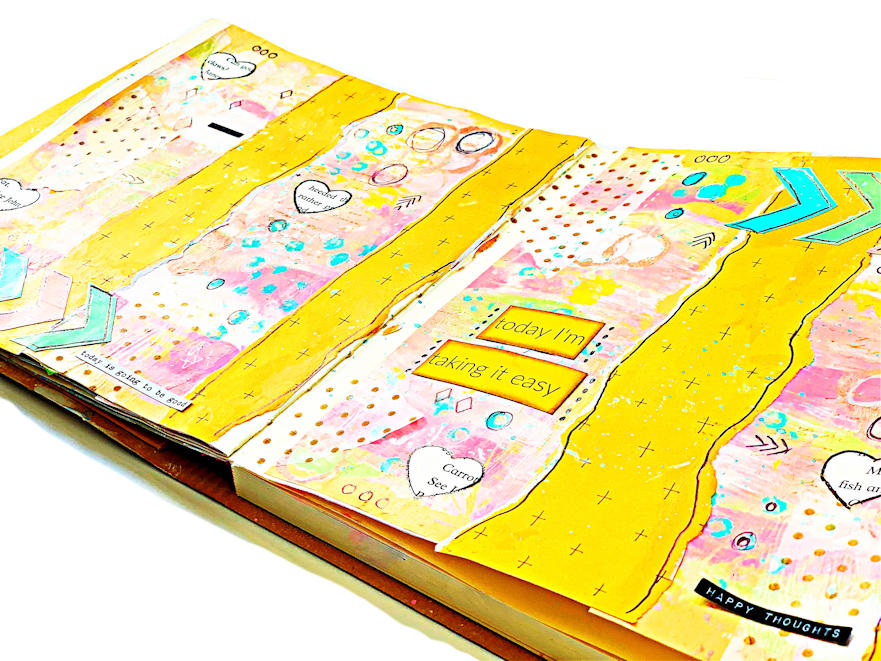 .
Hey Lovelies!!
I'm back with another art journal page for you! I'm really enjoying getting messy with paints lately! This time I'm using my Gel press plate to create a background using the kraft paper from the kit.  You can see the kit here. I love how the colours look against the brown of the kraft paper. 
.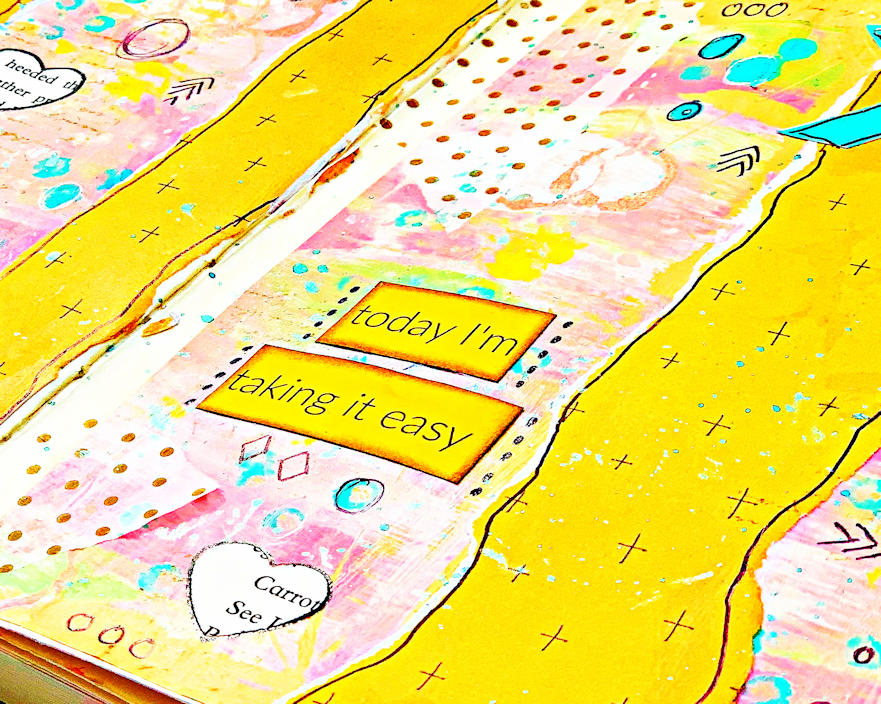 .
Once I glued the papers in with mod podge I used the lovely Little Rainbow Moon watercolour to make splatters on the page (because it isn't one of my pages without them!). And of course, I had to use the dotty tissue paper!
.
I added some script texture with a stamp I have in my stash (I can't remember where I got it now or what it is called, sorry!). I also added more interest to the page by adding some marks to the page with white and black pen.
.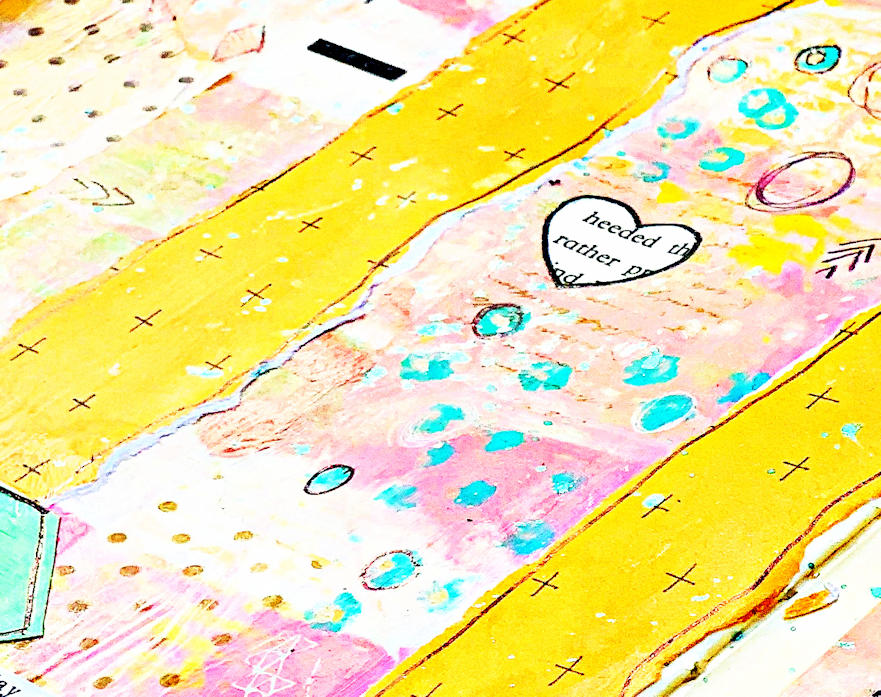 .
I used the chevron paper to add a focal image and the quote on that paper to add a title, which is fitting to the spread as doing this page I really did take it easy that day just having a play and not overthinking. I then added the paper hearts and the quote stickers.
.
.
Until next time, lovelies!!
Take care and much love!
.
Danielle x