Memories in My Journal – with Korrieann
.
I think that this is one of my favourite spreads I have ever put in one of my journals.
(using the April Kit here)
The photos are from a favourite walk of ours, hidden behind the blue door. You would never know it was there, a real hidden beauty.
.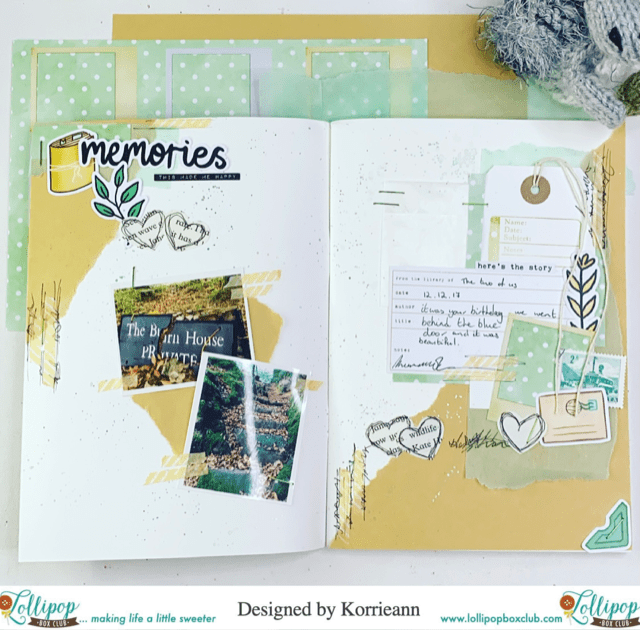 .
The kraft with the mint green is a beautiful combination. I have torn the kraft to cover half the page diagonally as my base before building my cluster using the tissue paper, tag and the other elements seen above in the photo, layering them together.
.
.
The heart cutouts are cute but I wanted them to stand out a bit so I just added the black lines to them.
.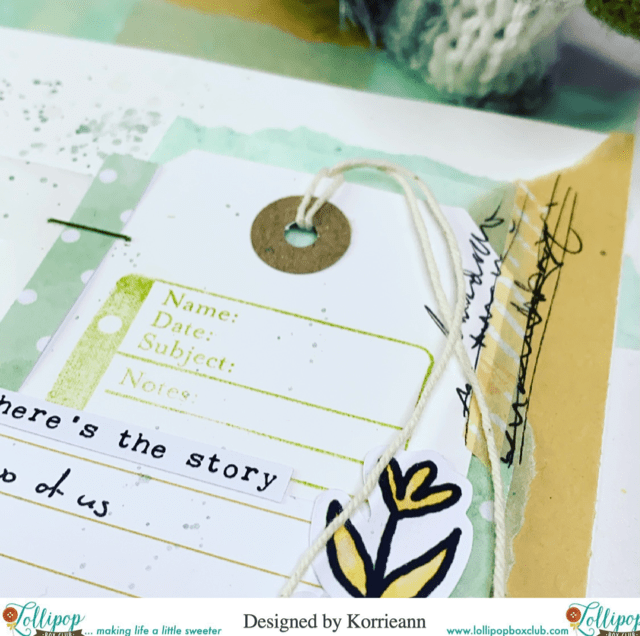 .
The tag and library card are perfect journaling spots for me to add my story.
.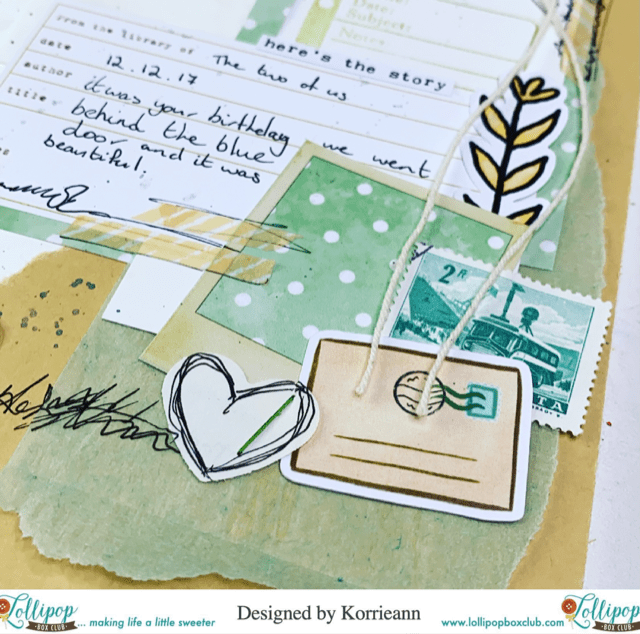 .
I have added the washi tape elements and outlined them again same as the hearts just to add a little extra detail to the pages.
.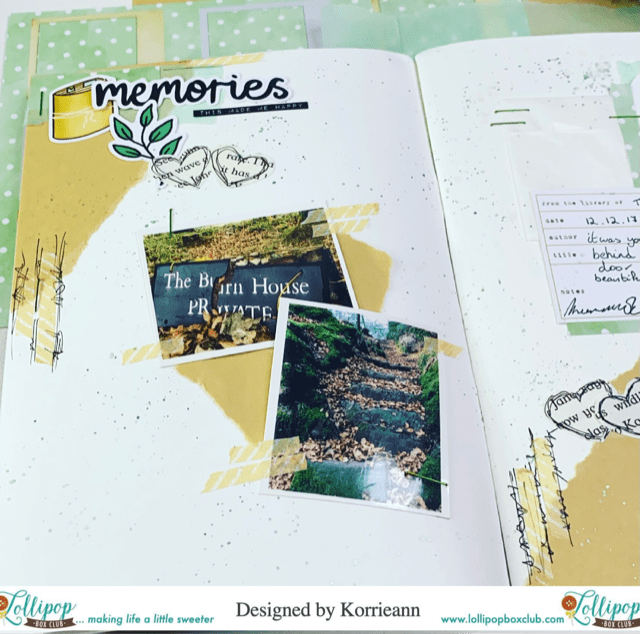 .
On the right hand page is where I have added my photos, using the kraft paper sticking out from behind. I still had some kraft left so I popped it in the top corner to make another cluster using the die cuts from the kit, another couple of the hearts and the word sticker sheet.
.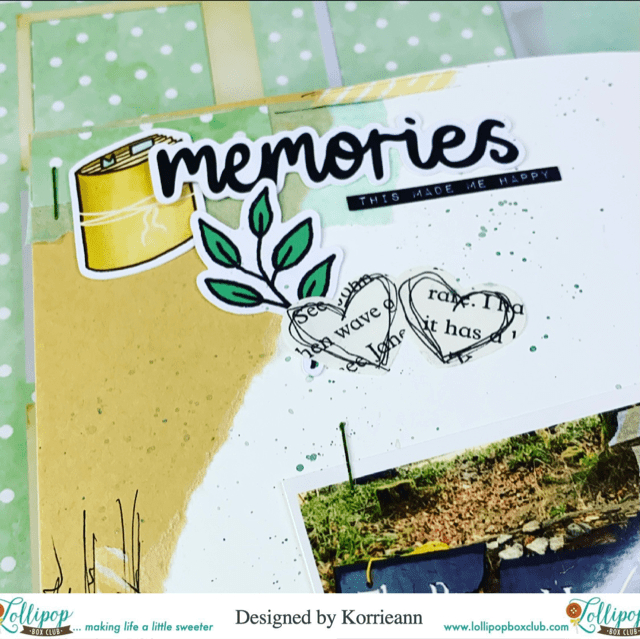 .
I finished off my pages by adding the splatters from the sample of watercolour from little rainbow moon that came in the kit, you can't see from the photo but it has a lovely glimmer to it!!!
Reminds me of speckled eggs.
.
Thanks so much.
Korrieann