Picture Perfect – Scrapbooking with Emma Kate
.
Hey Lollipop friends, I'm back with another 12×12 layout today using the 'Smile' kit here, I just fell in love with the camera patterned paper & wooden elements so I just went with it as a theme for my entire layout.
.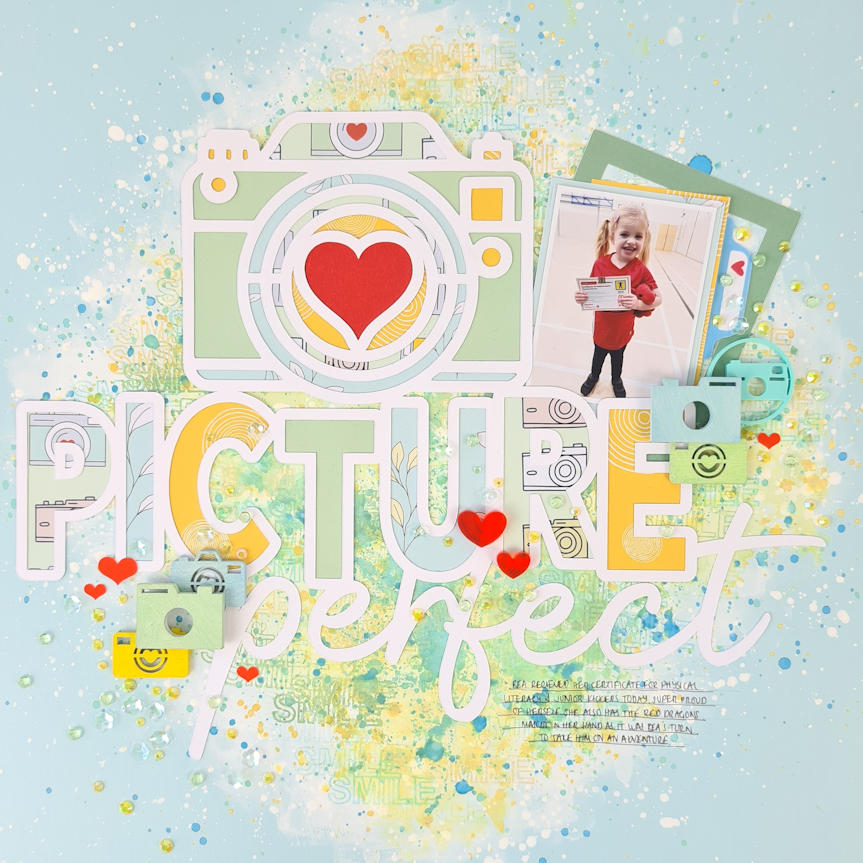 .
It started with a mixed media background using the packaging technique to apply my mists in colours that complimented the patterned papers, using the same colours in distress ink I repeatedly stamped over the top of my mixed media using the adorable 'Smile' stamp from the kit.
.
Next I backed the 'Picture Perfect' cutfile from Peartree Cutfiles using the patterned paper, adding red cardstock from my own stash as I wanted the heart in the camera to be red which mirrored the red hearts in the camera patterned paper.
.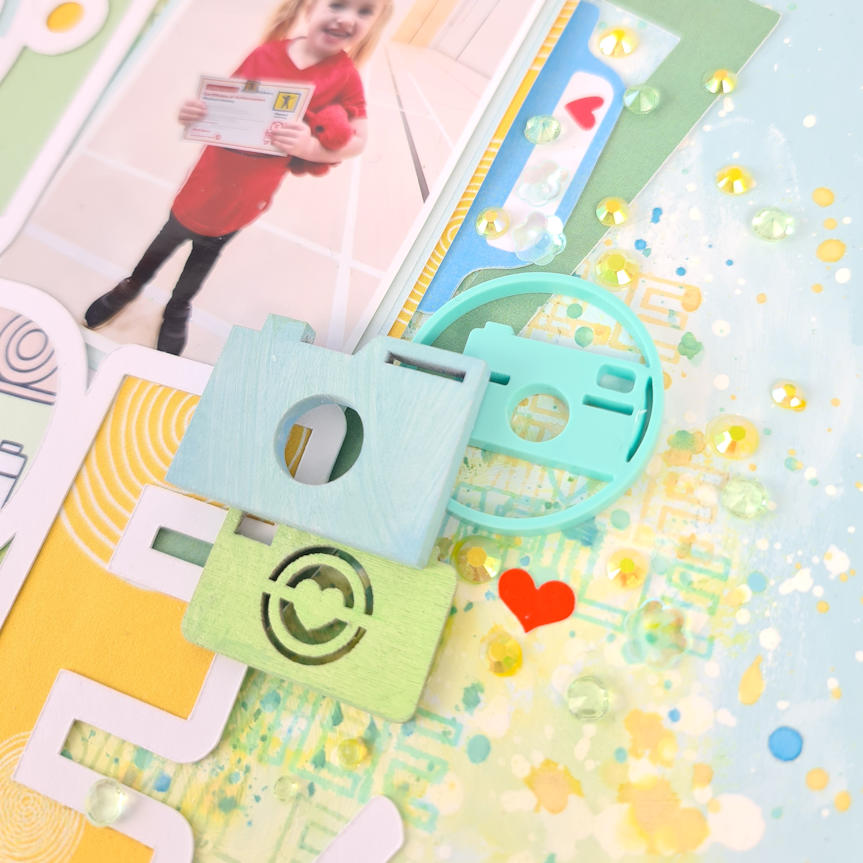 .
I layered the off-cuts of the patterned paper behind my photo, along with the polaroid frame & a tab from last months 'Rise & Shine' kit, again adding another little red heart, then tucked this just behind my cutfile.
.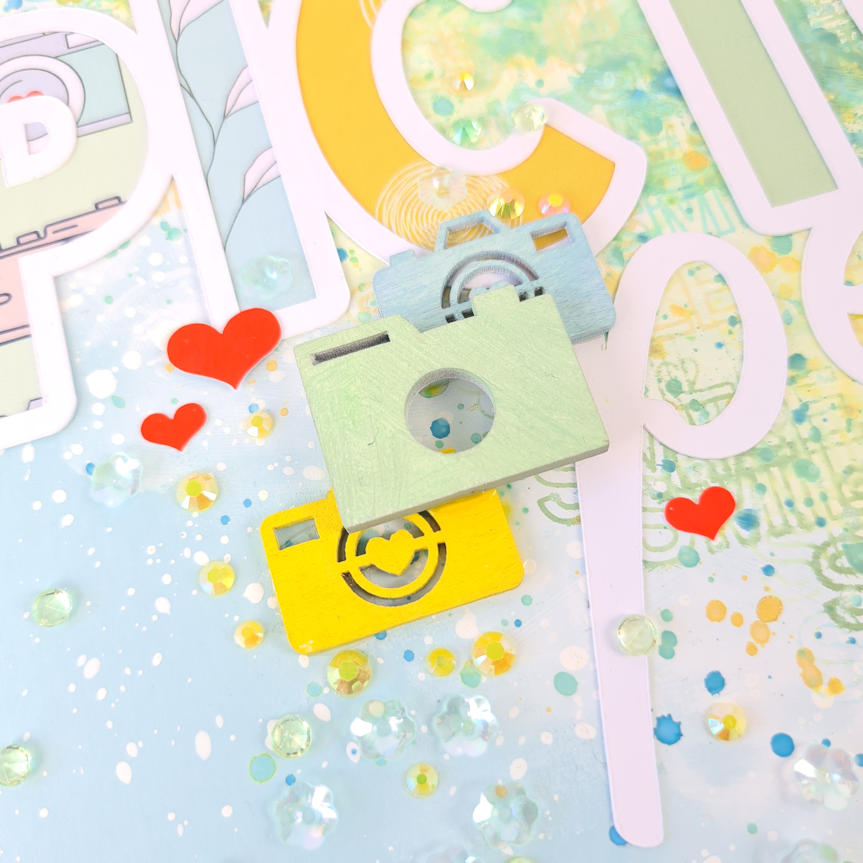 .
I then created two camera clusters using the wooden cameras from the kit & a couple from my own stash, a little tip, its best to paint your wooden elements in white first, especially if you want a vibrant colour.
.
To finish I added more red hearts to my page using stickers from the kit & a couple of Bramble Fox perspectives to balance out the pops of red on my layout, added my journaling & a sprinkling of colour coordinating gems.
.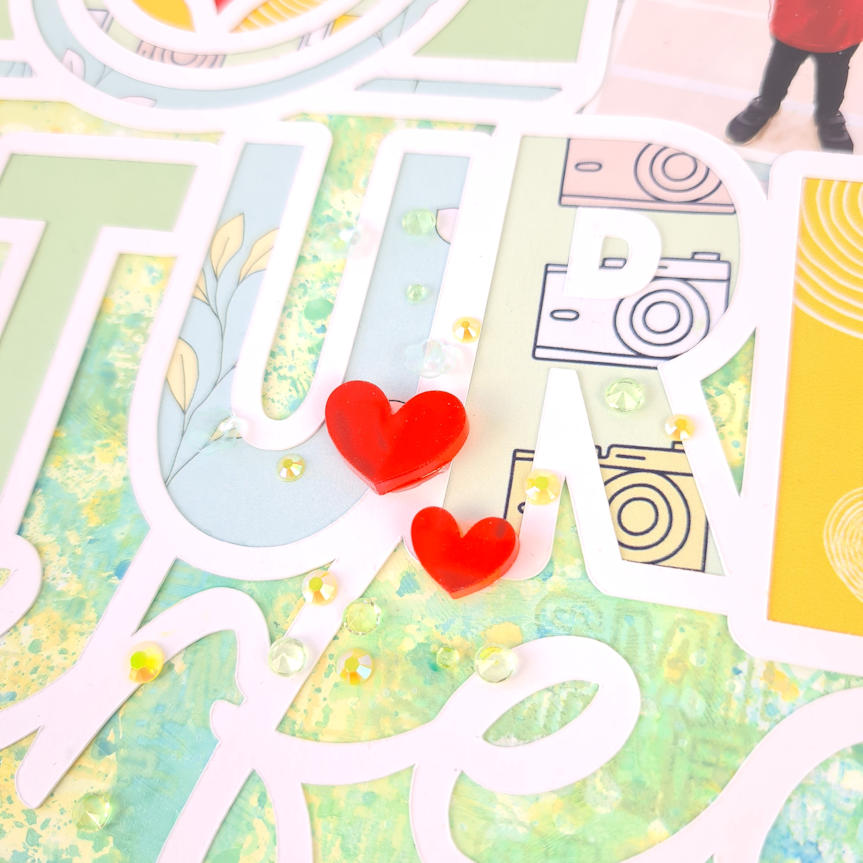 .
Red is usually a colour I shy away from but I really think it creates a great contrast against the pastel shades of blue & green, why don't you give it a try yourself,
.
Much Love
Em x