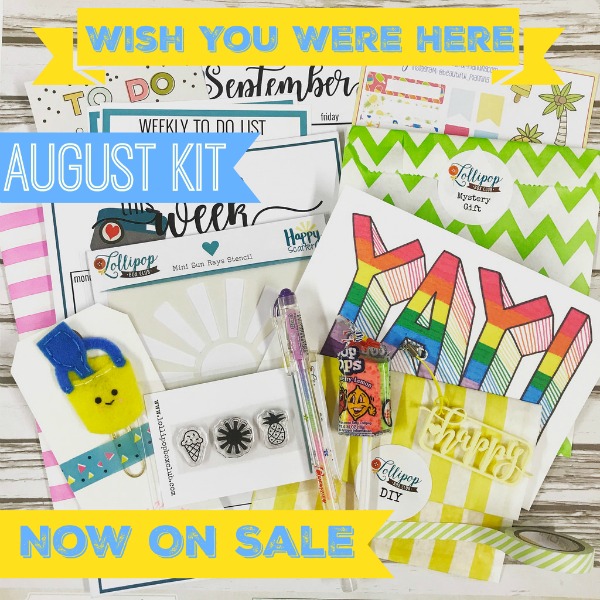 I love the 1st of every month when I get to share more of the new kit with you.
So here it is 'Wish You Were Here'. Our new August Kit.
Subscribers have really increased and we don't have many 'one off kits to sell this month.
If you would like to grab one quick, you can do so here. Or if you would like to subscribe so you never miss out, you can do that here.
We are going with a fun Summer theme this month. It's bright, happy and really sunshiny.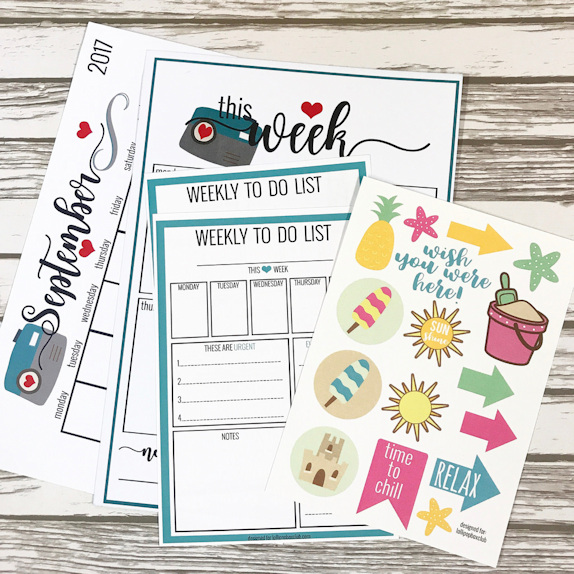 Here are this month's exclusive printables. As your kits will be arriving mid August, you have your planner sheets ready for the month ahead and your weekly lists to get you up organised right now. There's also an embellishment postcard for you to cut out and have fun with. All subscribers will receive a code in their kits to download for free so you can print yourselves and use over and over .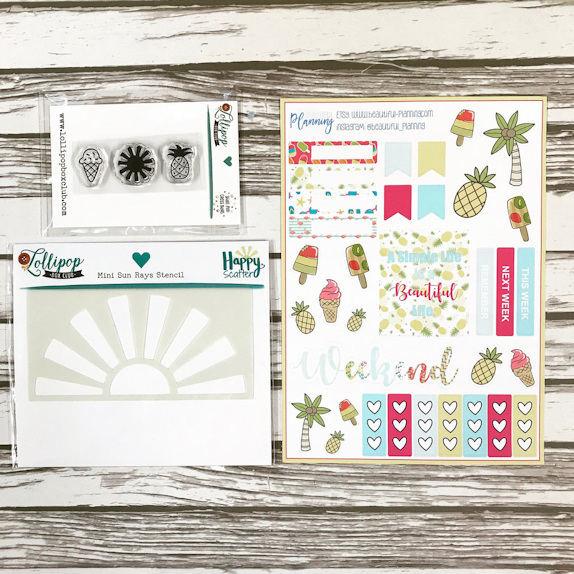 Here are are exclusive stencils from Happy Scatter, our stamp sets from Skull and Crossbuns and stickers from Beautiful Planning.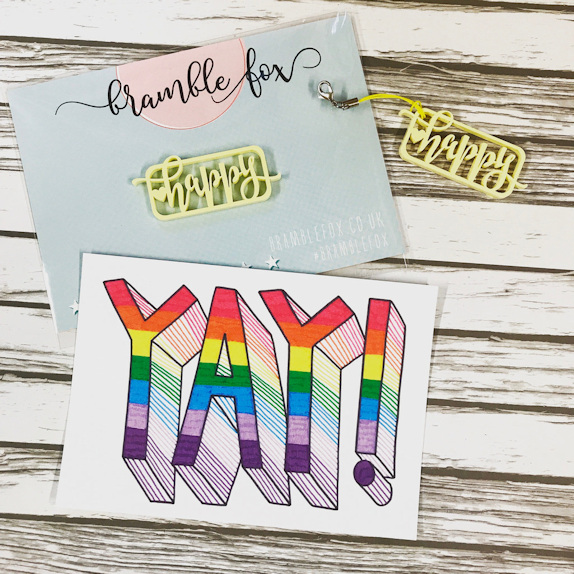 We are also working with Bramble Fox once again and this month we are collaborating with Laura from IpDip Designs. I love her artwork. It's so bright and happy!!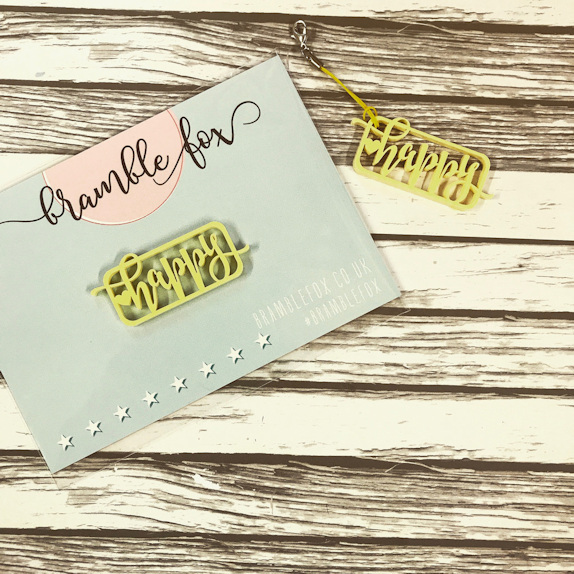 I love the acrylic words from Bramble Fox. Great to use as an embellishment or in your planners. This month I'm including these little yellow loops with clips so you can attach them to your planners too. Look out for the loops in your treat bags.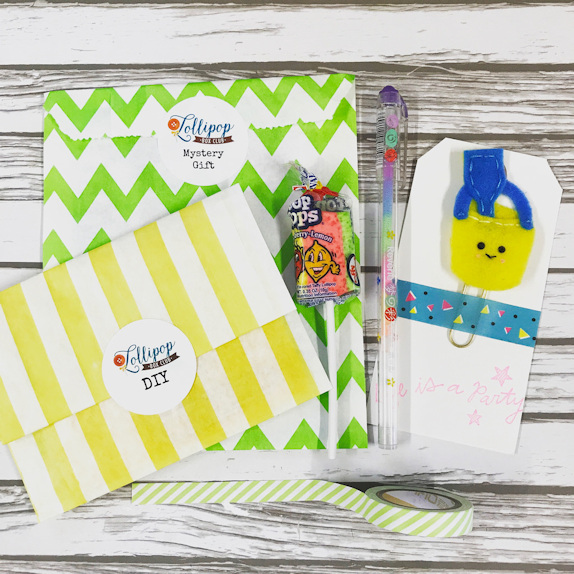 And talking of treat bags (not pictured here) you will also receive a treat bag dull of various bits and pieces, a mini DIY kit, a mystery gift, a fun fruit cocktail pen and these adorable planner clips made by Andie from Andies Accessories. These just make me smile!
Plus there's many more treats that I haven't mentioned yet. I do like you to have lots of surprises when your kits come.
The blog will be themed to go alongside this kit this month. We have so many projects and ideas to share. I hope you will join myself and our lovely creative team.   And don't forget you can join our private chat group on facebook here where lots of subscribers share their creations using these kits.
Thanks and Happy August to you. Lisa xxx