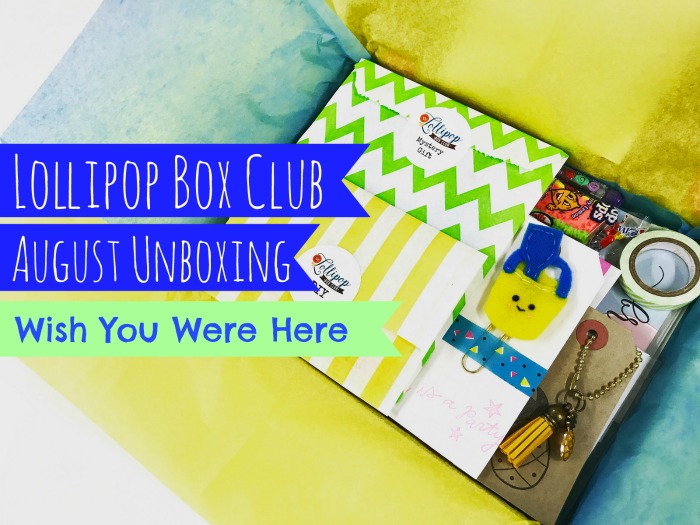 Firstly, please do read this today as there are some important details that you will want to know.
And secondly, I have an unboxing video up here for you super early this month. You can view what's coming in this month's kit here. As always, I never open up the packages when I do an unboxing, so you still get lots of surprises, but you have a good feel of what's coming.
This month there are changes for some re delivery
We are taking a family Summer break this month. For this reason, for the first time since I've been creating these kits, I'm going to stagger the dispatch times.
Our subscriptions run every month from the 17th through until the 16th of the following month.
Usually the kits are shipped around the 17th/18th of the month all in one go. This month as we have a date with Mickey Mouse, the main bulk of the kits will be shipped on the 5th August. Anyone who's subscription payments go out after this date will be sent out staggered as your subscriptions renew. So if your payment goes out on the 14th for example, your kit will be dispatched on the 14th.
No one's kit is being sent out late, in fact the majority are being sent out early for this month only.
I hope you understand.
Delivery Times
Please allow time for your kit to arrive. They do usually take 2-3 days within the UK, but there's always a couple every month that take over a week to arrive. Royal Mail allow 2 weeks.
If you are an international customer, depending on where you are, please allow upto for 4 weeks. Usually they only take 2-3 weeks, but sometimes they can take a little longer.
If you are still waiting after this time, please email me – hello@lollipopboxclub.com – I do have family house/pet/lollipop sitting whilst I am away and I will also still be working whilst I am away, so I can still sort this for you.
Please DO NOT message me or leave comments for me on social media as I may not see them. Email is the safest and fastest option. 
Our Trip
We are super excited about this trip. We've been planning and saving for almost 3 years now. Orlando is a very special place for us as it's where Ade and I got married 10 years ago. Our daughter Hollie has just turned 18 and has just finished school. She will also be receiving her A Level exam results whilst we are out there and Ade has a birthday whilst we are out there too. So it's a very special trip.
For me also, I started up my first business when my youngest was just 18 months. That was 14 years ago. It was a wedding business and from March until October I was rushed off my feet. I have never been able to take time off in the Summer holidays. It's always been a stress juggling work and kids. Feeling majorly guilty and over tired as I would get up as early as 4am to start so I could do something nice with them in the afternoon before I would start back again after tea time. I have recently closed the wedding business to concentrate on Lollipop Box Club and for the first time I am taking time off in the Summer school break. It feels amazing and very needed. They may now be 18 and 15 years old, but I can't wait to spend this time with them.
I do hope you understand. If you have any questions, please do email me.
Thank you so much and I hope you will love your August kits.
Lots of love
Lisa and family xxx