Autumnal Gifting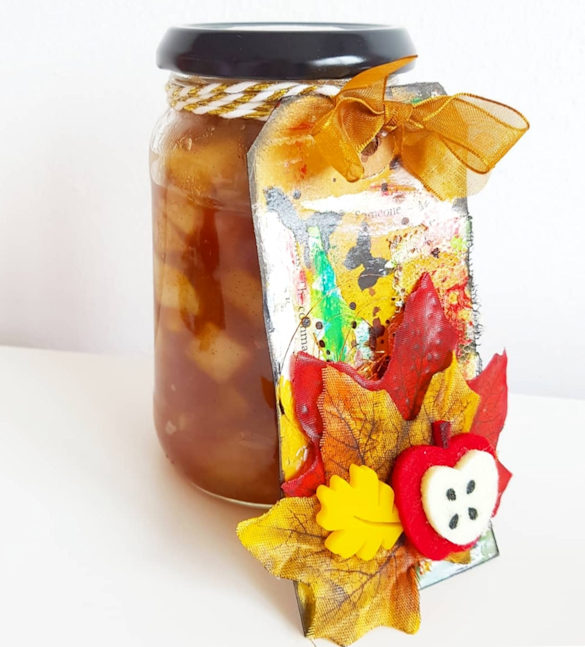 The happy mail swap Lisa is organising this month got me thinking about different kinds of things I could make to brighten someones day!
I have an apple tree in the garden than has grown so much fruit I've got apples coming out of my ears.  I decided I'd like to make some apple pie filling to give to friends and family so they can just pop it in some pastry and have a quick and easy yummy pie.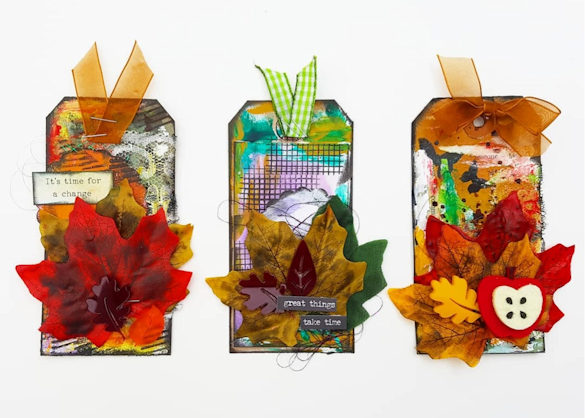 I made some tags to attach to the jars with instructions/ingredients on the back.  I used lots of the papers, tabs, lace and tissue paper to later up the tags.  Using my finger I added lots of flashes of paint and inks.  The fabric leaves I had from last year and ran some black ink over them to dull the colour slightly. They go perfectly with the 
Falling Leaves
 acrylic embellishment from Bramble Fox who added the 'Story' embellishment to the
box this month here
.
I wasn't sure on the colours initially but think they're perfect for Autumn!
Vicki x