Creative Tips & Scrapbooking From Carrie
Hello Lollipops, How are you all doing during this very odd time?  Its certainly different, but I am trying to get through as best I can by scrapping more, journaling to get out all my thoughts and fears and creating lovely things.  I was looking through all my previous Lollipop kits the other day, trying to find inspiration for this post and I noticed that the kits complement each other really well, so I thought I would use them together to create a page.  I love using these kits for scrapbooking, there are so many fun elements to use.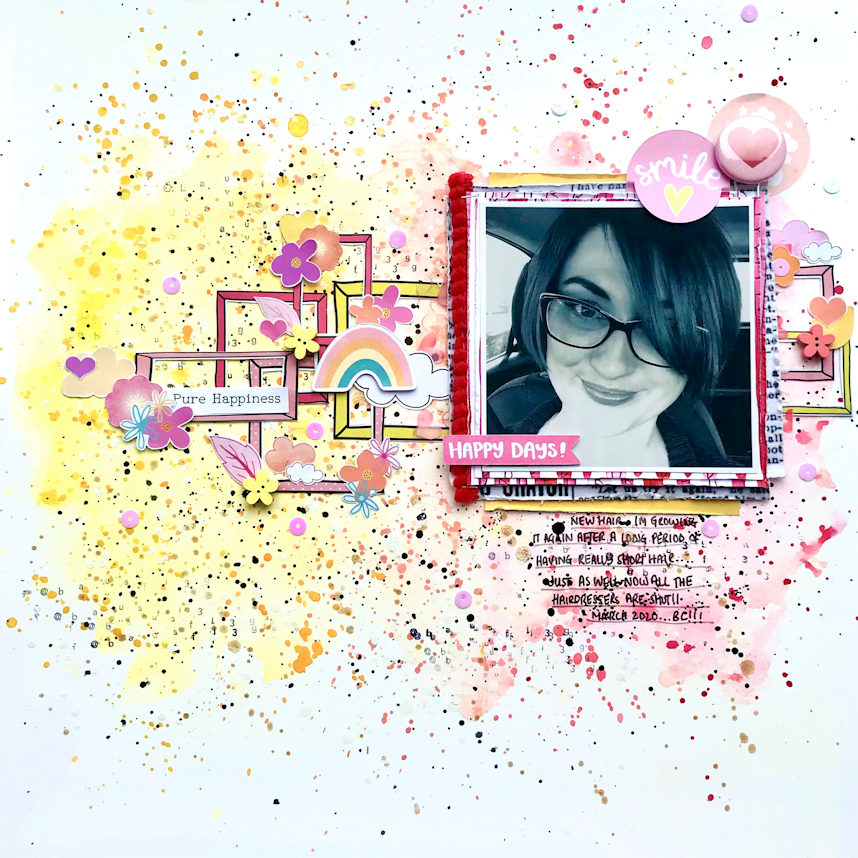 I started this page the way that I start all my pages – with gesso and then lots of colour. I decided that I would use yellows, pinks and reds so built my background using these colours.  I used the packaging technique to smoosh the colour on the page,  then added splatters in the same colours once this was dry.  I also added splatters in black, white and gold to add some extra detail to the background.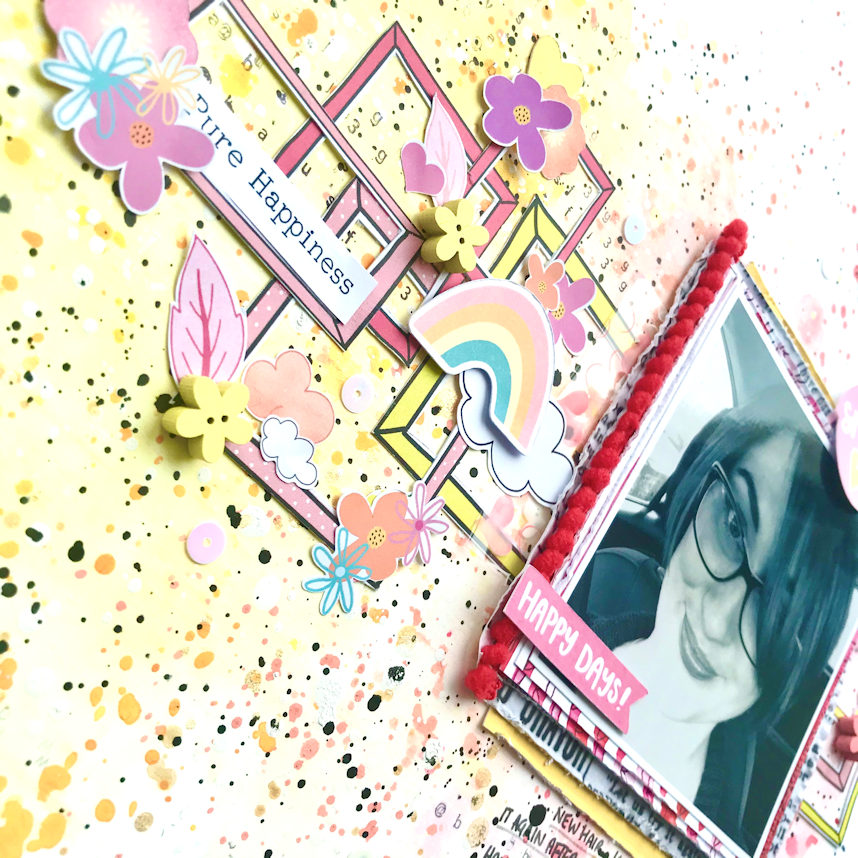 While this was drying I looked through my papers – I picked from a variety of different kits, including the Hello Spring kit, Day Dreamer kit and You Are Amazing kit and I used these to back my picture.  I also picked the frames paper from the Hello Spring kit, so spent some time cutting these out to build the embellishment cluster.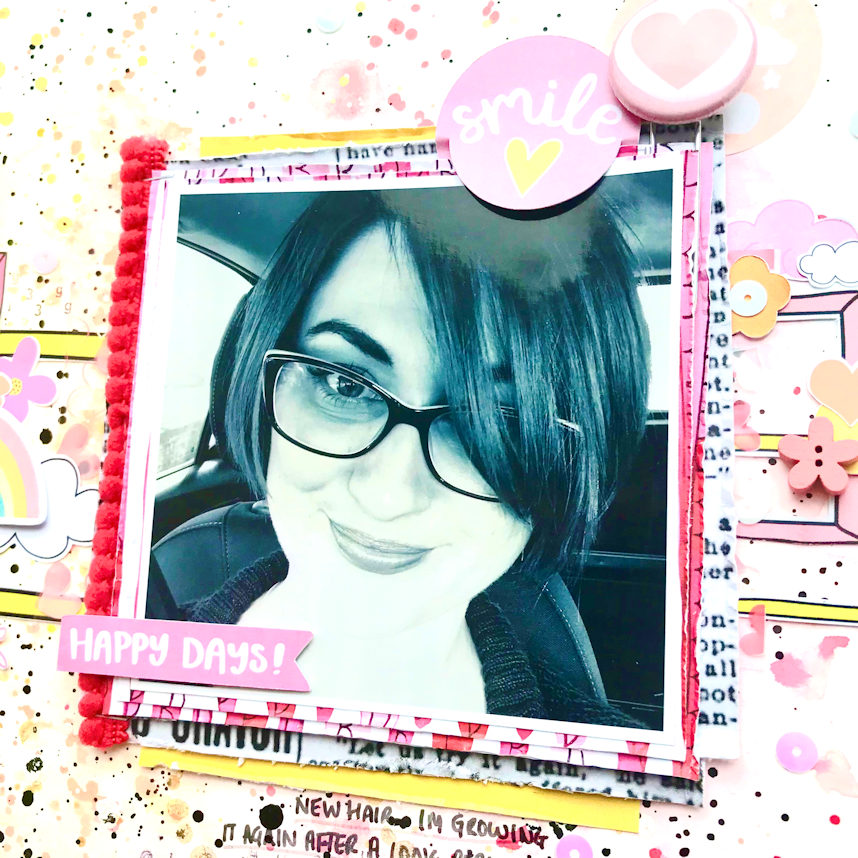 I also sorted through the embellishments and picked any that went with my colour scheme.  There were loads!  You really get so many super cute bits and pieces in these kits and Lisa does such a brilliant job of pulling them all together.   I picked out some die cuts, a flare paperclip and some red pom-pom trim that I ran down the side of my picture.   I also used some of the yummy Mrs Brimble's stickers and the delightful flower buttons that came in the Hello Spring kit to add more details.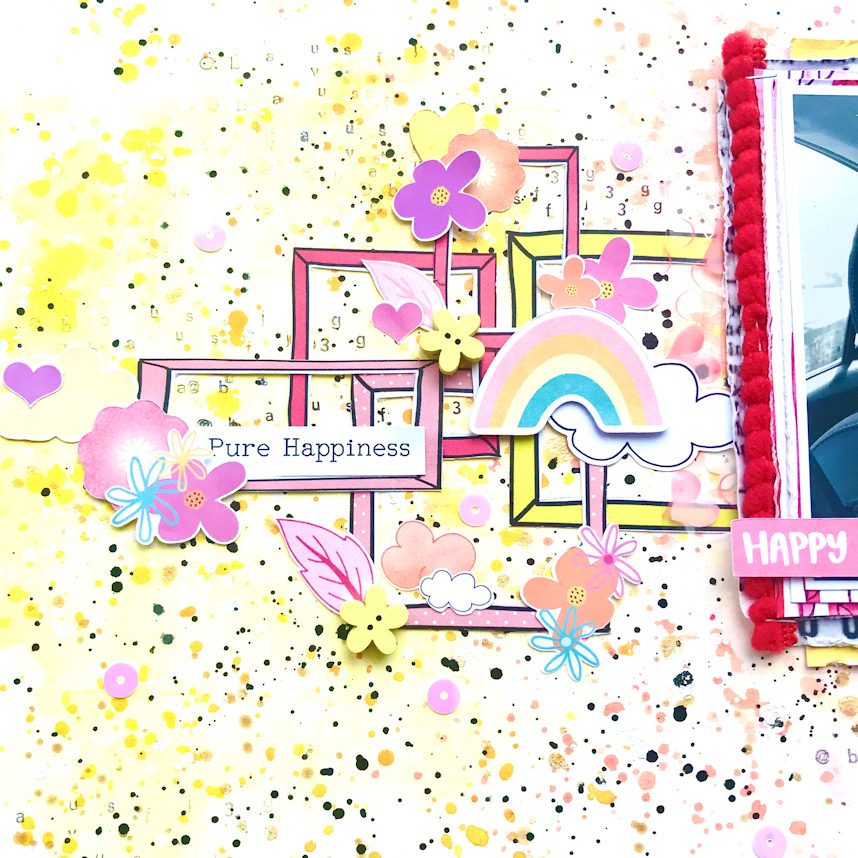 Finishing of the page I added a few sequins from my stash. Apart from the cardstock and mixed media, these sequins were the only thing that I pulled from my stash to make this layout.  The Lollipop kits are packed with papers and embellishments which makes them perfect for scrapbooking and I had so much fun making this page.
That's all from me this month – please all stay safe and try and keep busy, creativity is an awesome outlet for stress and a really great distraction.
Love
Carrie xo