CHALLENGE – Greatest Adventure – by Vicki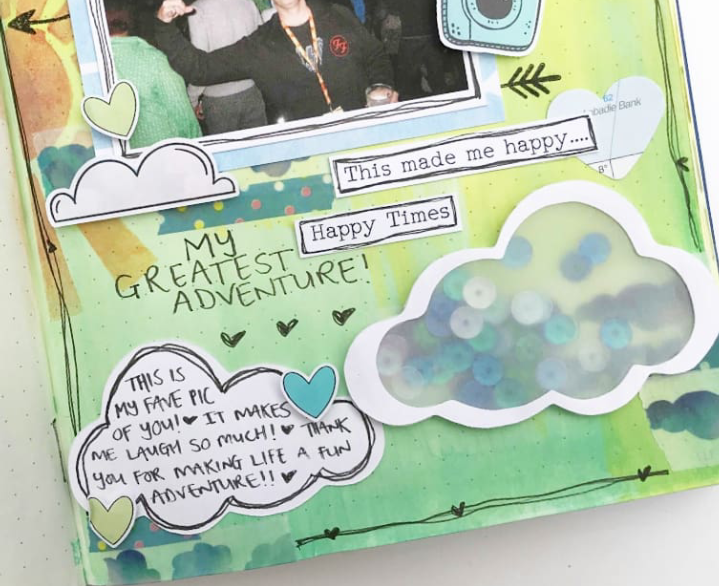 Hiya Vicki here today,
Lisa asked me I'd like to pick a Creative Journal Challenge for this months 'Seek Adventure' box!
So your challenge is to document your 'Greatest Adventure'!!   It can be anything.  Holidays, Children, Marriage, Life?
I made another page in my bullet journal about Steve – He really is my greatest adventure and surprises the kids and me every day.  Life would be so boring without him!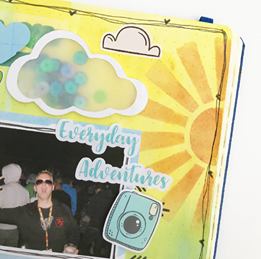 I used ink and the sun stencil from a previous kit to make the background.  I added a few strips of washi and the arrow stamp before adding my photo.  I cut 2 cloud outlines and glued some vellum on the back.  I popped in the sequins from the kit and made them little shakers.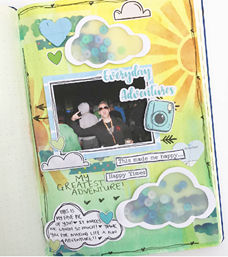 I didn't have a lot of journaling so stuck in one of the cloud insides and wrote it on there.  I finished the page off with some of the punched hearts, stickers and sentiments.
I can't wait to hear about all your Greatest Adventures!
Vicki x