Creating Textured Cards with Philippa
.
Hi there Lollipop lovers!
I hope you are all enjoying the sunshine when you can! It finally feels like summer has arrived.
I have a few birthdays coming up in the next few weeks so I've made some cake themed cards with the May kit here.
it a try I've used it on the cards.
.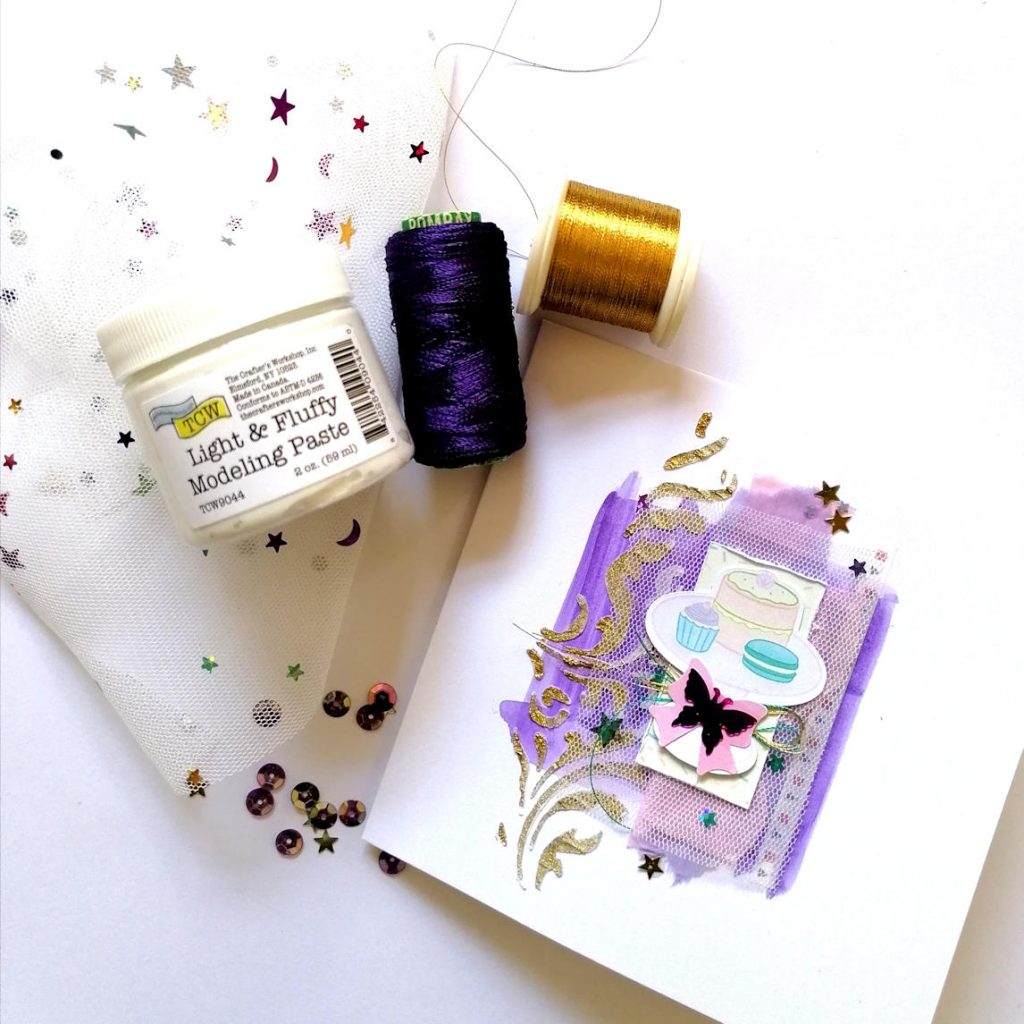 .
I started as I do with all my cards by laying down a light watercolour wash in colours to compliment the kit. I then applied the modeling paste through a stencil using a wooden lolly stick.
I've used some pastes in my time but I have to say this beats them all! It really does have a light and fluffy texture, goes on smoothly and once dry it was so easy to highlight the detail with my Windsor & Newton gold ink.
If you've not tried modeling paste before do give it a go, I'm sure you won't be disappointed!
.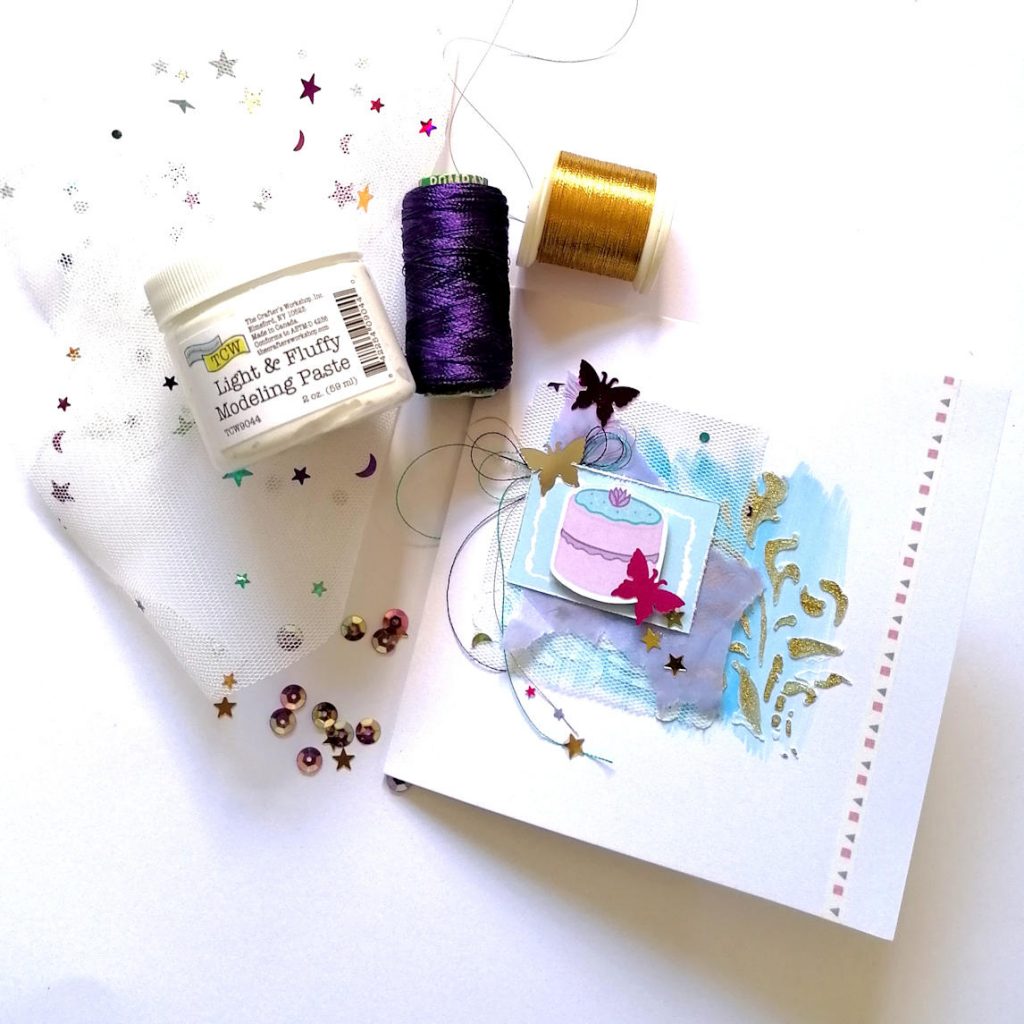 .
I cut pieces of the glittery net included in the kit and layered it with torn pieces of tissue and paper bag. I added cake die cuts and for one of the cards I fussy cut some of the cup cakes from the note pad.
.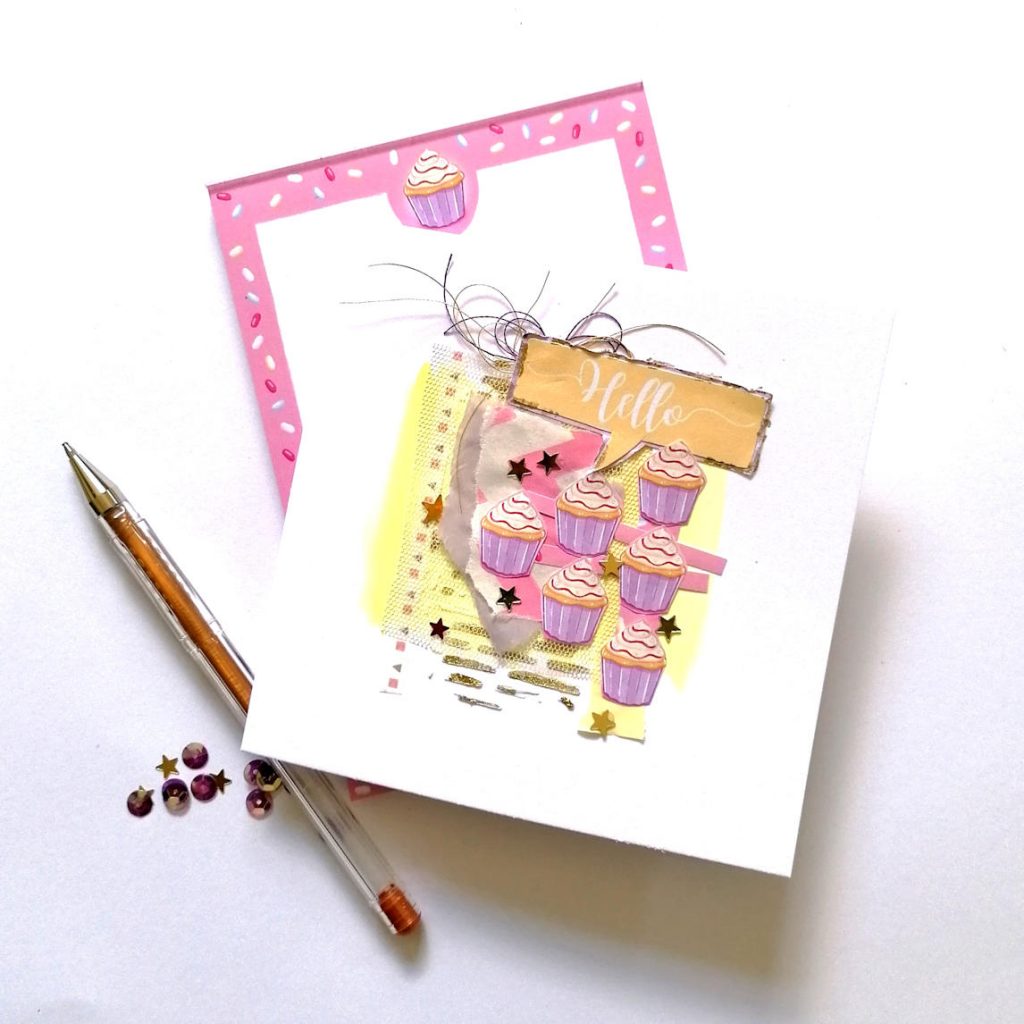 .
I do like to add twisted threads in co ordinated colours and of course I couldn't resist a few sequins who doesn't love a bit of sparkle?!
.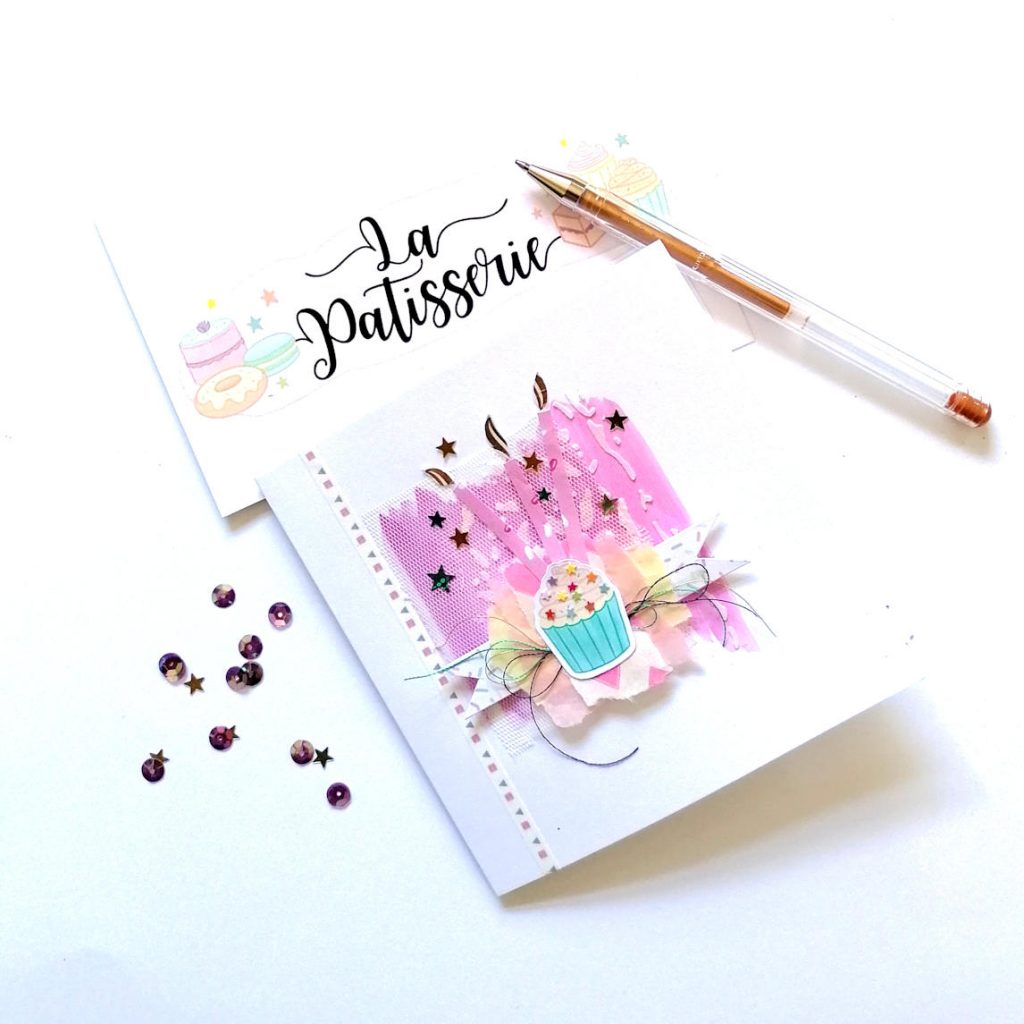 .
These designs and techniques could just as easily be transferred to a TN, junk journal, scrapbook layout or whatever form of memory keeping you like to use, I hope I've inspired you and do try the paste, it's fun!!
.
.
Happy Crafting
Love Philippa x