Custom DIY Bramble Fox Charm Dangle By Emma – Project Sparkle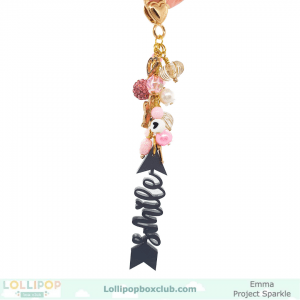 My creative friends on Instagram and various other social media constantly serve as a great inspiration to me, and this week was no exception. After seeing Cheryl create some amazing charms from her Bramble Fox pieces I just had to try it for myself, and so I was THRILLED when I saw the "Smile" one in the newest Lollipop Box Club Kit.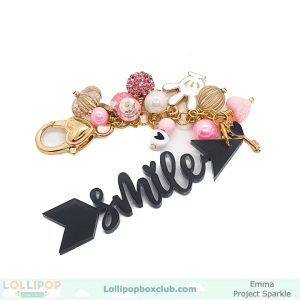 Now I cannot take any credit at all for this fabulous way to convert the Bramble Fox piece into a charm, that all goes to my good friend Cheryl. I'll make sure she is linked in the video description so head over there to find her links and make sure to give her some love. You can find the link here.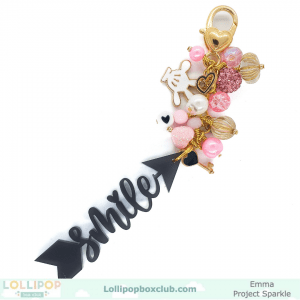 In the video you can see how I put together this pretty black, white and pink dangle. Using various charms and wire wrapped beads, along with some gold findings this came together so easily and the custom bramble fox charm really is the star of this piece. I also added in a subtle nod to Disney, using the Mickey hand charm, because everything can always use a little Disney magic!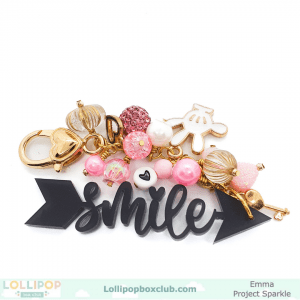 I really hope you have enjoyed seeing me use my kit for something a little different, and that you will give this a go with your bramble fox piece from this kit or from previous kits. This is a great way to give them a new home and an excuse to add beaded charm dangles to EVERYTHING, YAY! Haha. Thanks so much for hanging out with me and I will be back to craft again soon,
Emma, Project Sparkle x