December Journaling with Vicki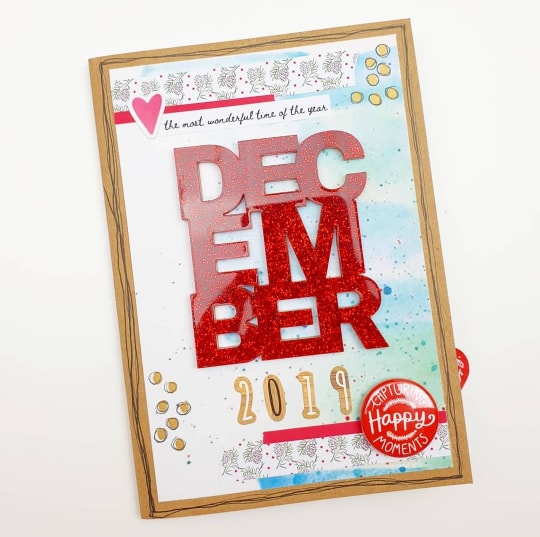 Hiya, Have you planned to do some December journaling?  Are you doing every day or just special days?  I've used the notebook from the Countdown to Christmas kit to document our December.  I don't think I'll commit to everyday but there are things I want to make sure are in there!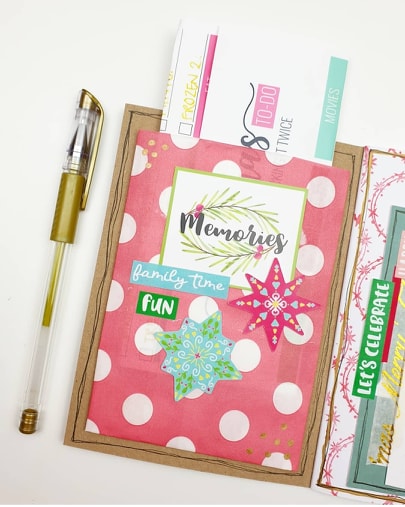 I've decorated the cover with a mixture of the Merry and Bright papers and stickers.  The greeny blue paper painted by Lisa makes a perfect background for my amazing red, sparkly 'DECEMBER' from Bramble Fox.  I love the large size of it on the notebook.  I've added a couple of extra number stickers for the year so I can tell each journal apart easily.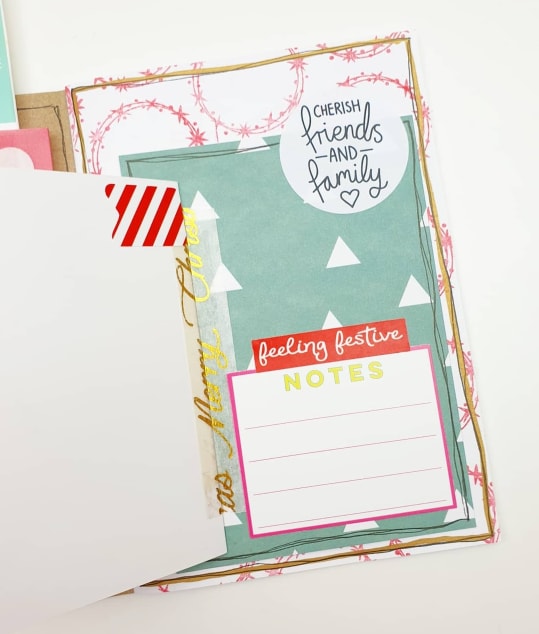 Inside the cover I've trimmed down one of the packaging bags and turned it into a pocket to keep bits and pieces in.  I've started to fill in the Christmas To Do list and will keep that in there too so I can continue to add to it.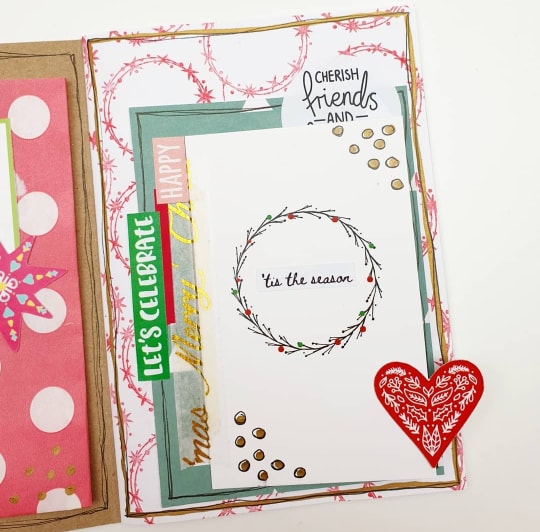 The first page I used the wreath stamp and red ink to make a patterned background.  I've added a square of paper and one of the journaling cards to make some plans for the days on.  I just have to print out Lisa's Countdown to Christmas ideas picture and add it to the page so I always have a prompt there if I run out of ideas.
Thanks for reading!
Vicki