Disney Planning & Journaling with Lorraine
.
As soon as I saw the colours I knew that I wanted to start my travellers notebook for documenting the planning and excitement building up to a holiday we booked in the Summer.
We are very much looking forward to going back to Florida and revisiting some of the places we made lovely memories back in 2010. This was a special trip as our son was granted a Make A Wish to swim with dolphins at Discovery Cove.
I have created two pages for the introduction of my TN which documents when we are going and reflecting back on that special trip in 2010 as well as another piece of news that we hadn't expected when planning the trip…. And makes the planning even more exciting!… is that possible ?
.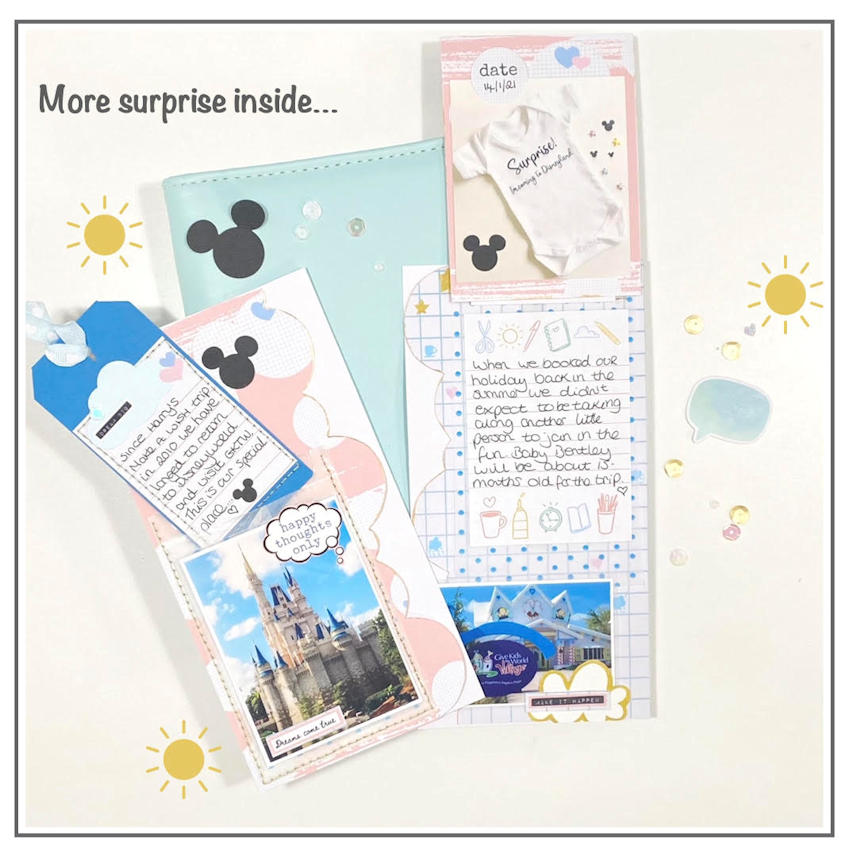 .
On the left hand page I used the pink with grid circles patterned paper as well as they lovely grid and cute elements one, adding a decorative scalloped border on both inner edges and mounted on white cardstock as the base. I loved how this scalloped border completed the circles paper and also the feel of clouds and thought bubbles for a fun quirky look.
The glassine bag was perfect for hiding away the blue luggage tag where I added journaling and the details of our planned holiday, and was also the ideal spot to pop the iconic Cinderella castle photo onto. I wanted to share more about our last trip and why this felt so special to return, I include a photo of Give Kids The World village in Kissimmee to reflect on that experience and special place in our hearts.
The cute paper pad was ideal for using as a fun journaling spot but also a place for more cute elements to represent the fun we had and highlight the date we are returning. And what would a page about Disney be without the iconic ears hey! To create further space and moveable elements  I made this page into a flap that could be lifted to reveal other cute things.
.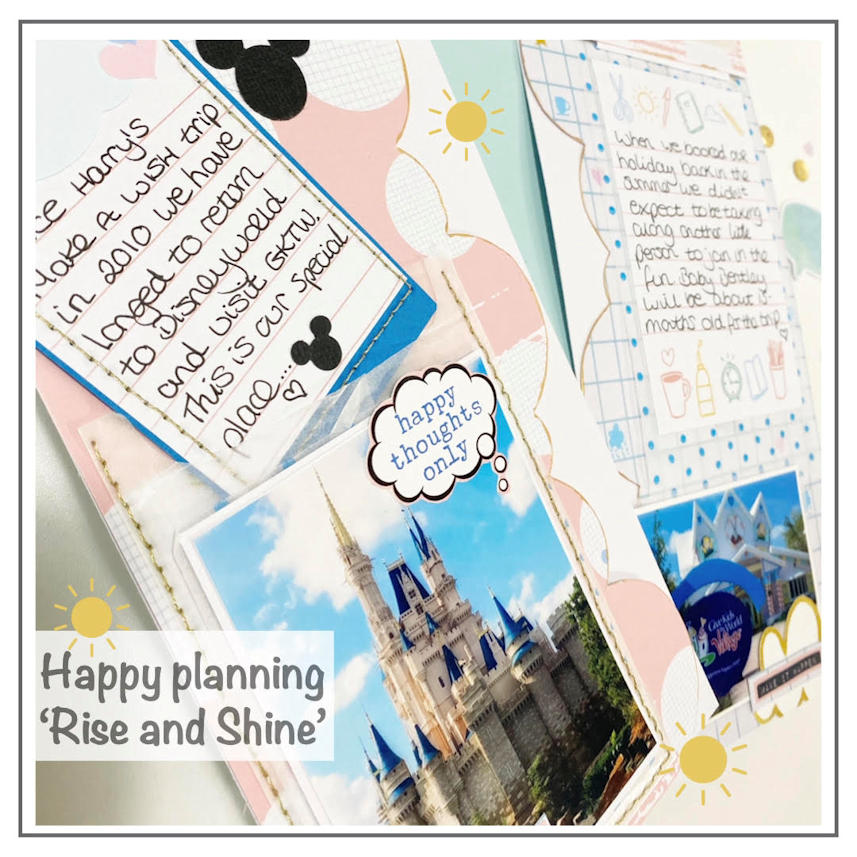 .
See how easy it is to create more journaling and photo space when adding parts that lift and also nestled away behind things…
When we planned this trip we had no idea that we would be welcoming a new grandchild into the family and who would be going us on our holiday in 2022. It is going to be fun including this new little person in our plans, which I am sure we included dressing them up in cute Disney costumes for lots of photo opportunities!
.
Working on these pages has really helped me to focus on the future and planning for exciting things to happen, I am looking forward to adding to this book and seeing our plans evolve. I am not quite ready to commit to whether this will be a classic TN book these are glued into or if I am going to create a mini book for these to go in. I hope you enjoy seeing how this project grows and I look forward to hearing your ideas and tips for how you have approached something similar so please do share.
.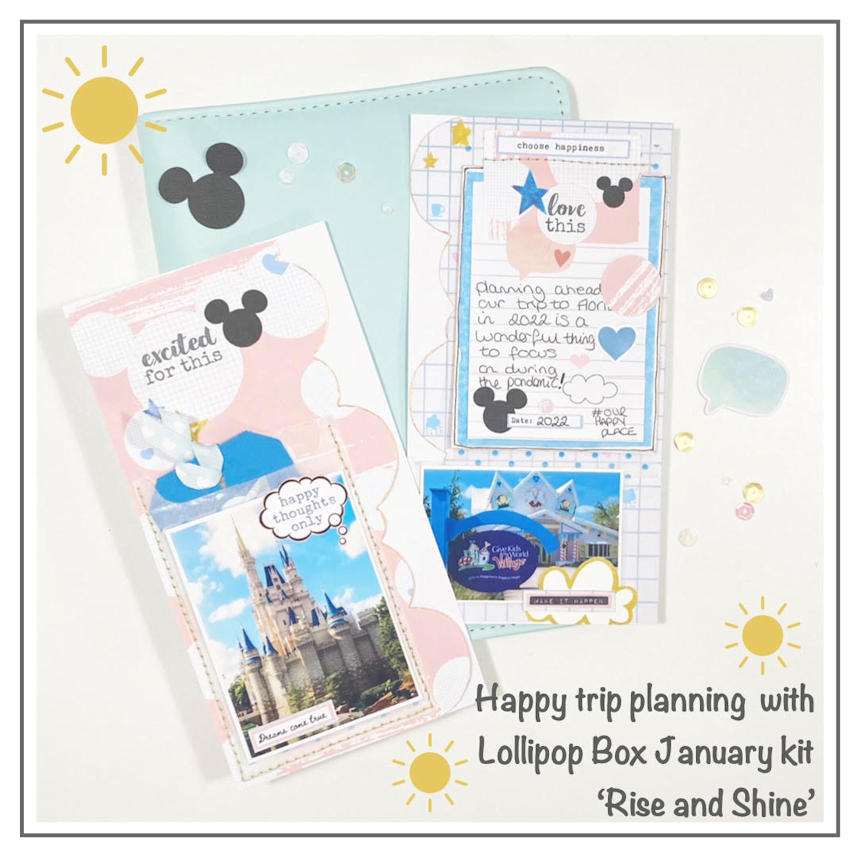 .
Lorraine x